Blueberry Linzer Cookies Like None Others
Posted on
August 13, 2019
When I received a big tub of blueberries, I decided that it was my turn to try out some of the recipes from Julia Rutland's cookbook Blueberries: 50 Tried & True Recipes. And so I set out to make Blueberry Linzer Cookies and Simplest Blueberry Jam.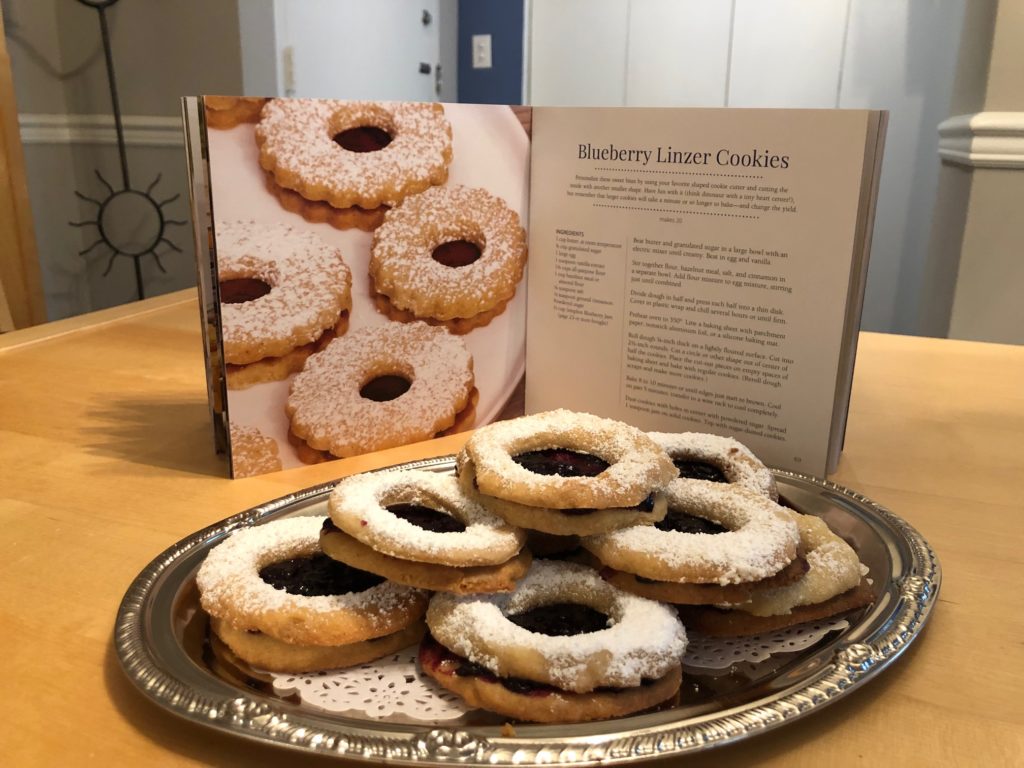 Blueberry Linzer Cookies (Makes 20)
INGREDIENTS 
1 cup butter, at room temperature
3⁄4 cup granulated sugar
1 large egg
1 teaspoon vanilla extract 
13⁄4 cups all-purpose flour
1 cup hazelnut meal or almond flour
1⁄4 teaspoon salt
1⁄2 teaspoon ground cinnamon
Powdered sugar
1⁄2 cup Simplest Blueberry Jam (see recipe below)
Beat butter and granulated sugar in a large bowl with an electric mixer until creamy. Beat in egg and vanilla. Stir together flour, hazelnut meal, salt, and cinnamon in a separate bowl. Add flour mixture to egg mixture, stirring just until combined.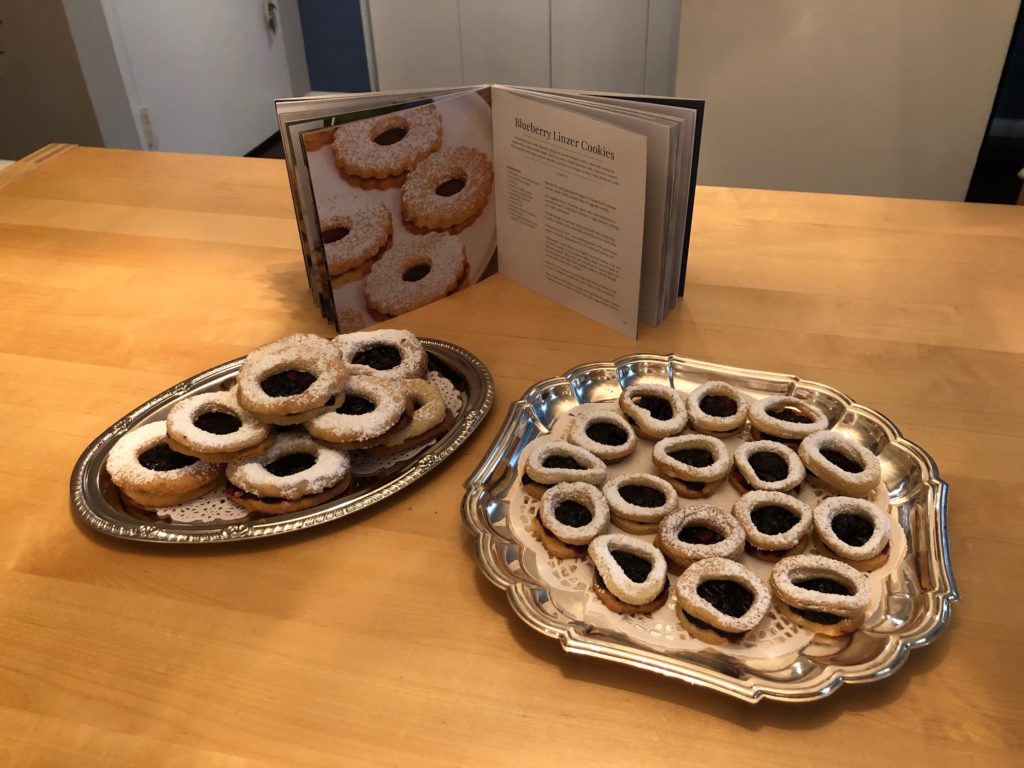 Divide dough in half and press each half into a thin disk. Cover in plastic wrap and chill several hours or until firm. Preheat oven to 350°. Line a baking sheet with parchment paper, nonstick aluminum foil, or a silicone baking mat.
Roll dough 1⁄4-inch thick on a lightly floured surface. Cut into 21⁄2-inch rounds. Cut a circle or other shape out of center of half the cookies. Place the cut-out pieces on empty spaces of baking sheet and bake with regular cookies. (Reroll dough scraps and make more cookies.)

Bake 8 to 10 minutes or until edges just start to brown. Cool on pan 5 minutes; transfer to a wire rack to cool completely.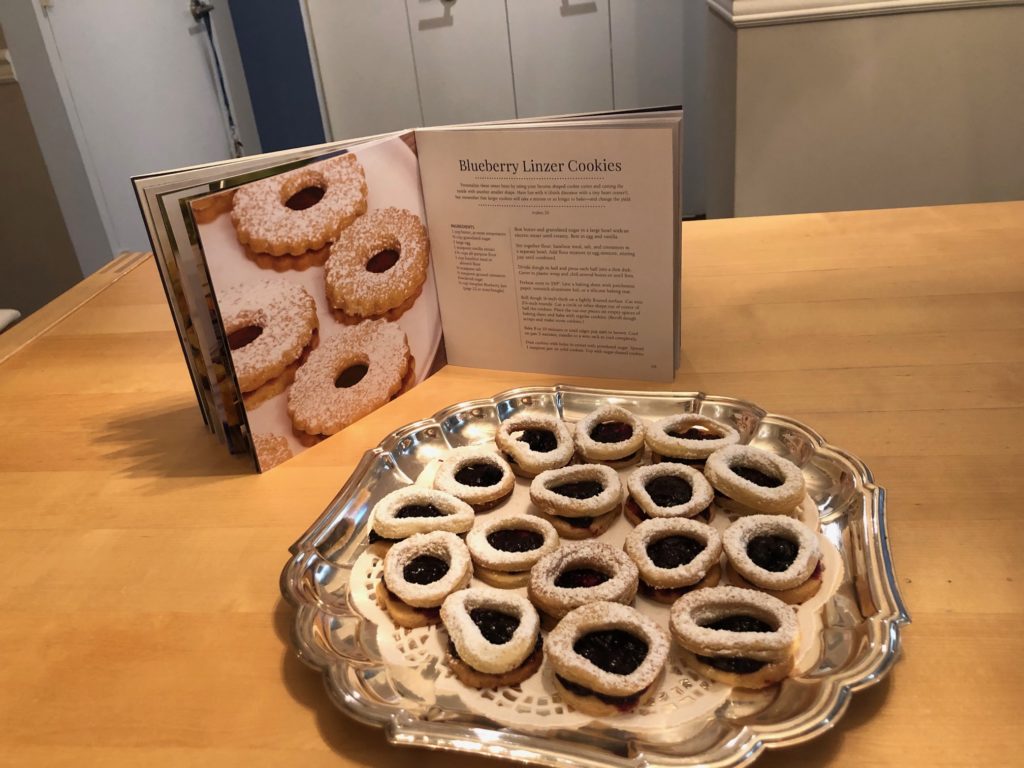 Dust cookies with holes in center with powdered sugar. Spread 1 teaspoon jam on solid cookies. Top with sugar-dusted cookies.
Tip: Personalize these sweet bites by using your favorite shaped cookie cutter and cutting the inside with another smaller shape. Have fun with it (think dinosaur with a tiny heart center!), but remember that larger cookies will take a minute or so longer to bake—and change the yield. I tried a batch of larger cookies and a batch of bite-size ones.
Simplest Blueberry Jam (Makes 11⁄4 cups)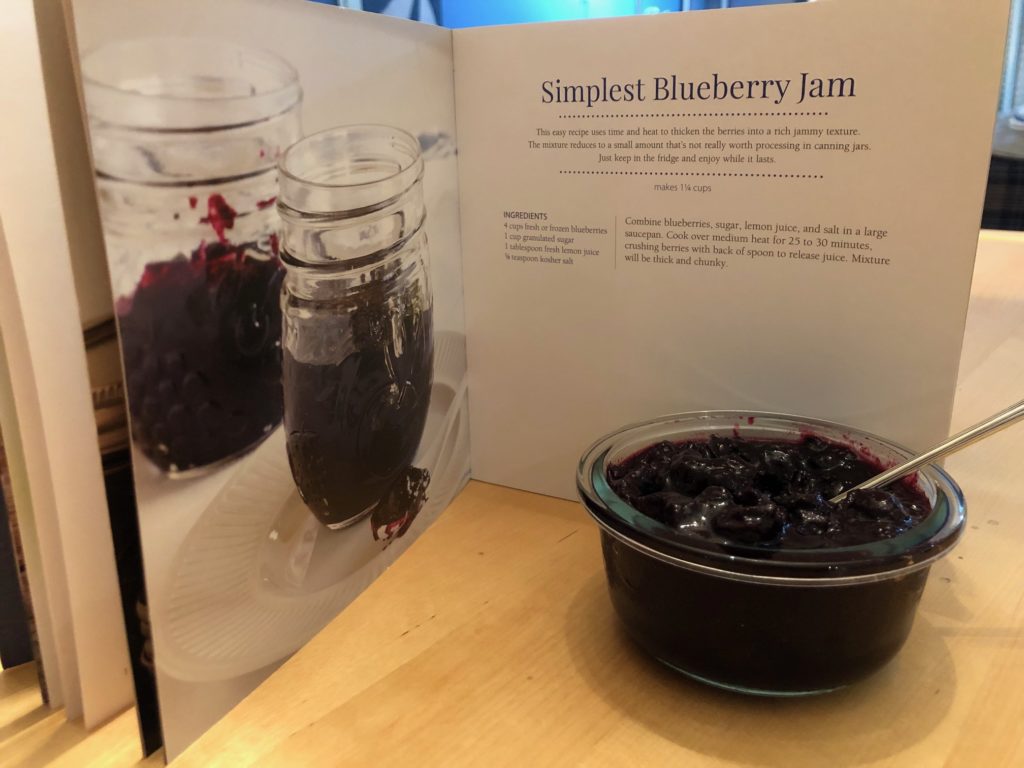 INGREDIENTS 
4 cups fresh or frozen blueberries
1 cup granulated sugar
1 tablespoon fresh lemon juice
1⁄8 teaspoon kosher salt  
Combine blueberries, sugar, lemon juice, and salt in a large saucepan. Cook over medium heat for 25 to 30 minutes, crushing berries with back of spoon to release juice. Mixture will be thick and chunky.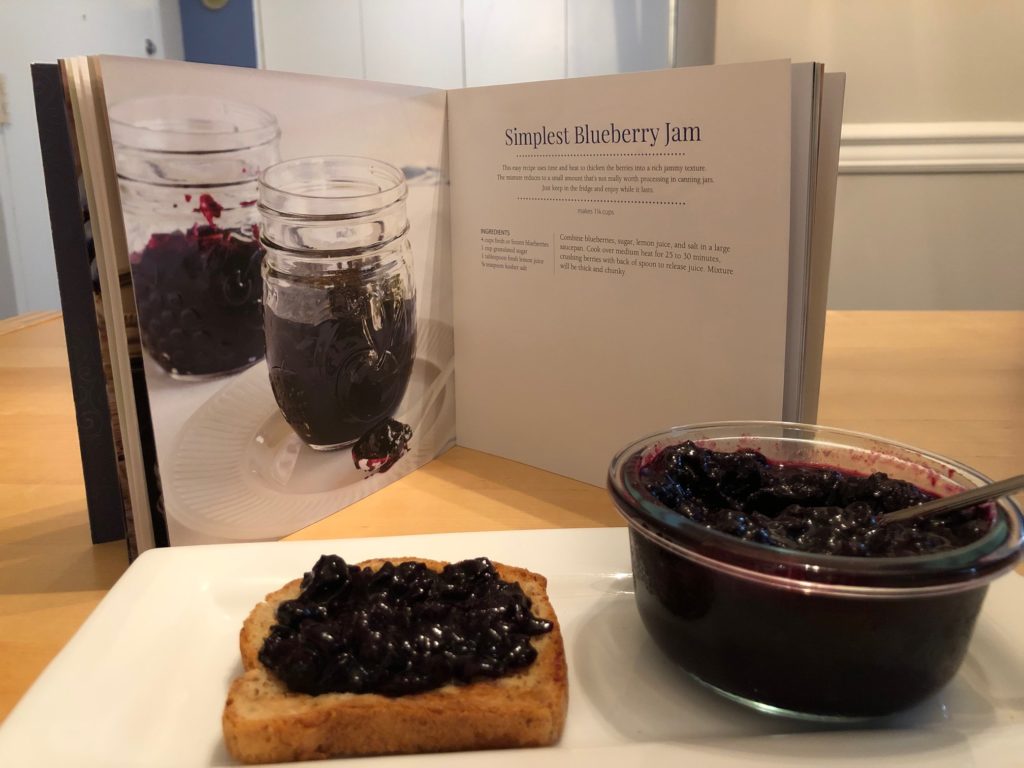 This easy recipe uses time and heat to thicken the berries into a rich jammy texture. The mixture reduces to a small amount that's not really worth processing in canning jars. Just keep in the fridge and enjoy while it lasts.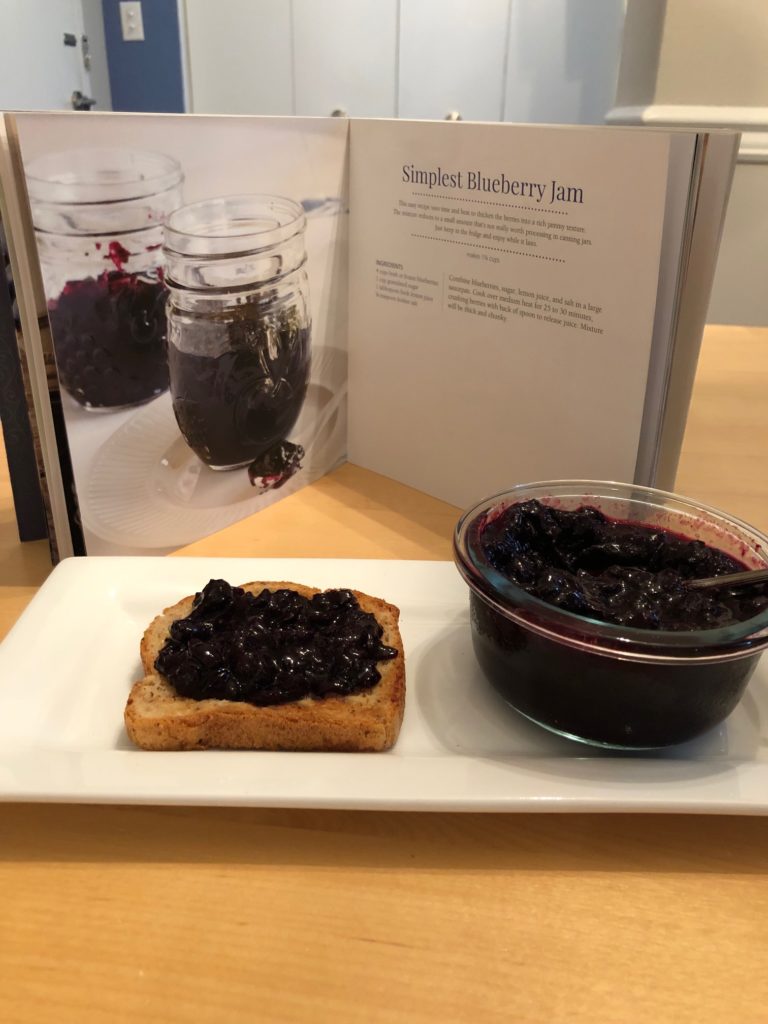 The jam is, of course, amazing on a nice toast for breakfast, and I used part of it to make a Blueberry Dipping Sauce for Chicken Fingers. Be on the lookout for that recipe and a Blended Blueberry Margarita soon. Hooked on blueberries, I am!
You may also want to try these blueberry summer drinks and Julia's recipe for Blueberry-Orange Bread. For more delicious recipes, consider Blueberries: 50 Tried & True Recipes, a cookbook by Julia Rutland.
If you enjoyed this post, sign up for our newsletter now.