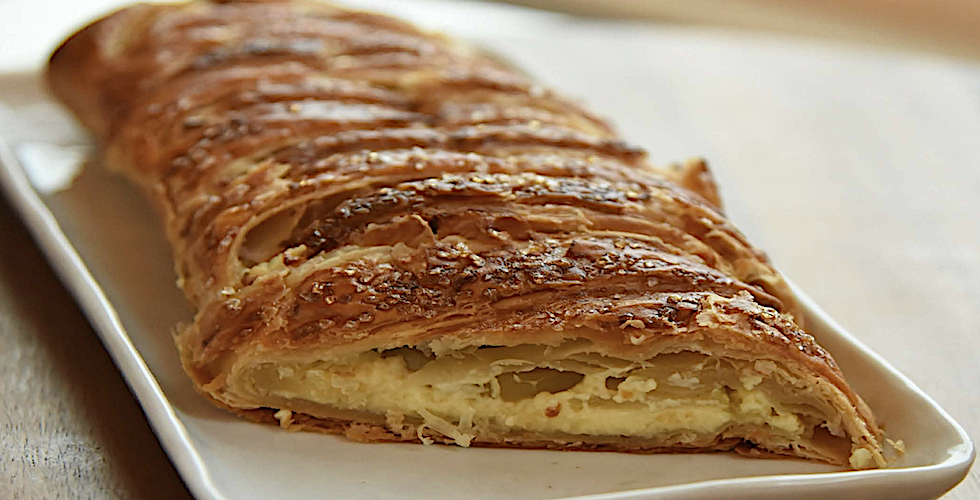 Cheese-Apple Danish Recipe
Posted on
September 22, 2020
Julia Rutland, author of our upcoming cookbook Apples: 50 Tried and True Recipes, shares with us her Cheese-Apple Danish recipe. We tried it out and so should you!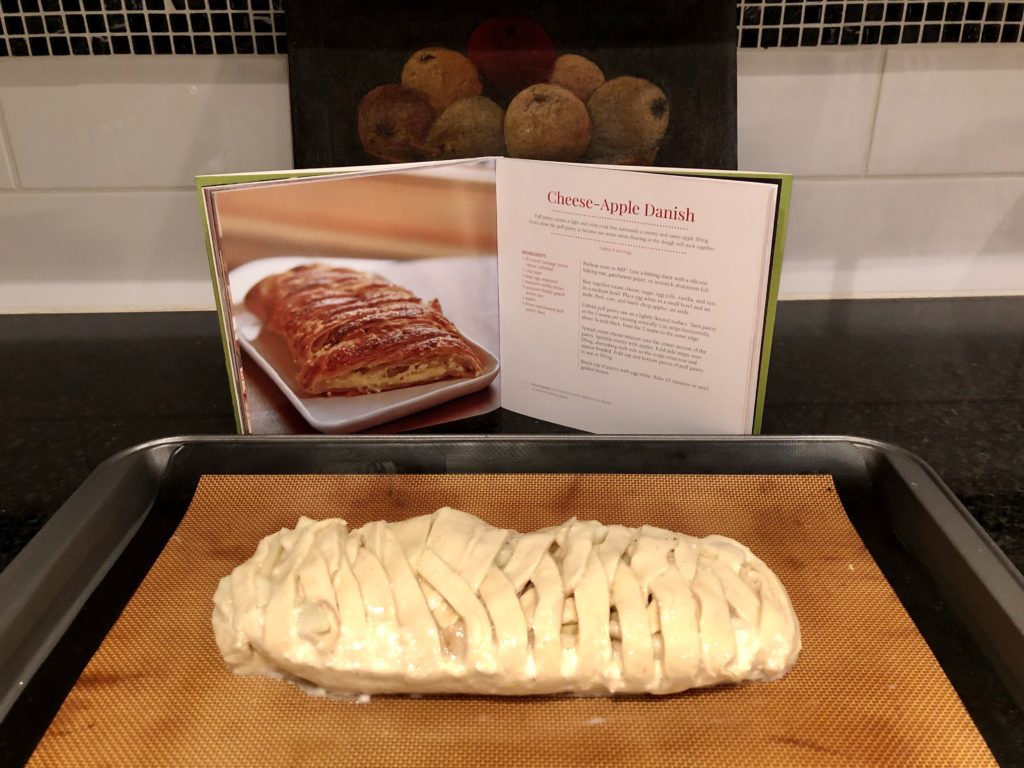 INGREDIENTS
Makes 4 servings
1 (8-ounce)􏰭 package cream 􏰁􏰐􏰬cheese, softened􏰃􏰆􏰂􏰑􏰒􏰉􏰋􏰄􏰑􏰘􏰄
1/3 cup sugar􏰭
1 large egg, separated
1 teaspoon vanilla extract
1/2 teaspoon freshly grated lemon zest
2 apples
1 frozen and thawed puff pastry sheet 􏰅􏰄􏰏􏰖􏰒 􏰒􏰖􏰖􏰚 􏰓􏰒􏰋􏰄􏰏
HOW TO
Preheat oven to 400º. Line a baking sheet with a silicone baking mat, parchment paper, or nonstick aluminum foil.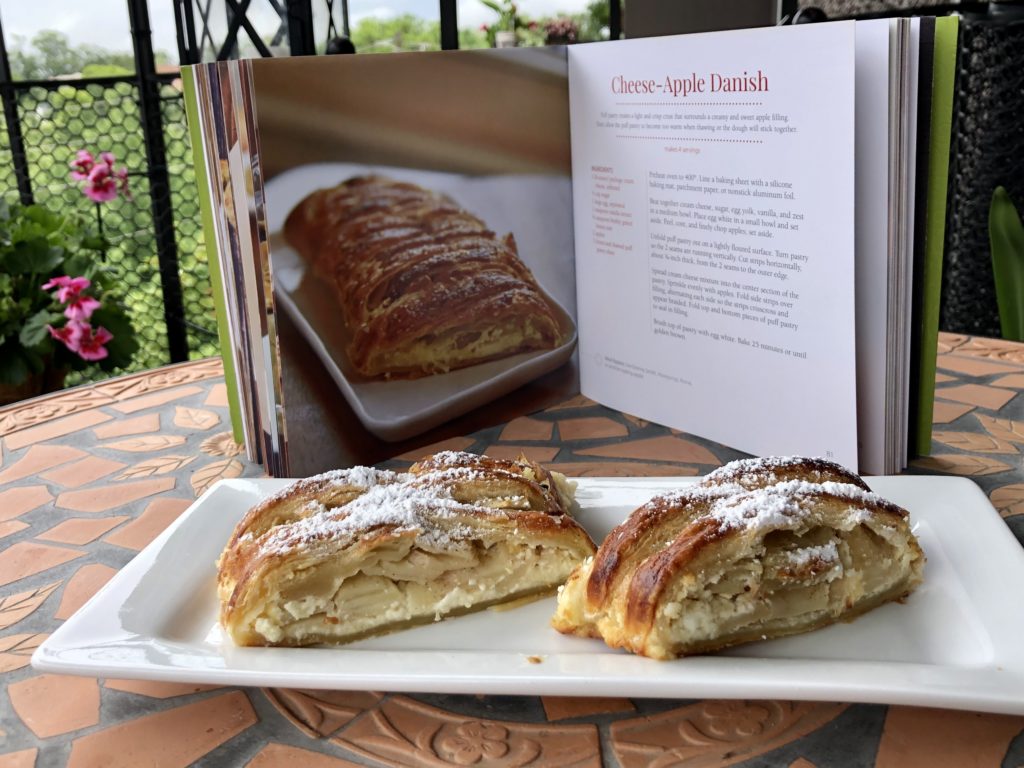 Beat together cream cheese, sugar, egg yolk, vanilla, and lemon zest in a medium bowl. Place egg white in a small bowl and set aside. Peel, core, and finely chop apples; set aside.
Unfold puff pastry on a lightly floured surface. Turn pastry so the 2 seams are running vertically. Cut strips horizontally, about 3/4-inch thick, from the 2 seams to the outer edge.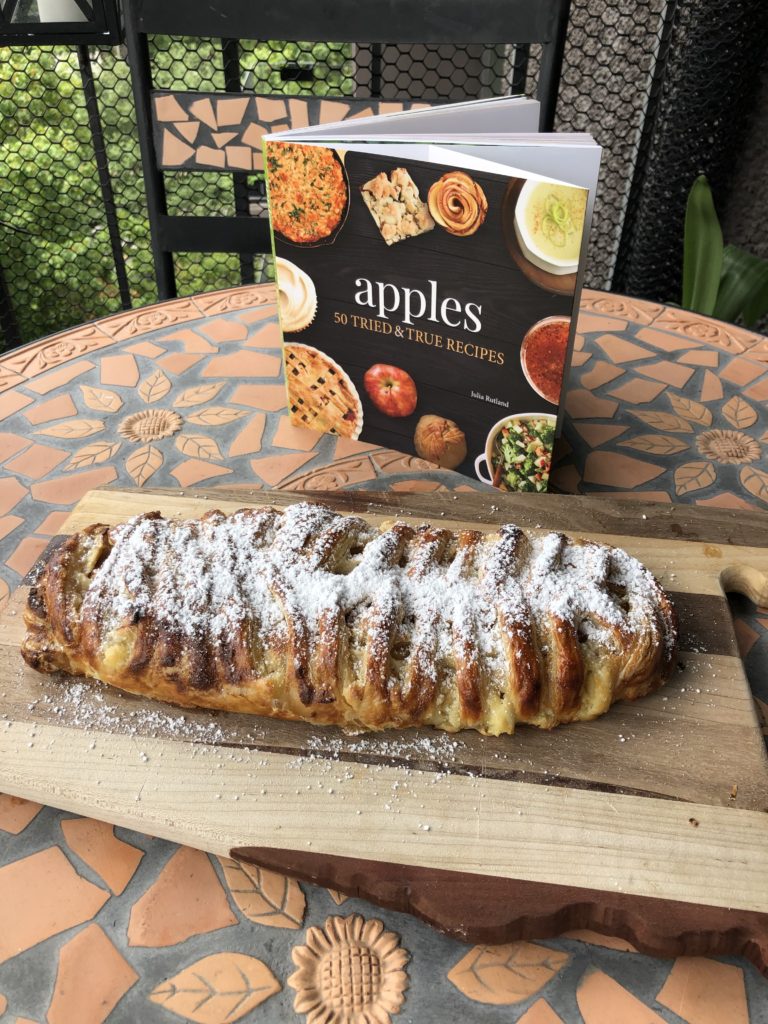 Spread cream cheese mixture into the center section of the pastry. Sprinkle evenly with apples.
Fold side strips over filling, alternating each side so the strips crisscross and appear braided. Fold top and bottom pieces of puff pastry to seal in filling.
Brush top of pastry with egg white. Bake 25 minutes or until golden brown.
Ideal Apples: Use Granny Smith, Honeycrisp, Rome, or another baking apple.
Apples: 50 Tried and True Recipes is part of Adventure Publications' Nature's Favorite Foods Cookbooks series, which includes Blueberries, Rhubarb, Squash, and Maple Syrup.
If you enjoyed this Cheese-Apple Danish recipe, sign up for our newsletter.