Easy Double-Crust Apple Pie
Julia Rutland, author of our upcoming cookbook Apples: 50 Tried and True Recipes, shares with us her Easy Double-Crust Apple Pie recipe. The apple is America's favorite fruit, and Julia's apple pie is simply delicious. We tried the recipe and so should you!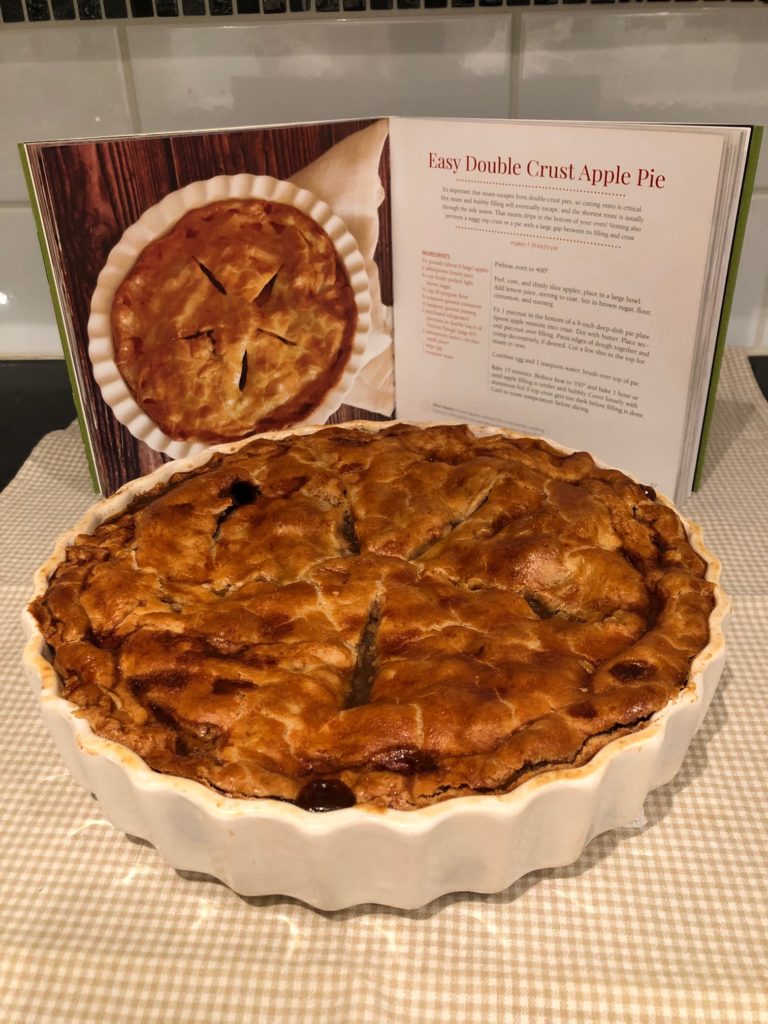 INGREDIENTS
Makes 1 (9-inch) pie
2 1⁄2 pounds (about 6 large) apples
2 tablespoons lemon juice
3⁄4 cup firmly packed light brown sugar
1⁄4 cup all-purpose flour
3⁄4 teaspoon ground cinnamon
1⁄4 teaspoon ground nutmeg
2 purchased refrigerated piecrusts or double batch of homemade piecrust dough
2 tablespoons butter, cut into small pieces
1 large egg
1 teaspoon of water
Ideal Apples: Green apples contain the most pectin, making Granny Smith perfect for pies because you want clean slices.
PREPARATION

Preheat oven to 400°.
Peel, core, and thinly slice apples; place in a large bowl. Add lemon juice, stirring to coat. Stir in brown sugar, flour, cinnamon, and nutmeg.
Fit 1 piecrust in the bottom of a 9-inch deep-dish pie plate. Spoon apple mixture into crust. Dot with butter. Place second piecrust over filling. Press edges of dough together and crimp decoratively, if desired. Cut a few slits in the top for steam to vent. Combine egg and 1 teaspoon water; brush over top of pie.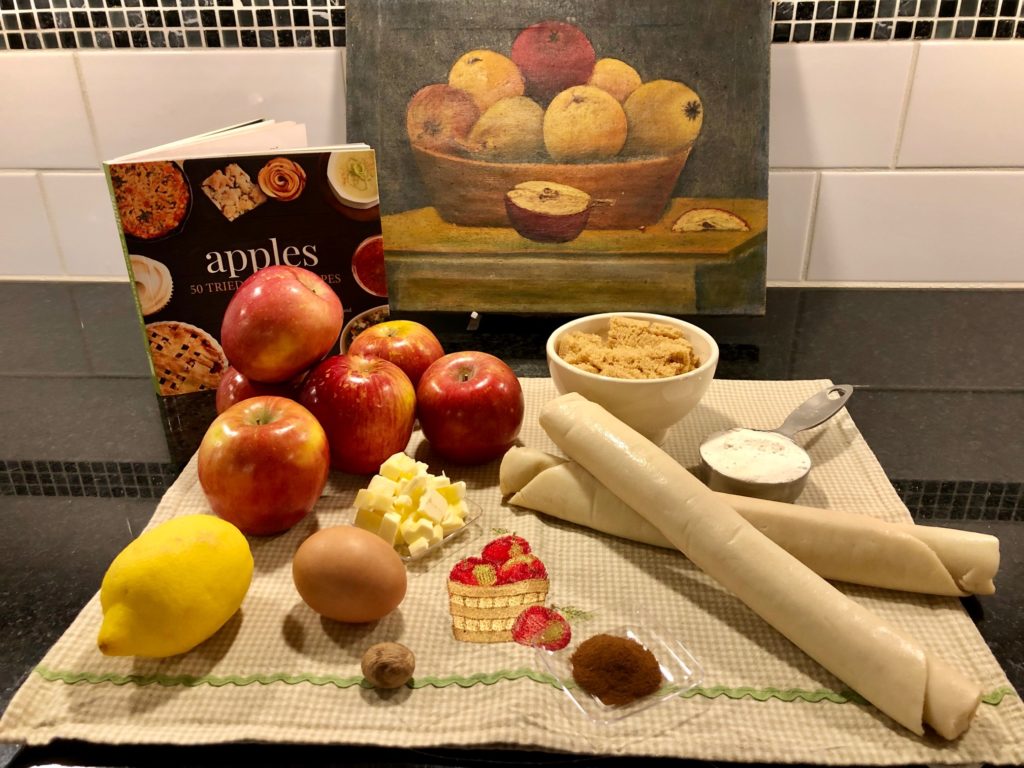 Bake 15 minutes. Reduce heat to 350° and bake 1 hour or until apple filling is tender and bubbly. Cover loosely with aluminum foil if top crust gets too dark before filling is done. Cool to room temperature before slicing.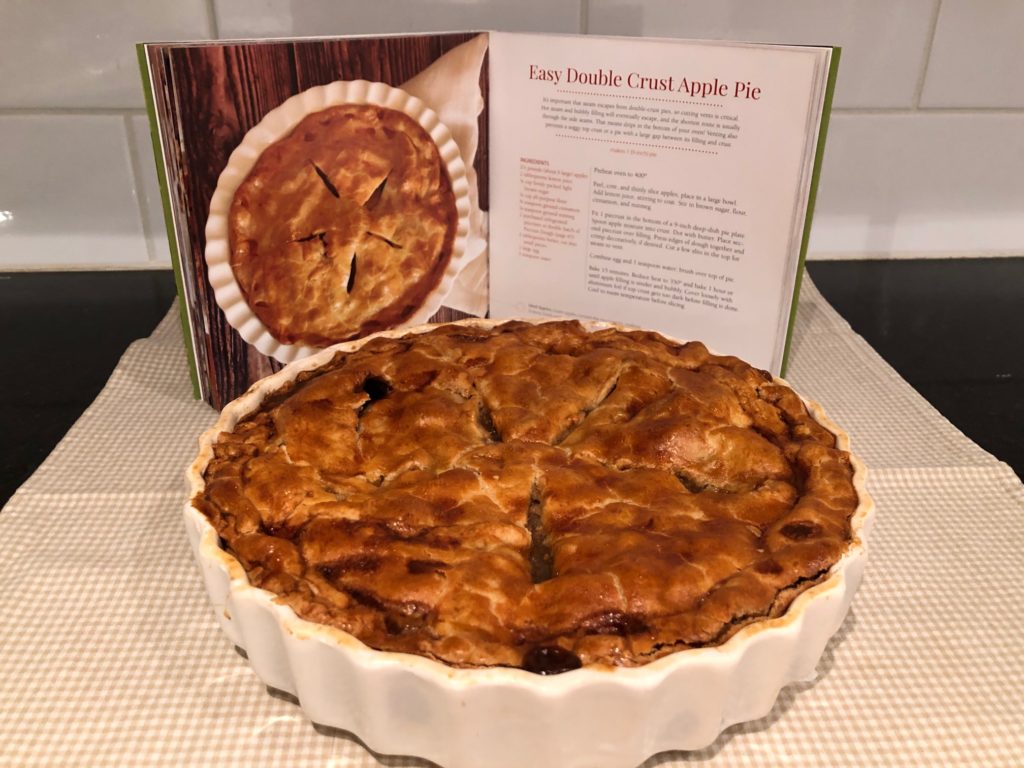 It's important that steam escapes from double-crust pies, so cutting vents is critical. Hot steam and bubbly filling will eventually escape, and the shortest route is usually through the side seams. That means drips in the bottom of your oven! Venting also prevents a soggy top crust or a pie with a large gap between its filling and crust.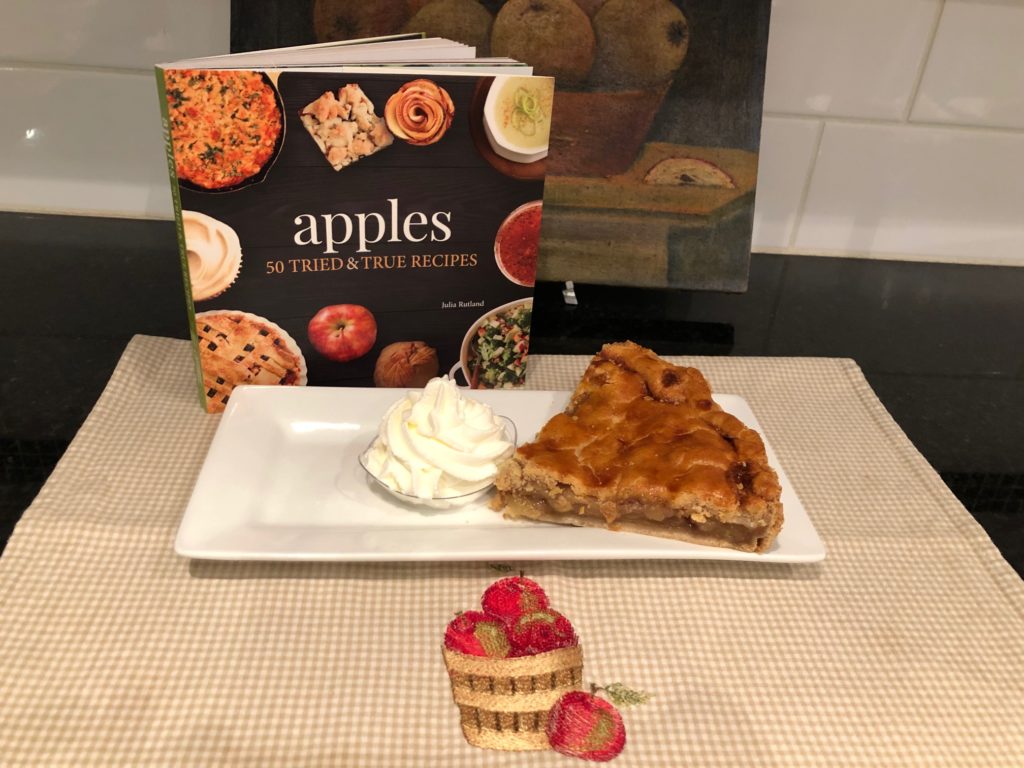 Apples: 50 Tried and True Recipes is part of Adventure Publications' Nature's Favorite Foods Cookbooks series, which includes Blueberries, Rhubarb, Squash, and Maple Syrup.
Order your copy of Apples: 50 Tried and True Recipes NOW! If you enjoyed this post, sign up for our newsletter.