Apple Puff Roses Recipe for Special Occasions
Julia Rutland, author of our Apples: 50 Tried and True Recipes cookbook, shares with us this elegant recipe for Apple Puff Roses. The apple is America's favorite fruit, and Julia's Apple Puff Roses are sure to impress your guests.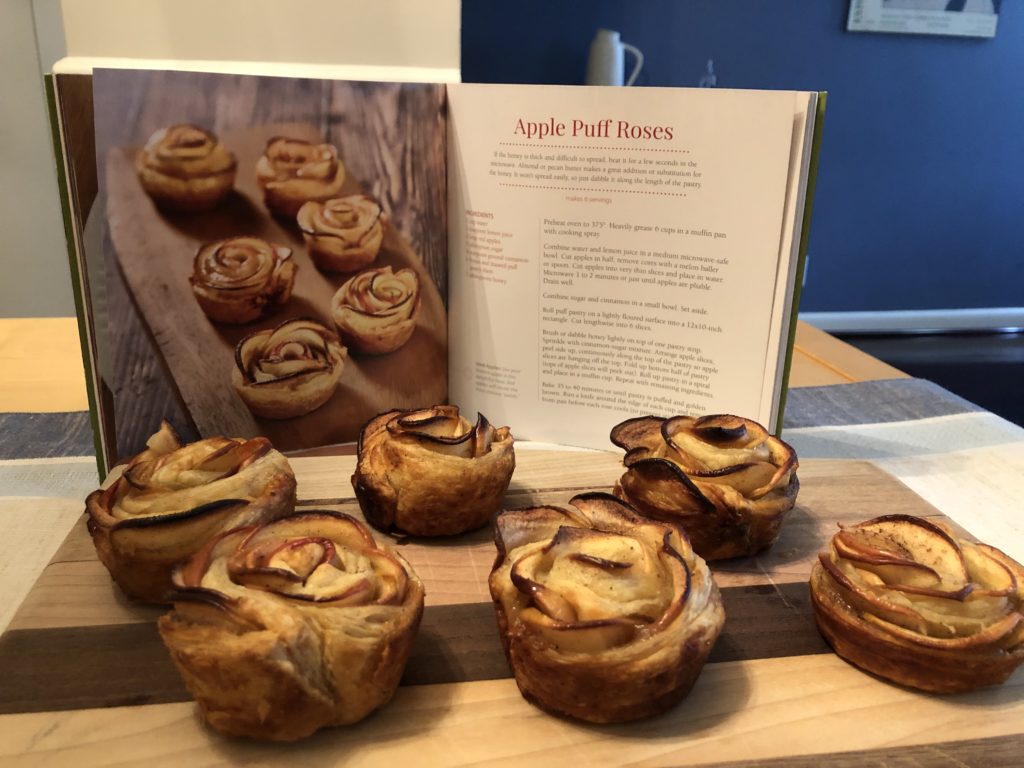 INGREDIENTS
1 cup water
1 teaspoon lemon juice
2 large red apples
1 tablespoon sugar
1/8 teaspoon ground cinnamon
1 frozen and thawed puff pastry sheet
2 tablespoons honey*
HOW TO
Preheat over to 375º. Lightly grease 6 muffin cups in a muffin pan with cooking spray.
Combine water and lemon juice in a medium-size microwave-safe bowl. Cut apples in half; remove cores with a melon baller or spoon. Cut apples into very thin slices and place in water. Microwave 1 to 2 minutes or just until apples are pliable. Drain well.
Combine sugar and cinnamon in a small bowl. Set aside.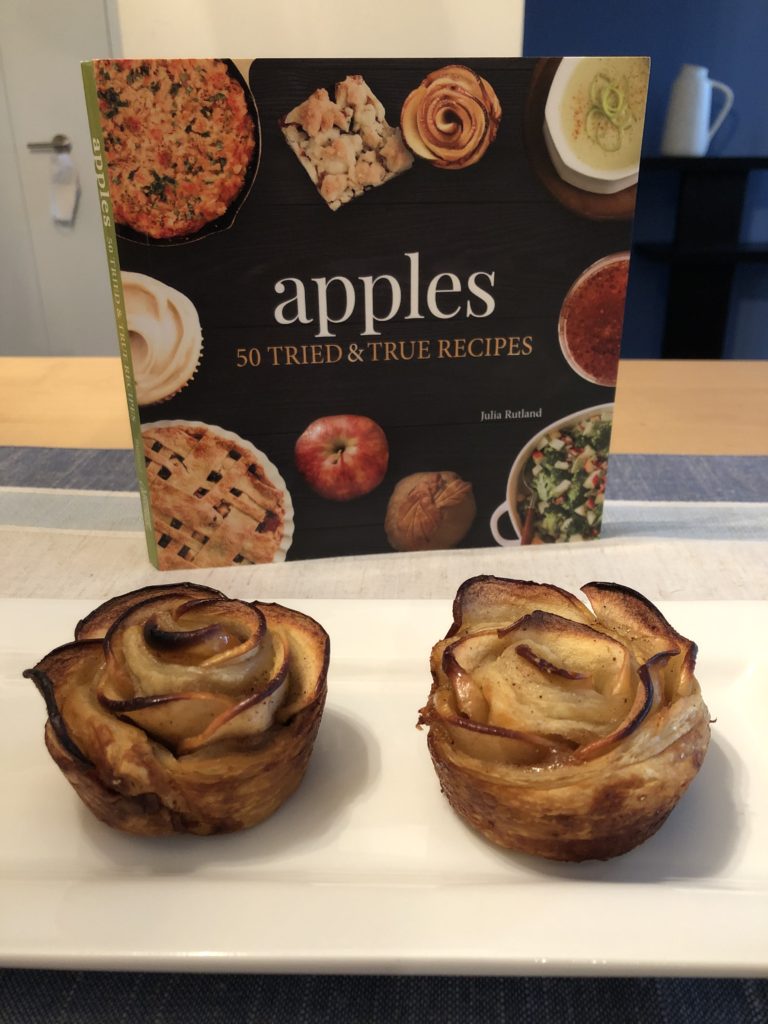 Roll puff pastry on a lightly floured surface into a 12- x 10-inch rectangle. Cut lengthwise into 6 slices.
Brush honey lightly on top of one pastry strip. Sprinkle with cinnamon-sugar mixture. Arrange apple slices, peel side up, continuously along the top of the pastry so apple slices are hanging off the top. Fold up bottom half of pastry (tops of apple slices will peek out). Roll up pastry in a spiral and place in a muffin cup. Repeat with remaining ingredients.
Bake 35 to 40 minutes or until pastry is puffed and golden brown. Run a knife around the edge of each cup and remove from pan before each rose cools (to prevent sticking).
*If the honey is thick and difficult to spread, heat it for a few seconds in the microwave. Almond or pecan butter makes a great addition or substitution for the honey. It won't spread easily, so just dabble it along the length of the pastry.
I tried the recipe and decided to cover the roses with a dusting of powdered sugar and served them with an individual portion of heavy whipped cream (no sugar added).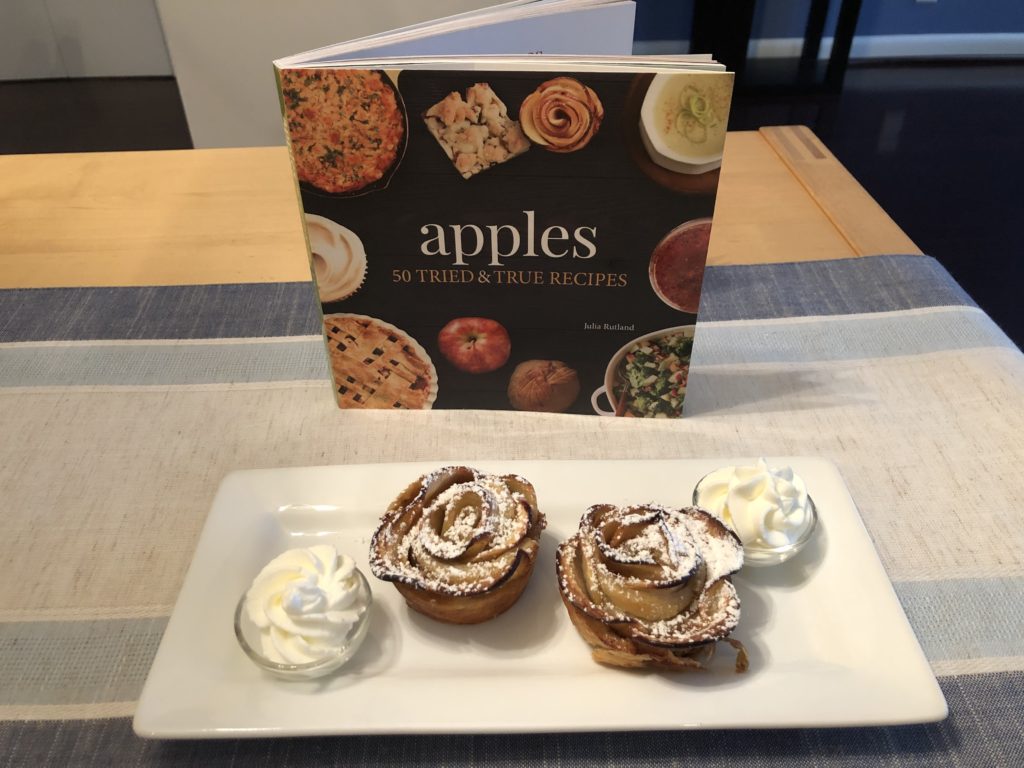 Ideal Apples: Use your favorite apple in this delightful treat. Red apples will create the most obvious "petals."
Apples: 50 Tried and True Recipes is part of Adventure Publications' Nature's Favorite Foods Cookbooks series, which includes Blueberries, Rhubarb, Squash, and Maple Syrup.
If you enjoyed this post, sign up for our newsletter.