Smoked Pork Chops and Apple Skillet Recipe
Posted on
February 12, 2021
Julia Rutland, author of our cookbook Apples: 50 Tried and True Recipes, shares with us her Smoked Pork Chops and Apple Skillet recipe. 
Smoked pork chops make a great shortcut to a quick and easy dinner.  If you want to use raw pork chops, bone-in or boneless, sauté them in butter or olive oil for 3 to 5 minutes on each side. Remove from pan and proceed with recipe.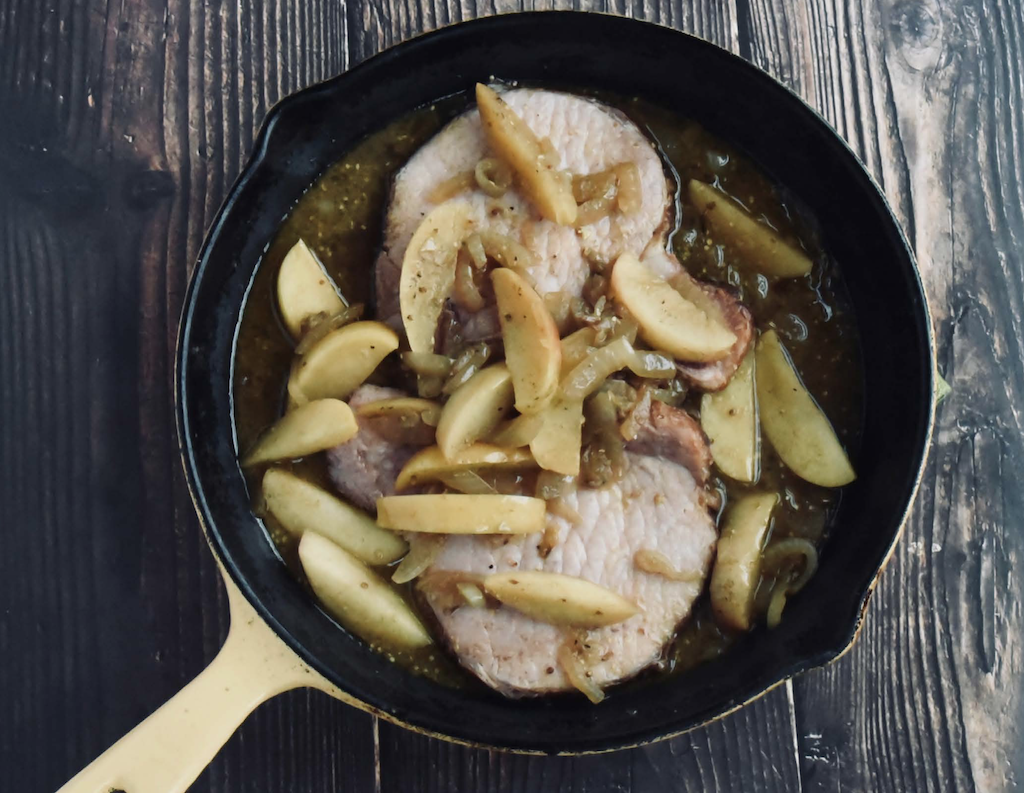 INGREDIENTS
Makes 2 servings
2 tablespoons butter
1 sweet or red onion, halved and sliced
½ teaspoon ground sage
¼ teaspoon salt
¼ teaspoon coarsely ground black pepper
2 medium-size apples
½ cup chicken broth or stock 
2 teaspoons stone-ground Dijon mustard
1 (15-ounce) package fully cooked, bone-in smoked pork chops
HOW TO
Melt butter in a large skillet over medium-high heat. Add onion, sage, salt, and pepper. Cook, stirring frequently, for 5 minutes or until onion is tender.
Core apples and thickly slice. Whisk together broth and mustard in a small bowl.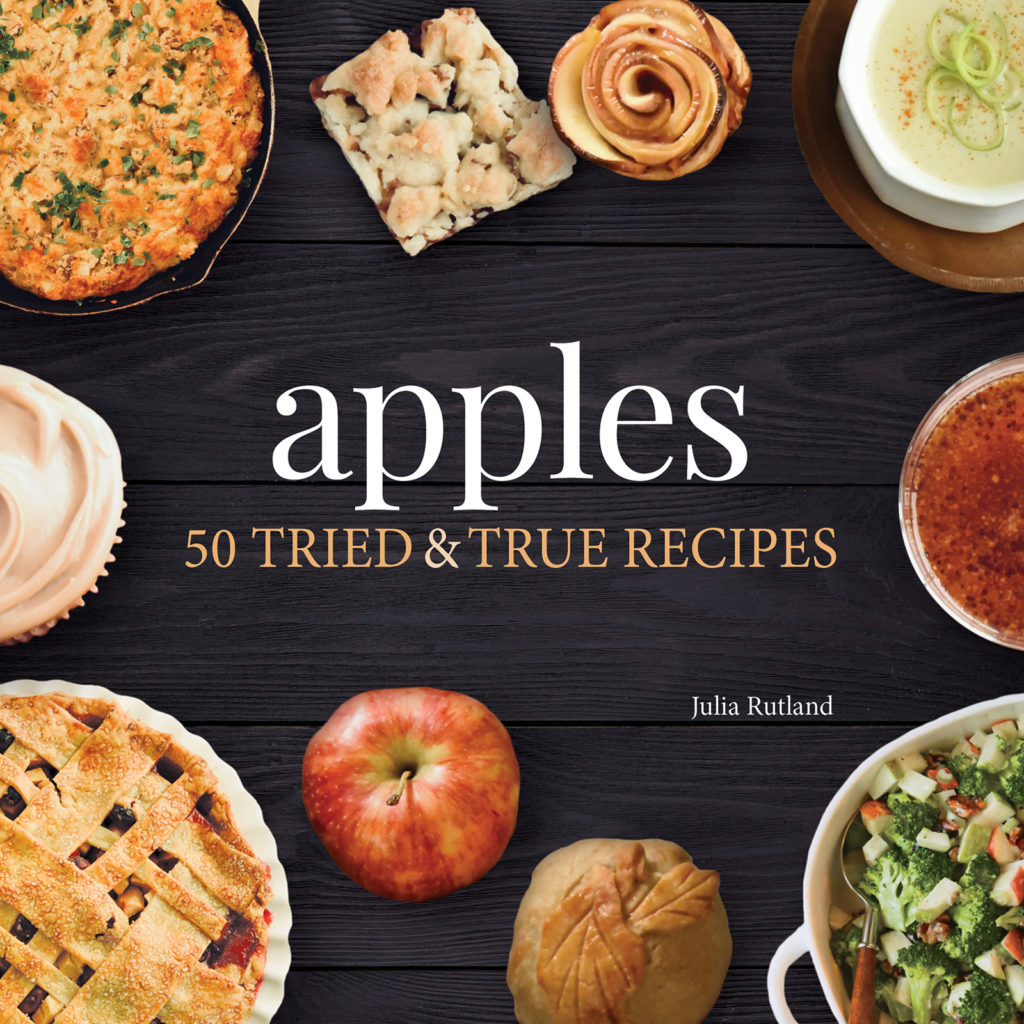 Arrange smoked pork chops and apples in skillet. Pour broth mixture over pork and apples. Bring mixture to a boil. Cover, reduce heat to medium-low, and simmer 8-10 minutes or until pork is heated through and apples are tender. 
Ideal Apples: Stick with a firm textured apple that won't fall apart when sautéed: Granny Smith, Fuji, or Honeycrisp.
Apples: 50 Tried and True Recipes is part of Adventure Publications' Nature's Favorite Foods Cookbooks series, which includes Blueberries, Rhubarb, Squash, and Maple Syrup.
If you enjoyed this Smoked Pork Chops and Apple Skillet recipe, sign up for our newsletter.