Blueberry-Orange Bread Recipe
Julia Rutland, author of Blueberries: 50 Tried & True Recipes, shares with us her Blueberry-Orange Bread recipe.
Blueberries are notable for being a healthy "superfood." There are only 80 calories per cup, and blueberries contain practically no fat. They make a good source of fiber at 3.6 grams per serving and an excellent source of manganese. One serving of blueberries equals almost 25% of the daily requirement of Vitamin C and 36% of vitamin K.
Blueberry-Orange Bread
Blueberries pair very well with citrus. I added orange zest to this recipe; otherwise, the orange flavor might be too subtle. Try this bread toasted and spread with softened cream cheese.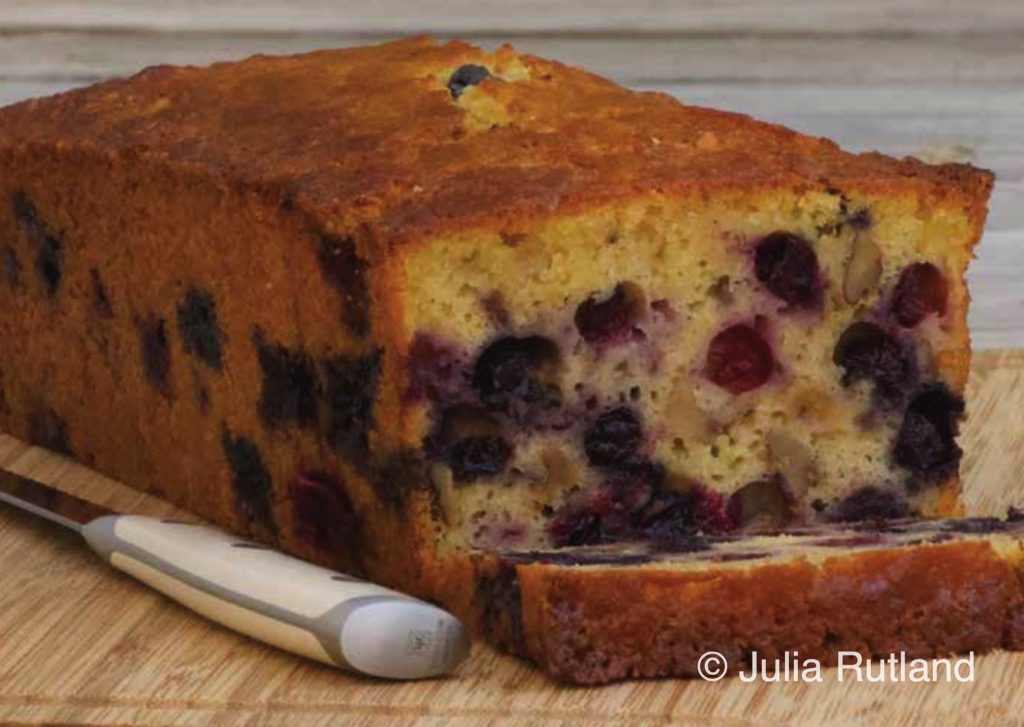 INGREDIENTS
2 cups all-purpose flour
1 teaspoon baking powder
1⁄2 teaspoon salt
3⁄4 cup butter, softened
3⁄4 cup granulated sugar
2 large eggs
1 tablespoon orange zest
1⁄2 cup fresh orange juice
1⁄2 cup milk
1 teaspoon vanilla extract
1 cup fresh, frozen, or dried blueberries
1⁄2 cup chopped walnuts
DIRECTIONS
Preheat oven to 350°. Butter a 9×5-inch loaf pan. Combine flour, baking powder, and salt in a medium-size bowl. Set aside.
Beat butter and sugar in a large bowl with an electric mixer on medium speed until fluffy. Add eggs, one at a time, mixing well. Stir in orange zest, orange juice, milk, and vanilla.
Stir flour mixture into butter mixture, just until dry ingredients are moistened. (Do not overmix). Fold in berries and walnuts. Spoon batter into prepared pan.
Bake for 55 to 60 minutes or until center is dry when tested with a wooden pick (add 5 to 10 minutes if using frozen berries). Cool in pan 10 minutes; remove loaf and transfer to a wire rack to cool.
We tried the recipe and it was big hit. Try it lightly toasted for breakfast!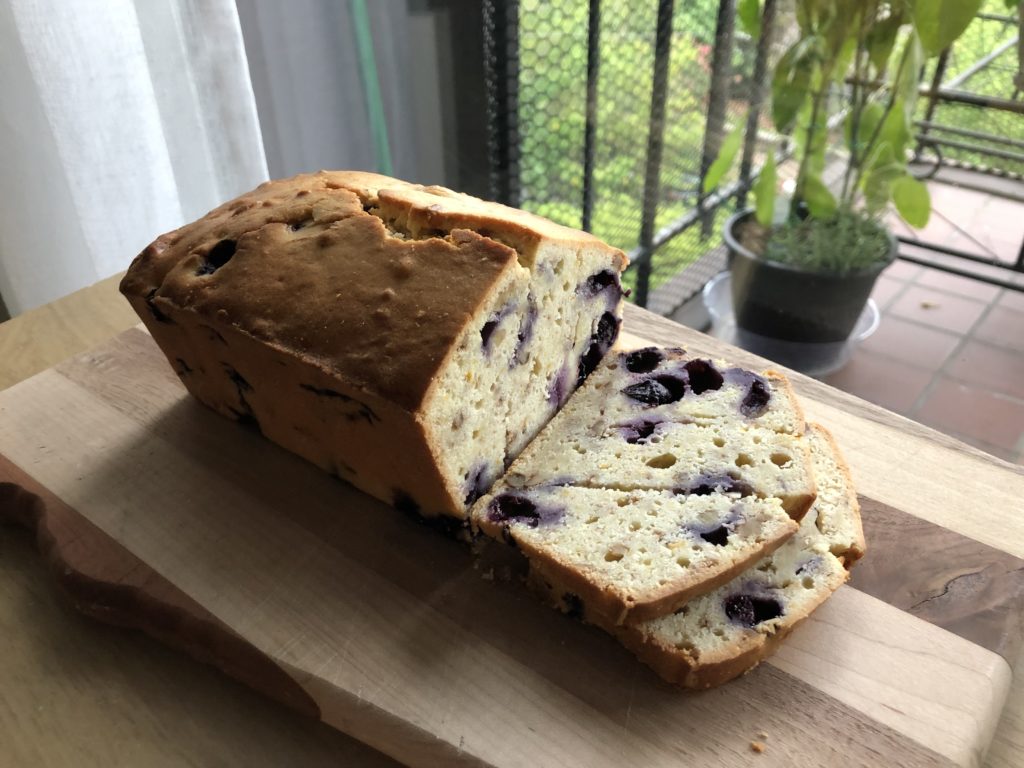 If you enjoyed this post, sign up for our newsletter now, and check back for more amazing blueberry recipes.