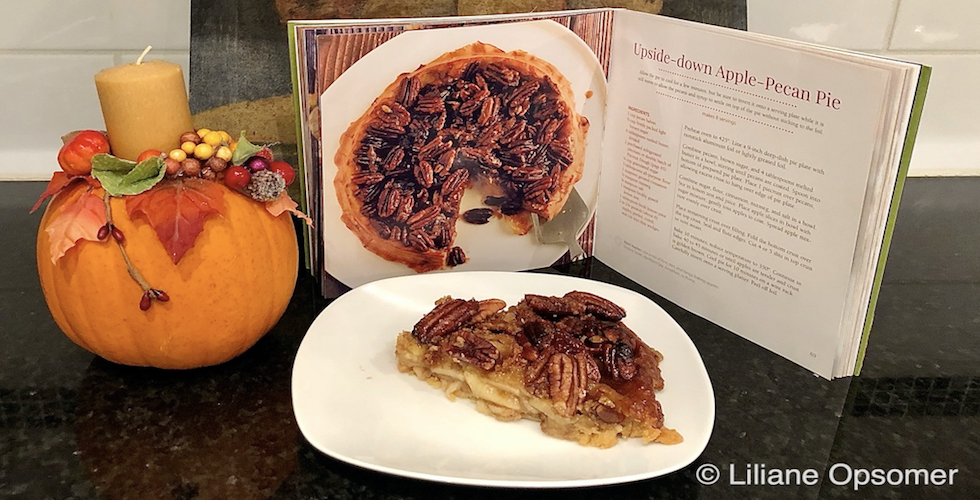 Upside-down Apple-Pecan Pie fit for the Holidays
Julia Rutland, author of our cookbook Apples: 50 Tried and True Recipes, shares with us her Upside-down Apple-Pecan Pie fit for the holidays.
INGREDIENTS
Makes 8 servings
1 cup pecan halves
3/4 cup firmly packed light brown sugar
6 tablespoons melted butter, divided
2 purchased refrigerated piecrusts
1⁄4 cup granulated sugar
3 tablespoons all-purpose flour
1 teaspoon ground cinnamon
1/2 teaspoon nutmeg
1⁄4 teaspoon salt
1 teaspoon freshly grated lemon zest
1 tablespoon fresh lemon juice
2 to 2 1⁄4 pounds (about 6) apples, peeled, cored, and cut into thin wedges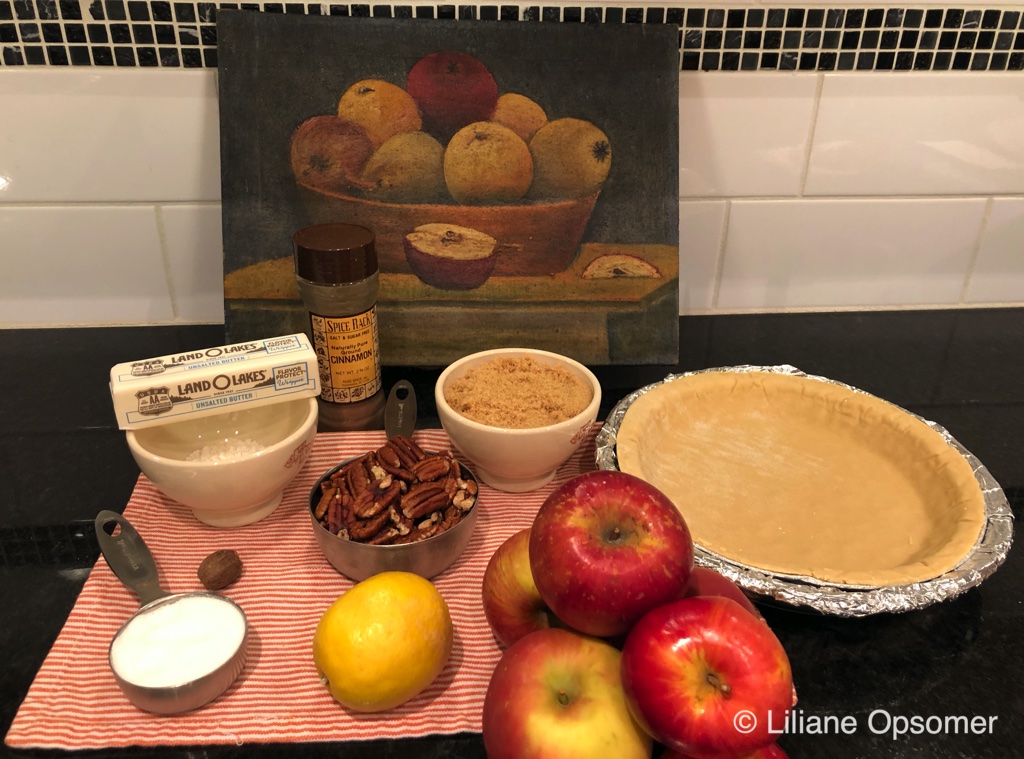 HOW TO
Preheat oven to 425º. Line a 9-inch deep-dish pie plate with nonstick aluminum foil or lightly greased foil.
Combine pecans, brown sugar, and 4 tablespoons melted butter in a bowl, stirring until pecans are coated. Spoon into bottom of prepared pie plate. Place 1 piecrust over pecans, allowing excess crust to hang over edge of pie plate.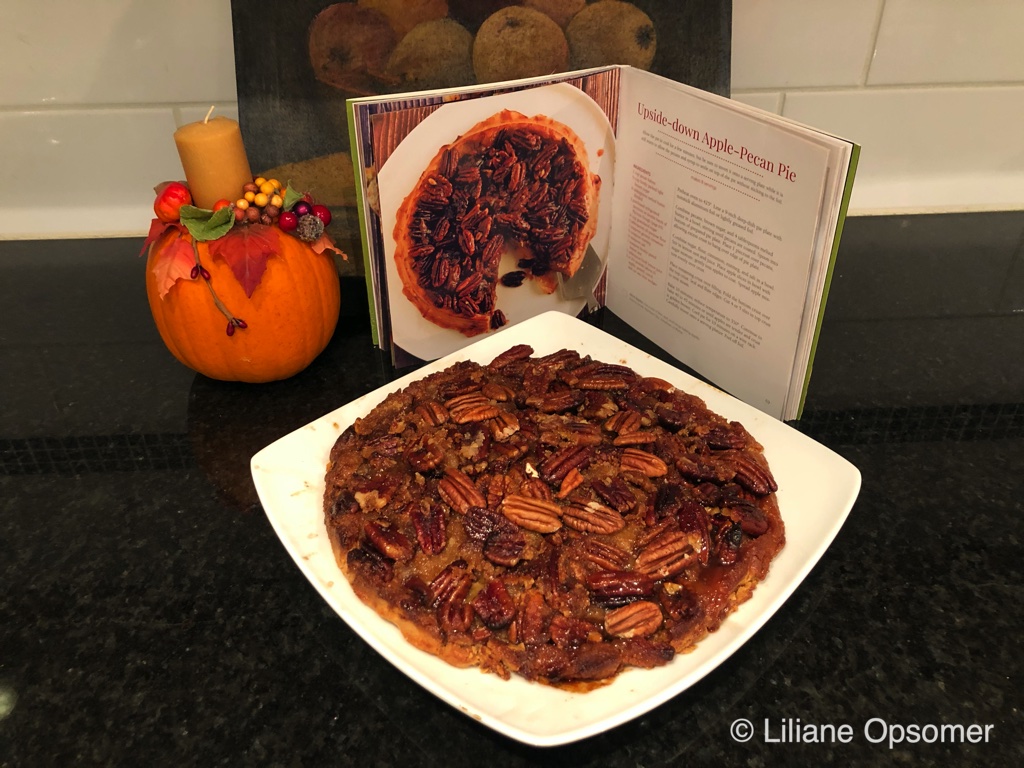 Combine sugar, flour, cinnamon, nutmeg, and salt in a bowl. Stir in lemon zest and juice. Place apple slices in bowl with sugar mixture; gently toss apples to coat. Spread apple mixture evenly over crust.
Place remaining crust over filling. Fold the bottom crust over the top crust. Seal and flute edges. Cut 4 or 5 slits in top crust to vent steam.
Bake 10 minutes; reduce temperature to 350º. Continue to bake 40 to 45 minutes or until apples are tender and crust is golden brown. Cool pie for 10 minutes on a wire rack. Carefully invert onto a serving platter. Peel off foil.
Allow pie to cool for a few minutes, but be sure to invert it onto a serving plate while it is still warm, to allow the pecans and syrup to settle on top of the pie without sticking to the foil.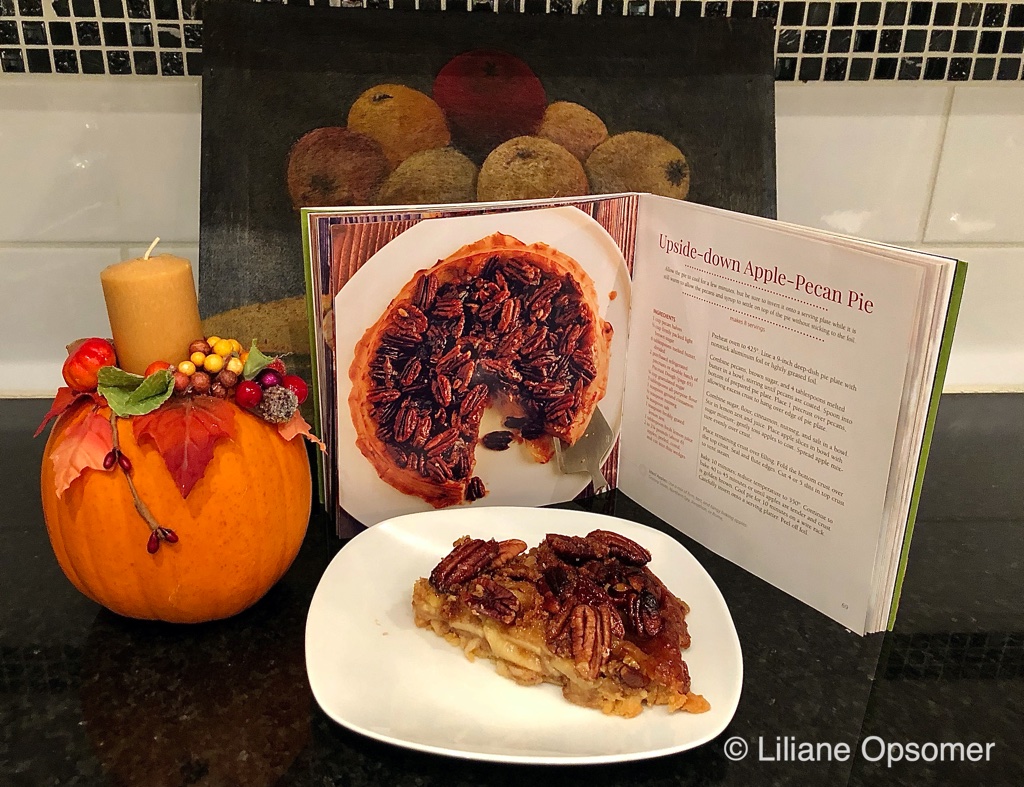 Ideal Apples: Use a mix of firm, tart, and tangy baking apples: Granny Smith, Northern Spy, Jonathan, or Rome.
Apples: 50 Tried and True Recipes is part of Adventure Publications' Nature's Favorite Foods Cookbooks series, which includes Blueberries, Rhubarb, Squash, and Maple Syrup.
If you enjoyed this Upside-down Apple-Pecan Pie recipe, sign up for our newsletter.