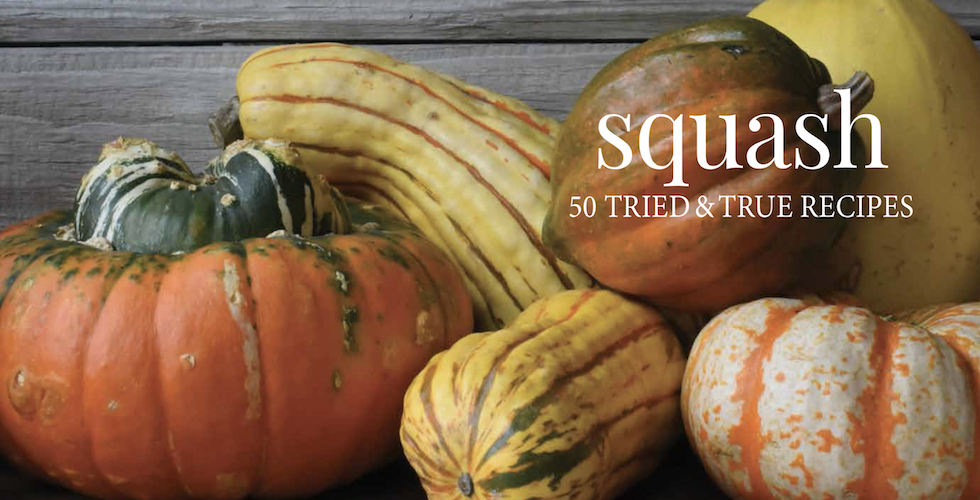 Two Recipes for Squash Summer Soups Perfect for the Busy Chef
From acorn to zucchini, squashes are delicious and readily available at grocery stores, farmers markets, and in gardens. Julia Rutland, author of Squash: 50 Tried & True Recipes, shares with us two delicious recipes for summer squash soups.
Summer Squash-and-Corn Chowder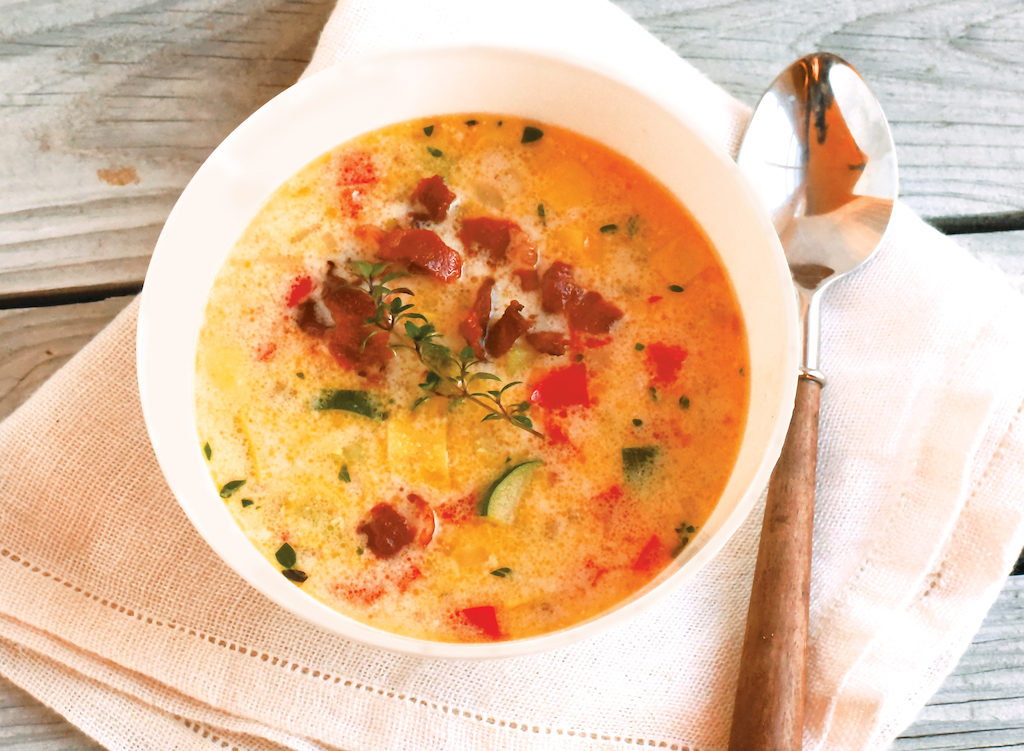 INGREDIENTS
4 slices bacon, chopped
4 tablespoons butter
1 red bell pepper, chopped
1⁄2 onion, chopped
2 celery stalks, chopped
Pinch of red chile flakes
1⁄4 cup all-purpose flour
4 cups chicken or vegetable broth
1 cup half-and-half
3⁄4 teaspoon salt
3 medium-size zucchini or yellow squash, diced
1 cup fresh or frozen corn
2 teaspoons chopped fresh thyme
Salt and pepper, to taste
Garnish: thyme sprigs
Cook bacon in a Dutch oven or large saucepan over medium heat until crispy. Remove and drain on paper towels.
Melt butter in same pan over medium heat. Add bell pepper, onion, celery, and chile flakes. Cook 5 to 7 minutes or until tender. Add flour; cook, stirring constantly, 1 minute.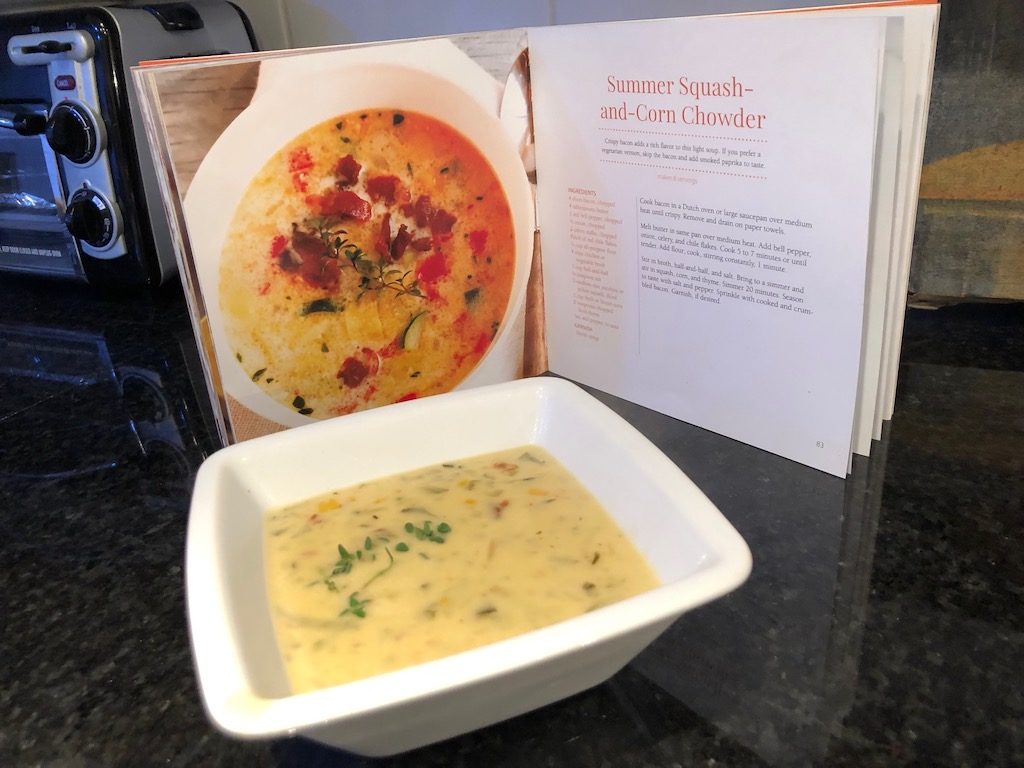 Stir in broth, half-and-half, and salt. Bring to a simmer and stir in squash, corn, and thyme. Simmer 20 minutes. Season to taste with salt and pepper. Sprinkle with cooked and crumbled bacon. Garnish, if desired.
Chilled Curry Zucchini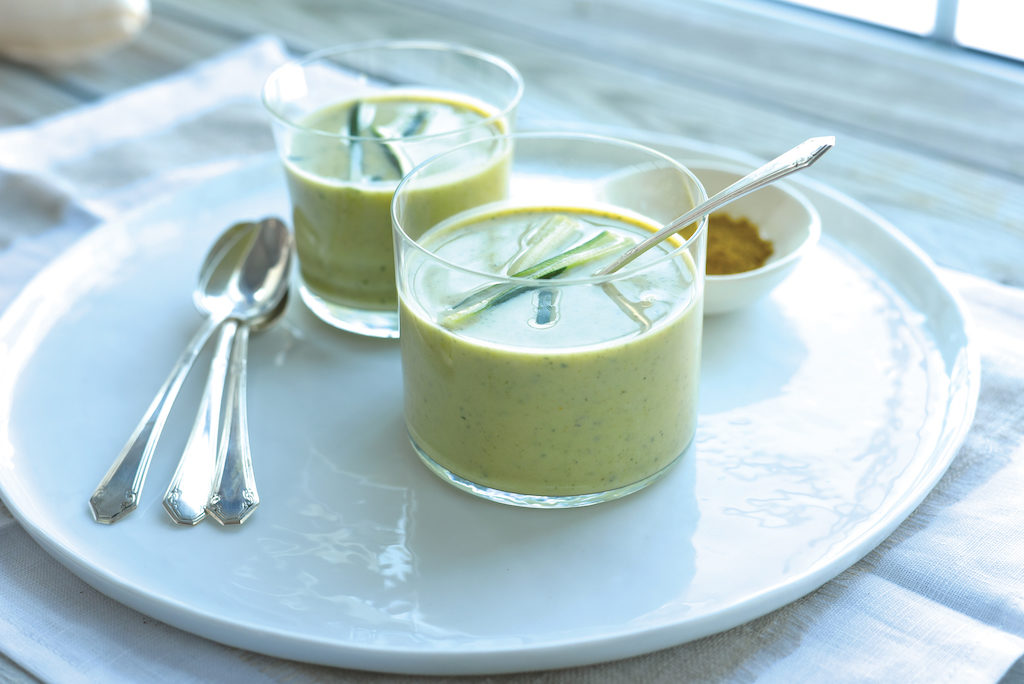 About half the people I know turn their noses up at chilled soups, but I'll always argue how refreshing a cold soup can be on a hot summer day. This version turned my husband into a fan (at least of this soup), and I delighted in his first taste as he, with raised eyebrows, admitted, "Oh, this is good!" It's a great option for parties—served in tall shot classes or small cups so you don't need spoons—because it needs to be made ahead.
We tried the recipe and we couldn't agree more, it is delicious.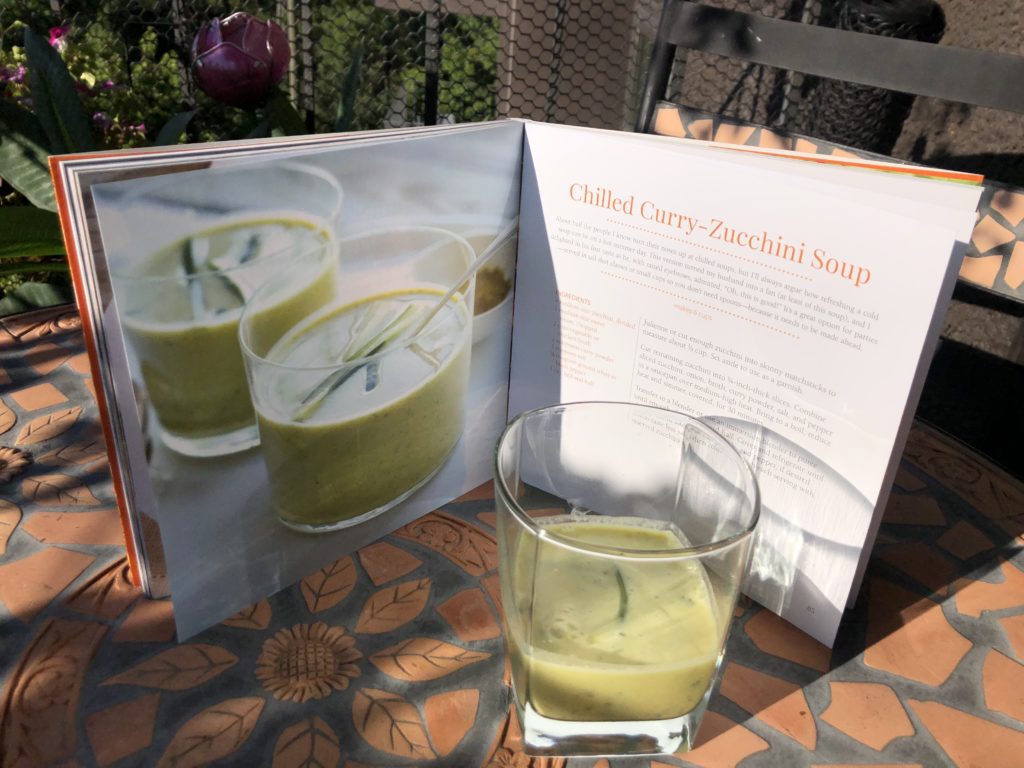 INGREDIENTS
4 medium-size zucchini, divided
1 medium-size sweet onion, chopped
2 cups vegetable or chicken broth
2 teaspoons curry powder
1 teaspoon salt
1⁄8 teaspoon ground white or black pepper
1 cup half-and-half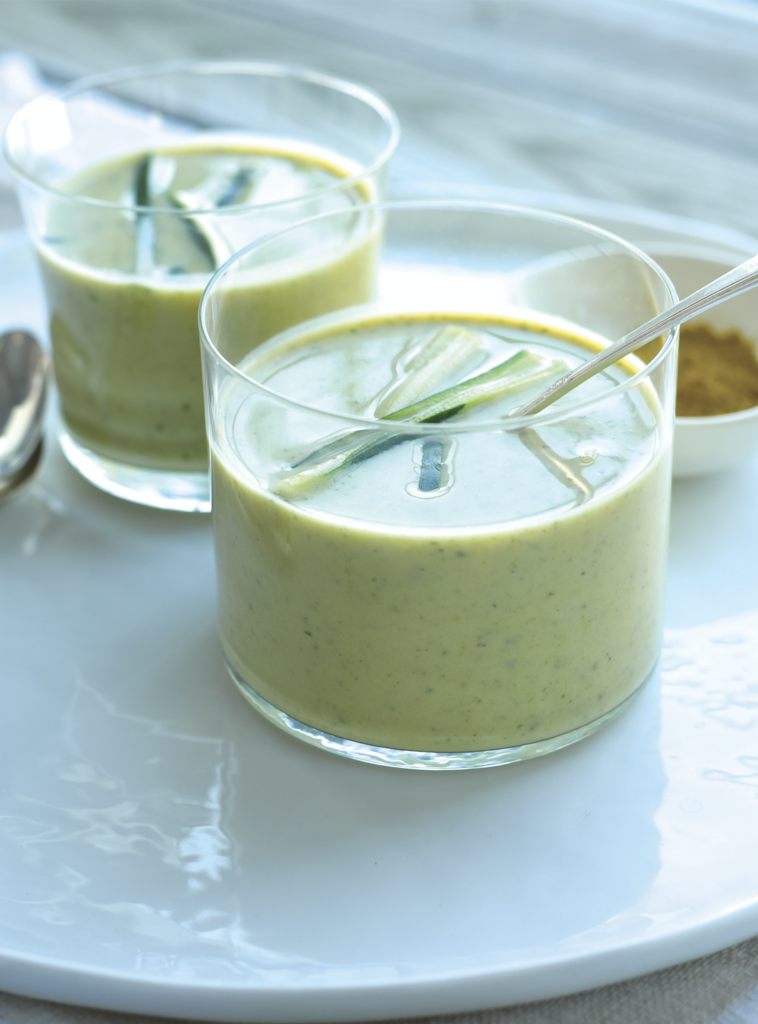 Julienne or cut enough zucchini into skinny matchsticks to measure about 1⁄3 cup. Set aside to use as a garnish.
Cut remaining zucchini into 1⁄4-inch-thick slices. Combine sliced zucchini, onion, broth, curry powder, salt, and pepper in a saucepan over medium-high heat. Bring to a boil; reduce heat and simmer, covered, for 30 minutes.
Transfer to a blender or use an immersion blender to puree until smooth. Stir in half-and-half. Cover and refrigerate until chilled. Stir in additional curry, salt, and pepper, if desired (foods taste less salty when cold). Garnish each serving with reserved zucchini strips.
If you enjoyed these recipes for summer squash soups, check out Julia Rutland's cookbook Squash: 50 Tried & True Recipes.
For more amazing recipes, special deals, and news, sign up for our newsletter now!