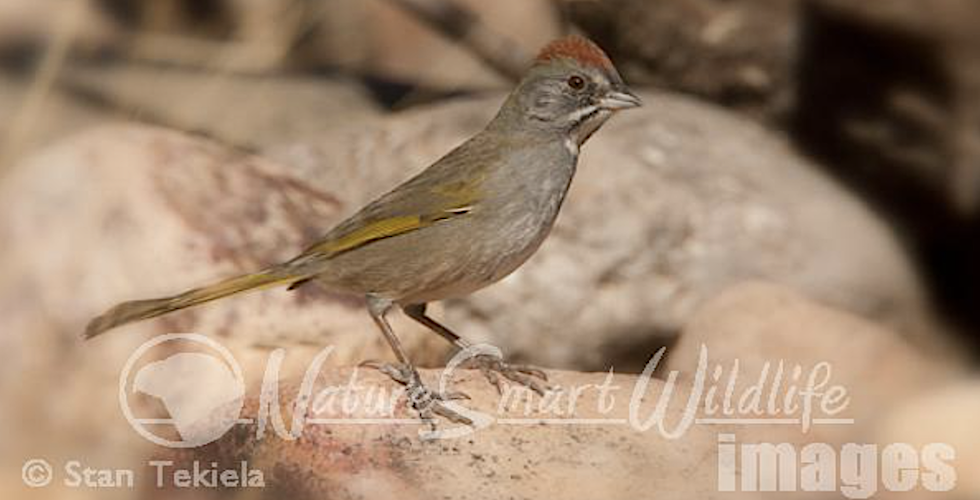 Birds of Colorado, Your Guide to Countless Hours of Bird-watching
Posted on
February 16, 2021
Millions of people have discovered bird-feeding. It's a simple and enjoyable way to bring the beauty of birds closer to your home. Watching birds at your feeder often leads to a lifetime pursuit of bird identification. The Birds of Colorado Field Guide by Stan Tekiela is for those who want to identify common birds of Colorado.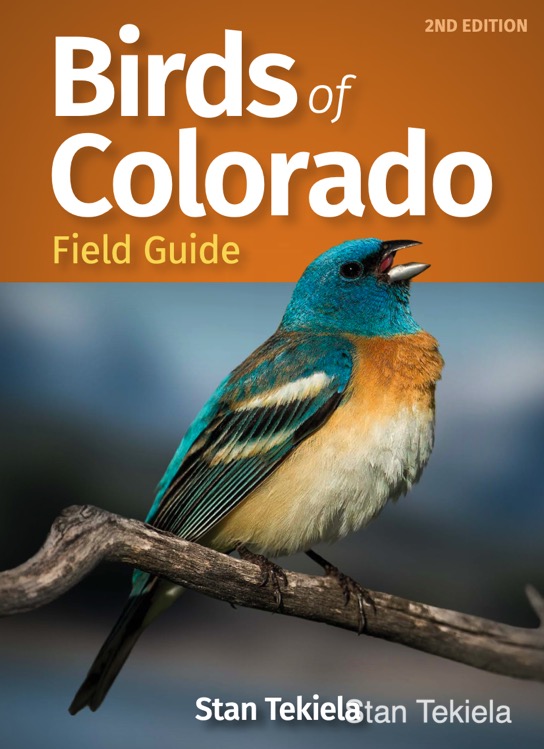 There are more than 1,100 species of birds found in North America. In Colorado alone there have been more than 460 different kinds of birds recorded through the years. These bird sightings were diligently recorded by hundreds of bird-watchers and became part of the official state record.
Bird-watching, or birding, is one of the most popular activities in America. Its outstanding appeal in Colorado is due, in part, to an unusually rich and abundant birdlife. Why are there so many birds? One reason is open space. Colorado is more than 104,000 square miles (269,000 sq. km), making it the eighth-largest state in the union.
Despite its size, only about 5.8 million people call Colorado home. On average, that's only 56 people per square mile (22 per sq. km). Most of these people are located in and around only four major cities, all of which line up in a narrow belt of about 200 miles (322 km) along the eastern foothills of the Rockies. Over 85% of the state's population lives in an urban environment. This concentration of people leaves plenty of room for birds.
Open space is not the only reason there is such an abundance of birds. It's also the diversity of habitat. The state can be broken into three distinct habitats—plains, mountains, and plateaus—each of which supports a different group of birds.
The eastern one-third of the state is composed of a flat or gently rolling terrain known as the Great Plains. This region is home to many open country birds, such as the Lark Bunting, which is also the official state bird of Colorado.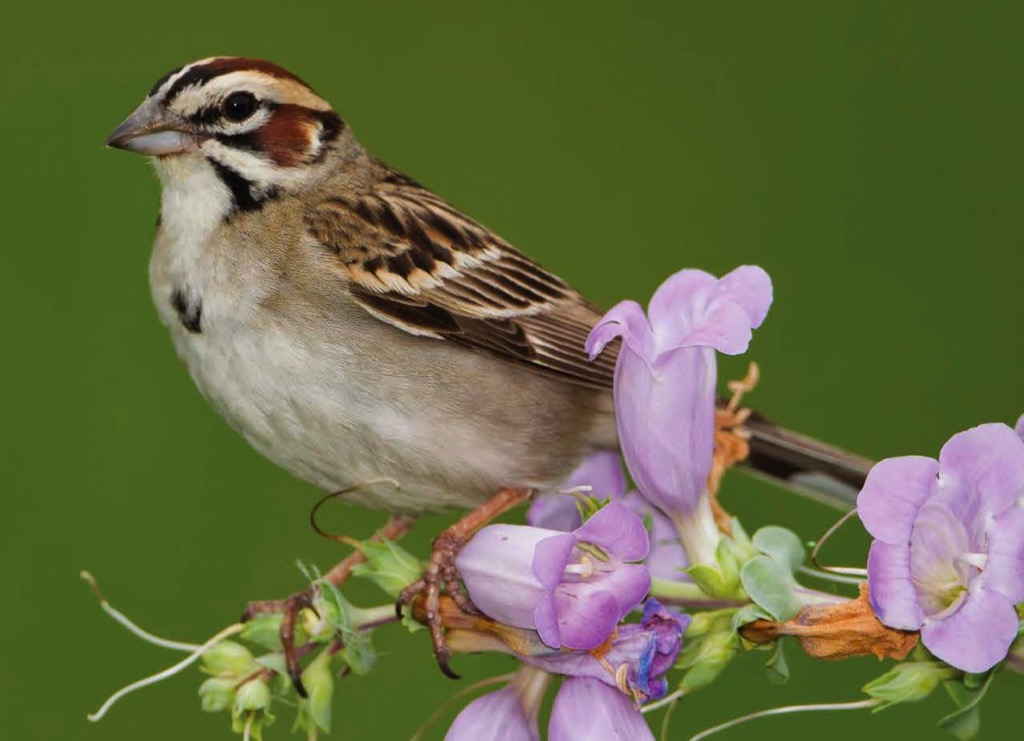 Dividing the state down the middle is the southern extension of the Rocky Mountains. These mountains, with more than 50 peaks over 14,000 feet (4,250 m), are a great place to see alpine birds and more. Birds such as the Mountain Chickadee and Cassin's Finch call this mountainous region home.
To the west of the Rockies lies the Colorado Plateau. This region stands between 5,000 and 11,000 feet (1,500 to 3,350 m). Its many hills and valleys are home to such birds as the Common Raven and Green-tailed Towhee.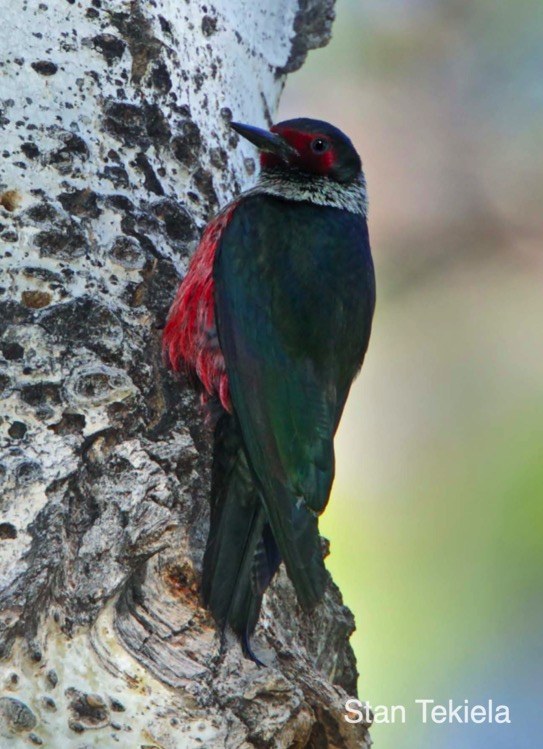 Water also plays a part in Colorado's bird populations. There are over 450 sq. miles (1160 sq. km) of water surface in the state. From the Colorado River to the Arkansas River, this essential element supports a wide variety of water-loving birds such as the American White Pelican and American Avocet.
Varying habitats in Colorado also mean variations in weather. Since elevation in the state rises from approximately 4,000 feet (1,200 m) in the eastern plains to over 14,000 feet (4,250 m) at mountaintops, there are great differences in weather. Tall peaks, such as Pikes Peak, Mount Evans, and Blanca Peak, are some of the coldest and snowiest places in Colorado, while the Great Plains region is the beneficiary of warming air as it moves down from the high country.
In hot weather or cold, in elevations low or high, and anywhere in between, there are birds in Colorado to watch in each season. Whether witnessing a migration of hawks in fall or welcoming back hummingbirds in spring, there is variety and excitement in birding as each season turns to the next.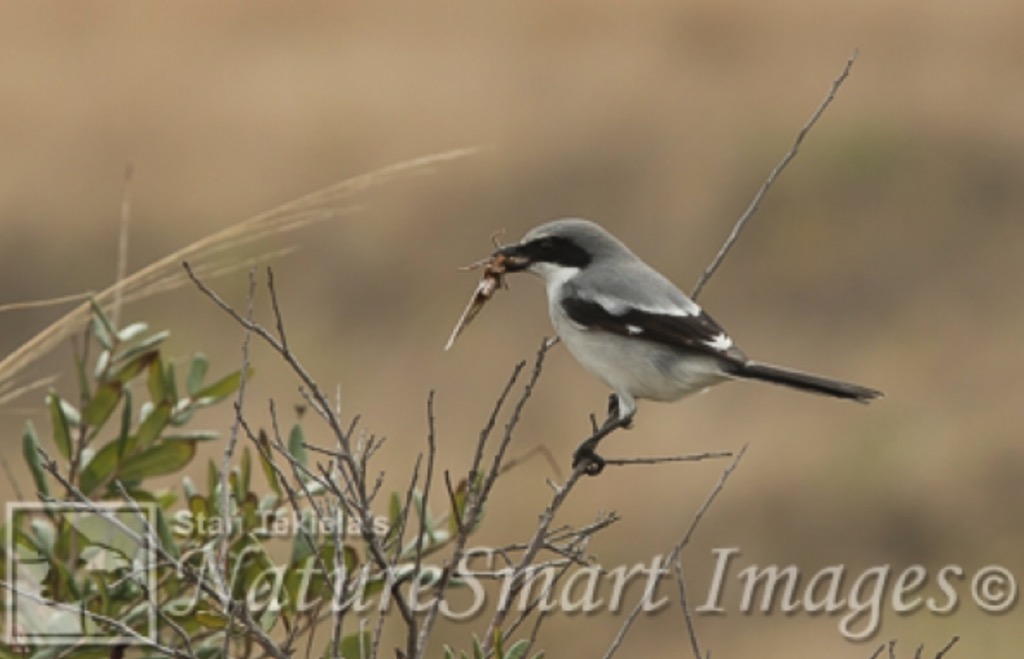 Order your copy of Birds of Colorado Field Guide now! In May, we will also release Stan Tekiela's Kids' Guide to Birds of Colorado, so the entire family can enjoy birding together.
For more stories about wildlife and nature, sign up for our newsletter now!