Two Ham Hot Dish Recipes Sure to Delight
Posted on
November 22, 2017
Today we share with you two ham hot dish recipes sure to delight the entire family. Hot dish is a tradition throughout the Midwest, but in Minnesota, it's legendary. In print since the year 2000, Theresa Millang's Great Minnesota Hot Dish has been the go-to source for this comfort food for years. We hope you enjoy these super-easy-to-prepare dishes.
CHEESE AND SAUSAGE PASTA BAKE 
Ingredients
1 pound pasta
1 pound Polska Kielbasa or smoked sausage
1 (24-ounce) jar spaghetti sauce
2 cups cottage cheese
2 cups shredded mozzarella cheese, divided
1/4 cup Parmesan cheese
Preheat oven to 350˚F.
Cook pasta according to package directions; drain. Slice sausage into 1/2-inch pieces, and cook in a large skillet over medium heat until lightly browned. Stir in pasta and spaghetti sauce. Gently stir in cottage cheese and 1 cup mozzarella cheese. Pour pasta mixture into a lightly greased 11×7-inch baking dish. Top with remaining 1 cup mozzarella cheese and Parmesan cheese. Bake30 minutes. Serves 4–6.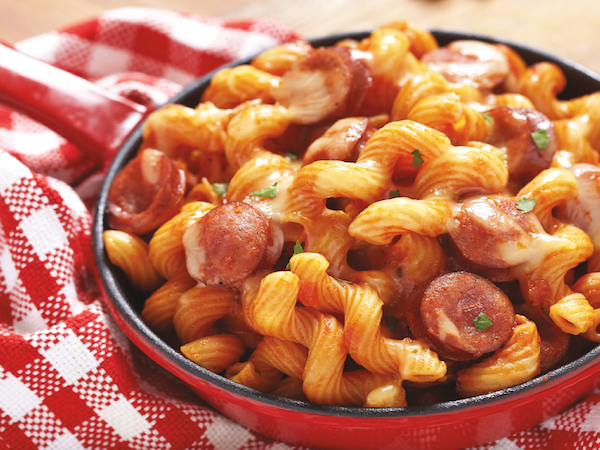 HAM 'N' NOODLES HOT DISH
Ingredients
8 ounces spaghetti noodles, cooked according to package directions and drained
2 cups cubed cooked ham
2 cups shredded Swiss cheese
1 (10 1/2-ounce) can condensed cream of celery soup, undiluted
1 cup sour cream
1/2 cup chopped onion
1/2 cup chopped green bell pepper
Preheat oven to 350˚F. Combine spaghetti noodles, ham, and cheese in a large bowl. Combine soup, sour cream, onion, and green pepper in a small bowl. Layer 1/3 noodle mixture and 1/2 soup mixture in a lightly greased 13x9x2-inch baking dish. Repeat layers, and top with remaining 1/3 noodle mixture. Bake, uncovered, 45 minutes or until very hot. Serves 6.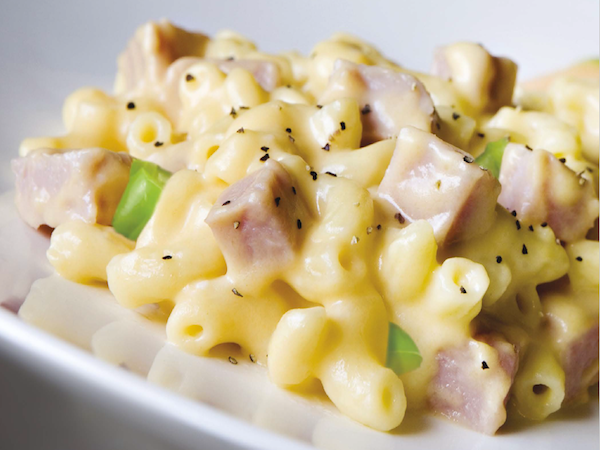 Note: A green salad and rolls complete this meal.
Updated with a fresh design and wholly revised, the second edition of Great Minnesota Hot Dish includes new recipes, thanks to new coauthor and noted cook Karen Corbett.
If you enjoyed these ham hot dish recipes, here are a few more delicious recipes:
Cashew Chicken Hot Dish
Breakfast Hot Dishes
Cheesy Chicken Enchiladas Hot Dish