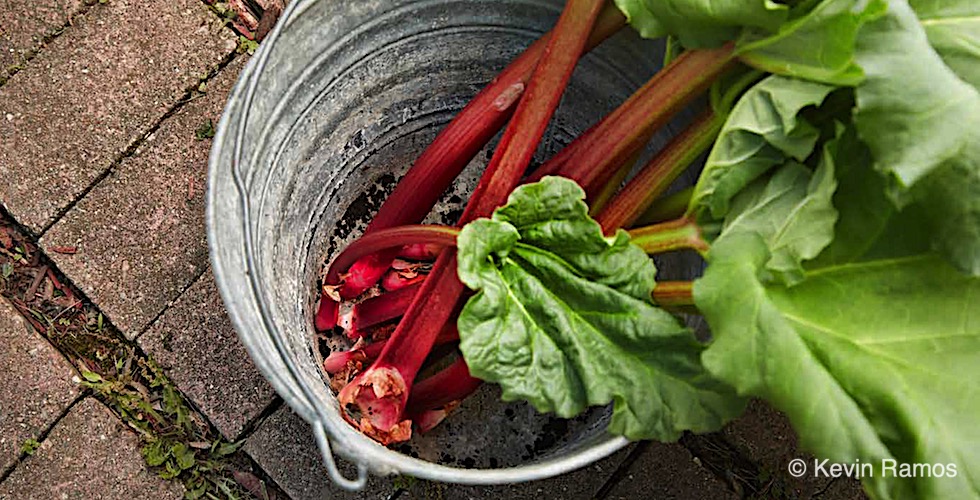 Easy Rhubarb Custard Cake
Corrine Kozlak, author of Rhubarb: 40 True and Tried Recipes, shares with us this Easy Rhubarb Custard Cake recipe.
We at Adventure Publications hope all our readers and their loved ones remain healthy and safe. Without intending to trivialize the current crisis, we will continue to post positive stories in hopes of bringing some joy into your home as a welcome distraction during these trying times.
I tested this with four different cake mixes and found that I liked Pillsbury Yellow Premium cake mix the best. All the cake mixes worked well, however, and the smell while the recipe was baking in the oven was so good. This cake tastes even better and cuts nicely if refrigerated overnight.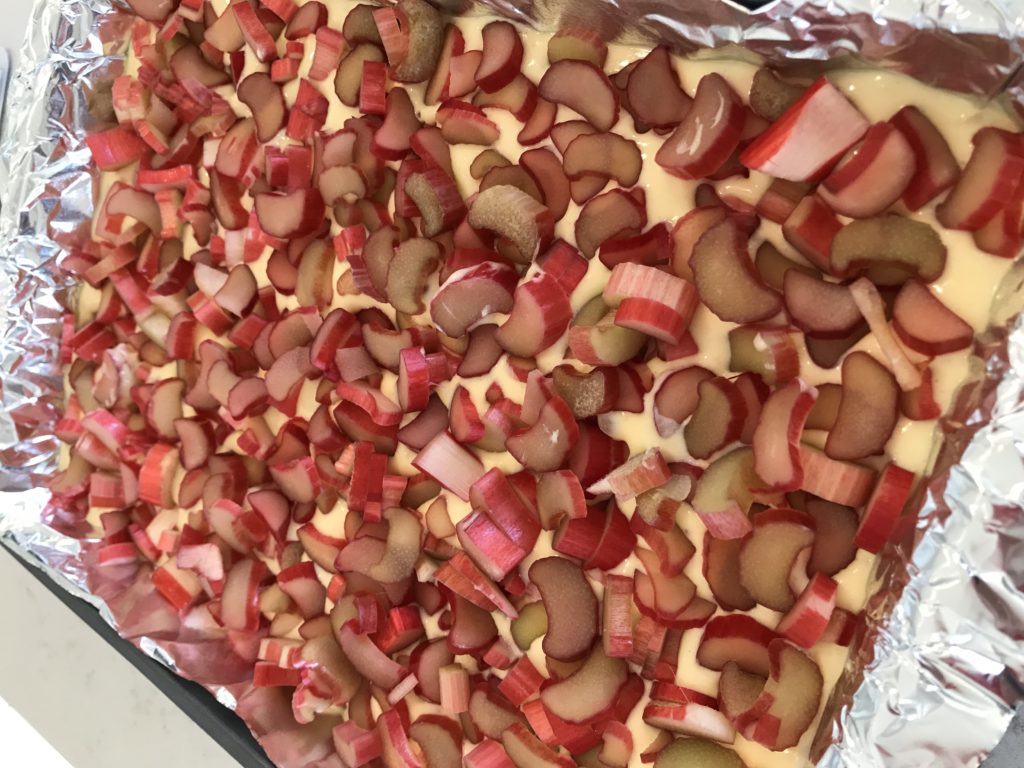 It is supposed to have a moist, custard-like bottom; the rhubarb sinks and the top cracks.    
Makes 1 (9×13) cake 
INGREDIENTS
1 (15.25-oz.) premium yellow cake mix 
1 cup water 
1/3 cup vegetable oil
3  large eggs
4-6 cups fresh rhubarb, chopped into ½-inch pieces
¾ cup sugar
1 cup whipping cream 
Preheat oven to 350º. Line a 9×13-inch baking pan with aluminum foil and grease with cooking spray. Prepare cake batter according to package directions, using 1 cup water, 1/3 cup oil, and 3 eggs. Pour batter into prepared pan. 
Spread rhubarb evenly over batter. Sprinkle sugar on top of rhubarb, and then pour whipping cream over everything.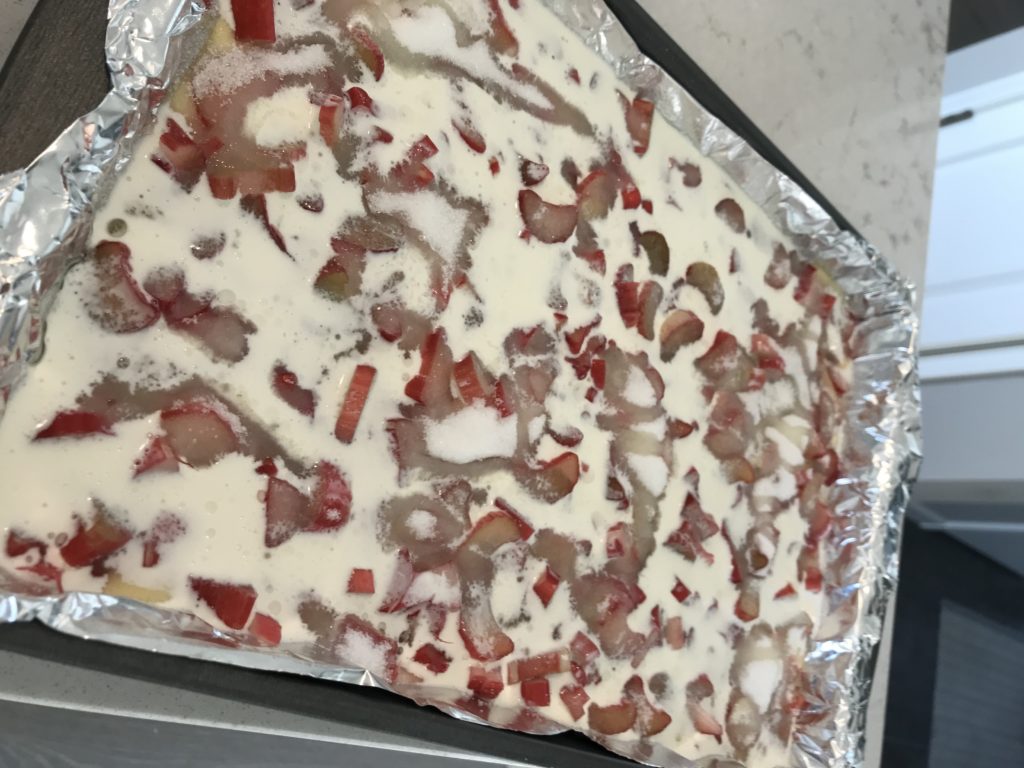 Bake 1 hour; cool, cover, and refrigerate.
About the author: Corrine Kozlak started her own business as a food stylist more than 20 years ago, and it still feels like an honor every time she sees her work in print. Rhubarb is her first published cookbook and a culmination of what she has learned throughout her life and career: gardening, creating ads, adapting recipes, and styling food.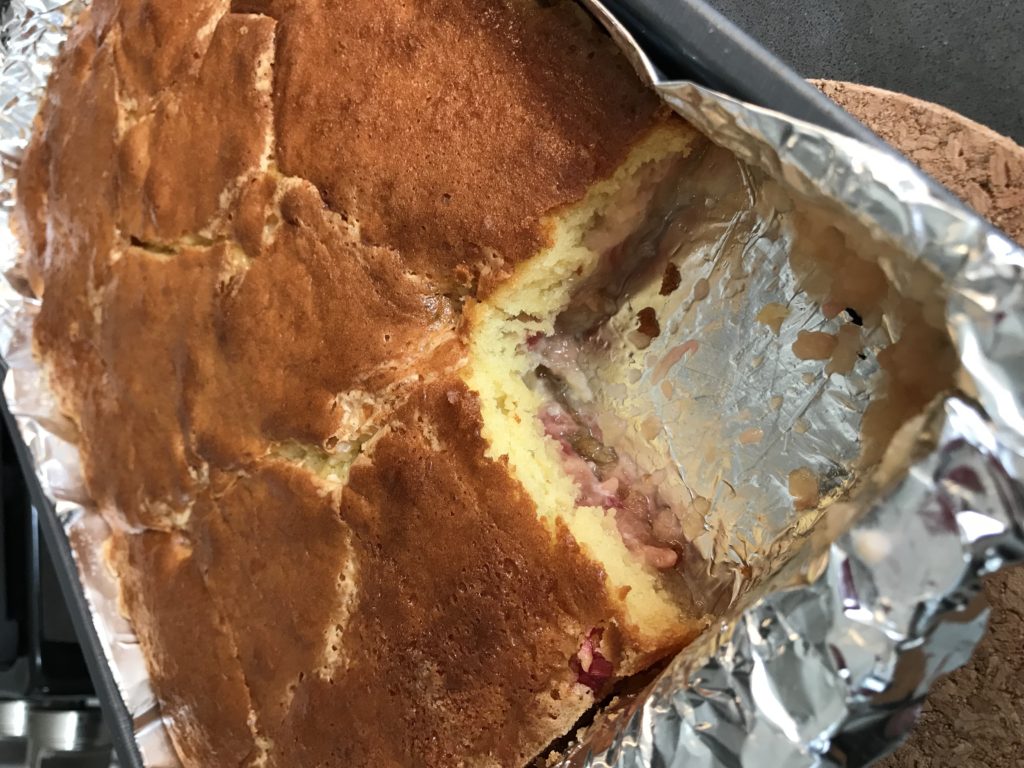 Growing up in Minnesota, Corrine always thought that rhubarb was such an interesting plant with a unique flavor. One of her earliest memories of rhubarb is picking a fresh stalk from her grandparents' backyard and dipping it in a cup of sugar―yum!
Corrine currently lives in Evanston, Illinois, with her husband of 40 years and their beloved dog, Boone. Their two grown kids and daughter-in-law are only a text, phone call, drive to downtown Chicago, or flight to Washington, D.C., away.
Also check out Corrine's recipes for Rhubarb Scones and Strawberry-Rhubarb Jam. Photography courtesy of Kevin Ramos. If you enjoyed this post, sign up for our newsletter now!