World War II Heroes from Minnesota's Littlest Towns
Posted on
January 24, 2018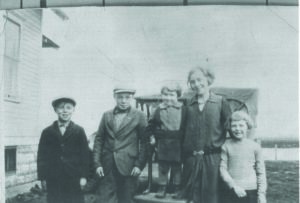 In their book Little Minnesota in World War II, Jill A. Johnson and Deane L. Johnson tell the story of more than 140 soldiers from tiny Minnesota towns—places with a population around 100—who served in the armed forces, and died, during World War II. Today they share the story of Private First Class Carl Robert Emery.
Carl "Bob" Emery entered the service on September 25, 1942, and was assigned to the 526th Ordnance Company, a tank repair company. Earlier, his family lost a son, Jack Emery, at Pearl Harbor, and they were unhappy to see him leave for training at Camp Bowie, Texas. Carl, the sole remaining son, unsuccessfully requested an early discharge to return home and help on the farm.
In December 1943, the unit moved to Berkshire, England, to train for the Invasion of Normandy. As the men prepared for the invasion, the 526th Ordnance organized into two Detachments: A and B. On D-Day, June 6, 1944, Detachment A landed on Omaha Beach with 5 officers and 100 enlisted men. Their Tank Landing Ship carried the V-Corps assault force as well as parts for trucks and other vehicles. Private First Class Carl Emery and Detachment B were assigned to join Detachment A several days later.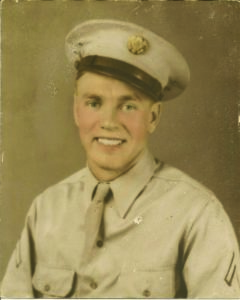 Although scheduled to be on single transport on June 9, for unknown reasons Detachment B was boarded on Tank Landing Ship 1006 with the 3422nd Ordnance Medium Automotive Maintenance Company. As the Tank Landing Ship traveled 11 miles from the transport area in the English Channel to Omaha Beach, a German E-boat torpedoed the ship in the early morning. Lost were the entire 3422nd Company and 27 enlisted men of Detachment B, including Private First Class Carl Emery. Eleven men and two officers of Detachment B were rescued by a British destroyer and returned to England. All the company's equipment went down with the ship.
World War II claimed life of five brothers when their ship sank on November 13, 1942
Carl "Bob" Emery's life may have been spared had he enlisted after the death of the five Sullivan brothers who perished when their ship sank on November 13, 1942. The brothers, George, Frank, Joe, Matt, and Al, from Waterloo, Iowa, entered the service with the stipulation that they serve together. Although the navy had a policy of separating siblings, this was not strictly enforced, and all five were assigned to the light cruiser USS Juneau.
While patrolling in Guadalcanal, the ship was struck by torpedoes from a Japanese submarine, and all five brothers drowned. Their deaths resulted in the "Sole Survivor" policy, enacted by the United States military in 1948.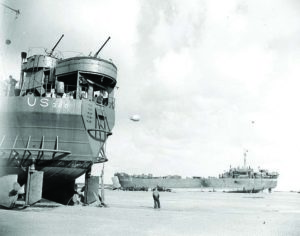 Carl Emery was drafted and sent overseas before the tragedy received national attention—and before Congress passed the law forbidding the sole surviving son from being drafted. Carl was 23 years old, the same age as his brother, Jack.
In a newspaper interview 70 years after Pearl Harbor, Betty Emery Halvorson recalled her mother—a conservative, Swedish woman proud of her American citizenship—wishing that her boys had been conscientious objectors because their prison terms wouldn't last forever: It was a strange thing for her to say. She was very patriotic and supportive of the war effort. But I suppose you change after you lose two sons. The worst part is not knowing, not having a body to bury. The worst part is that it just keeps going on, even after all these years. I still miss Jack and Bob. They were my brothers.
Please also read the story of his brother, Third Class John "Jack" Emery.
Stay informed about all our books and sign up for our newsletter now!