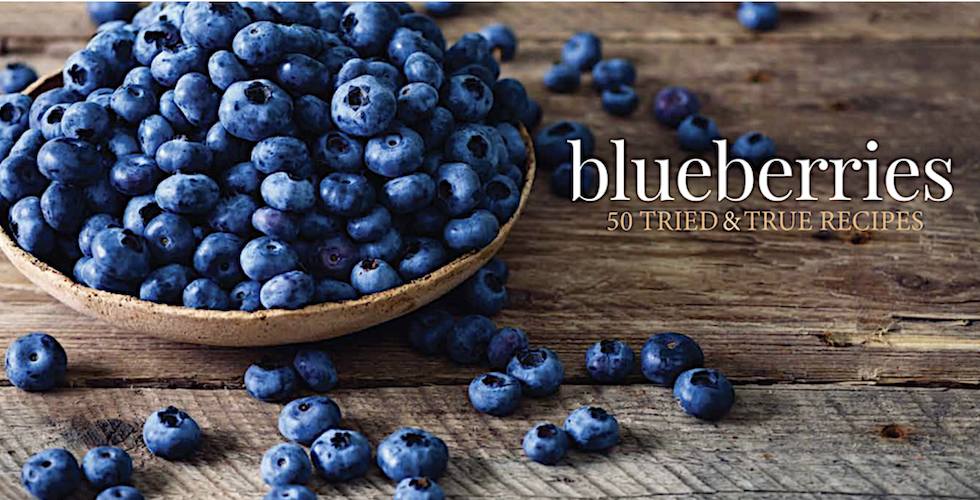 Simple Blueberry Syrup Recipe
Posted on
October 27, 2023
Blueberries: 50 Tried & True Recipes is a cookbook by Julia Rutland featuring recipes to please any fruit lover. Abundant and delicious, blueberries are as beneficial as they are juicy.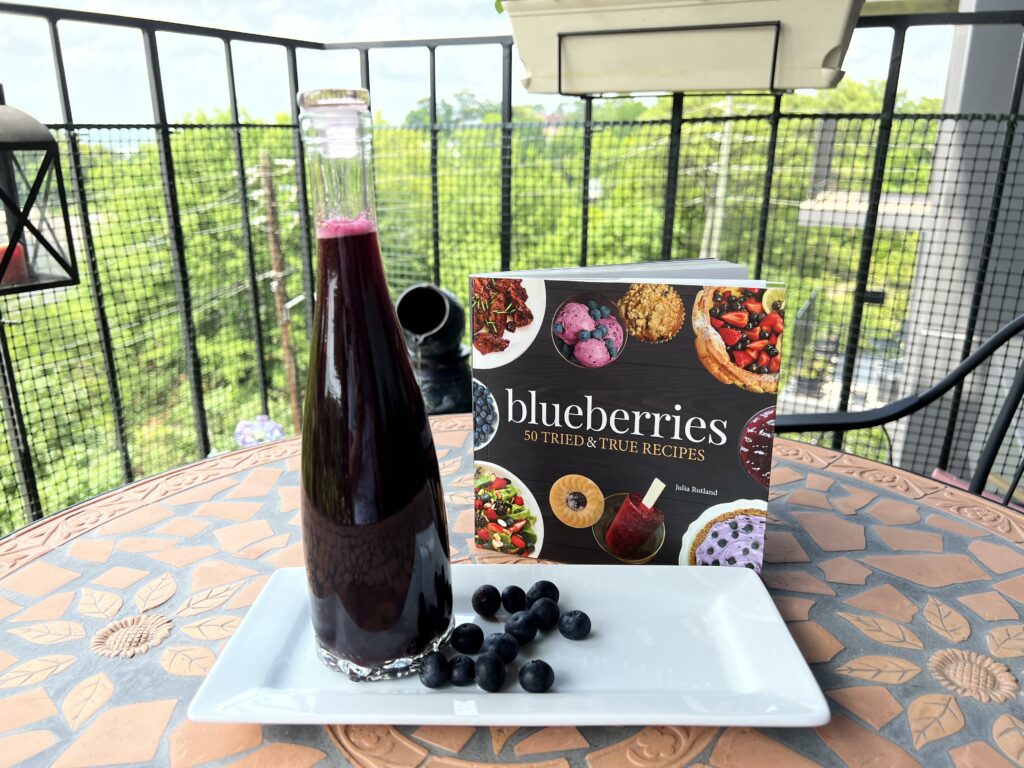 Use this versatile blueberry syrup as a sauce for cakes or ice cream. Try it as a fruity sweetener in sparkling water spritzers, sparkling wine, and in vodka or gin cocktails for a light drink.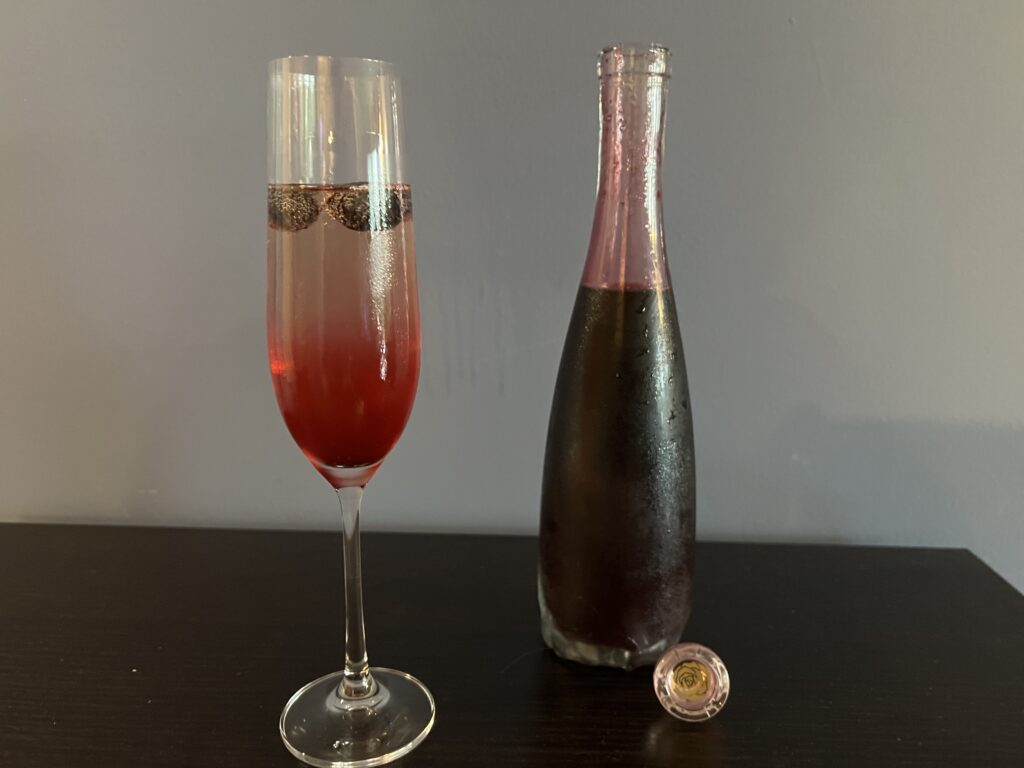 INGREDIENTS
1 cup granulated sugar
1 cup water
3 cups fresh or frozen blueberries
HOW TO
Combine sugar, water, and blueberries in a nonreactive saucepan over medium-low heat. Cook 3 minutes, stirring frequently, until sugar dissolves. Increase heat to medium. Simmer 10 minutes, crushing blueberries with back of spoon as they soften. Cool slightly.
Strain mixture through a fine wire-mesh sieve set over a bowl, pressing mixture with spoon or spatula. Discard pulp. Transfer to a glass bottle or jar. Refrigerate until ready to serve.
TRY A VARIATION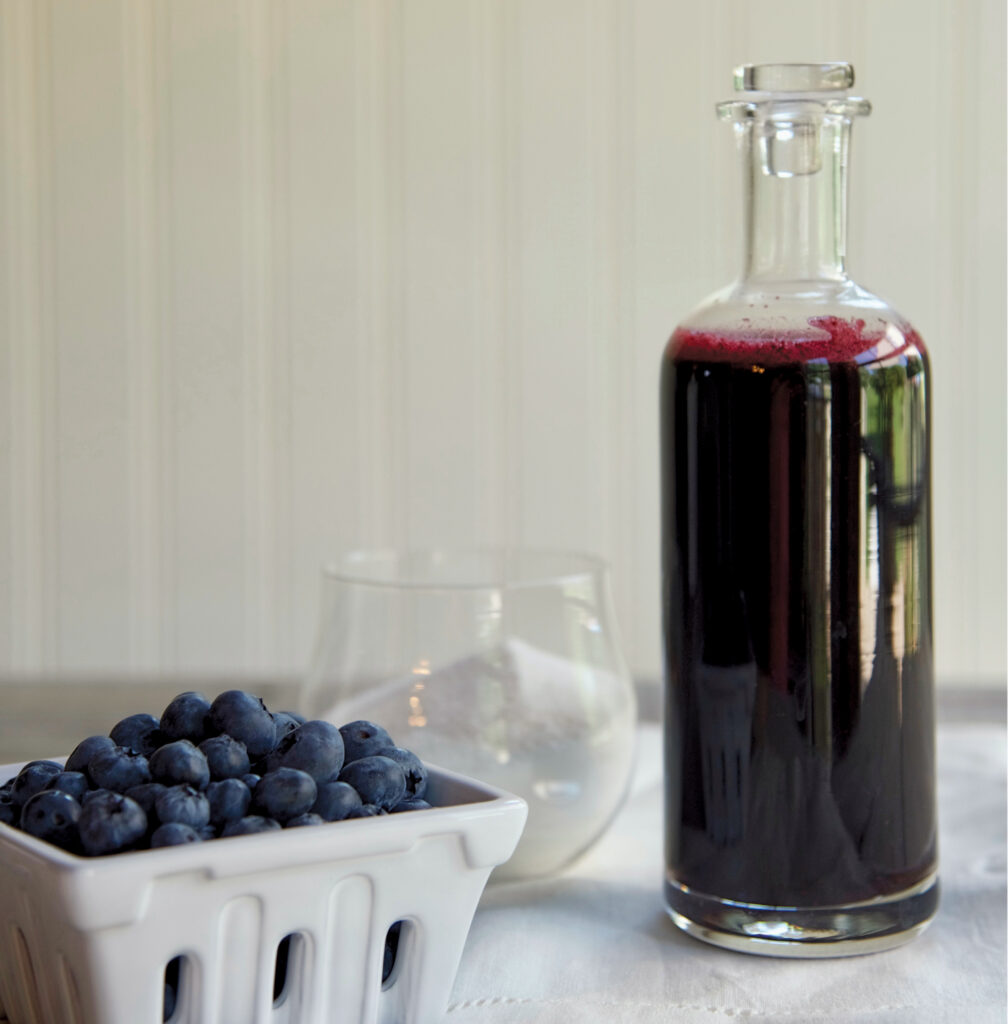 Vanilla Blueberry Syrup: Cut 1 vanilla bean in half lengthwise, using the back of a paring knife to scrape out the seeds; stir seeds into blueberry mixture in saucepan before cooking. Place vanilla bean into blueberry mixture (cut in half if too large to fit); let steep 15 minutes, and proceed as directed. Discard vanilla bean with pulp before transferring to a glass bottle or jar.
About the author: Julia Rutland has enjoyed 20-plus years of experience in the food and publishing industries with specialized skills in project development, feature writing, recipe development, recipe testing, food styling, and television/media demonstration. Before moving to the D.C. area, Julia worked at Coastal Living magazine, Southern Living magazine, and Wimmer Cookbooks. She is the author of The Campfire Foodie Cookbook, coauthor of Discover Dinnertime Cookbook, and a silent contributor for dozens of other books.
If you enjoyed this recipe, sign up for our newsletter now. Blueberries: 50 Tried & True Recipes is available wherever books are sold. #bewellbeoutdoors