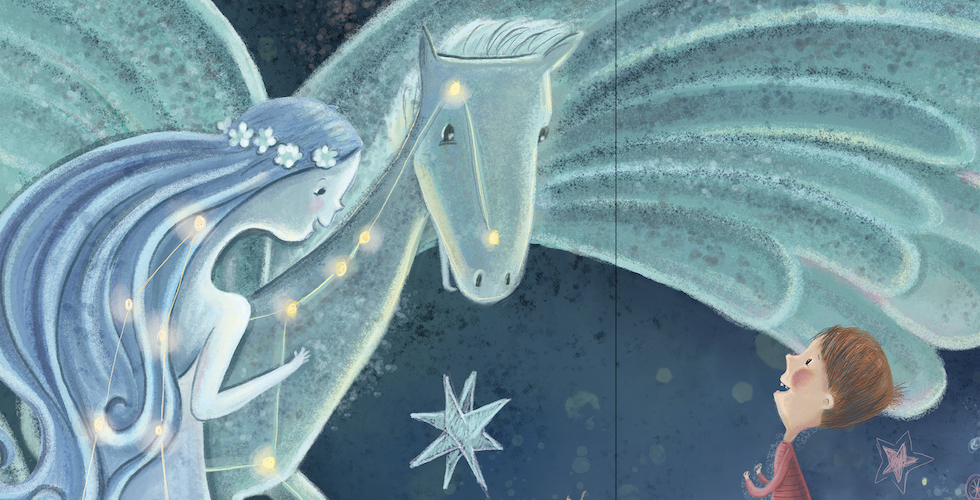 Up Where the Stars Are
Join a special boy on a stargazing adventure in this heartwarming picture book that will spark your child's imagination.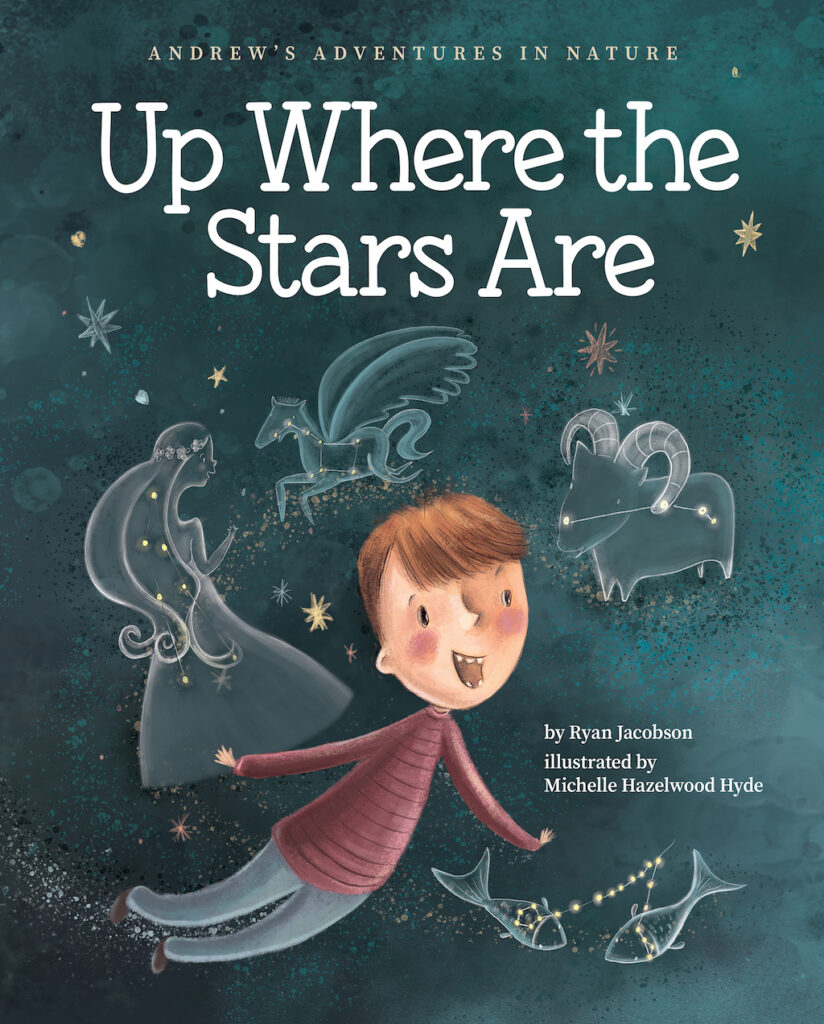 Andrew Moore is not like other children. He doesn't talk or run or jump. But he loves to smile and laugh—and go on the most beautiful outings! When he soars into the night sky to meet the constellations, his new friend Andromeda is taken by a sea monster. Andrew must team up with Pegasus, the flying horse, to help Andromeda. The boy isn't as fast as Pisces, as powerful as Aries, or as brave as Perseus. How will he save the princess and bring happiness back to the kingdom?
Up Where the Stars Are is an uplifting story by award-winning author Ryan Jacobson and award-winning illustrator Michelle Hazelwood Hyde. It showcases the positive power of imagination and celebrates every child's unique gifts. It also introduces children to nine constellations, complete with instructions for finding them in the night sky.
This picture book was created with the assistance and support of the Angelman Syndrome Foundation. A portion of the proceeds from the sale of Up Where the Stars Are benefits the foundation.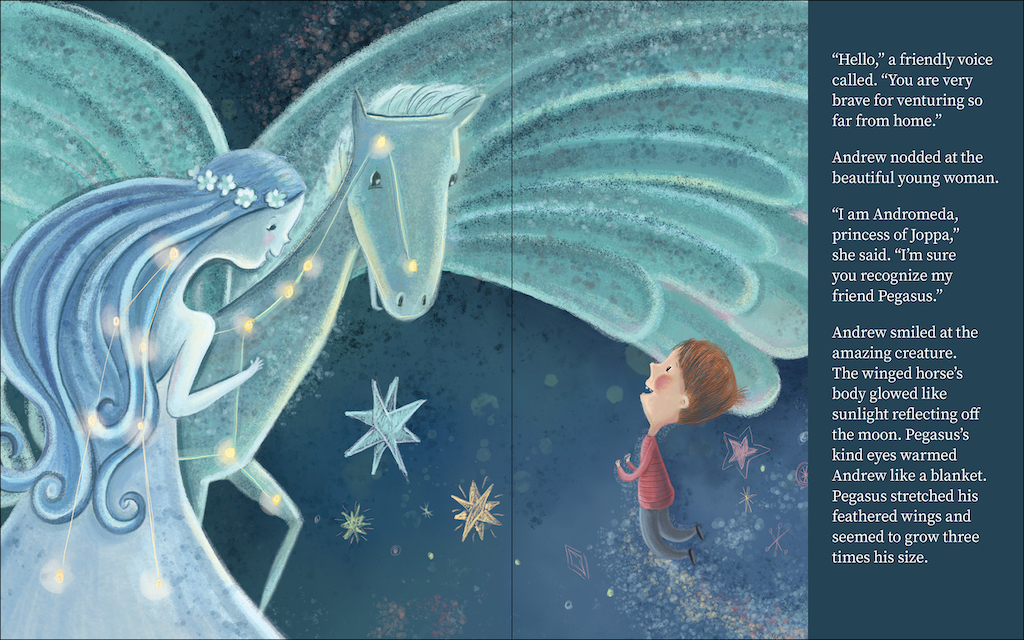 About the author: Ryan Jacobson is an award-winning author of more than 60 books, from silly titles to spooky ones. He prides himself on writing high-interest books for children and adults alike, so he can talk picture books in kindergarten, ghost stories in high school, and other fun stuff in between. His favorite and most popular works include the Constellations Activity Book, Super Animal Powers, and What Eats That? Ryan was inspired by his nephew A.J. to write Up Where the Stars Are.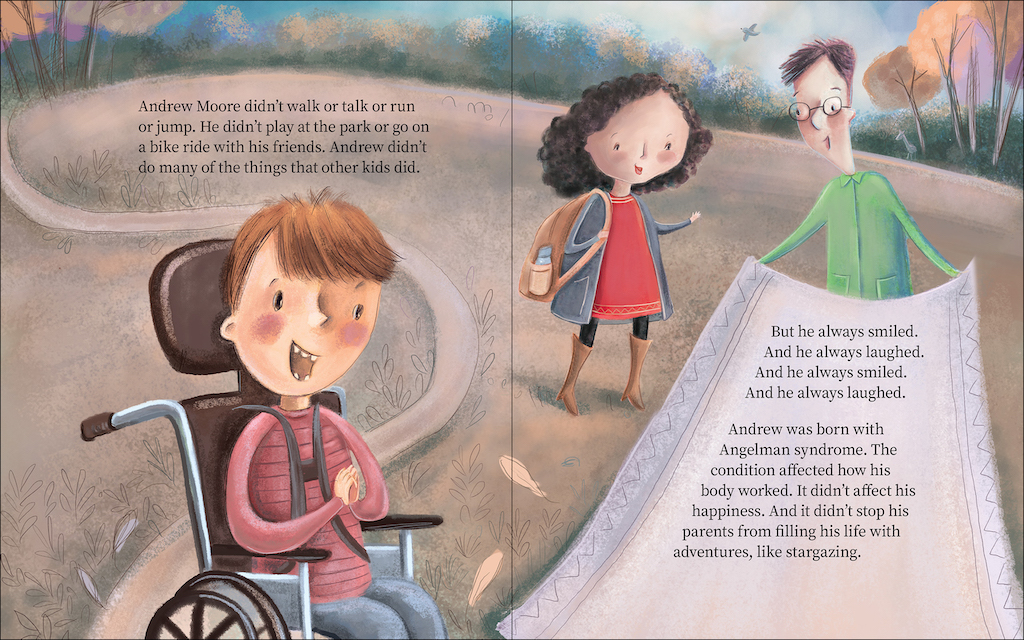 Ryan is also the co-owner and publisher of Lake 7 Creative, LLC. His company creates activity and sports books, specializing in developing interactive Choose Your Path books for young readers. When he isn't working on books, Ryan likes to build LEGO sets, play board games, and try new restaurants. He lives in eastern Minnesota with his wife and two sons.
About the illustrator: Michelle Hazelwood Hyde is an award-winning freelance children's book illustrator from Philadelphia. She graduated from Ringling College of Art & Design and began her career working for The New York Times Company in Florence, Alabama.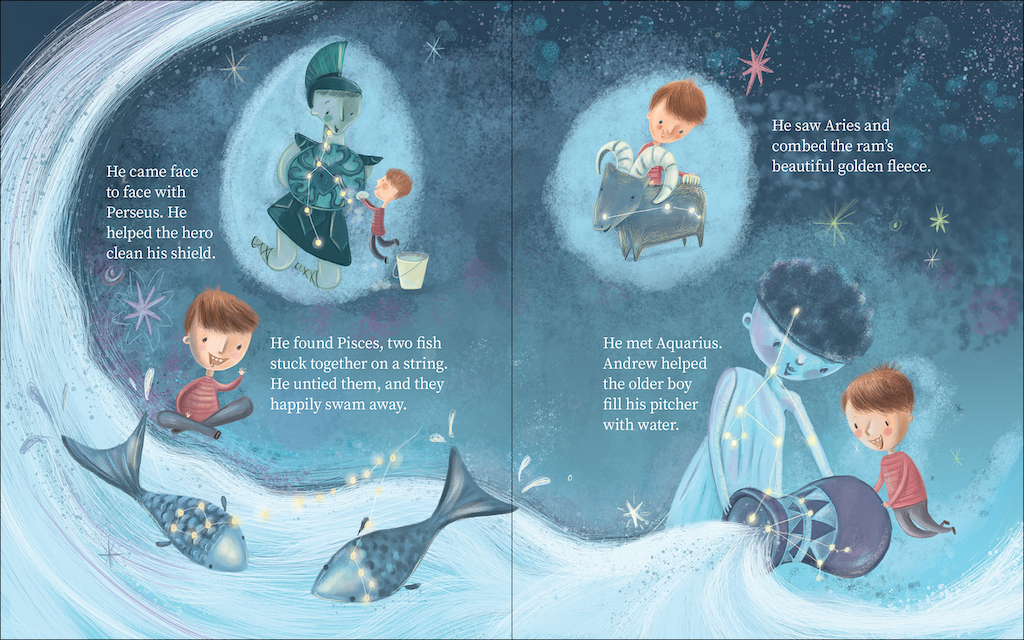 Michelle has illustrated nine books for the National Center for Youth Issues, four books with It's a Southern Thing, and two with Schiffer Kids—including A Poem Is a Firefly, which received a Purple Dragonfly Picture Book Award.
About the series: Andrew's Adventures in Nature is a picture book series for children ages 4–8. Each full-color book, written by Ryan Jacobson and illustrated by Michelle Hazelwood Hyde, tells an outdoors-themed story about Andrew and includes educational pages relevant to the subject matter. The books are created with the assistance and support of the Angelman Syndrome Foundation.

Up Where the Stars Are will be available April 11, 2023. Pre-order your copy now.