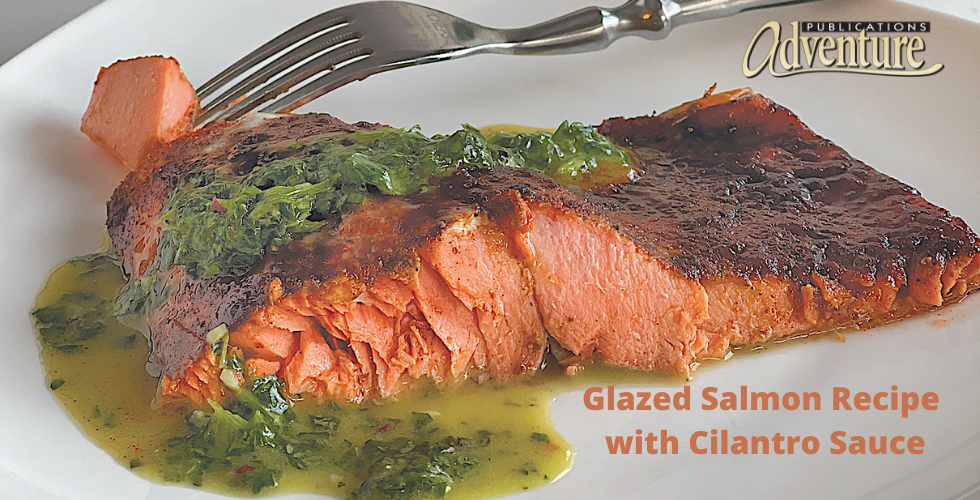 Delicious Glazed Salmon Recipe with Cilantro Sauce
Julia Rutland, author of our latest cookbook Honey: 50 Tried & True Recipes, shares with us her delicious Glazed Salmon recipe served with a Cilantro Sauce.
You can slice the salmon into serving pieces; however, to keep it easy, simply use the entire plank of salmon. Don't worry about the skin, as it slips off easily after the fish is cooked. Any honey that slides onto the pan may burn; it's best if the rack is right in the center of the oven. Use leftover salmon on salad greens for a filling lunch entrée.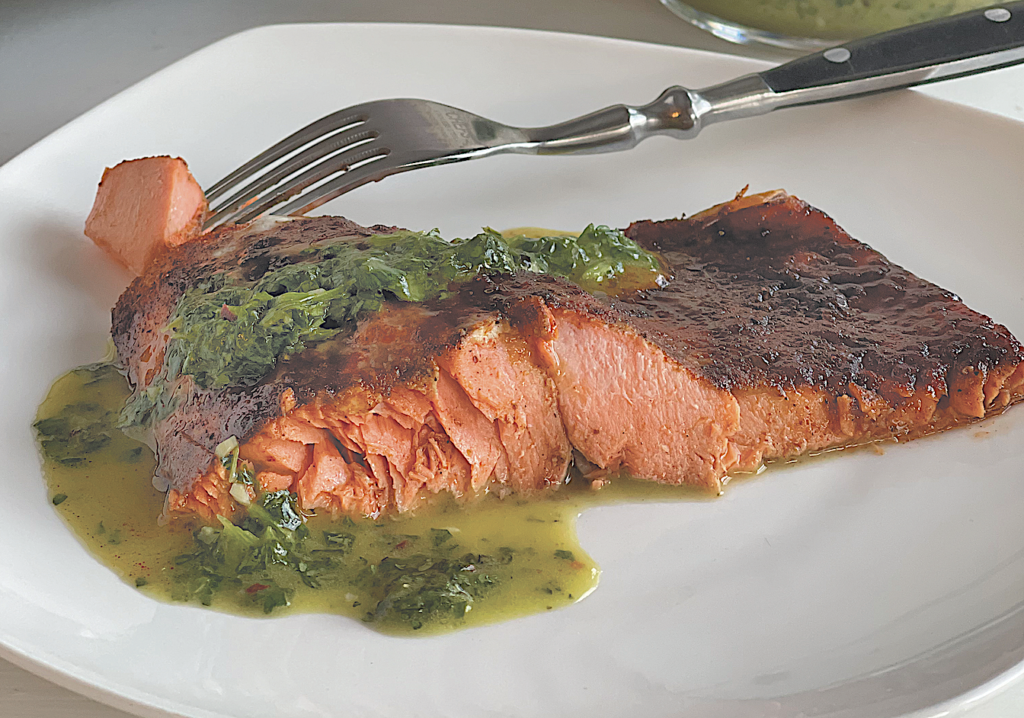 Makes 4 servings
INGREDIENTS
1 (2-pound) boneless sockeye salmon fillet
2 tablespoons honey
1 tablespoon extra-virgin olive oil
2 teaspoons chili powder
2 teaspoons ground cumin
1 teaspoon paprika
1⁄2 teaspoon garlic powder
1⁄4 teaspoon salt
1⁄4 teaspoon coarsely ground black pepper
Cilantro Sauce (recipe below)
HOW TO
Preheat oven to 400°. Line a rimmed baking sheet with nonstick or greased aluminum foil.
Remove any pin bones from salmon and place, skin side down, on prepared baking sheet. Combine honey and olive oil in a small bowl; brush over salmon. Sprinkle evenly with chili powder, cumin, paprika, garlic powder, salt, and pepper.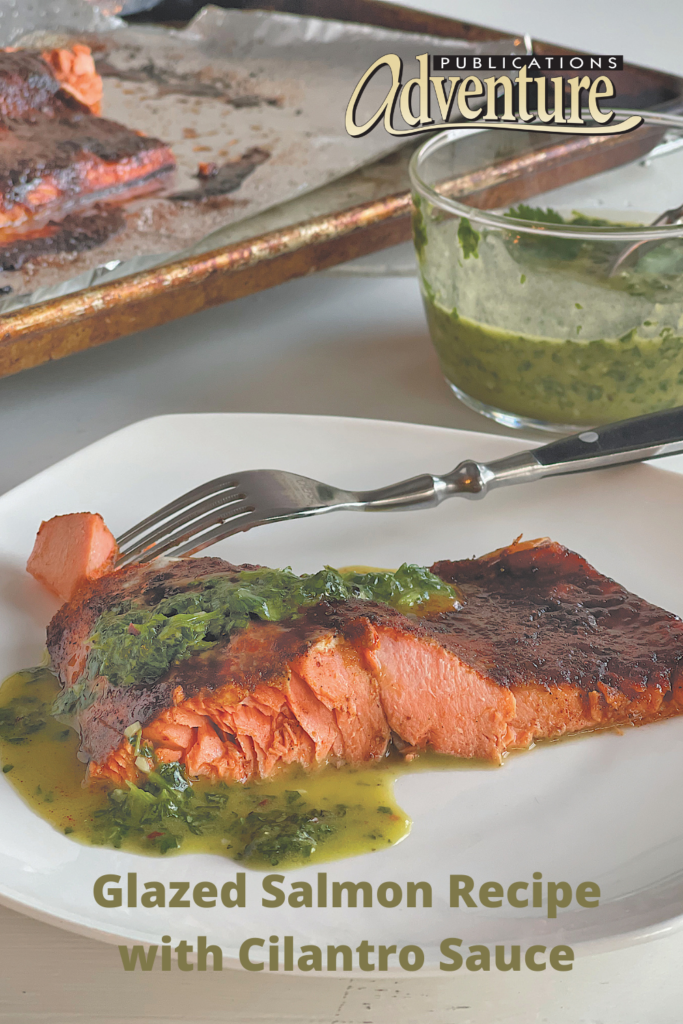 Bake 12 to 17 minutes or until salmon is done. Serve with Cilantro Sauce.
Cilantro Sauce: Combine 1⁄3 cup extra-virgin olive oil, 1⁄2 teaspoon lime zest, 1⁄4 cup fresh lime juice, 2 tablespoons honey, 1 tablespoon water, 2 garlic cloves (minced), 2 cups lightly packed fresh cilantro leaves and stems, 1⁄4 teaspoon salt, and 1⁄4 teaspoon coarsely ground pepper in a food processor or blender. Pulse until finely chopped and evenly blended, stopping occasionally to scrape down sides. Makes 1 1⁄2 cups.
Adventure Publications' Nature's Favorite Foods series, so far, includes Honey, Tomatoes, Apples, Blueberries, Rhubarb, Squash, and Maple Syrup. 
If you enjoyed Julia's Glazed Salmon recipe, sign up for our newsletter now!