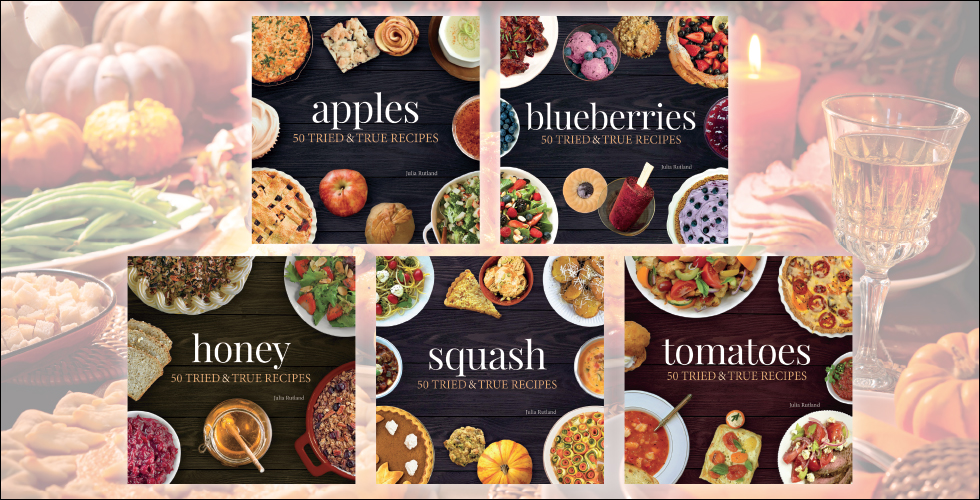 Create a Thanksgiving Feast with Adventure Publications' Cookbooks
Posted on
October 8, 2021
Fall is here—time to think about the perfect Thanksgiving feast, and we have just the right cookbooks to help you plan the most beautiful meal.
Easy to grow and delicious to eat, tomatoes can be enjoyed raw and are commonly cooked in recipes. Ranging from the size of a grape to that of a softball, tomatoes provide a sweet, tangy flavor, perfect for salads, appetizers, beverages, pasta, and more. Consider this Mixed Heirlooms with Walnut-crusted Fried Goat Cheese recipe from our Tomatoes: 50 Tried & True Recipes cookbook to start your Thanksgiving meal.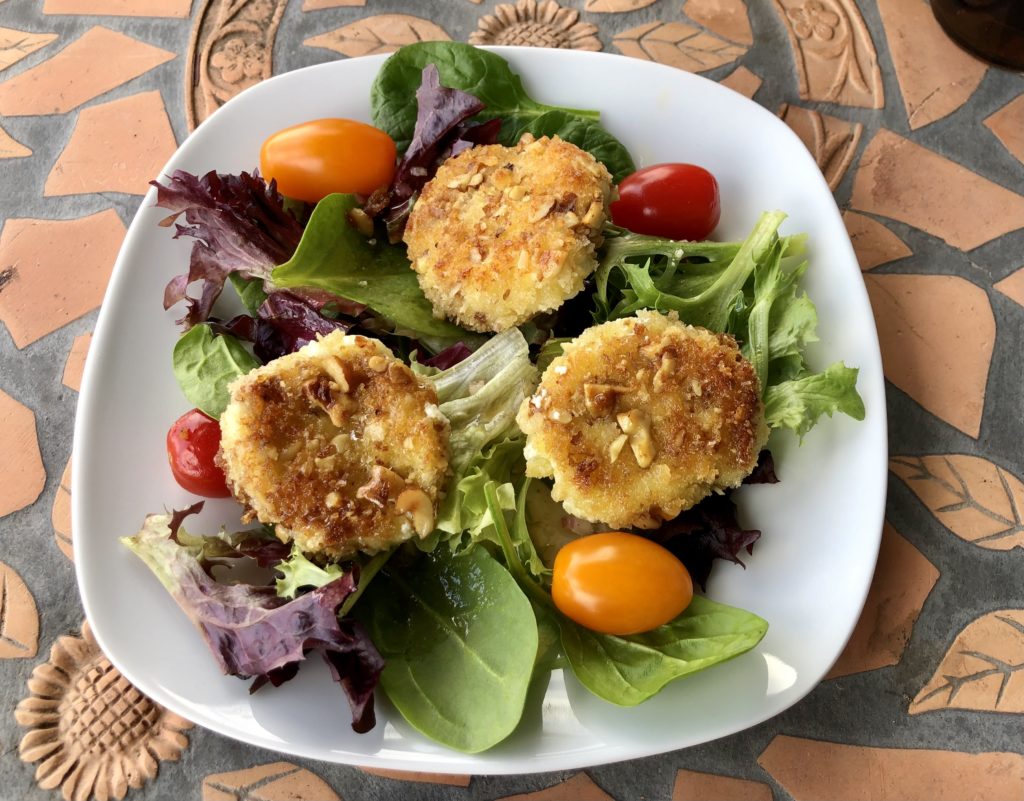 Around the globe and dating back to ancient times, honey has been considered "liquid gold" for its uses as a sweetener and as medicine. It is an obvious choice as a food ingredient, and honey's naturally antibacterial, anti-inflammatory properties make it ideal for incorporating into spa treatments.
Check out this amazing Glazed Salmon with Cilantro Sauce recipe for the pescatarian in your family from Julia Rutland's brand-new book Honey.
Fall and winter bring the bounty of squash. Spiced and roasted, glazed and toasted, they make a great and healthy substitute for spaghetti. Why not try the Simple Spaghetti Squash with Bacon, Butter, and Parmesan recipe from our Squash cookbook.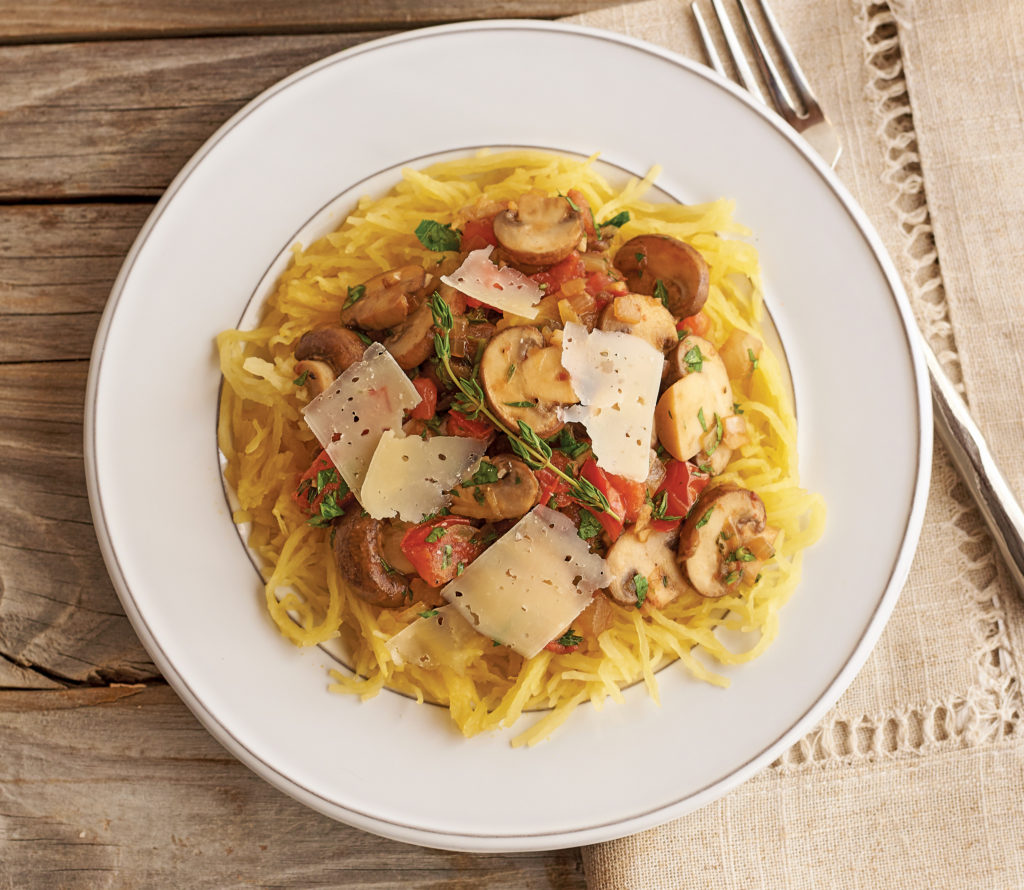 End your feast with this sumptuous Upside-down Apple-Pecan Pie. Easy to grow, abundant, and delicious, the apple is America's favorite fruit. Add Apples to your cookbook collection, and savor this wonderful variety of delicious dishes.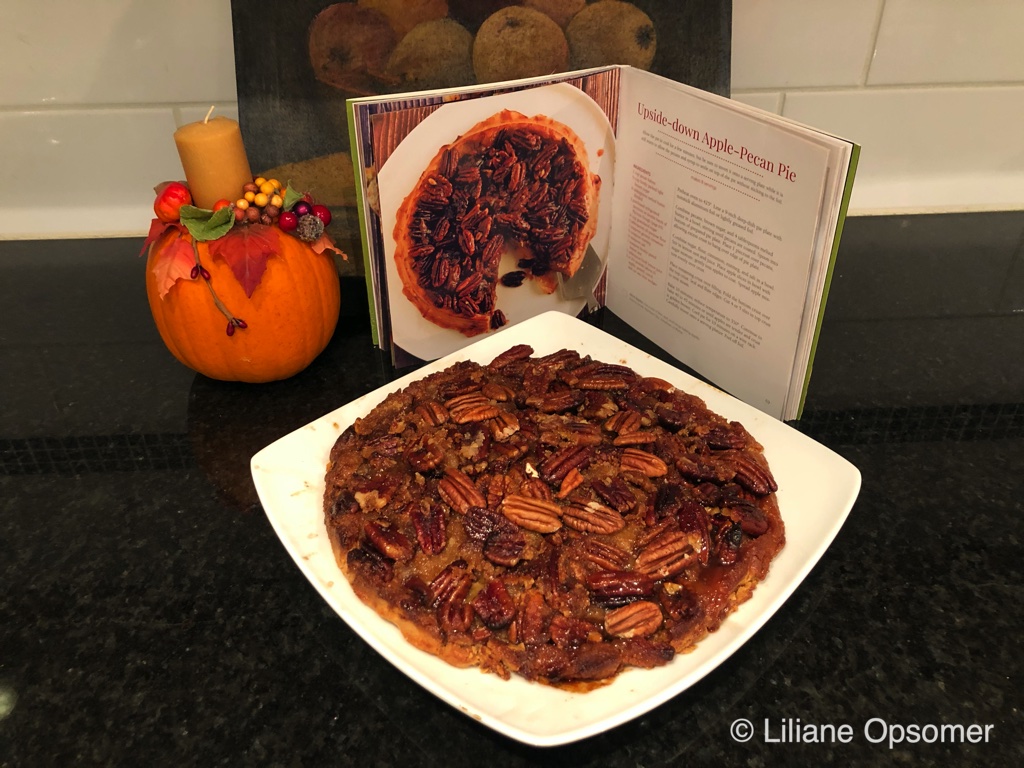 The Honey-Pecan Blueberry Chicken Salad recipe from the Blueberries cookbook can easily be adjusted by replacing the chicken with turkey, and it's a great use for leftovers.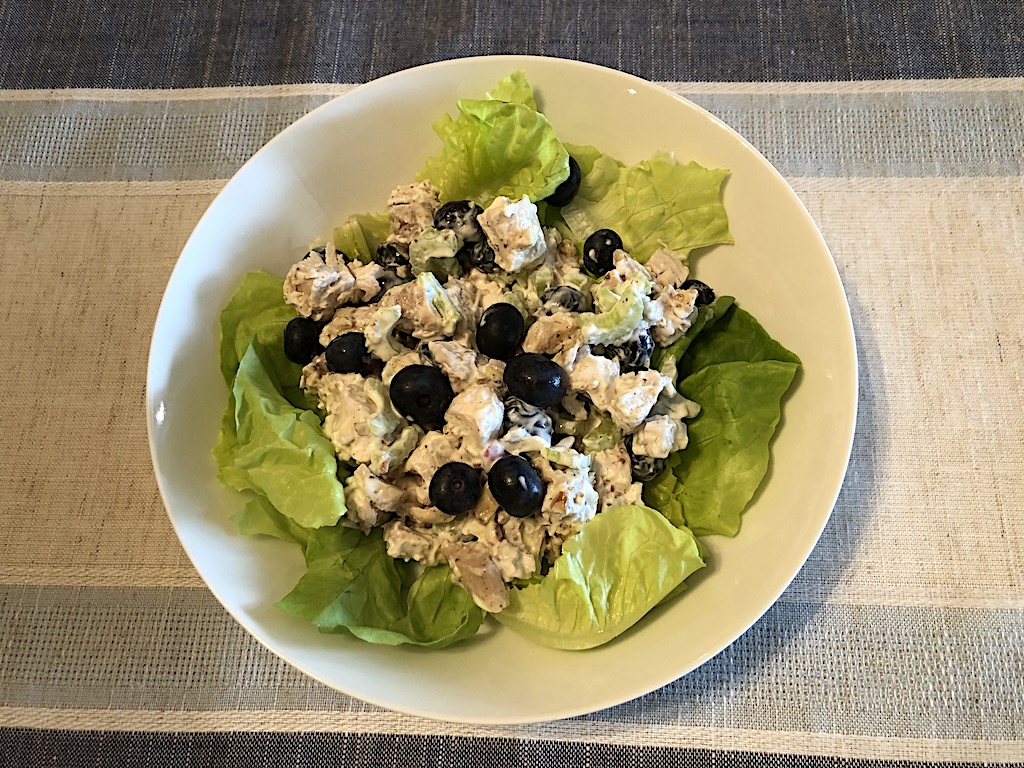 Adventure Publications' Nature's Favorite Foods series, so far, includes Honey, Tomatoes, Apples, Blueberries, Rhubarb, Squash, and Maple Syrup. 
If your enjoyed our suggestions for your Thanksgiving feast, and for more great recipes, sign up for our newsletter now!