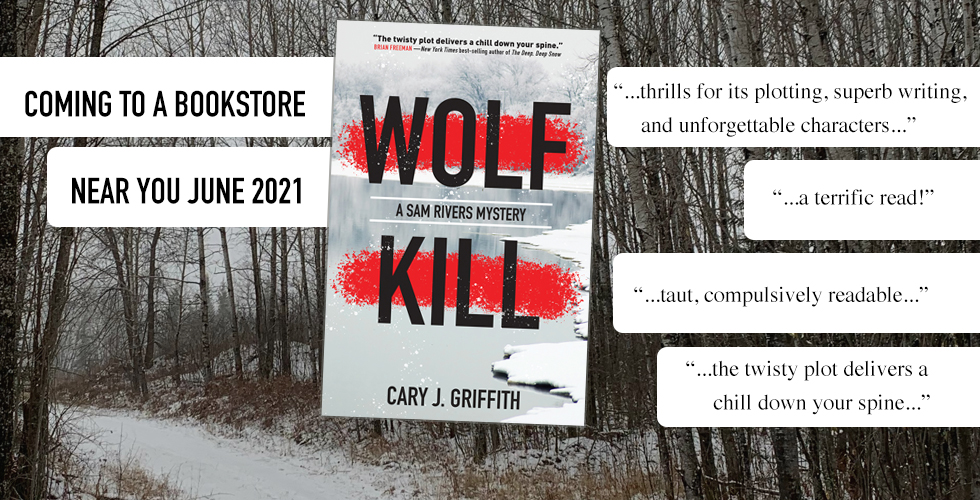 Wolf Kill—A Sam Rivers Mystery Exploring the Natural World—Coming to a Bookstore Near You!
Wolf Kill, by Cary J. Griffith, introduces readers to Sam Rivers, the predator's predator, and weaves a masterful tale of danger and suspense in the far north.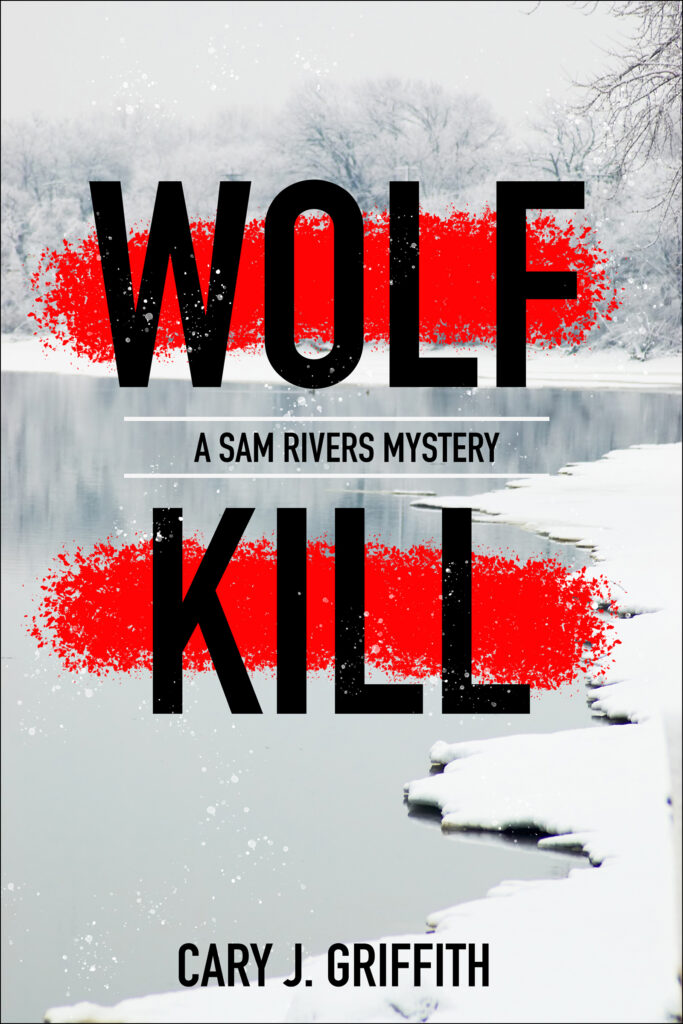 A decades-old promise haunts Sam Rivers, but the wildlife biologist refuses to return home―not with his abusive and estranged father still there. Sam left the family farm some 20 years ago. He found solace in nature and built a respected career as a special agent for the U.S. Fish & Wildlife Service. His experiences have given him a penchant for understanding predators―a skill he'll need, now more than ever.
After his father's mysterious death, Sam is lured back to his hometown of Defiance, in northern Minnesota, to fulfill his mother's dying wish. But all is not as it seems. Sam breaks into his childhood home during a howling winter storm and discovers something sinister. His suspicions are heightened after a bizarre wolf attack on local livestock. The events lead the special agent to a series of clues that could change everything he knows―or thinks he knows―about the town, his family, and himself.
With the help of alluring reporter Diane Talbott, Sam must unravel the wolf kill and learn what really happened to his father―a man Sam has hated for most of his life. It is a case unlike any he's worked before. His knowledge of frigid winters, wolves, and wilderness will be put to the test, as he tries to solve the case―and stay alive.
About the author: Award-winning author Cary J. Griffith grew up among the woods, fields, and emerald waters of eastern Iowa. His childhood fostered a lifelong love of wild places. He earned a B.A. in English from the University of Iowa and an M.A. in library science from the University of Minnesota. Griffith's book explores the natural world. In nonfiction, he covers the borderlands between civilization and wild places. In fiction, he focuses on the ways some people use flora and fauna to commit crimes, while others with more reverence and understanding of the natural world leverage their knowledge to bring criminals to justice. He lives with his family in a suburb of Minnesota's Twin Cities.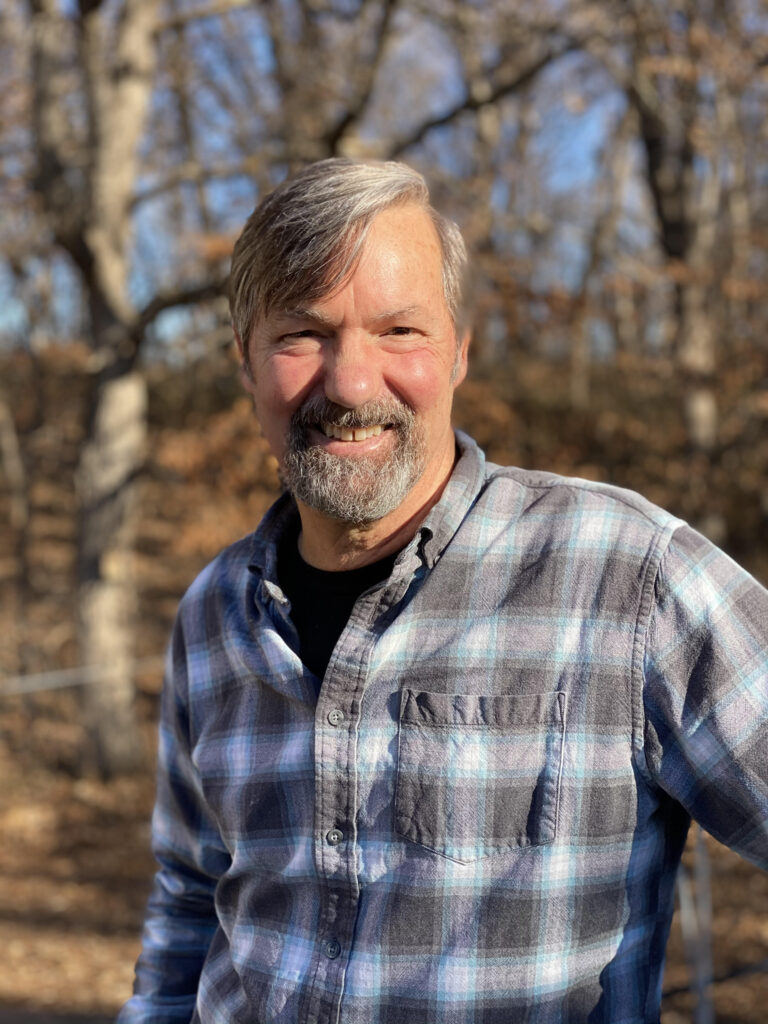 Advance praise for Wolf Kill
"Griffith's prose makes you feel the winter chill…and the twisty plot delivers a chill down your spine. This is a Minnesota mystery with razor-sharp teeth."— Brian Freeman, New York Times Bestselling Author of The Deep, Deep Snow
"Wolf Kill is a terrific read! The writing is so good that you can feel the frigid winds blowing through this dark and masterfully crafted novel, even as the suspense heats up. And the wolves are as magnificent and frightening as you could hope."— David Housewright, Edgar Award-winning author of What Doesn't Kill Us
"In northern Minnesota, winter is full of dangers that can kill: Hard cold, hard men, and hungry wolves. Cary Griffith brings the menace of all three into play in his riveting new thriller. Returning to the childhood home he fled 20 years earlier, Sam Rivers finds himself battling a group of scheming reprobates and struggling against an avalanche of painful memories. Griffith's intimacy with the territory he writes about comes through in every line. I loved this novel and recommend it highly. But I suggest you enjoy it under a warm blanket. Honestly, I've never read a book that evokes the fierce winter landscape of the North Country better than Wolf Kill."— William Kent Krueger, Edgar Award winning author of This Tender Land
"The deep freeze of a Minnesota winter meets the chilling underbelly of a small Iron Range town in Cary Griffith's fantastic Wolf Kill. I loved meeting Sam Rivers, the wolf expert and USFW field agent assigned to protect the nation's wildlife, and can't wait to follow Rivers on his next adventure."—Mindy Mejia, author of Leave no Trace and Strike Me Down
"Up here in the North Country, we have a bounty of fine mystery writers. Krueger, Housewright, Eskins, Freeman, Mejia, Sanford…add to that list Cary Griffith, whose Wolf Kill thrills for its plotting, superb writing, and unforgettable characters, not least the brutal Minnesota winter. Sam Rivers is not only a fine sleuth, but a complicated man with a complicated history and a fair family grudge. Taken together, he's a force, both on the page, and long after you finish reading his story. Good thing there's more of him to go around, and I'll be first in line for the next Sam Rivers novel." —Peter Geye, author of Northernmost
"Cary J. Griffith defines the savage, howling beauty of a Northern Minnesota winter in this taut, compulsively readable mystery. I want more Sam Rivers!" —Wendy Webb, author of The Haunting of Brynn Wilder
"I love books where I go on a great adventure, but I also learn something along the way. Wolf Kill does all this and more—it's the beginning of a series featuring a smart wildlife special agent who takes us into the wilderness and safely out again. A deeply satisfying read."—Mary Logue, author of Claire Watkins mysteries and The Streel
For more updates, sign up for our newsletter now! Please also read the review of the book by Library Journal and the Duluth News Tribune.