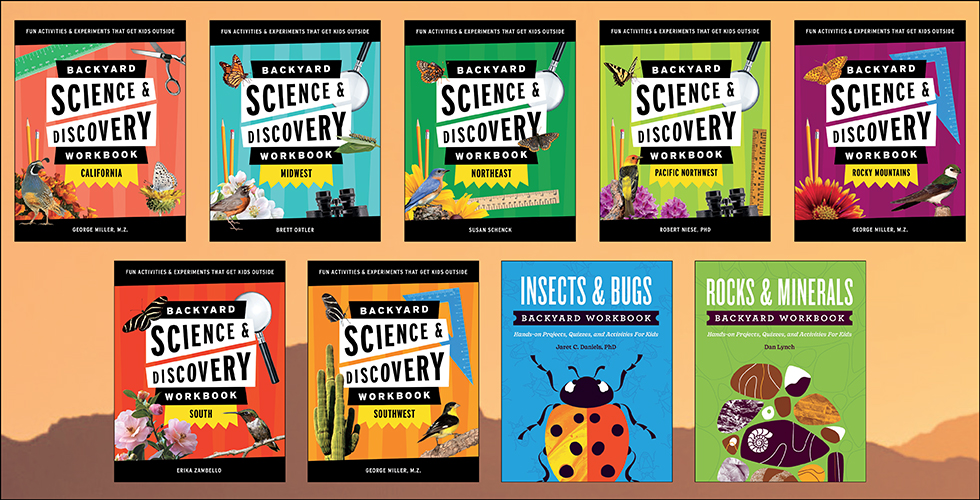 Backyard Science & Discovery Workbook: Northeast
Teaching children to love and protect the great outdoors is what Susan D. Schenck, author of Backyard Science & Discovery Workbook: Northeast, wants to achieve with her book.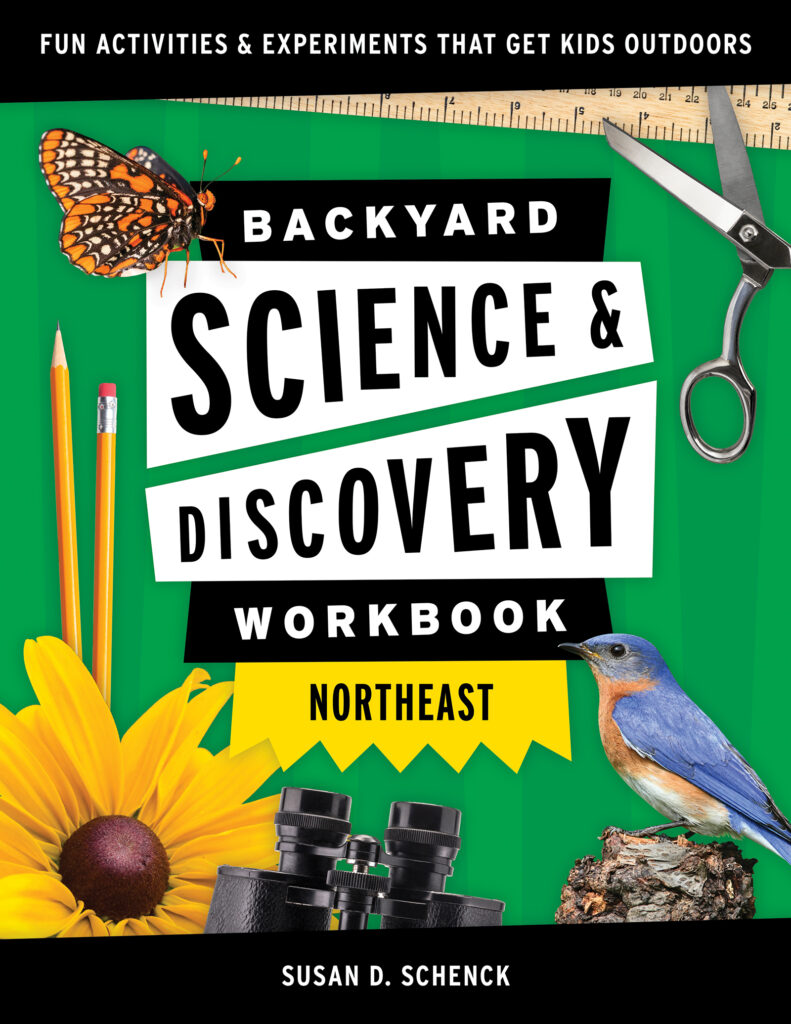 The Northeast is a wonderful, fascinating place. With 11 states and a vast range of habitats, plants, animals, and fungi, it has an amazing amount to observe and discover.
Over the past 10 years, Susan D. Schenck has been lucky enough to explore the US with students and friends—as a teacher, environmental educator, and naturalist.
Her book can be a child's starting point for his or her own outdoor questions and discoveries. There's so much to appreciate and observe, even in a nearby park or backyard! Backyard Science & Discovery Workbook: Northeast hopes to fuel kids' curiosity for the natural world and get them outside observing nature in the Northeast.
Susan loves what she does at work because it's what she does at home. When not working, you can find her hiking, painting in her nature journal, learning about new wildflowers, and volunteering for youth nature organizations.
Backyard Science & Discovery Workbook: Northeast features 23 hands-on science projects, such as raising native caterpillars, making mushroom spore prints, and attracting moths and other insects with an ultraviolet light; more than 20 simple, fun introductions to the region's habitats, birds, seasons, and rocks and minerals; and more than a dozen fun activities to help kids make hypotheses, observe nature, and learn about the world around them.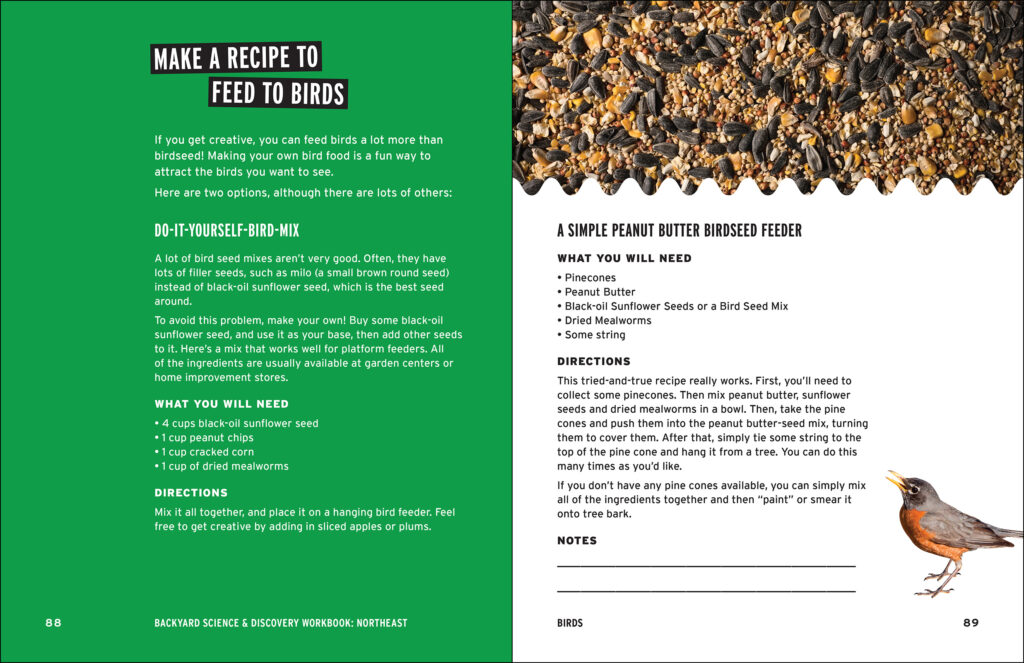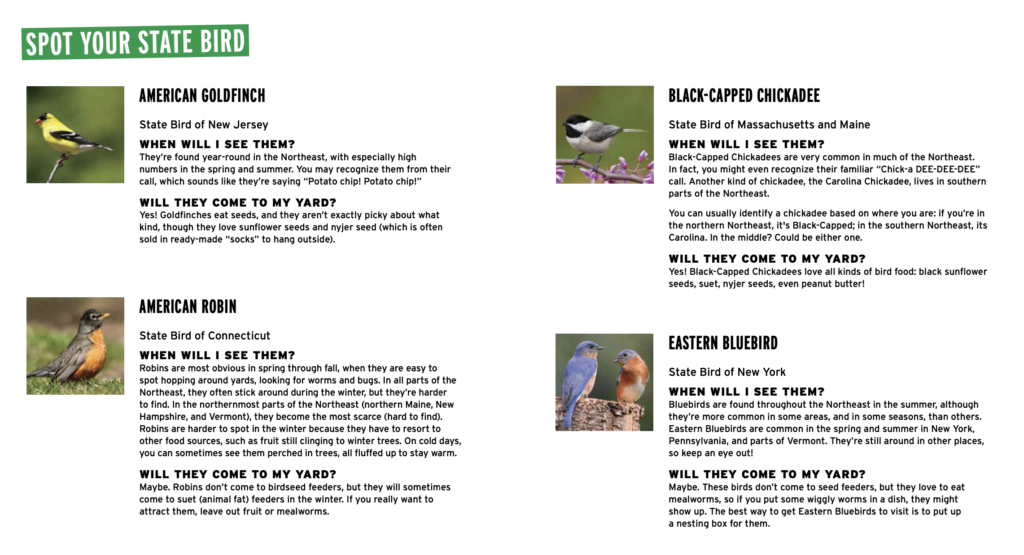 About the author: Susan D. Schenck is a naturalist, educator, and artist. After earning an undergraduate degree in biology, Susan taught at several residential outdoor schools throughout the US. She earned an environmental education teaching certificate while teaching in northern Minnesota. She recently moved to Pennsylvania from Rhode Island, where she taught classes at Casey Farm and co-founded the Ocean State Bird Club's Youth Birding Initiative. Susan loves exploring all the different ecosystems with her students. She and her husband, Matt, call Northwestern Pennsylvania home. She enjoys birding, keeping a nature journal, and is currently training for a century bike ride.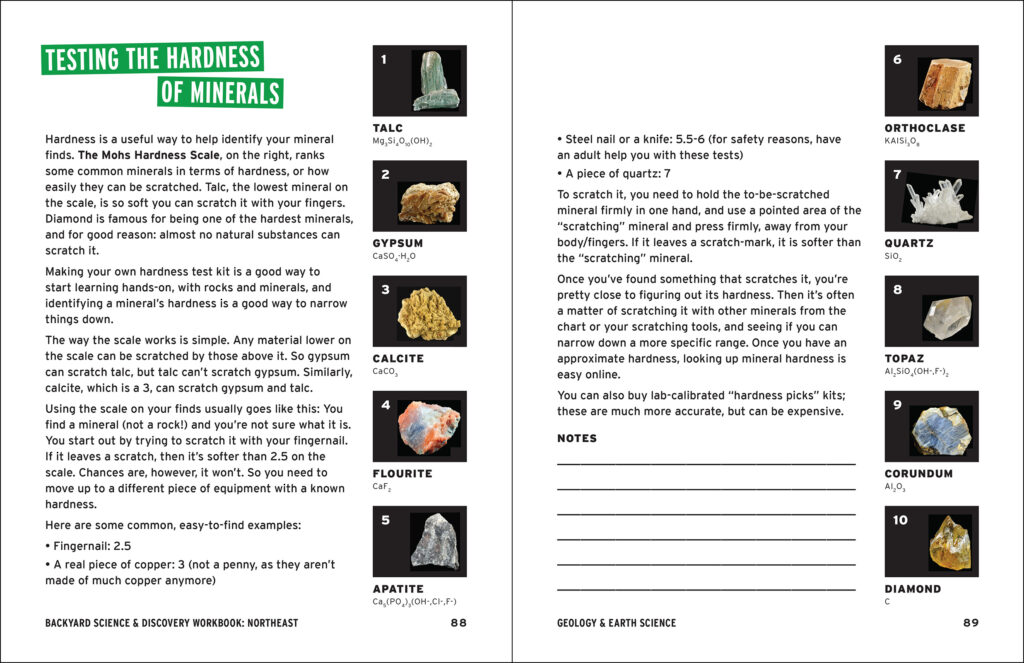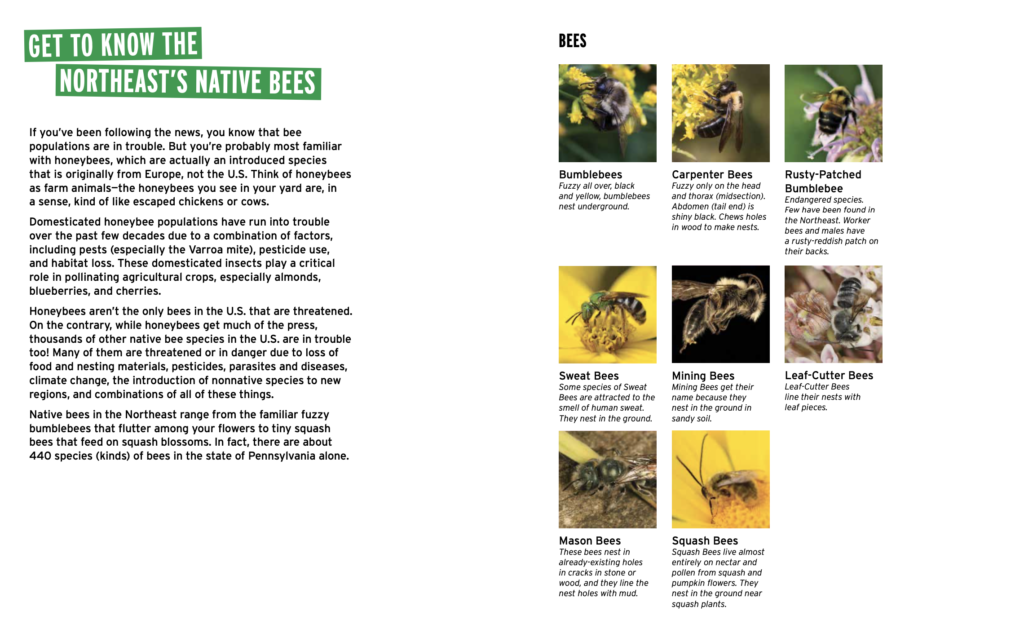 Backyard Science & Discovery Workbook: Northeast is part of seven region-specific workbooks that include California by George Miller, Midwest by Brett Ortler, Pacific Northwest by Robert Niese, Rocky Mountains by George Miller, South by Erika Zambello, and Southwest by George Miller. They are complimented by the Insects & Bugs Backyard Workbook by Jaret C. Daniels, and the he Rock & Minerals Backyard Workbook by Dan R. Lynch.
If you enjoyed this post order your copy of Backyard Science & Discovery Workbook: Northeast, and sign up for our newsletter now!