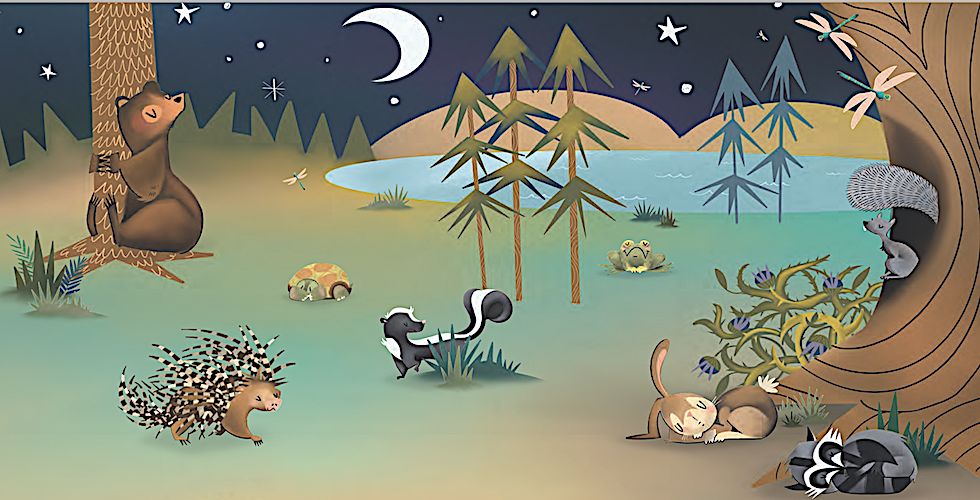 Illustrations of Children's Books Create Magic
Megan Marie Myers, the illustrator of Goodnight Great Outdoors by Lucas Alberg, shares with us how she got into illustrating children's books.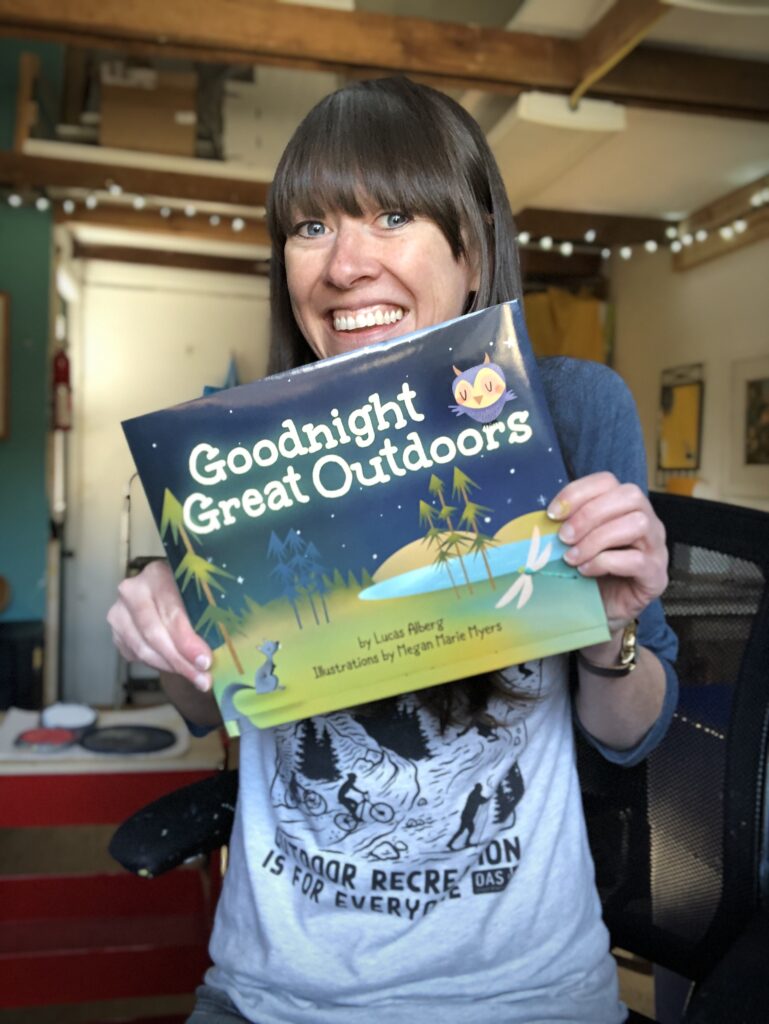 Children's book illustrations absolutely ignited my imagination at a young age, and the spark never went out. 
The exquisite worlds that I discovered in picture books were some of my very first expeditions. The charming characters I met in these worlds were some of my first friends.
As an only child in rural Oregon, it was through the eyes of picture-book characters that I could be brave and go on adventures. They took my hand, led me into the plot twists ahead, but reassured me along the way (just by being there) that things would end up alright. They taught me about facing fears, and they eagerly showed me how to connect to the world around me and to others.
And maybe the best life hack? They taught me that it's not only okay to believe in magic, but you can actually find it everywhere.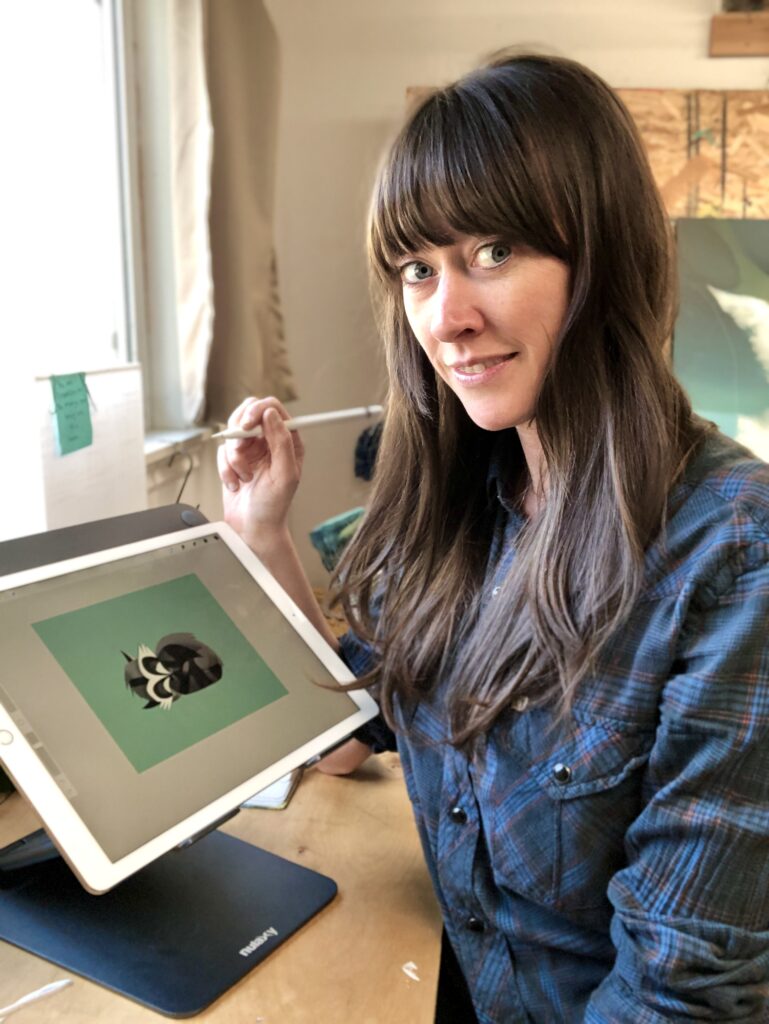 I want to illustrate children's books because they make the world a better place. They can send you into a fit of giggles when you just need a dose of fun. But they also have a singular and tender way of navigating us through lessons, adventures, expressions, and connections to others. What a special thing.
I strive to make beloved work that tickles your memories, your imagination, your relationships with nature, your relationships to people—and to every living thing. I want to make work that draws out your limitless sense of wonder, your resilience, and your yearning to explore. Maybe these are lofty wishes for children's book illustration. But this is the effect they had on me…so I know it's possible.
About Me
With piles of art supplies squirreled away throughout my childhood home, I spent countless hours sketching made-up characters, drawing comic strips, and coloring anything I could get my hands on. After high school, I moved to Washington and received a BA in Fine Art followed by a decade-long career in arts administration in the Seattle metro area.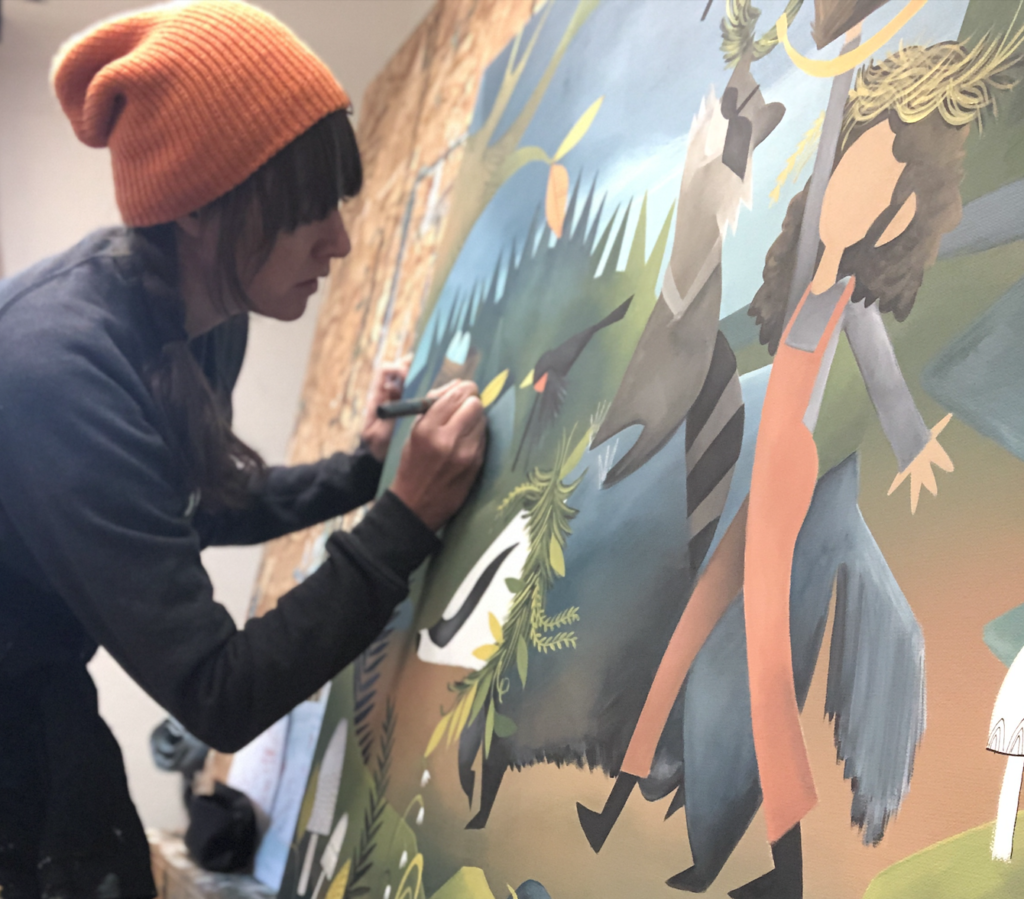 A love of the outdoors was a major catalyst for my move to Bend, Oregon, 5 years ago with my partner, Matt. When I'm not making work, we are out exploring trails and running in the Oregon outback with our border collie, Smokey. I feel strongly that my passion for trail running has gone hand-in-hand with the development of my style. Contemplating nature so regularly and observing it so lovingly and carefully fills my creative tank to the brim. When these experiences flow into my work, my painted environments have been seen and recalled through the eyes of someone who cares deeply.  I believe that running and being in the outdoors has shaped me into an artist who can truly honor nature in my work and encourage the protection of it.
The practice of running has also mirrored the practice of making work in a valuable way for me. They have each taught me the skills of diligence, patience, and training. The crossover can be remarkable for continued growth and limitless inspiration.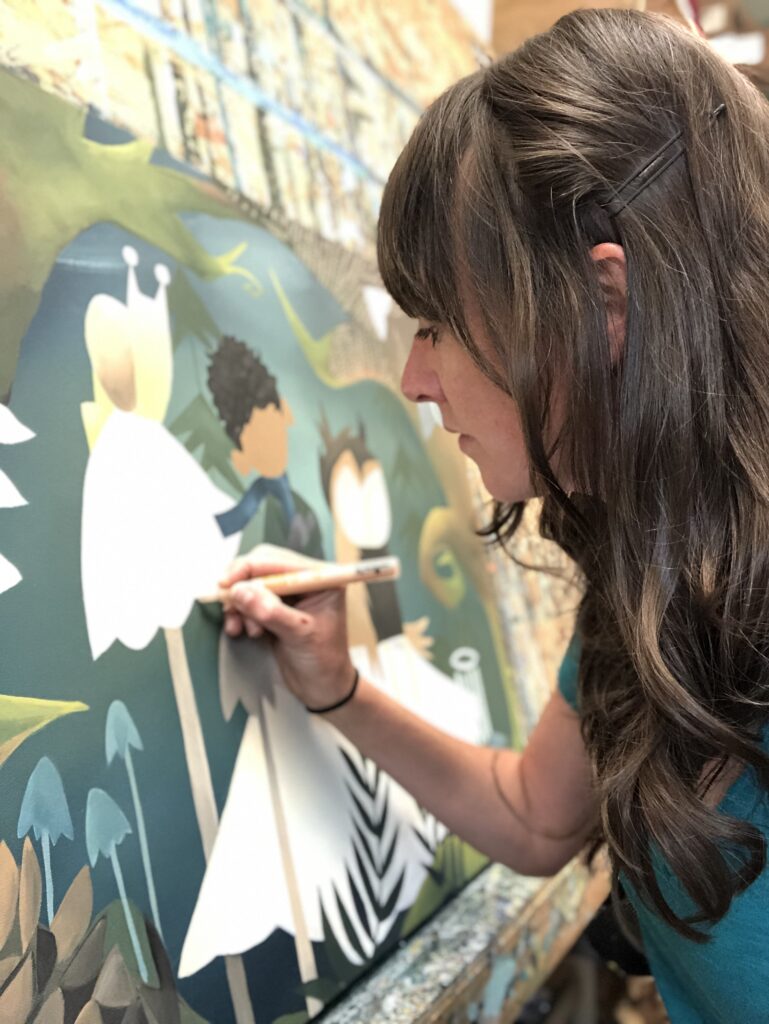 Bend has been an amazing place to steadily grow my art and illustration business. I've shown work in dozens of Pacific Northwest businesses and markets and have also been thrilled to partner with a variety of clients on illustration and licensing opportunities. You can find my line of greeting cards, museum-quality fine art prints, calendars, stickers, and other paper goods in Pacific Northwest shops and online.
My favorite projects are inspired by the outdoors and the connection we have to our natural surroundings and to each other. I aim to craft illustrations that are sincere and timeless. I enjoy exploring themes of companionship, protection, wilderness, and the greatest adventure of all, love. Because of this sensibility, my illustration work has found a special home with kids and kids-at-heart alike—within my local community and the outdoors industry. 
Process
I spent many years working in traditional media, primarily acrylic paint. In the last few years, I've also enthusiastically embraced digital tools, specifically Procreate, and use the iPad for much of my illustration work. I commonly introduce many of my painting and drawing techniques from years of practice into my digital work to give the illustration backgrounds a rich, painterly quality. I also love the personality and playfulness of hand-drawn line-work and enjoy experimenting with dreamy color schemes to add whimsy and moodiness to create dream worlds that feel simultaneously real and imagined.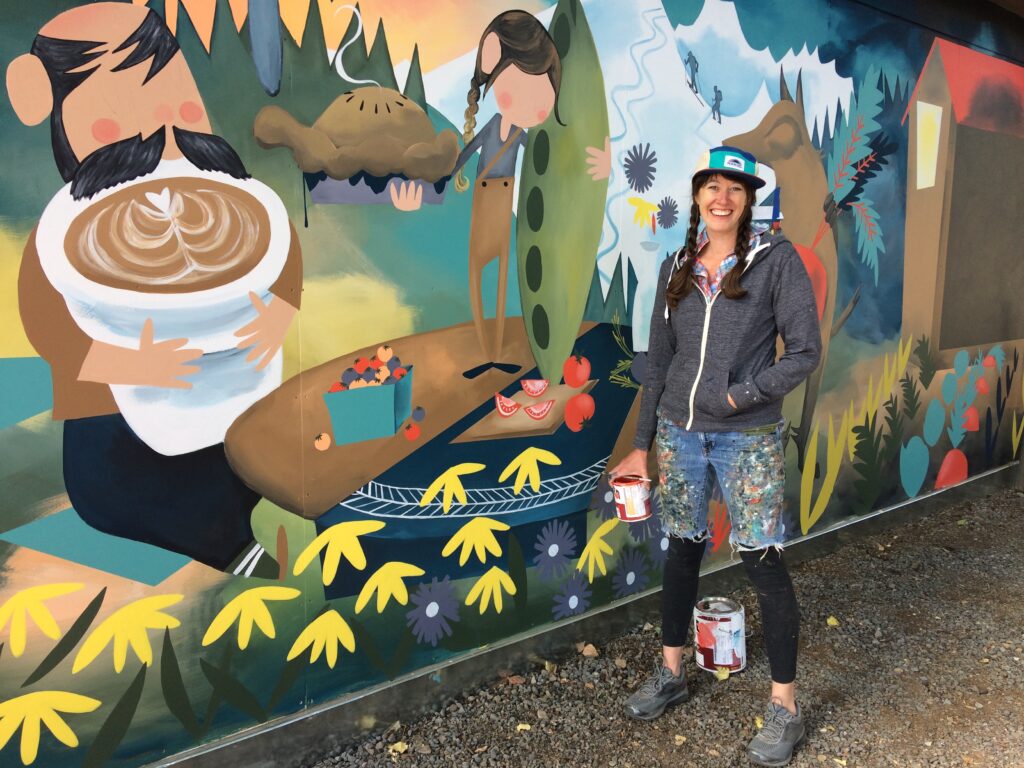 Megan Marie Myers is a painter and illustrator. In addition to illustration work, Megan paints original artwork and designs her own line of greeting cards, museum-quality fine art prints, calendars, and other paper goods as Megan Marie Myers Art, based in Bend, Oregon.
Order your copy of Goodnight Great Outdoors here. For more about our children's, wildlife, and nature titles, sign up for our newsletter here!