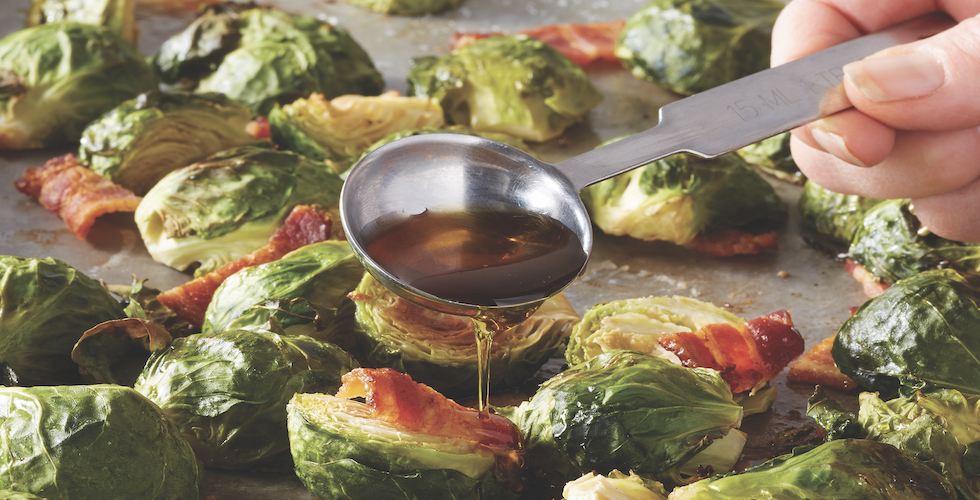 A Thanksgiving Menu that Won't Disappoint
Posted on
November 18, 2020
Corrine Kozlak, author of Maple Syrup: 40 Tried & True Recipes, celebrated Thanksgiving early this year. Here is the menu: Maple-Basted Stuffed Turkey Roll, Mashed Sweet Potatoes, Maple Bacon Brussels Sprouts, Company's Coming Salad, and Maple Pecan Pie for dessert.
This year, instead of buying a bone-in turkey for her Thanksgiving feast, Corrine bought two frozen boneless turkey breasts and decided to make the stuffing from a box, adding fresh spinach.
Maple-Basted Stuffed Turkey Roll
HOW TO:
Thaw 2 turkey breasts in refrigerator for two days. Flatten (pound) turkey breasts until evenly thin, and generously season meat with salt and pepper. Spread on a single layer of fresh spinach, and top that with cooled stuffing, prepared according to package directions.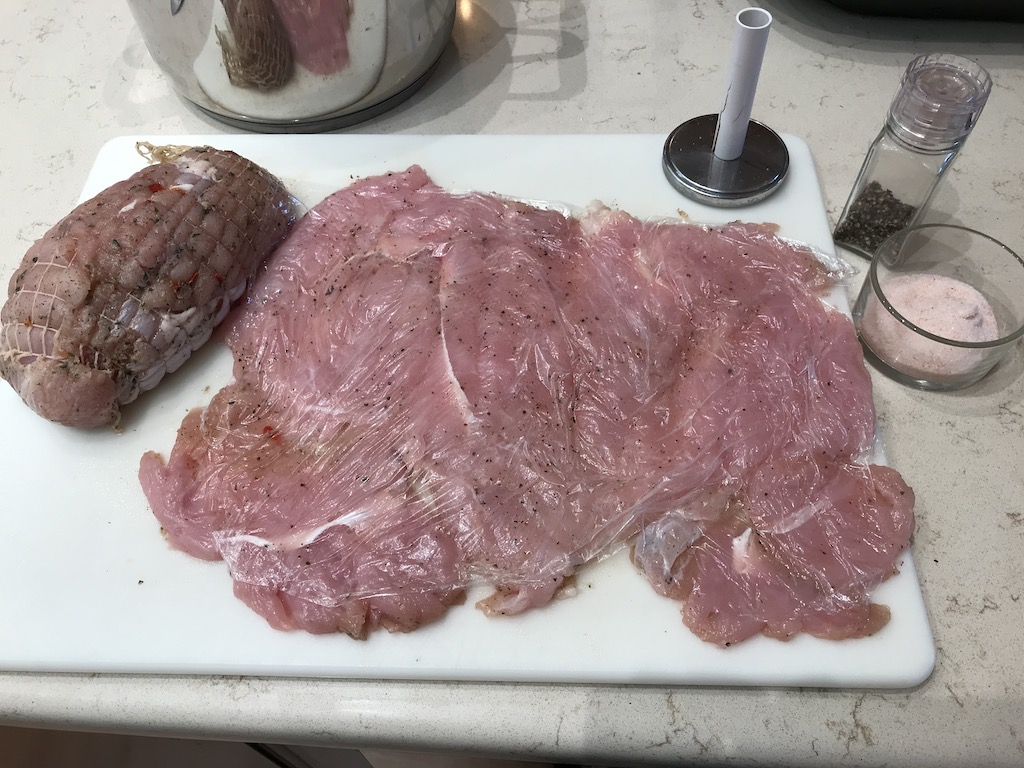 Roll meat, jelly-roll style, and tie every 2 inches with cooking string. Next, wrap in plastic wrap and refrigerate.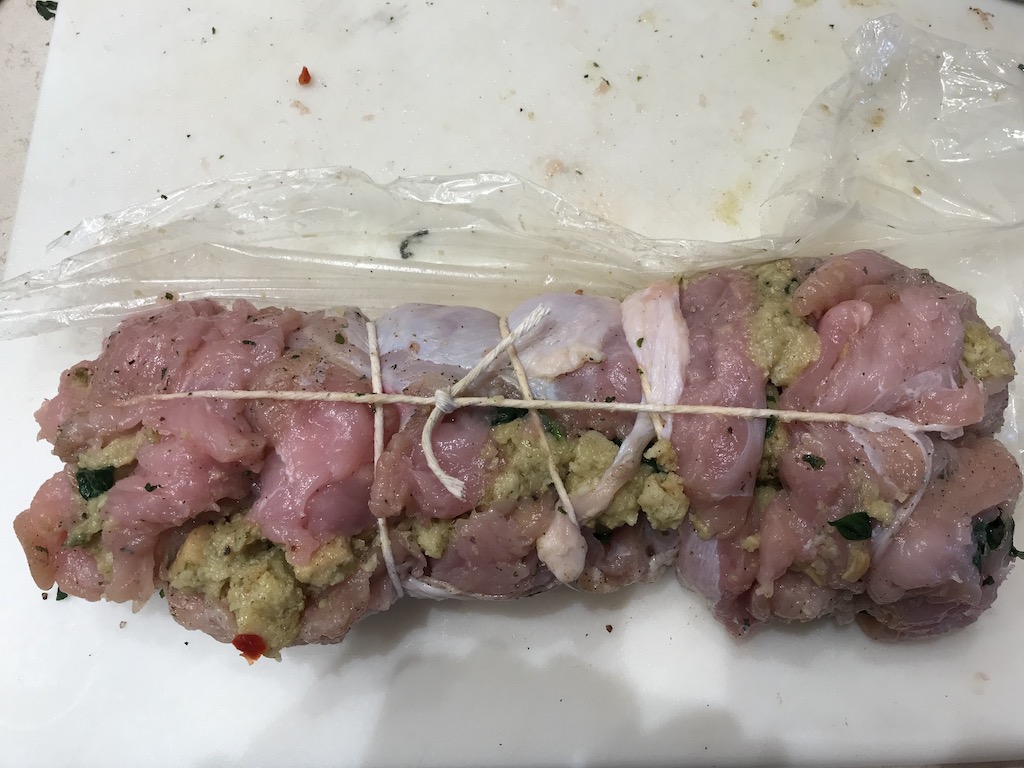 Heat grill to 350º. Grill turkey rolls on grates until browned and slightly cooked on the outside. In an aluminum foil pan, place 1 cup apple juice, ½ an apple (cut in half), ½ onion (peeled and quartered), 1 stalk celery (halved), 1 sprig fresh rosemary, and 1 sprig fresh thyme. Next, melt ½ cup butter with ½ cup maple syrup in a small saucepan over low heat. Baste turkey rolls with butter-syrup mixture.
Roast turkey rolls using the gas grill like an oven, until the internal temperature reaches 170º (about 1 hour). Let the turkey rolls rest for 10 minutes. Meanwhile, use pan juices to make a gravy. Slice and serve.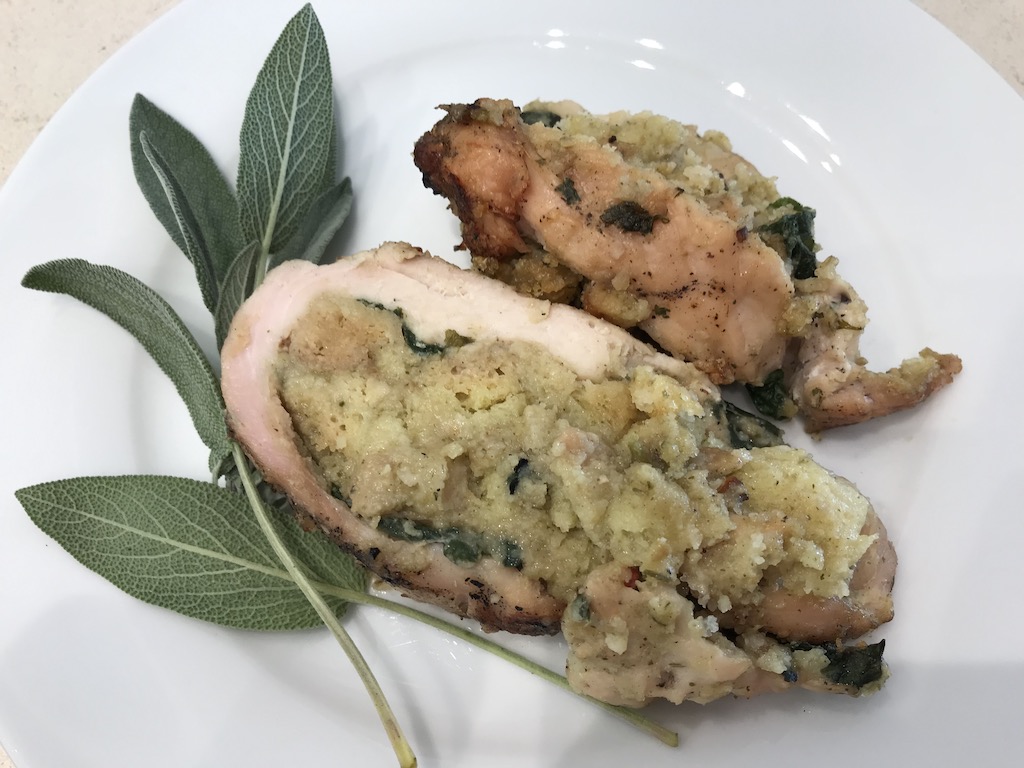 Best Mashed Sweet Potatoes
These have no marshmallows! This recipe is naturally sweet and delicious.
INGREDIENTS:
4–6 large sweet potatoes
8 sprigs thyme, divided
6 tablespoons butter
1⁄4 cup maple syrup
Salt and freshly ground black pepper
HOW TO:
Preheat oven to 300º.
On a large sheet of heavy-duty aluminum foil, place 2 to 3 potatoes and 3 sprigs thyme. Fold foil around potatoes and seal tightly. Repeat with remaining 2 to 3 potatoes and 3 sprigs thyme. Place pouches on a baking pan, and roast 2 hours. Remove from oven; cool.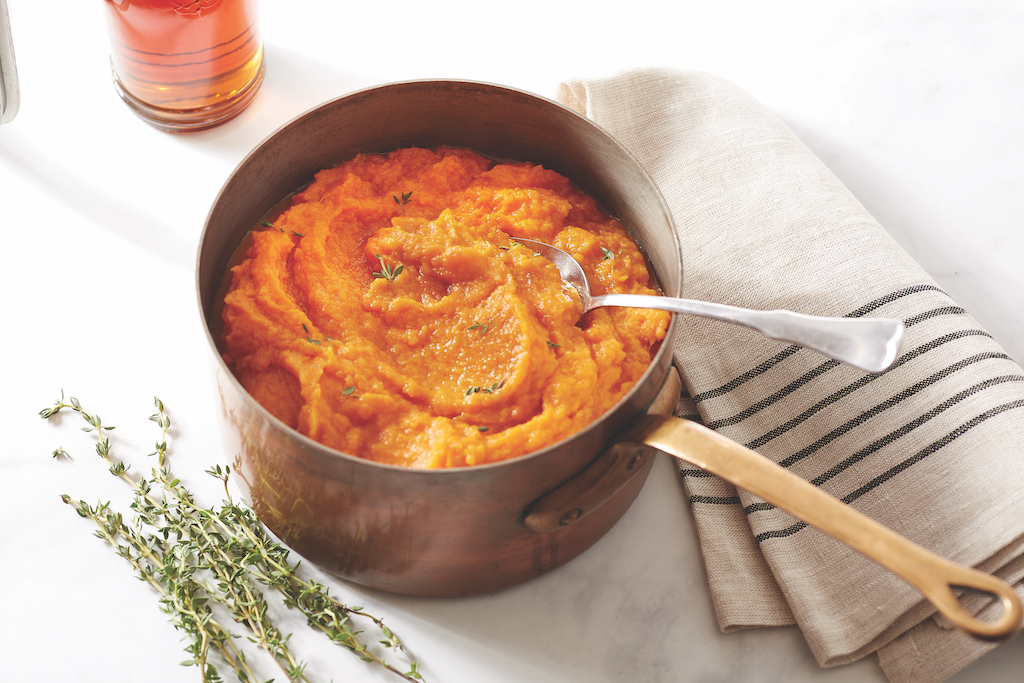 Meanwhile, melt butter in a small saucepan over medium-low heat until slightly browned. In the bowl of a stand-up electric mixer fitted with a whisk, add butter, maple syrup, and thyme leaves from remaining 2 sprigs.
Peel sweet potatoes. Discard peelings and add potatoes to bowl of stand-up mixer; beat until mixture is smooth and fluffy. Season to taste with salt and pepper.
Maple Bacon Brussels Sprouts Recipe
INGREDIENTS:
1-11⁄4 pounds Brussels sprouts, stemmed and cut in half lengthwise or sliced thin
4 slices bacon, cut into 1⁄2-inch pieces
2 tablespoons olive oil
2 tablespoons maple syrup
Salt and pepper, to taste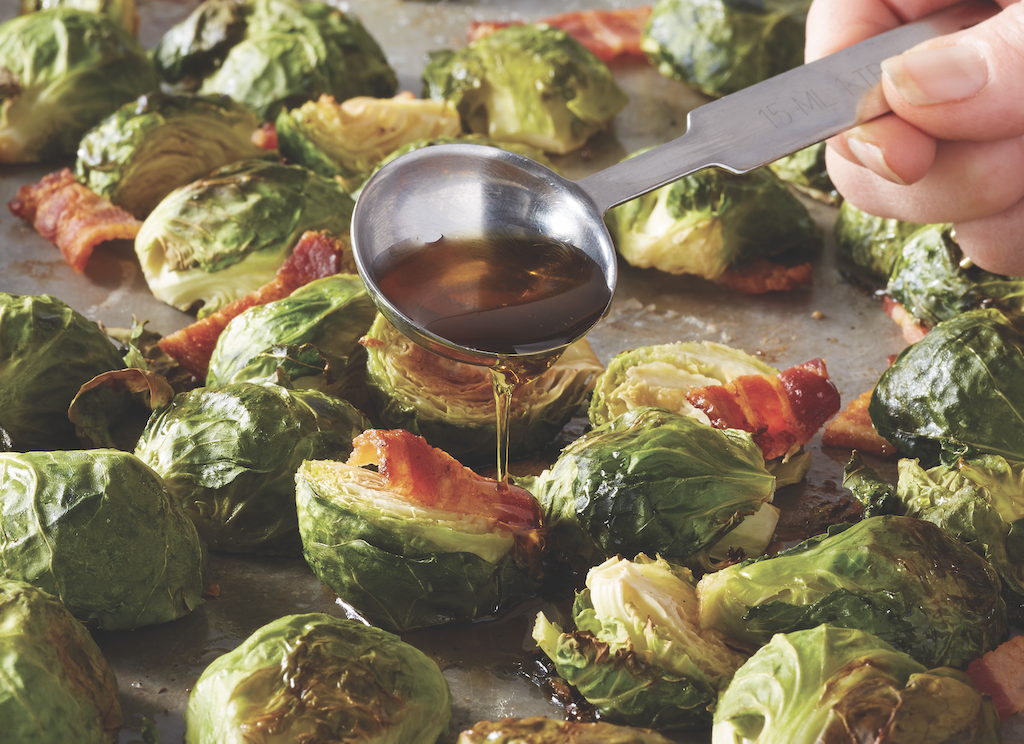 HOW TO:
Preheat oven to 400º.
Place Brussels sprouts in a shallow roasting pan; top evenly with bacon pieces. Drizzle with olive oil and maple syrup, and stir to coat. Sprinkle with salt and pepper. Roast 20 minutes or until sprouts are cooked and caramelized, stirring after 10 minutes.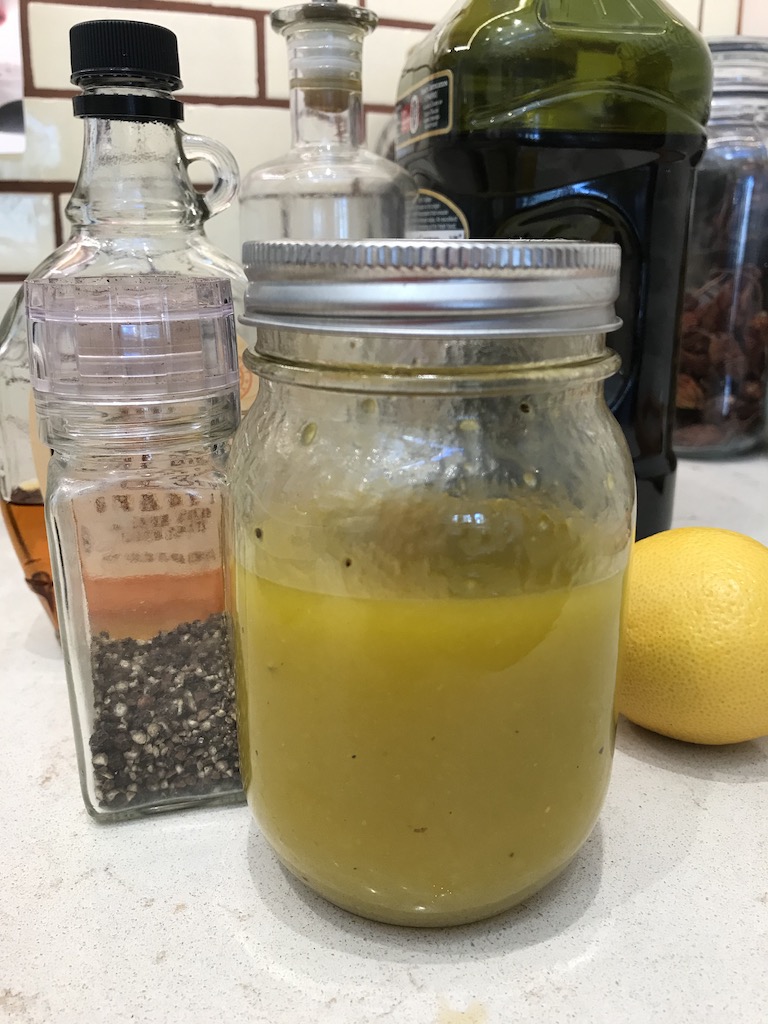 Company's Coming Salad
This is perfect for a Thanksgiving meal. Remember not to toss with the dressing until right before serving.
INGREDIENTS:
DRESSING
1⁄4 cup maple syrup
2 tablespoons lemon juice
1 tablespoon Dijon mustard
1 cup extra virgin olive oil
1⁄4 teaspoon salt
1⁄8 teaspoon freshly ground black pepper
SALAD
16 cups mixed greens
TOPPINGS
1 large pear, thinly sliced; 1 cup sweetened dried cranberries; 1 cup Maple-Glazed Nuts; 1 (4-ounce) package goat cheese, crumbled
HOW TO:
To make dressing, process maple syrup, lemon juice, and mustard in the bowl of a food processor with a metal blade until combined. With machine running, slowly add olive oil, and process until emulsified. Season with salt and pepper; process and taste, adding more, if necessary.
To make salad, toss mixed greens with desired toppings in a large bowl; serve with dressing.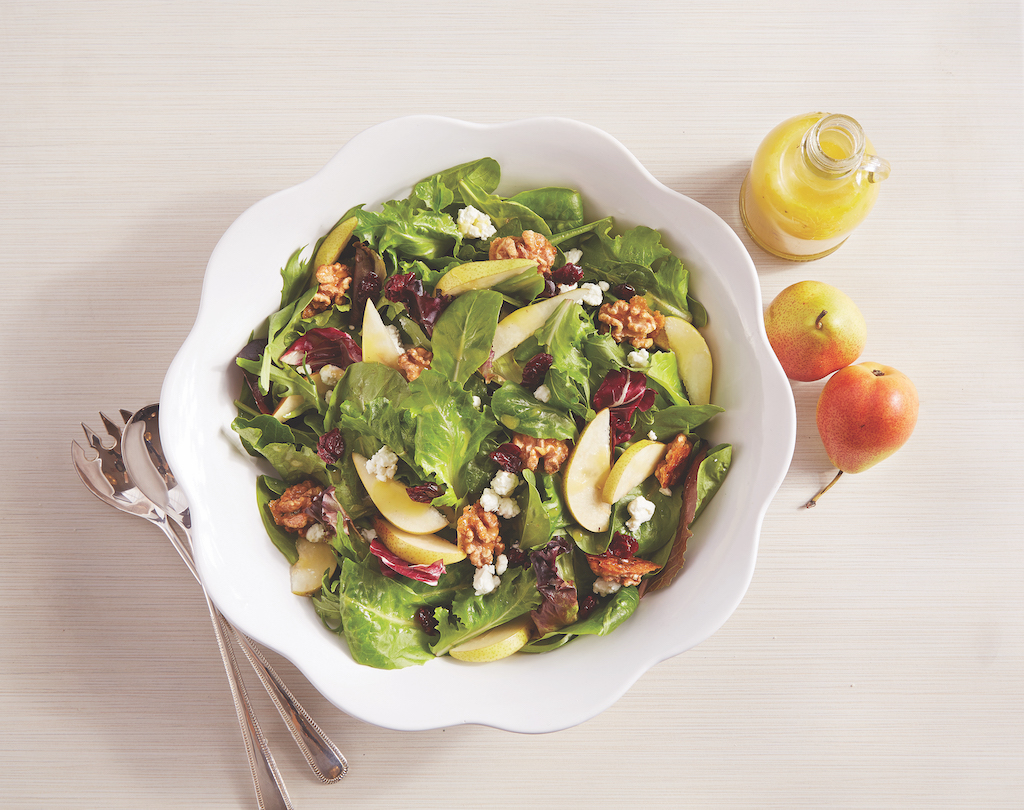 Maple Pecan Pie
Serve with a fun squirt of whipped cream to finish the meal off sweetly.
INGREDIENTS:
1 purchased refrigerated piecrust
1⁄3 cup butter
1⁄2 cup sugar
1⁄2 teaspoon salt
3 eggs
1 cup maple syrup
1 teaspoon vanilla extract
12⁄3 cups whole pecans
Sweetened whipped cream (purchased or freshly whipped)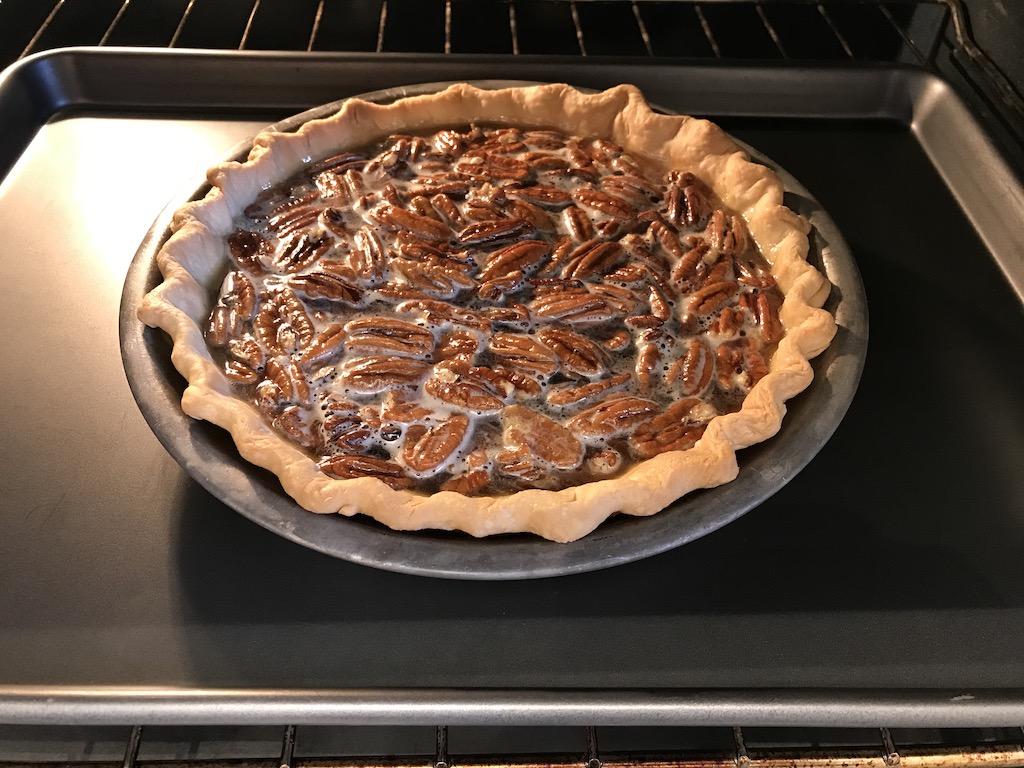 HOW TO:
Preheat oven and bake piecrust according to package directions until lightly browned. Reduce oven temperature to 250º.
Melt butter in a medium-size glass or metal bowl over a saucepan of simmering water. Remove bowl from heat. Stir in sugar and salt until moistened. Add eggs, one at a time, whisking to combine. Whisk in syrup and vanilla until mixture is smooth. Return bowl to heat, stirring until a candy thermometer registers 130º. Remove from heat and stir in pecans. Pour mixture into prepared crust. Bake 1 hour or until filling sets. Serve with whipped cream.
Adventure Publications joins Corrine Kozlak in wishing you and your loved ones a happy, healthy, and safe Thanksgiving!
If you enjoyed this Thanksgiving menu, sign up for our newsletter now!