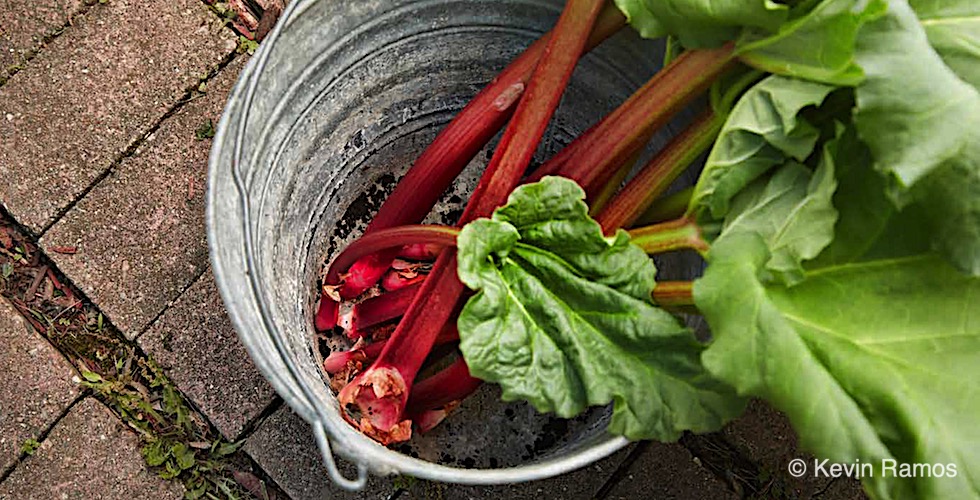 How and When to Divide a Rhubarb Plant
In the light of sharing and perhaps the revitalization of Victory Gardens, Corrine Kozlak, author of our Rhubarb cookbook, shares the best way to divide a rhubarb plant. Eating rhubarb will be sure to spark memories of a more pleasant time, much like rhubarb helped in the days after WWII.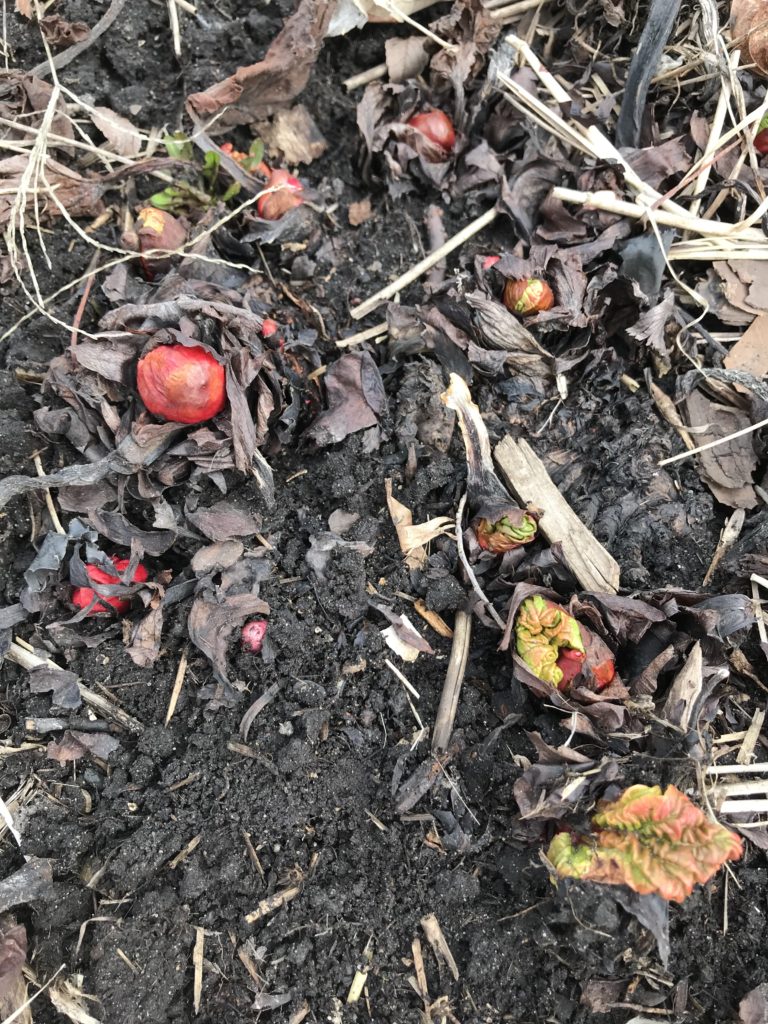 We at Adventure Publications hope all our readers and their loved ones remain healthy and safe. Without intending to trivialize the current crisis, we will continue to post positive stories in hopes of bringing some joy into your home as a welcome distraction during these trying times.
Dividing a plant requires an older established plant that is at least 5 years old. Rhubarb is a perennial, and once established it requires little care and faithfully returns from the cold of winter. 
Why divide it? It brings new life to the plant when you split the root that is old and tough. After you see the new buds just coming up, dig the whole root ball up, including the roots. Divide the root ball with a sharp spade or garden knife. Make sure you have at least one bud and up to 2 or 3 buds in each section. Do not let the newly divided rhubarb plant dry out.  
It is important to prepare the soil for the new cuttings. Pick a spot that gets full sun; in warmer regions, plant it where it will get some protection from the afternoon sun, in an area that drains well. Plan to set the plants 2-3 feet apart. If this plant gets to growing, it will need the space.
Because it is a perennial, and it does not like to be moved, and potentially will last for years….dig a hole 18 inches deep and wide, then fill it partially with a 50:50 mixture of compost or aged manure and some good garden soil. Add a 12.12.12 fertilizer as well. Plant the cuttings so the buds are just below the soil. Tamp down well, water it in, and cover with straw.
The following spring, fertilize it with manure (purchase bagged at a garden center) by spreading it around the base of the plant but not on the new buds; then add more straw. You need to be patient and not harvest any stalks that first year and just 2-3 the second year. If you are patient and your new plant is happy in its new home, you will have many years of pulling, not cutting, of the beautiful red stalks for all your rhubarb recipes.     
About the author: Corrine Kozlak started her own business as a food stylist more than 20 years ago, and it still feels like an honor every time she sees her work in print. This cookbook is the culmination of what she has learned about testing, creating, and adapting recipes, as well as styling food.
Corrine currently lives in Evanston, Illinois, with her husband of 40 years and their beloved dog, Boone. Their two grown kids and daughter-in-law are only a text, phone call, drive to downtown Chicago, or flight to Washington, D.C., away.
If you enjoyed this post, sign up for our newsletter now! You may also enjoy Corrine's Rhubarb: 50 Tried & True Recipes cookbook and her recipe for a rhubarb cheesecake.