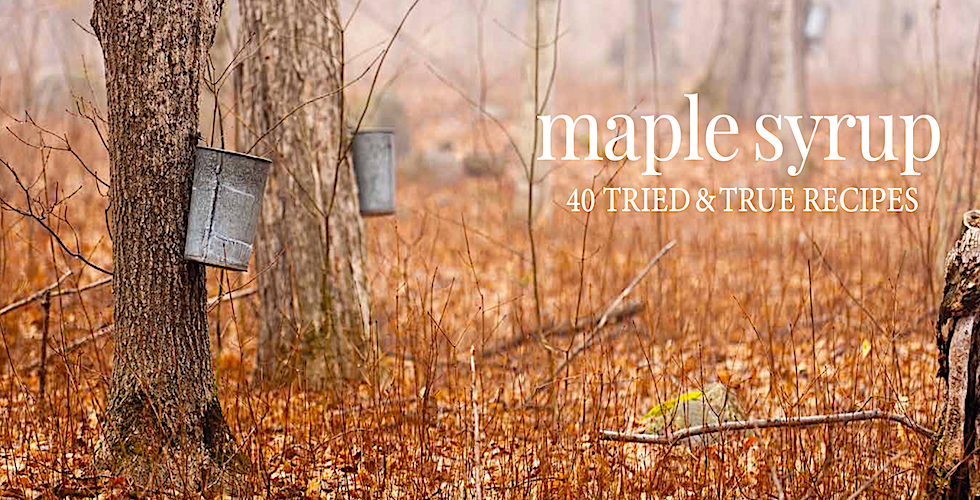 Happy National Maple Syrup Day
Posted on
December 17, 2019
Carrot cake is Corinne Kozlak's favorite and the only type of cake she craves. Today, in honor of National Maple Syrup Day, the author of Maple Syrup: 40 Tried & True Recipes, shares with us her recipe.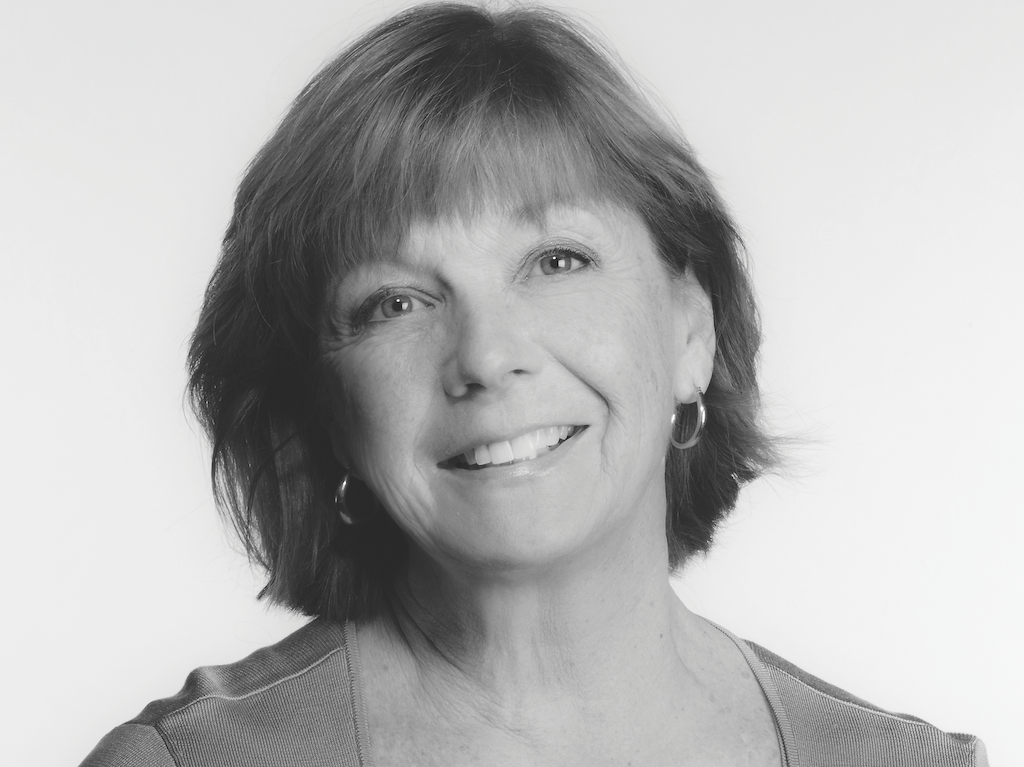 INGREDIENTS FOR THE CAKE
21⁄2 cups all-purpose flour 
1 teaspoon baking soda
1 teaspoon cinnamon
1⁄2 teaspoon salt 
1⁄2 cup coconut oil
3⁄4 cup maple syrup
1 teaspoon vanilla or maple extract 
3 eggs 
1 cup finely grated carrots 
1 cup crushed pineapple, drained
1 cup shredded coconut 
1 cup chopped walnuts 
INGREDIENTS FOR THE FROSTING
2 (8-ounce) packages cream cheese, softened and at room temperature
1⁄2 cup butter, softened and at room temperature
1⁄4 cup maple syrup
2 cups powdered sugar (sifted)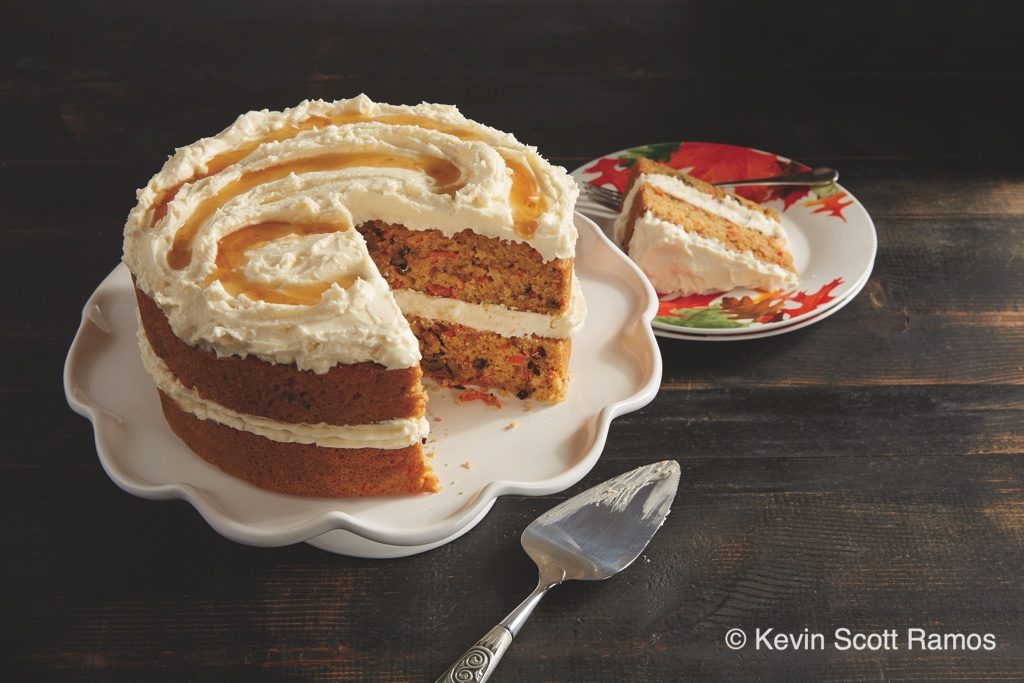 HOW TO
Preheat oven to 350°. Lightly grease 2 (8- or 9-inch) round cake pans with nonstick baking spray. Line with a parchment paper round. 
To make cake, whisk together flour, baking soda, cinnamon, and salt in a large bowl. In the bowl of a stand-up electric mixer, combine oil, 3⁄4 cup maple syrup, and extract; add eggs, one at a time. Add flour mixture and stir until blended. Stir in carrots, pineapple, coconut, and nuts by hand.
Divide batter between prepared pans. Bake 40 minutes or until a toothpick inserted in center comes out clean. Cool cakes completely before frosting.
To make frosting, combine cream cheese and butter in the bowl of a stand-up electric mixer. Whisk in 1⁄4 cup maple syrup and powdered sugar until frosting is fluffy. Refrigerate 10 to 20 minutes. Frost cake before serving.
Ingredients are for 1 (2-layer) cake.
If you enjoyed this post, sign up for our newsletter now! You may also enjoy Corrine's Rhubarb: 50 Tried & True Recipes cookbook and her recipe for a rhubarb cheesecake.
Happy National Maple Syrup Day and Bon Appétit!