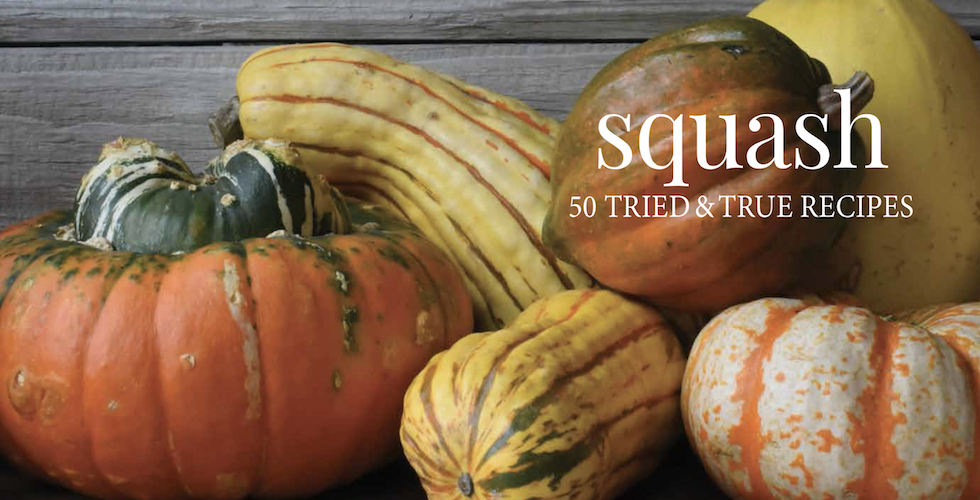 Spaghetti Squash: A Healthy Alternative to Pasta
Julia Rutland, author of Squash: 50 Tried & True Recipes, proposes a simple spaghetti squash recipe you will love.
Simple Spaghetti Squash with Bacon, Butter, and Parmesan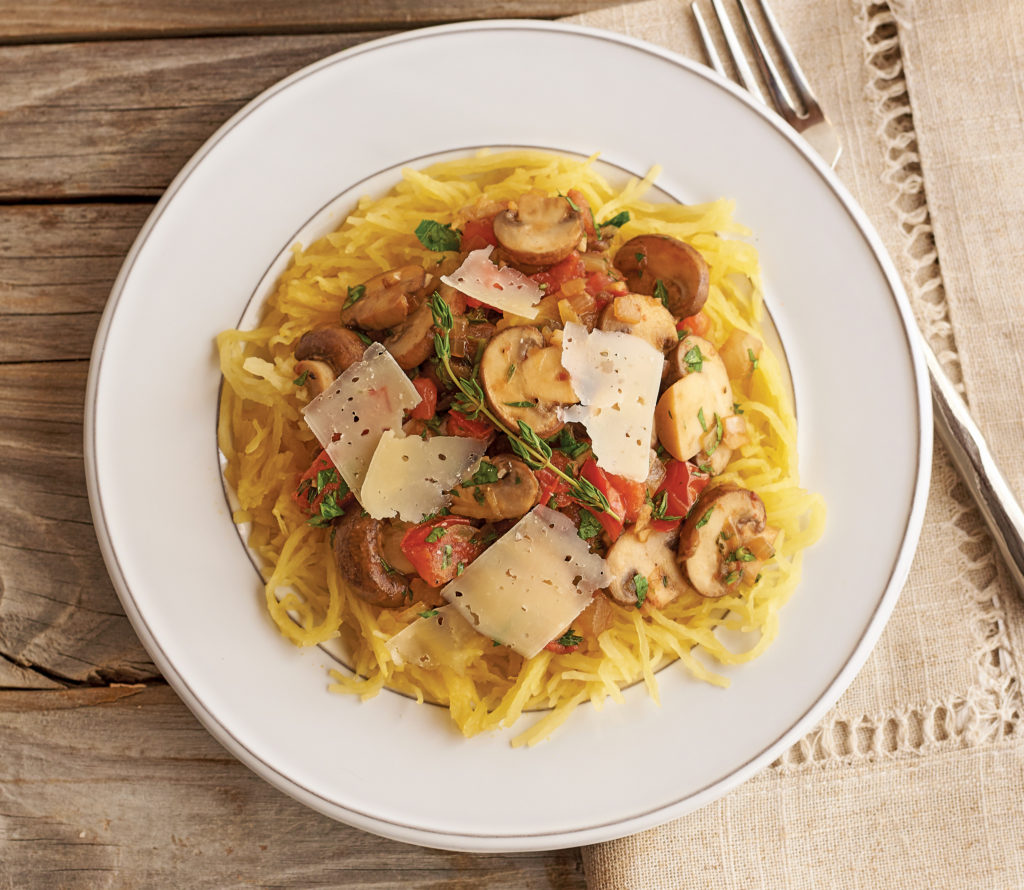 INGREDIENTS
1 large spaghetti squash
6 slices bacon
6 tablespoons butter, cut into small pieces
3⁄4 teaspoon salt
1⁄4 teaspoon freshly ground black pepper
1⁄2 to 3⁄4 cup grated or shredded Parmesan cheese
2 tablespoons chopped fresh basil or other fresh herb
Makes 4 side-dish or 2 entrée servings
Preheat oven to 400°. Line a baking dish with aluminum foil.
Split squash in half; scoop out and discard seeds. Place squash, cut side down, on prepared baking dish; bake 35 to 40 minutes or until squash is tender when pierced with a knife. Rest until cool enough to handle.
Meanwhile, cook bacon in a skillet over medium heat until crispy. Remove and drain on paper towels; crumble and set aside.
Scrape flesh of squash into a bowl with a fork to create long, spaghetti-like strands. Add butter, salt, and pepper, tossing until butter melts and coats squash. Stir in Parmesan cheese, basil, and reserved bacon.

Bacon makes everything better, and this simple spaghetti squash side dish is no exception. If you prefer a vegetarian option, skip the bacon and sprinkle with a bit of smoked paprika for a rich aroma
Interesting Facts About Squash
Squash, members of the gourd family, are native to the Americas and have been an important food source for millennia. Originally, they were likely hollowed out to be used as cups, bottles, or floats for fishing nets. Eventually, squashes were cultivated to serve as a tasty and nutritious food source.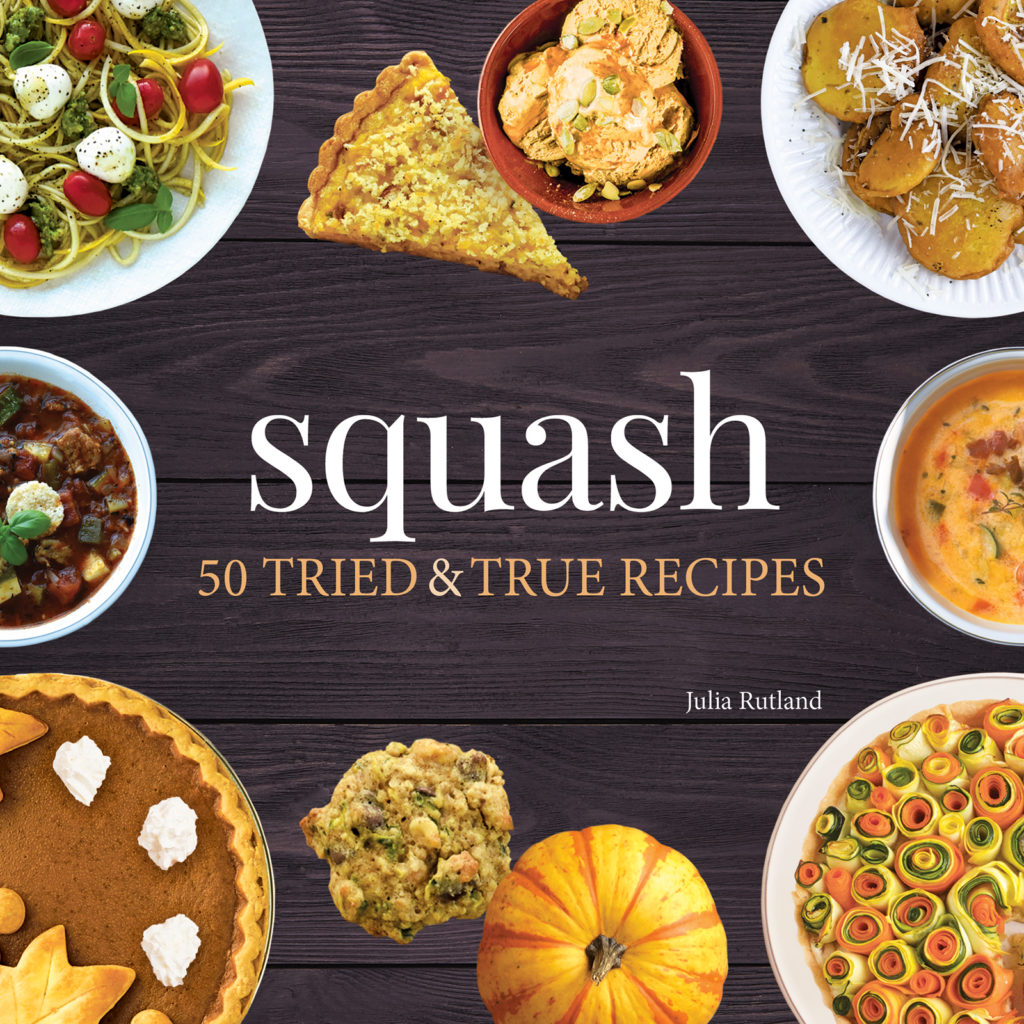 Various Native American groups included squash in companion plantings with maize (corn) and beans. Known as "the three sisters," these three crops were planted close together in flat-topped mounds to benefit each other. The tall maize plants would give beans a structure they could climb. Beans would fix nitrogen in the soil, providing a natural fertilizer; some groups also added fish carcasses to further enrich the soil. Large squash leaves would spread along the ground, blocking the sun to inhibit weeds, while maintaining moisture in the soil.
If you enjoyed this recipe, check out Julia Rutland's cookbook Squash: 50 Tried & True Recipes. For more amazing recipes, special deals, and news, sign up for our newsletter now!