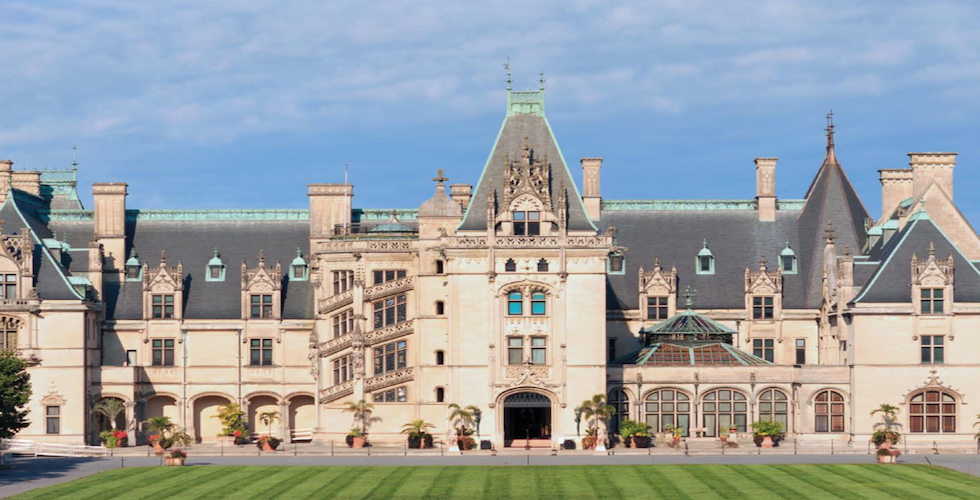 The Biltmore Estate Deserves More than a Quick Stop
Posted on
September 13, 2019
Don't fall victim to a misconception about Biltmore Estate. Some people think they can fit a visit to George Vanderbilt's castle into a day trip to Asheville, but Biltmore is a day trip in itself. You'll wind up disappointed if you think you can pop in and out in 2–3 hours. Ideally, plan to extend the trip over two days so you can fully enjoy what the estate has to offer. Check out the website of the estate before heading out—Biltmore offers discounts on tickets purchased online seven days before a visit. There's also a discount for next-day admission and for kids ages 10–16; plus kids age 9 and under are admitted free.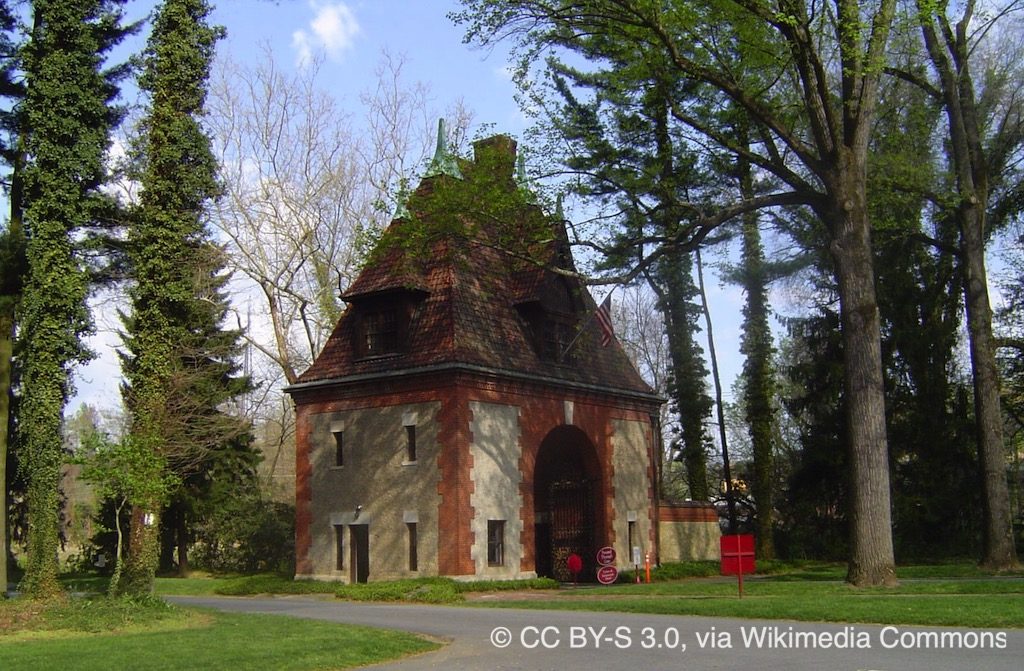 The Biltmore Estate
During a stay at the original Battery Park Hotel in downtown Asheville in the late 1800s, George Washington Vanderbilt gazed out at the stunning Blue Ridge Mountains of Western North Carolina and knew he had found the location for a fabulous mansion. He quickly scooped up 125,000 acres and hired some of the world's top artisans to make his elaborate dream a reality. It took workers six years to construct the 250-room palace, which remains America's largest privately owned home. Vanderbilt opened the doors to family and friends on December 24, 1895—they oohed and aahed at his lavish decor, as well as rare amenities for the time: electricity, central heating, and running water. George and his wife, Edith, raised their only child, Cornelia, in the opulent house, filled with 16th-century tapestries and priceless treasures from around the globe. After George died in 1914 at the age of 51, Edith sold 87,000 acres of the estate to the federal government for the formation of the Pisgah National Forest. Cornelia inherited the house and married the Honorable John Francis Amherst Cecil (pronounced Sess-ul) on April 29, 1924. In 1930 the Cecils decided to open the house for public tours as a way to help the local economy by increasing tourism during the Great Depression. They had two sons: William A . V . Cecil and George Cecil. William's children, Bill Cecil and Dini Cecil Pickering, are at the helm of this thriving family business today.
The House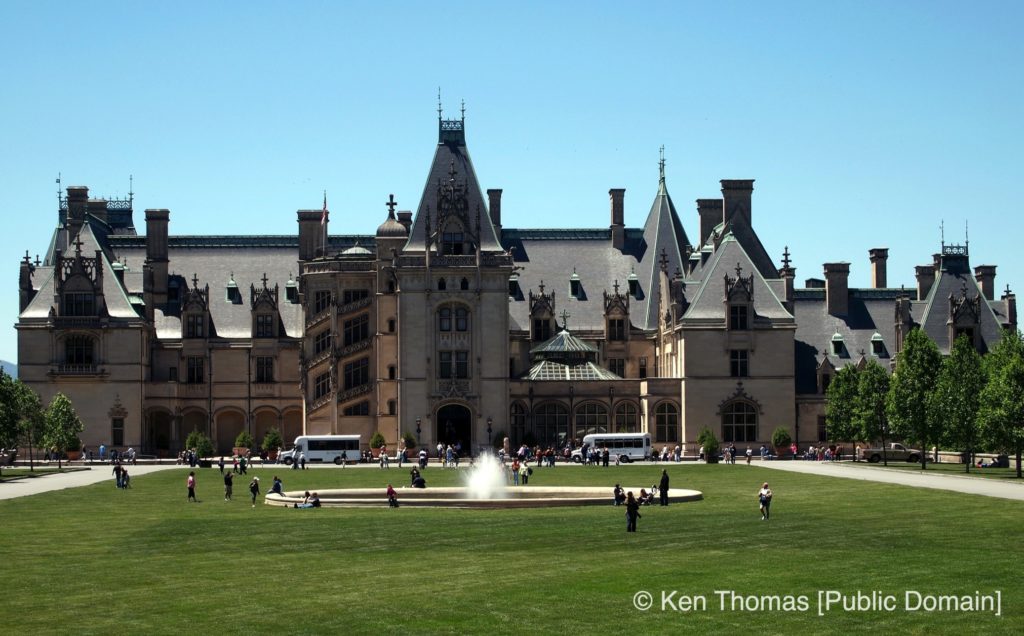 Famed architect Richard Morris Hunt designed the 175,000-square-foot, 250-room home. It has four levels, 35 guest and family rooms, 45 bathrooms, 65 fireplaces, a library containing more than 10,000 volumes (the house has more than 23,000 in all), an indoor swimming pool and bowling alley, 3 kitchens, and 3 laundry rooms. It was named a National Historic Landmark in 1963. There are several options for touring the house. A self-guided tour allows visitors to go at their own pace as they move from room to room and investigate the priceless treasures. Add-ons include an audio guide, as well as guided tours led by knowledgeable staff who can relate more personal stories about the Vanderbilts and their glamorous lifestyle and parties. Plan on spending at least 2 hours touring the home, and leave time to have a relaxing meal, explore the gardens, and tour Antler Hill Village with the winery, shops, and additional places to eat. Behind-the-scenes guided tours at the house include a rooftop tour, a premium 2-hour tour with a personal guide, and a Legacy of the Land tour. During the holiday season, Candlelight Christmas Evenings showcase a choir accompanied by live music. All of the additional tours require an extra fee added to the general admission price.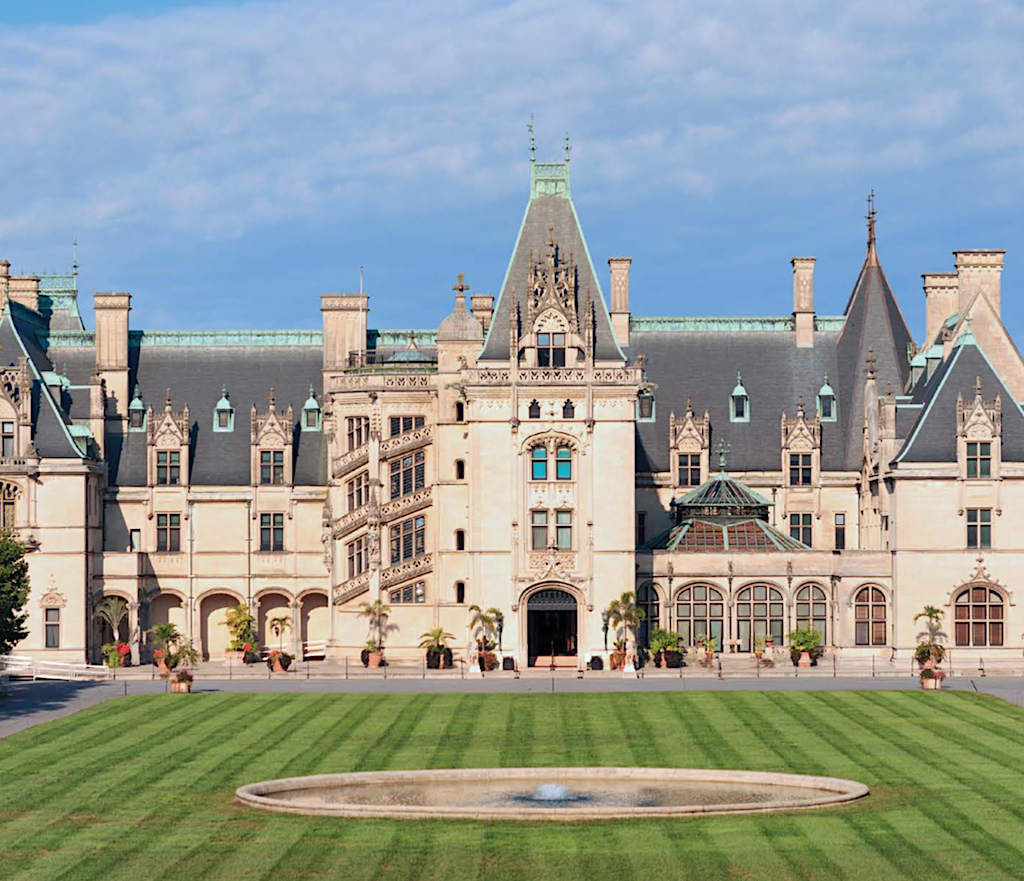 The Gardens
Vanderbilt hired Frederick Law Olmsted to create a landscaping plan for the estate, which includes formal and informal gardens. Known as America's foremost landscape architect, Olmsted produced an expert vision for land management at Biltmore. For the Approach Road, Olmsted focused on native plants. He added 10,000 rhododendrons, as well as mountain laurels and other plants, to the road to the house. While the landscape is plush and manicured today, it needed to be tamed when Olmsted first sized up the property. He described the "barrenness and the miserable character of its woods" in a letter to a friend.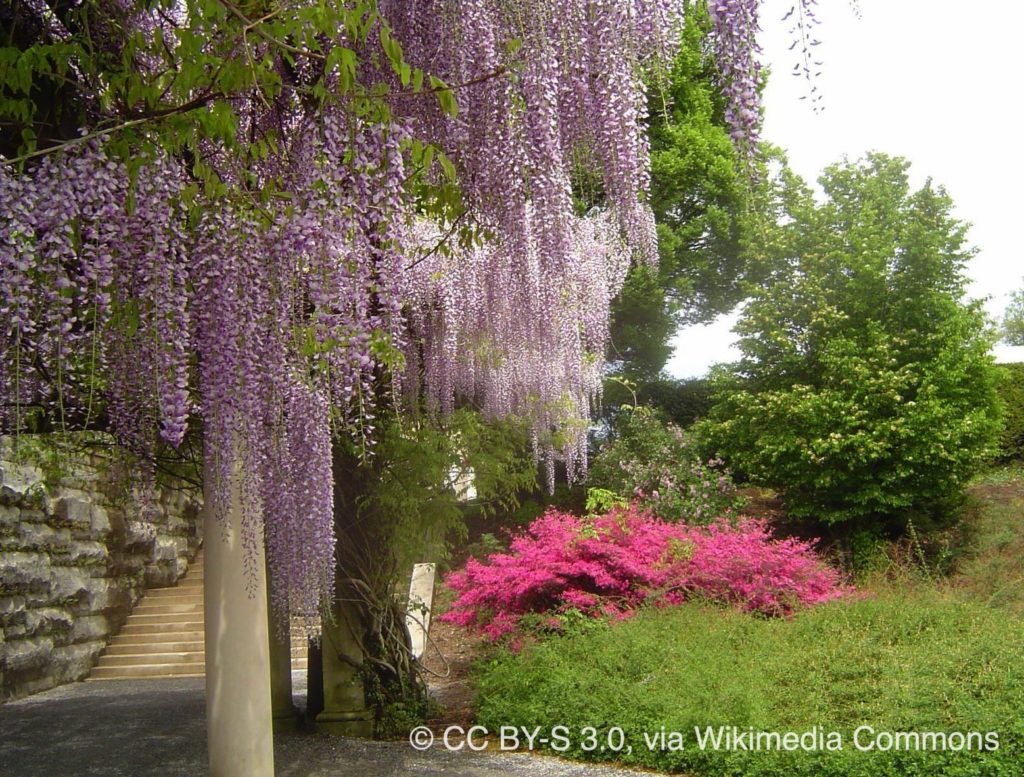 Today the grounds and gardens are revered for their beauty. Spring is a particularly beautiful time at Biltmore, with thousands of tulips, dogwoods, redbuds, azaleas, and forsythia, all bursting with color. In late summer, the focus turns to the roses and perennials, and in fall, the vibrant chrysanthemums and salvias mix with the turning of the leaves.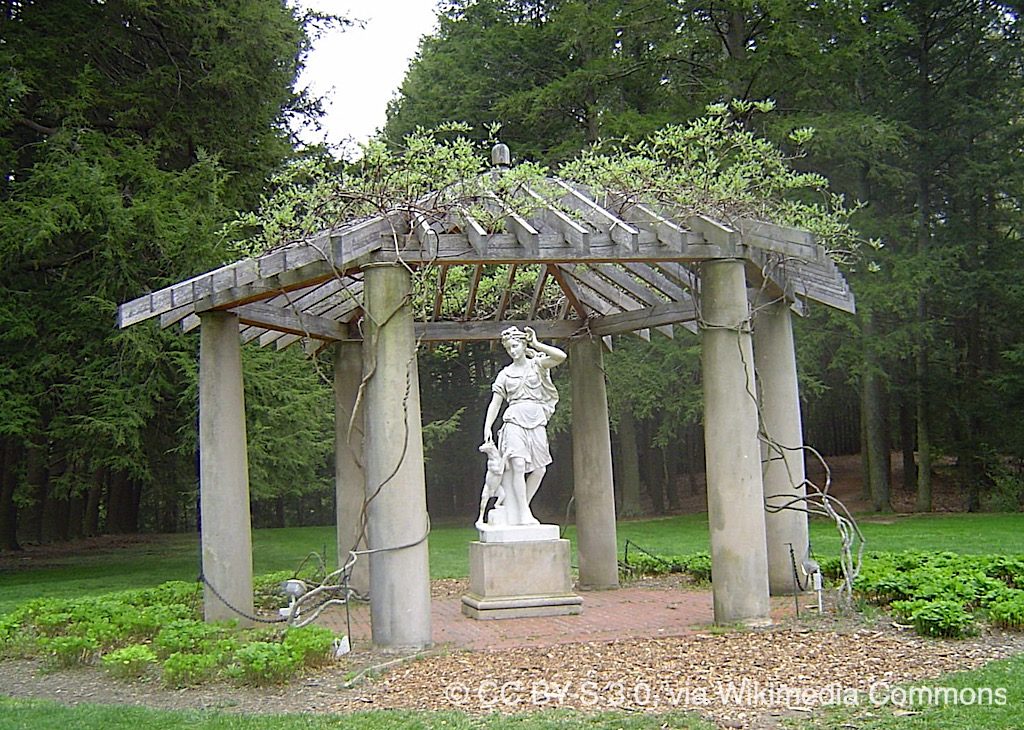 The Hotel
For many years, guests at Biltmore Estate would remark how wonderful it would be to stay overnight there. While guest rooms aren't offered in Vanderbilt's house, lodging is available on the grounds. The Inn at Biltmore Estate opened in 2001, giving guests a taste of luxurious accommodations and opportunities to book appointments in its full-service spa. It lies on a hill above Antler Hill Village and the winery. In 2015 the 209-room Village Hotel opened in Antler Hill Village. And if you want something a little more private, Biltmore offers a two-bedroom, two-bath cottage. Check here for availability.

Did You Know
George Vanderbilt's 250-room mansion in Asheville has appeared in countless movies, with scenes shot inside the house as well as on the grounds. Tap Roots, starring Van Heflin and Susan Hayward, was filmed on the estate in 1947. Grace Kelly played the lead in one of her last movies, The Swan (1956), at Biltmore Estate before marrying Prince Rainier III of Monaco. Peter Sellers starred in Being There in 1979, Tim Conway and Don Knotts roamed the mansion's corridors searching for clues in The Private Eyes (1980), Jim Belushi came to Biltmore to perform in Mr. Destiny (1990), and Macaulay Culkin portrayed billionaire Ri¢hie Ri¢h in a 1994 movie based on the eponymous comic books. Other movies filmed at Biltmore include scenes of The Last of the Mohicans, featuring Daniel Day-Lewis and Madeleine Stowe (1992); My Fellow Americans (1996), starring Jack Lemmon and James Garner; Patch Adams (1998) with Robin Williams; Hannibal (2000) with Anthony Hopkins in a sequel to The Silence of the Lambs; and The Odd Life of Timothy Green (2012), showcasing Jennifer Garner and Joel Edgerton. 
Check out North Carolina Day Trips by Theme by Marla Hardee Milling. With her book at your fingertips, you'll always have something to do.
If you enjoyed this post, sign up for our newsletter now!