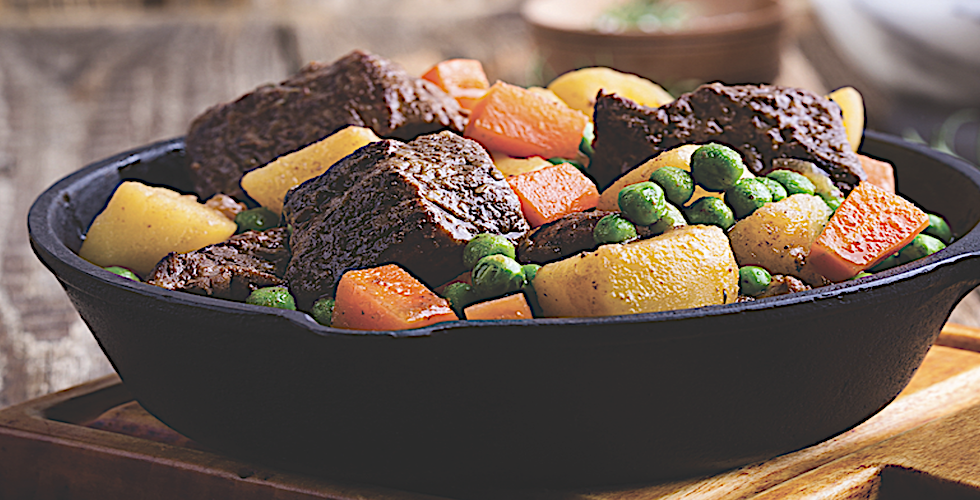 Old-time Beef Stew: Perfect for Cabin Cooking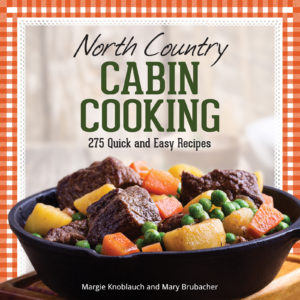 Today, we share with you a recipe for an Old-time Beef Stew from our North Country Cabin Cooking cookbook. The book features 275 quick-and-easy recipes, including appetizers, salads, soups, and sandwiches, as well as main dishes, snacks, and desserts. These make-ahead meals are designed to minimize cooking time, so your weekend and vacation meals are a lot less complicated.
INGREDIENTS
2 pounds beef chuck, cut into bite-size pieces
2 tablespoons vegetable oil
4 cups boiling water
1 tablespoon lemon juice
1 teaspoon Worcestershire sauce
1 whole garlic clove, peeled (on toothpick for easy removal)
1 medium onion, sliced
1–2 bay leaves
1 tablespoon salt
1 teaspoon sugar
1⁄2 teaspoon pepper
4 large carrots, sliced
4 large potatoes, diced
1⁄4 cup all-purpose flour
1⁄2 cup cold water
DIRECTIONS
Brown meat in oil in a large soup pot over medium heat. Add 4 cups boiling water, lemon juice, and next 7 ingredients. Cover. Simmer for 2 hours, stirring occasionally. Remove bay leaves and garlic. Add carrots and potatoes.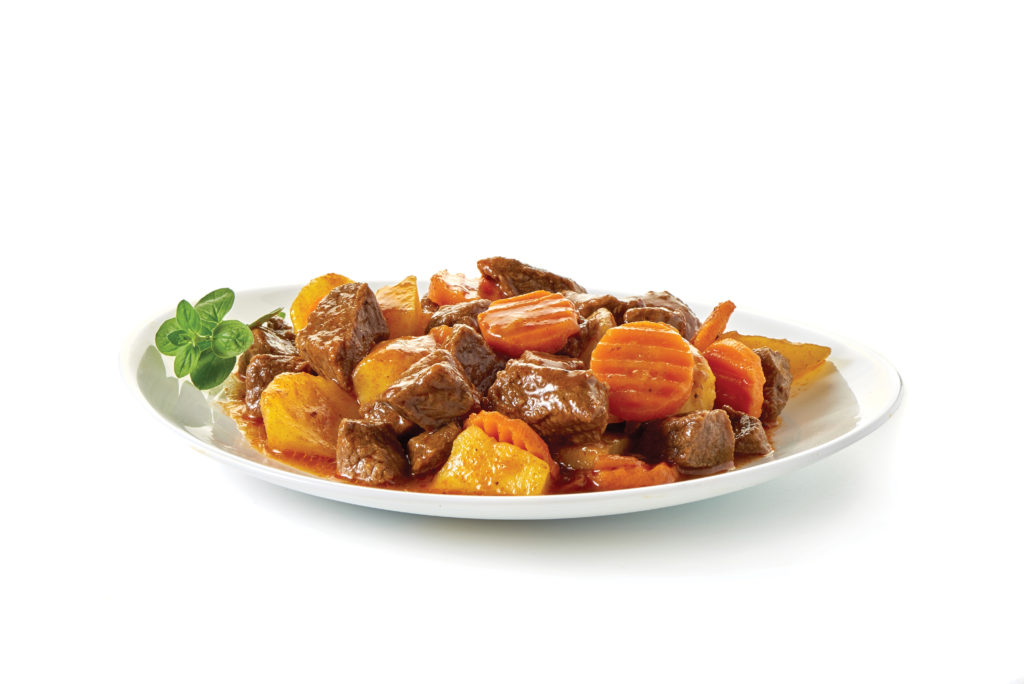 Cover and cook 30 minutes or until vegetables are done. Remove meat and vegetables to a bowl, reserving broth in pot; keep warm. Skim excess fat from broth. In a small bowl, mix flour into 1⁄2 cup cold water, then slowly add to broth, whisking to incorporate. Cook for 5 minutes or until thickened to make gravy. Add meat and vegetables back to the pot to combine. Makes 8 servings.
About the authors of North Country Cabin Cooking:
Margie Knoblauch was a Minnesota native who lived in the Minnetonka-Hopkins area of the Twin Cities. A wife and the mother of six children, she spent her summers at the family's log cabin, "Knobby Pines," near Park Rapids, Minnesota.
Margie was a University of Minnesota home economics graduate with a degree in institutional management. She worked as a home economist for Northern States Power Company and as a representative of Admiral Corporation. She was a member of Home Economics in Homemaking, a group of home economics graduates, and was involved in the marketing of a cookbook for that group.
Before she passed away, Margie and her family were involved in several food-and-beverage establishments in Minnesota, including the Hopkins House and Breezy Point Resort.
Mary Brubacher, a resident of Hopkins, Minnesota, has had a long-time interest in collecting recipes and cookbooks and preparing special foods. She has also helped produce a cookbook for a women's group in Hopkins.
If you enjoyed this post, sign up for our newsletter now!