North Shore Adventures from Duluth to Grand Portage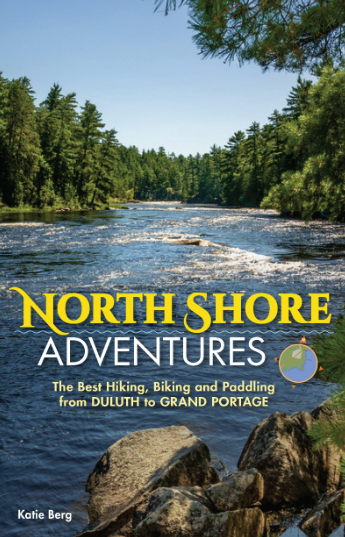 Katie Berg, author of North Shore Adventures, knows the best hiking, biking, and paddling from Duluth to Grand Portage.
Minnesota's North Shore is a paradise of trails, waterways, and scenic beauty. It's meant to be explored. No one knows this better than local author and outdoors enthusiast Katie Berg. She
has hiked, biked, and paddled her way through the entire region. Now, she's sharing her secrets with you.
If your idea of fun involves hiking boots, bicycles, or kayaks, then grab this guidebook and gear up! You'll be introduced to more than 40 options for outdoor adventure. From pedaling one of the Midwest's top-rated bike parks at Spirit Mountain to paddling along the shoreline of the Lake Superior Water Trail, you'll experience the best that this unparalleled region has to offer.
Each featured outing includes maps, full-color photographs, driving directions, and a detailed description, so you will know what to expect on every trip. Plus, if you seek extreme adventure, this comprehensive guidebook includes bonus destinations for climbing and scuba diving. With North Shore Adventures at your fingertips, you'll always know what to do and where to do it.
About the author: After moving to Duluth, Minnesota, for college, Katie Berg never left. While working her way through undergraduate and graduate school, she served as a climbing instructor for a small local climbing gym. At the same time, she explored northern Minnesota (and the rest of the world) on foot, in a kayak and canoe, in a climbing harness, and underwater as a diver for almost 15 years.
Currently, Katie is a college writing teacher and a dance competition coach and choreographer. She still finds time to serve on her local climber coalition board while enjoying as many fun outdoor activities as she can.
If you enjoyed this post, sign up for our newsletter here.