Rock Collecting for Kids—A Fun Activity
Posted on
January 31, 2018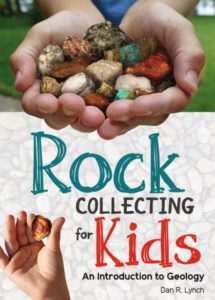 Nature's treasures are all around us, waiting to be discovered. Share the thrills of searching and finding with the next generation of rock hounds. Acclaimed author of the Rocks & Minerals Identification Guides, Dan R. Lynch presents Rock Collecting for Kids, a children's introduction to collecting rocks, an activity that the whole family will enjoy.
The book begins with a "how to" section, including details on what to look for, where to look, and what to bring, as well as safety considerations. Next, Dan lays out the basics of geology, explaining everything from where rocks come from to how the Earth's surface changes over time.
From there, young readers are provided with an identification section, which features full-color photographs and ID tips on 75 types of common and collectible rocks and minerals. This fun guide is engaging and informative―with plenty of kid appeal―as it starts children on the path toward becoming successful rock collectors!
About the author: Dan R. Lynch has a degree in graphic design with an emphasis on photography from the University of Minnesota Duluth. But before his love of art and writing came a passion for rocks and minerals, developed during childhood in his parents' rock shop in Two Harbors, Minnesota.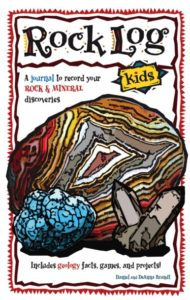 Combining the two aspects of his life seemed a natural choice, and he enjoys researching, writing about, and taking photographs of rocks and minerals. Working with his father, Bob Lynch, a respected veteran of Lake Superior's agate-collecting community, Dan spearheads their series of rock and mineral field guides―definitive books that help amateurs "decode" the complexities of geology and mineralogy.
He also takes special care to ensure that his photographs complement the text and always represent each rock or mineral exactly as it appears in person. He and his wife, Julie, currently live in Madison, Wisconsin, where Dan works as a writer and photographer.
Rock Log Kids (ISBN 978-1-59193-777-7 – $9.95 – April 2018 ) is the perfect companion to this book. Created by DeAnna Brandt and Daniel Brandt, the book's 60 log pages present simple questions that gently guide children to record and draw their important rock and mineral observations.
Also read: Frequently Asked Questions About Rock Collecting
Order your copy now!  Stay informed about all our books and sign up for our newsletter now!