Total Eclipse of the Sun—GIVEAWAY
We are about to witness one of the rarest and most awesome sights in nature—a total eclipse of the sun! On Monday August 21st, from approximately noon until 3 p.m., everyone in North America will be able to see at least a partial eclipse, while the total eclipse will pass through portions of 14 states.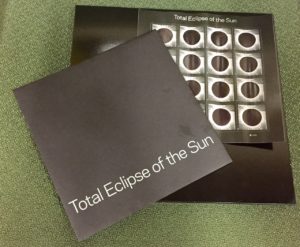 The event is indeed huge when USPS releases total eclipse forever stamps. Have you gotten yours? If not, enter our GIVEAWAY for your chance to win one pane of 16 Total Eclipse of the Sun Forever® stamps. Read on and enter our giveaway at the bottom of this post.
We here at AdventureKEEN are all excited about this rare celestial event, and we will cover it all day on social media, reporting to you from different locations.
George Moromisato, author of 101 Amazing Sights of the Night Sky, will email us updates from Jackson Hole, Wyoming, and colleagues will be reporting from Winston-Salem, North Carolina; Cambridge, Minnesota; Birmingham, Alabama; Covington, Kentucky; and from Rock Island State Park in Tennessee.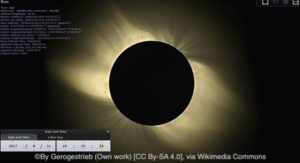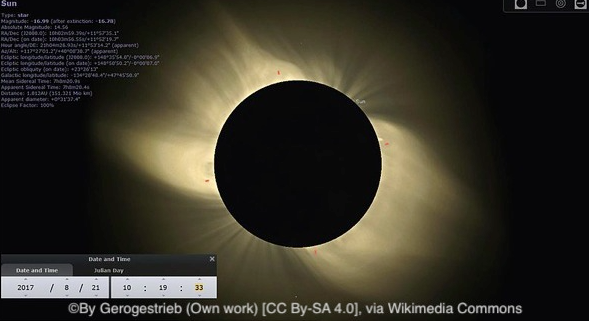 About the Solar Eclipse: This year's event is the first total solar eclipse to affect the continental United States since 1979. The path of the moon will perfectly intersect with the path of the sun at just the right time, causing the moon to either partially or fully block the sun from view (depending upon your location).
A big thank you to public libraries across the country who have distributed, free of charge, 2 million pairs of eclipse glasses, which will allow viewers to watch the solar eclipse without damaging their eyes.
Don't wait for the next eclipse to investigate the night sky. Stargazing is similarly breathtaking, and it can be done on any clear night. From constellations to planets to galaxies, the sky is filled with wonders; many can be seen with the naked eye or with a simple pair of binoculars.
AdventureKEEN's stargazing titles make any stargazing endeavor even better, whether you're a first-timer or a seasoned pro. 101 Amazing Sights of the Night Sky provides details on how to see the best non-constellation-related celestial objects and occurrences. The Night Sky field guide helps readers to easily locate 62 constellations by telling them where and when to look in relation to the Big Dipper. The Constellations Activity Book is a kid-friendly introduction filled with dot-to-dots and other fun activities.
We are also giving away one set of a copy of George Moromisato 101 Amazing Sights of the Night Sky book and a companion deck of 54 playing cards featuring 52 individual images of amazing astronomical sights, plus two jokers. With their full-color images, a simple guide to pronunciation on each card, and suits organized by type of astronomical object, these cards are perfect for games or as flashcards. Enter this GIVEAWAY here.