Super Animal Powers Earns Mom's Choice Award
Posted on
August 31, 2016
Super Animal Powers Earns Mom's Choice Award Ahead of Publication!
Acclaimed children's author and superhero expert Ryan Jacobson joins forces with award-winning naturalist and photographer Stan Tekiela to spotlight 13 North American animals and their astonishing super powers, such as the Peregrine Falcon's "super speed" and the Horned Lizard's "laser eyes."
Animals are amazing—you might even say they're super! They have special abilities that you've only seen in comic books and on your favorite cartoons. The powers that some animals possess are sure to surprise and delight. Young readers will never look at animals the same way again!
About the authors: Ryan Jacobson is a successful Minnesota author and presenter. He prides himself on writing high-interest books for each age level, so he can talk picture books in kindergarten, ghost stories in high school, and other fun stuff in between. He lives in Mora, MN. Wildlife photographer Stan Tekiela has written more than 130 books. As a professional naturalist for more than 25 years, Stan studies wildlife throughout the United States and Canada. He has received various awards for his books and photographs. He lives in Victoria, MN.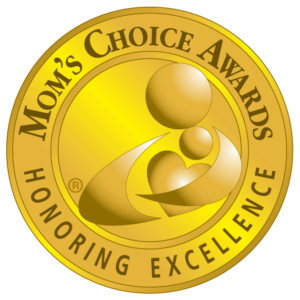 The Mom's Choice Awards® has named Super Animal Powers: The Amazing Abilities of Animals by Ryan Jacobson with photography by Stan Tekiela as among the best in family-friendly media, products, and services. The MCA evaluation process uses a propriety methodology in which entries are scored on a number of elements, including production quality, design, educational value, entertainment value, originality, appeal, and cost.
"We are thrilled to earn the Mom's Choice Awards® Honoring Excellence seal of approval," says President Molly Merkle. "We know all the great things the MCA does to connect consumers, educators, and caregivers with the best products and services available for families."
Having been rigorously reviewed by a panel of MCA evaluators, Super Animal Powers: The Amazing Abilities of Animals is deemed to be among the best products for families.
"Our aim is to introduce families and educators to best-in-class products and services," explains Dawn Matheson, Executive Director of the Mom's Choice Awards®. "We have a passion to help families grow emotionally, physically, and spiritually. Parents and educators know that products and services bearing our seal of approval are high in quality and also a great value. The MCA evaluation program is designed to incorporate the expertise of scientists, physicians, and other specialists, but we also engage parents, children, educators, and caregivers because they are experts in knowing what is best for their families."
The book is scheduled for release October 4th; preorder your copy NOW!