Backyard Birds — New Book in Time for Bird Feeding Season
Posted on
August 24, 2016
We are so excited about Backyard Birds and want to share a bit about it with all of our birding buddies.
Stan Tekiela's Backyard Birds: Welcomed Guests at Our Gardens and Feeders highlights the simple joys of bird-watching. It really is one of life's great pastimes.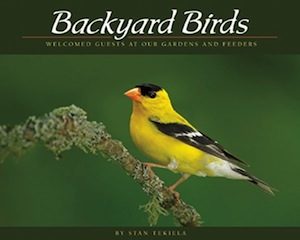 Seeing a colorful friend flit about your backyard brings feelings of excitement, gladness, and contentment. Stan understands the thrill of bird-watching. The award-winning author and naturalist has been studying and photographing the winged creatures for more than 25 years. In Backyard Birds, he guides you through the wonderful lives of the most popular, most beloved species—like the American Goldfinch, the Northern Cardinal, and the Ruby-throated Hummingbird. His incomparable photography captures the birds in action and depicts behaviors that are sure to charm and perhaps even surprise you, while the book's headings and small blocks of text make for easy yet informative browsing. Every important aspect of the birds' lives, from first flight and feeding to migration and mating, is portrayed in this gorgeous book. Your coffee table won't be complete without it.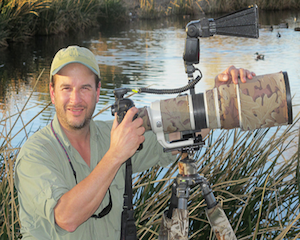 Here's a little bit more about Stan Tekiela, in case you're not yet familiar with the name (but you will be!). He's a naturalist and wildlife photographer who has written more than 130 books, including nature appreciation books and children's books. He is perhaps best known for his popular state-specific field guide series, which now includes books about birds, mammals, trees, and wildflowers. Holding a Bachelor of Science degree in Natural History from the University of Minnesota and working as an active professional naturalist for more than 25 years, Stan studies and photographs wildlife throughout the United States and Canada. He has received various national and regional awards for his books and photographs. Also a well-known columnist and radio personality, his syndicated column appears in more than 25 newspapers, and his wildlife programs are broadcast on a number of Midwest radio stations.
You would be hard-pressed to find anyone else more qualified with the pen or the camera to walk you through the joys of your backyard feathered friends. Order your copy now!