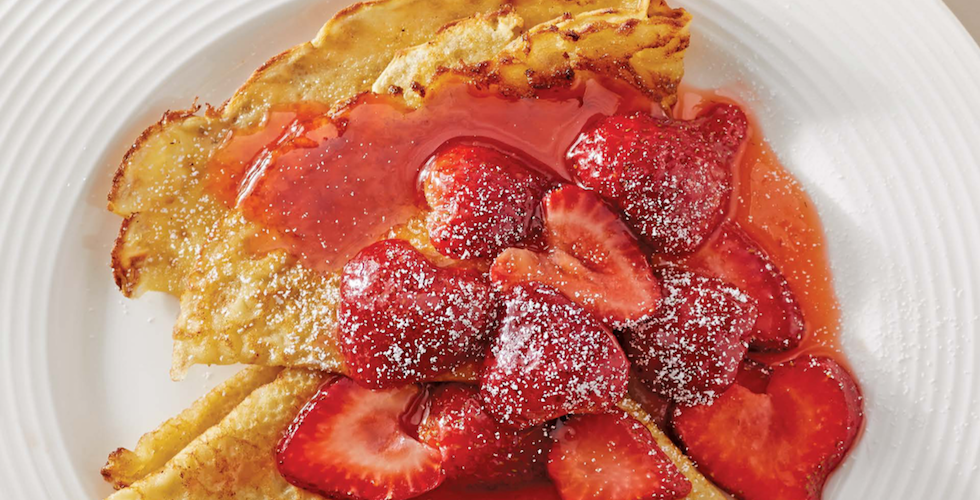 Breakfast Crepes Suzette with Strawberry Sauce: A Sweet Start to Your Day
You will love this delightful combination of crepes and strawberry sauce with that classic hint of orange from Corrine Kozlak's upcoming cookbook, Strawberries: 50 Tried & True Recipes. We tried the recipe and confirm that it's delicious!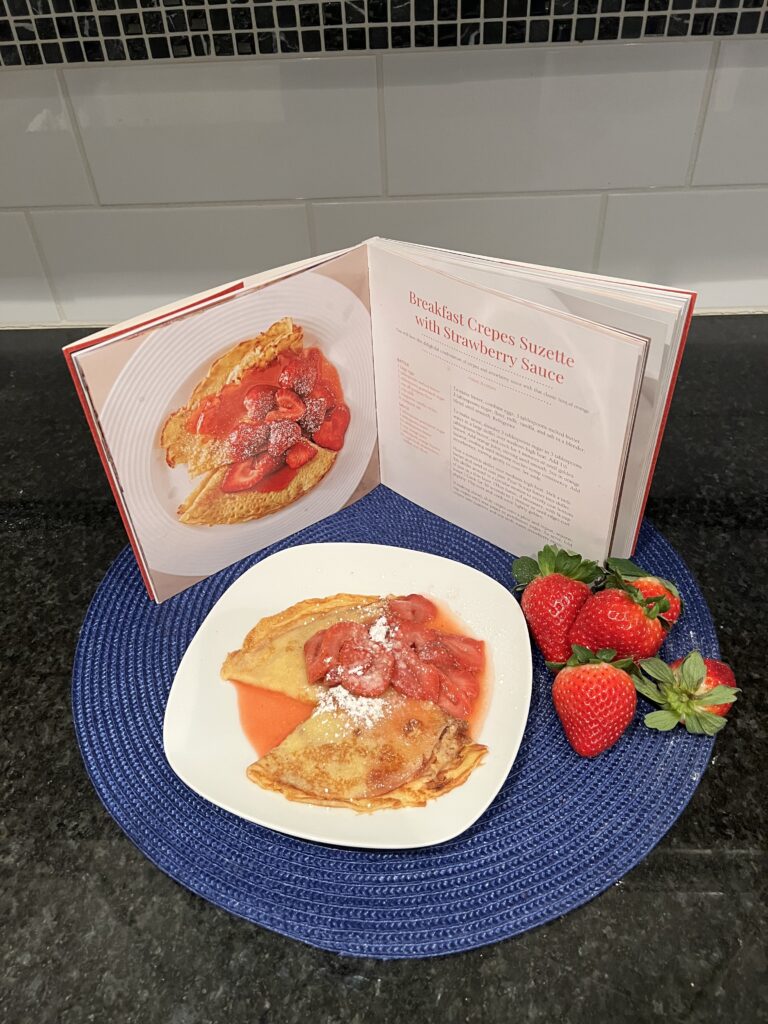 Makes 8 crepes
INGREDIENTS
BATTER
2 large eggs
3 tablespoons melted butter
2 tablespoons granulated sugar
1 cup all-purpose flour
1 cup milk
2 teaspoons vanilla extract
1⁄4 teaspoon salt
SAUCE
3 tablespoons granulated sugar
3 tablespoons water
1 1⁄2 tablespoons butter
1⁄3 cup orange juice
1 tablespoon orange liqueur
2 1⁄4 cups fresh strawberries, hulled and sliced
HOW TO
To make batter, combine eggs, 3 tablespoons melted butter,
2 tablespoons sugar, flour, milk, vanilla, and salt in a blender; blend until smooth. Refrigerate.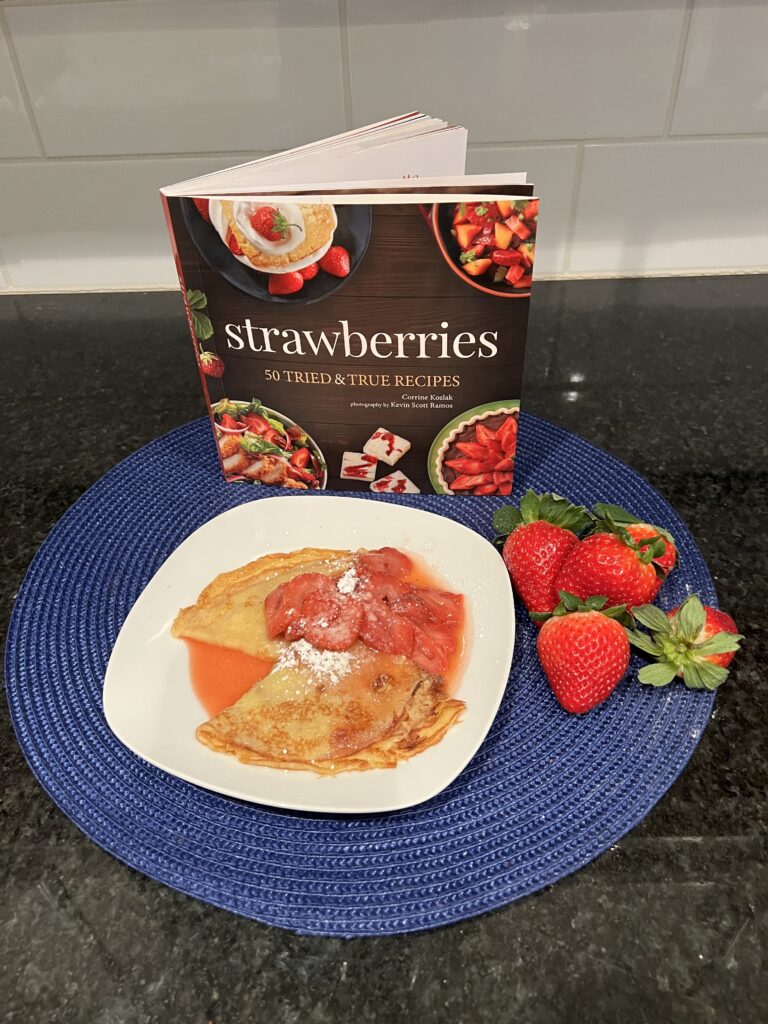 To make sauce, dissolve 3 tablespoons sugar in 3 tablespoons water in a large skillet over medium-high heat. Add 1 1⁄2 tablespoons butter, and cook for 4 minutes or until golden brown. Add orange juice, stirring until smooth. Stir in orange liqueur, cooking until mixture reaches syrup consistency. Add strawberries, stirring gently to coat. Set aside.
Heat a nonstick skillet over medium-high heat. Melt a little butter and swirl to coat pan. Pour 1⁄4 cup batter into skillet. Tilt skillet around in a circular motion to evenly coat bottom of pan in a thin layer. (Thin batter, if necessary, with 1⁄4 cup water.) Cook for 30 seconds to 1 minute or until edges curl slightly. Flip over and cook until lightly golden.
If making ahead, slide crepes onto a plate and repeat, separating crepes with wax paper or parchment paper. To serve, fold crepes into quarters and top with warm strawberry sauce.
Strawberries: 50 Tried & True Recipes will be available April 11th. Pre-order your copy now. You can also try your luck at our giveaway. Check it out here!
Strawberries: 50 Tried & True Recipes is part of the Adventure Publications Nature's Favorite Foods cookbook series, which includes Rhubarb and Maple Syrup by Corrine Kozlak, as well as Tomatoes, Blueberries, Squash, Apples, Honey, and Eggs by Julia Rutland. 
If you enjoyed this post, sign up for our newsletter.