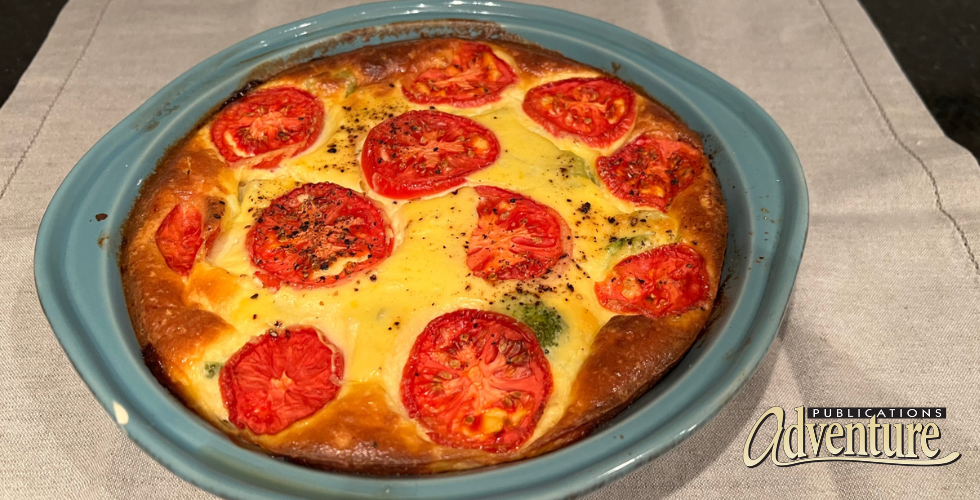 Broccoli Soufflé Casserole You'll Love
Posted on
November 21, 2022
This Broccoli Soufflé Casserole recipe from Eggs: 50 Tried & True Recipes, by Julia Rutland, makes a great standby side or even a main dish because the ingredients can be kept for weeks in the refrigerator. It is light and tender like a quiche, and the flavor is divine—a great way to get hesitant kids to try broccoli.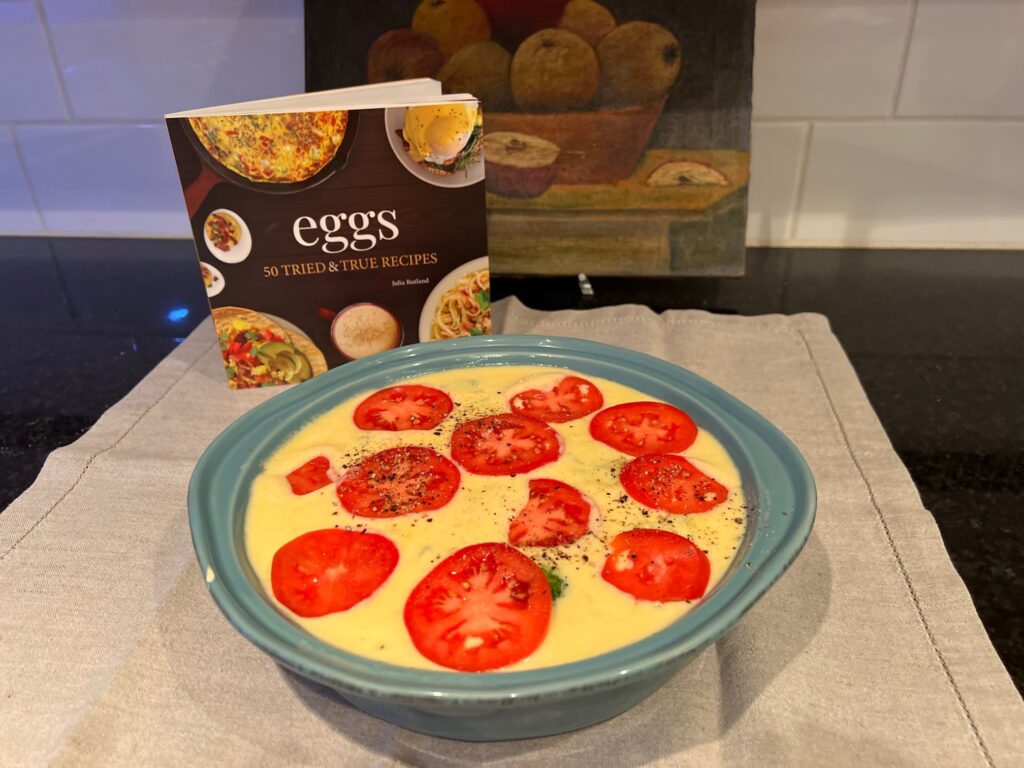 INGREDIENTS
Makes 6 servings

Vegetable cooking spray
1 (12-ounce) package frozen broccoli, thawed and drained
2 tablespoons unsalted or salted butter
1⁄2 onion, chopped
2 tablespoons all-purpose or gluten-free flour
1⁄2 teaspoon salt
1⁄8 teaspoon coarsely ground black pepper
11⁄2 cups whole milk
11⁄2 cups (6 ounces) shredded sharp cheddar cheese
1⁄2 cup sour cream
4 large eggs, lightly beaten
1 tomato, sliced and seeded (optional)
HOW TO
Preheat oven to 350°. Grease a 9×9-inch or 2-quart baking dish with cooking spray.
Cook broccoli according to package directions until crisp-tender. Coarsely chop any large stems. Place in an even layer in bottom of baking dish.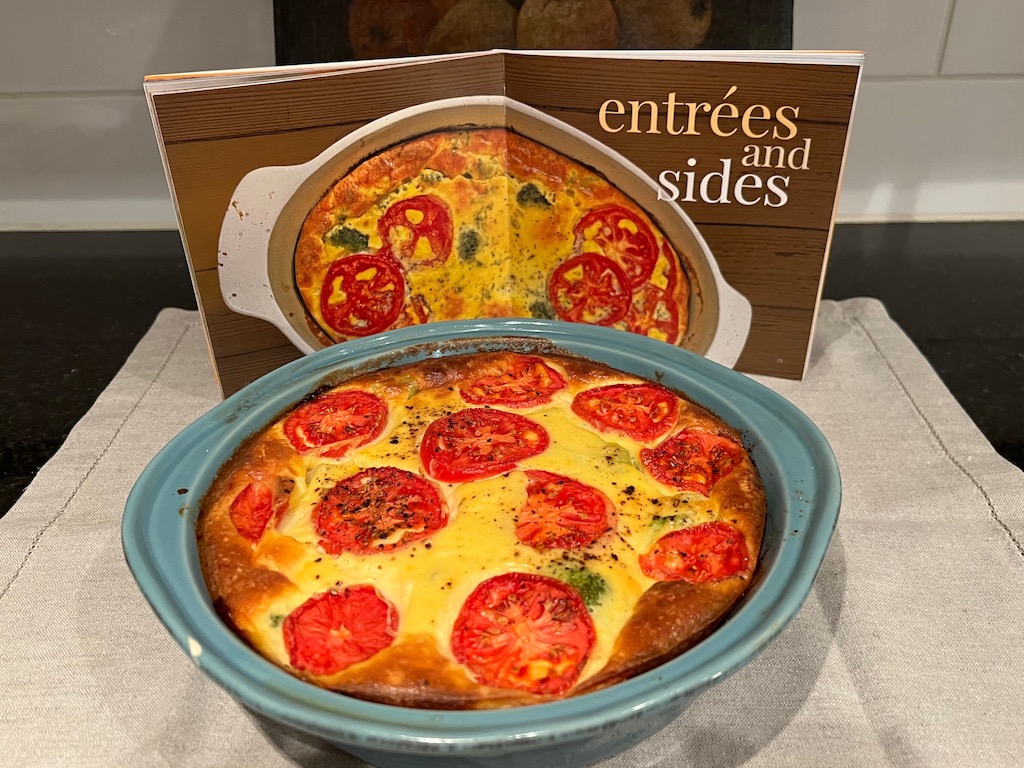 Melt butter in a large skillet over medium heat. Add onion and cook, stirring frequently, for 5 minutes or until tender. Stir in flour, salt, and pepper. Cook, stirring constantly, for 1 minute.
Whisk in milk. Bring to a simmer. Cook, stirring constantly, for 1 to 2 minutes or until thickened. Stir in cheese and sour cream. Stir in eggs. Pour mixture over broccoli, stirring until well blended. Arrange tomato slices on top, if desired.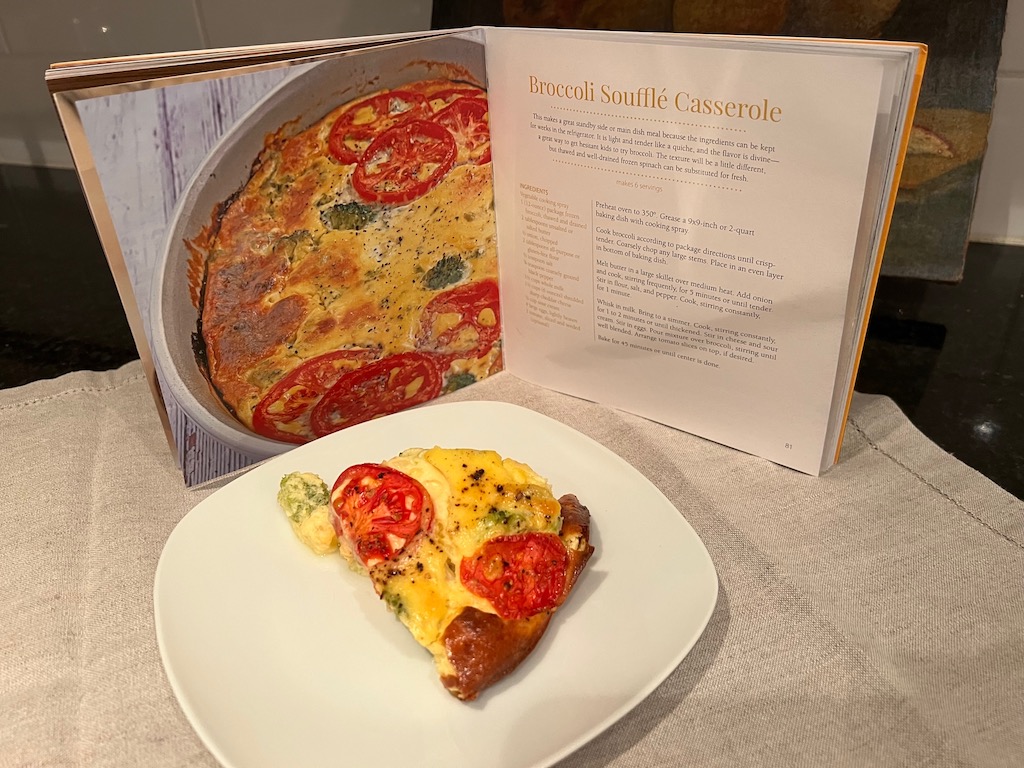 Bake for 45 minutes or until center is done.
Eggs: 50 Tried & True Recipes is part of Adventure Publications' Nature's Favorite Foods cookbook series, which includes the following, also by Julia: Tomatoes,Blueberries, Squash, Honey, and Apples, as well as Rhubarb and Maple Syrup by Corrine Kozlak.  
If you enjoyed this post, sign up for our newsletter. Make sure to check out new recipes from Julia's latest cookbook. For the apple season, you might also like these two recipes from Julia's Apples: 50 Tried & True Recipes cookbook.