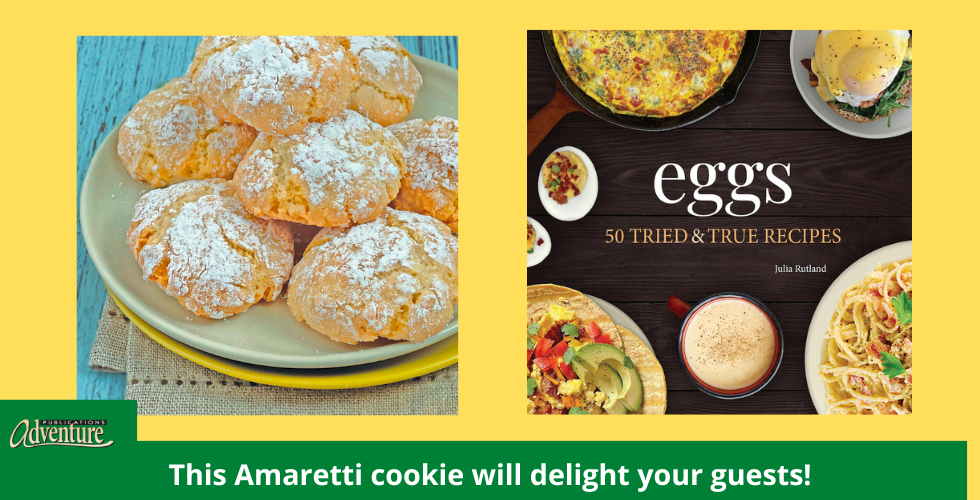 Surprise Your Guests with Amaretti Cookies
Posted on
September 6, 2022
Julia Rutland, author of Eggs: 50 Tried & True Recipes, shares her recipe for Amaretti with us. We made the cookies, and they were yummy!
This simple cookie has a bold yet enticing almond flavor that comes from the extract rather than the almond flour. The exterior is crisp, while the interior is soft and chewy.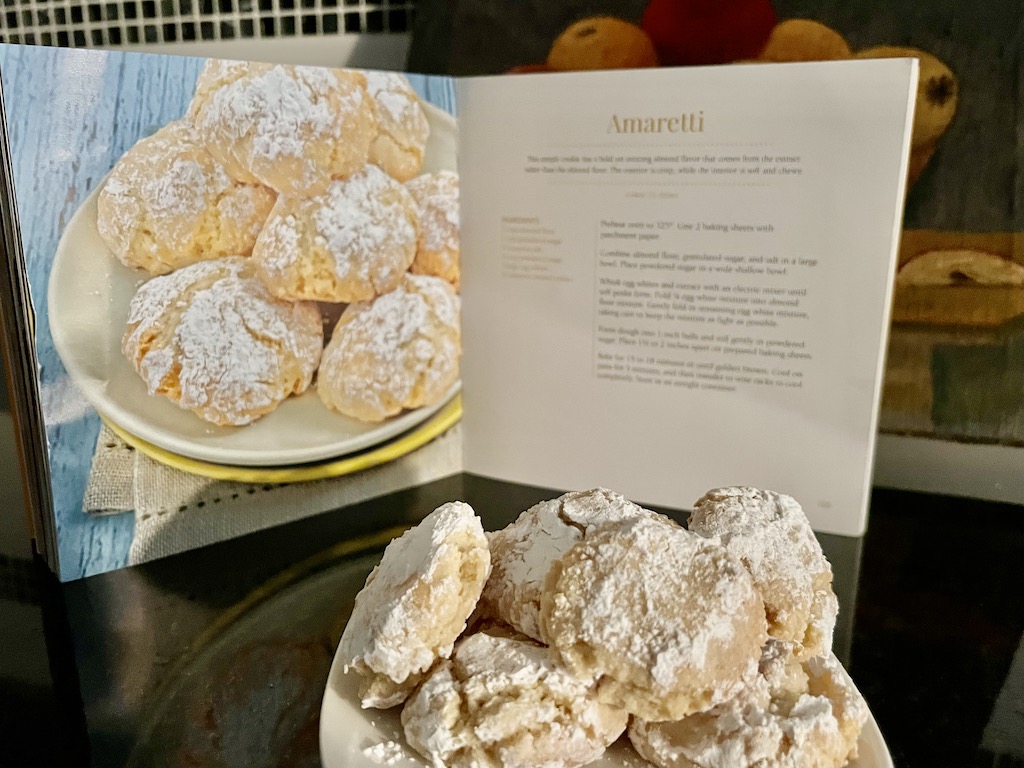 INGREDIENTS
Makes 2 1⁄2 dozen
2 cups almond flour
1 cup granulated sugar
1⁄4 teaspoon salt
1⁄2 cup powdered sugar
3 large egg whites
3⁄4 teaspoon almond extract

HOW TO PREPARE
Preheat oven to 325°. Line 2 baking sheets with parchment paper.
Combine almond flour, granulated sugar, and salt in a large bowl. Place powdered sugar in a wide shallow bowl.
Whisk egg whites and extract with an electric mixer until soft peaks form. Fold 1⁄4 egg white mixture into almond flour mixture. Gently fold in remaining egg white mixture, taking care to keep the mixture as light as possible.
Form dough into 1-inch balls and roll gently in powdered sugar. Place 1 1⁄2 to 2 inches apart on prepared baking sheets.
Bake for 15 to 18 minutes or until golden brown. Cool on pans for 5 minutes, and then transfer to wire racks to cool completely. Store in an airtight container.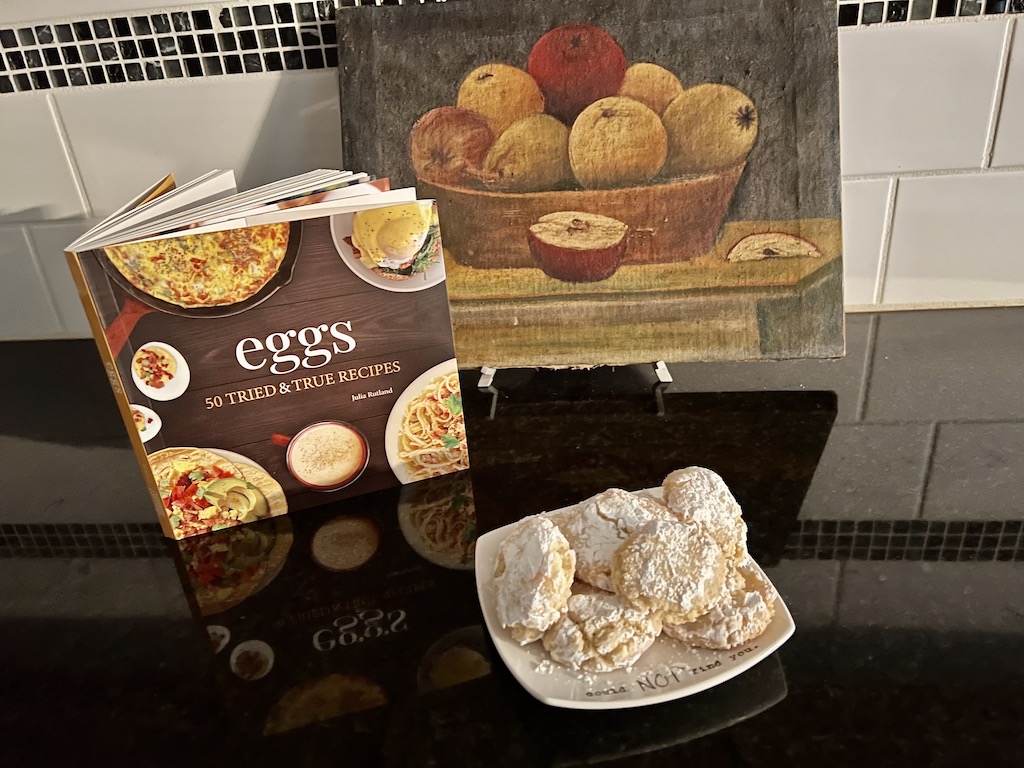 About the author: Julia Rutland has enjoyed 20-plus years of experience in the food and publishing industries. She has specialized skills in project development, feature writing, recipe development, recipe testing, food styling, and television/media demonstration. Before moving to the D.C. area, Julia worked at Coastal Living magazine, Southern Living magazine, and Wimmer Cookbooks. She is the author of The Campfire Foodie Cookbook, coauthor of Discover Dinnertime Cookbook, and a silent contributor for dozens of other books.
Eggs: 50 Tried & True Recipes will be available as of October 11, 2022. Pre-order your copy now! Eggs: 50 Tried & True Recipes is part of Adventure Publications' Nature's Favorite Foods Cookbook series, which includes the following, also by Julia: Tomatoes, Blueberries, Squash, and Apples, as well as Rhubarb and Maple Syrup by Corrine Kozlak.
If you enjoyed this post, sign up for our newsletter. If you enjoyed Julia's recipe for Amaretti cookies, you might also like her recipe for Baked Eggs and Spinach.