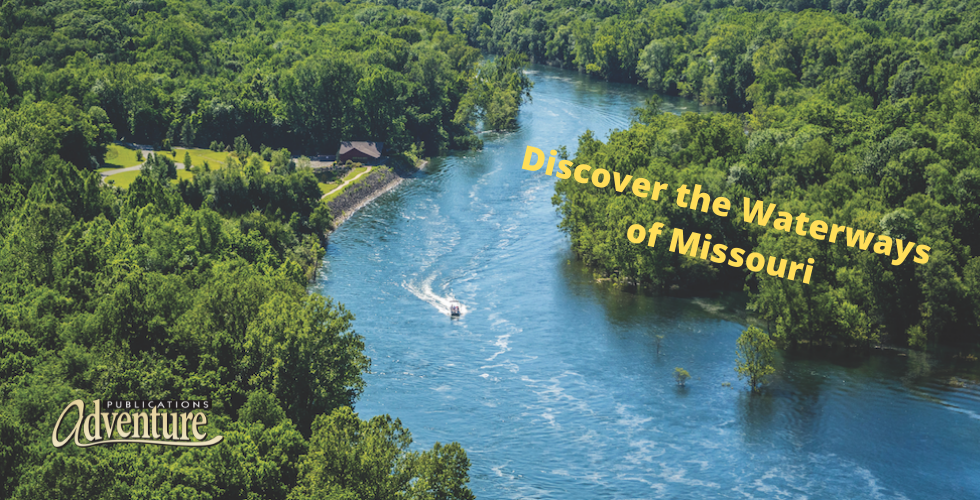 Discover the Waterways of Missouri
If Missouri boasted only the confluence of two of America's biggest rivers—the Missouri and the Mississippi—that would be impressive enough. But there is so much more to Missouri's waterways and so many ways to enjoy them, it can be difficult to know where to begin. With a unique karst topography covering most of the state and acting as a natural water filter, there are nearly endless miles of clean, clear rivers and streams; giant springs; and massive creek-fed lakes to enjoy. 
Brian Blair, author of Missouri Day Trips by Theme, invites us to discover three of the very best ways to enjoy the wonderful watersheds of Missouri.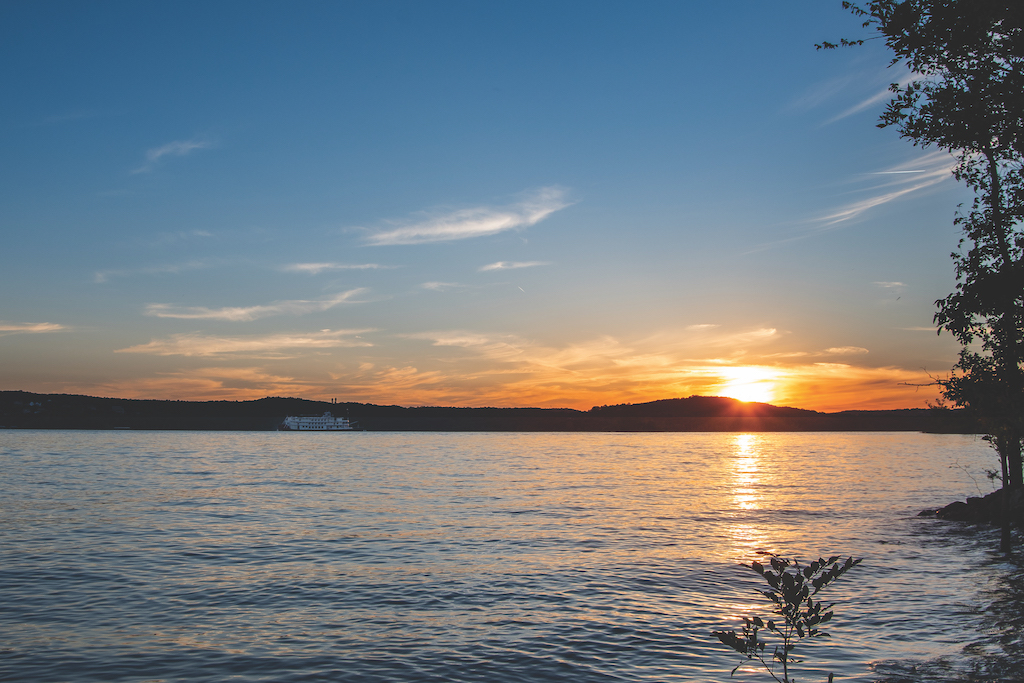 Of all Missouri's lakes, Table Rock Lake ranks among the clearest, cleanest, biggest, and most beloved, and the opportunities for recreation are endless. Canoe and kayak the day away or bring your big boat if you want to do some fishing or waterskiing. Want to rent a boat or a personal watercraft? The full-service state park marina can help you out. There's also an old-time paddleboat, the Branson Belle, that offers dinner and a show as you cruise (visit silverdollarcity.com for details). If you're looking for a more low-key day, bike the 2-plus-mile Lakeshore Trail, connecting the park marina and the Dewey Short Visitor Center. There are ample access paths along the way for swimming, and the visitor center offers an excellently curated history of the area and the creation of the lake. For more information, visit the websites of Missouri State Parks and Visit Table Rock Lake.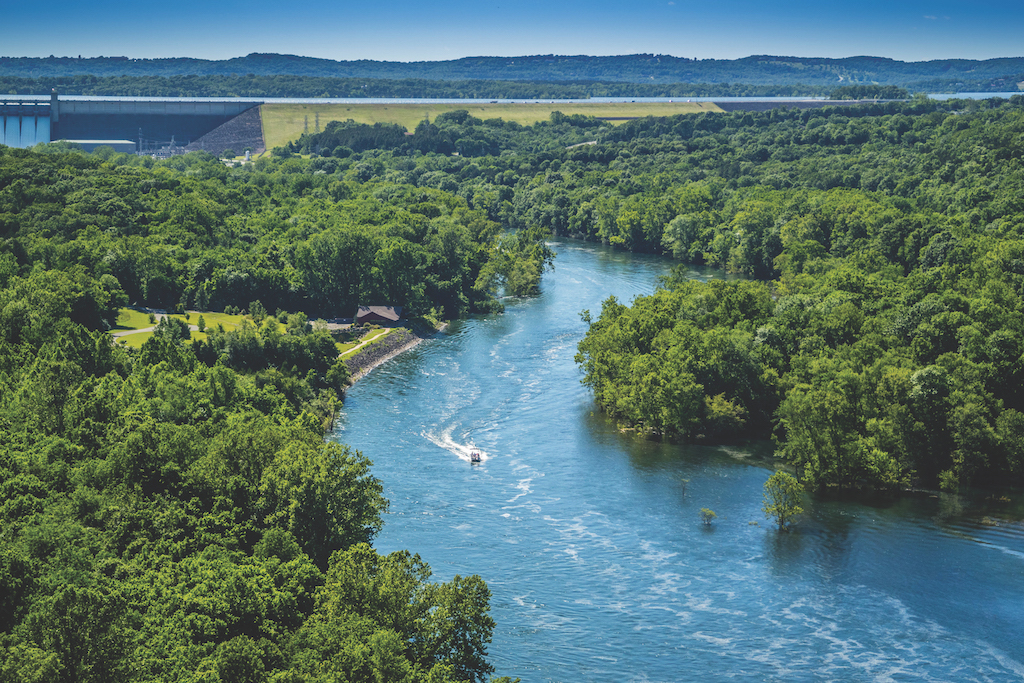 The Meramec River is one of the longest wild rivers in Missouri and is a favorite recreation destination all along its 218 meandering miles. Some of the best places to enjoy the river are around Cuba and Steelville, the latter known as "The Floating Capital of Missouri." In this region you'll find dozens of outfitters, parks, and resources to plan your best day floating, fishing, and swimming. The Huzzah and Courtois (inexplicably pronounced "code-a-way") are nearby creeks, smaller than the Meramec, yet equally popular; all offer pristine Ozark beauty and clear, cold water from caves and springs that dot the landscape.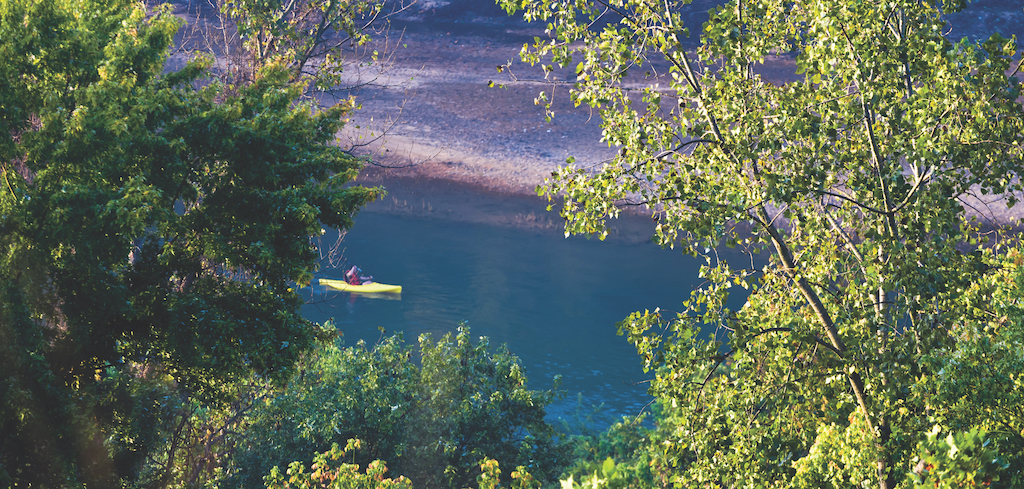 Advisory: As many Missouri rivers have sections of fast-flowing currents and are subject to dangerous conditions during periods of high water, please exercise caution, check local water levels before a trip, and be sure to use lifejackets and common sense when enjoying Missouri's wild rivers.
You can't say you've explored the best of Missouri's rivers unless you've spent a day on the Eleven Point, 138 miles of pristine river flowing through lonely Ozark hills before crossing into Arkansas. A recommended section of river is the 44 .4-mile Eleven Point National Scenic River between Thomasville and State Highway 142, the only section of river in Missouri designated as Wild and Scenic by the federal government. There are several official access points and a small handful of outfitters in the area if you need to set up a float or get directions. This is deep wilderness, so plan ahead and don't count on phone reception. If you can, stop by the short Greer Spring Trail to visit one of the largest and most pristine springs in the state. For more information, visit the website of the National Wild and Scenic Rivers System.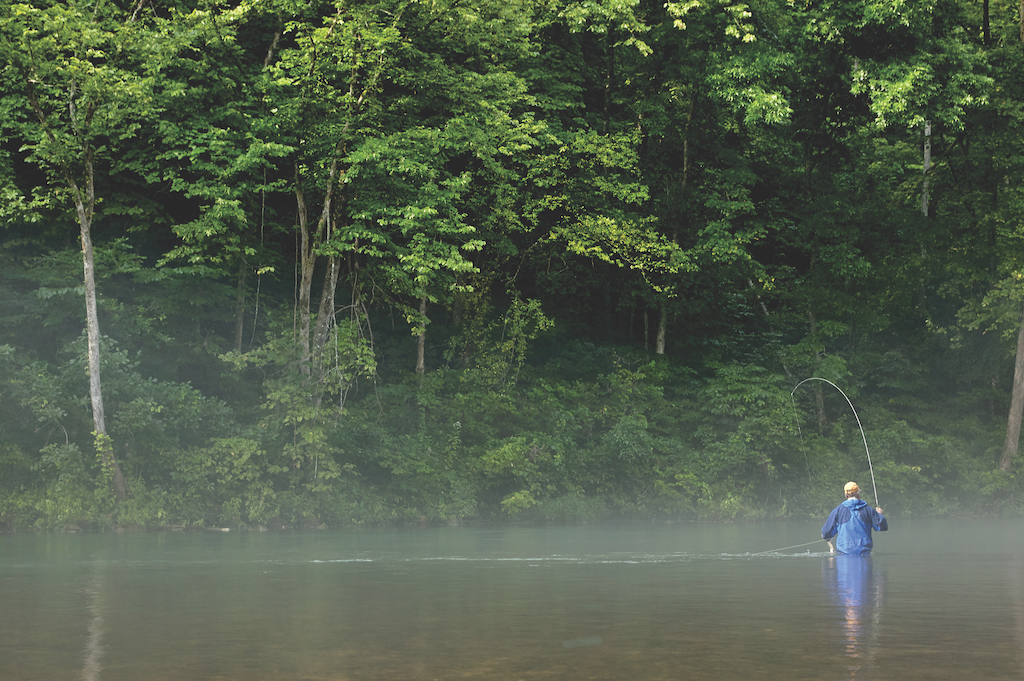 About the author: Brian Blair grew up on a small family farm in the Missouri Ozarks, where he developed a deep appreciation for the people and landscape of his home state. For the past 20 years, he has lived and worked all over the United States. He has wrangled giraffes and rhinos in the Louisiana bayou and bear dogs in the mountains of Montana, and he has worked to preserve Hellbender habitat in Appalachian Ohio. Recently, he completed his MFA in fiction at the University of Missouri and is on the road again in a beat-up old RV with his wife, daughter, and Great Pyrenees, collecting stories for his first novel.
If you enjoyed this post, order your copy of Missouri Day Trips by Theme here, and sign up for our newsletter now!