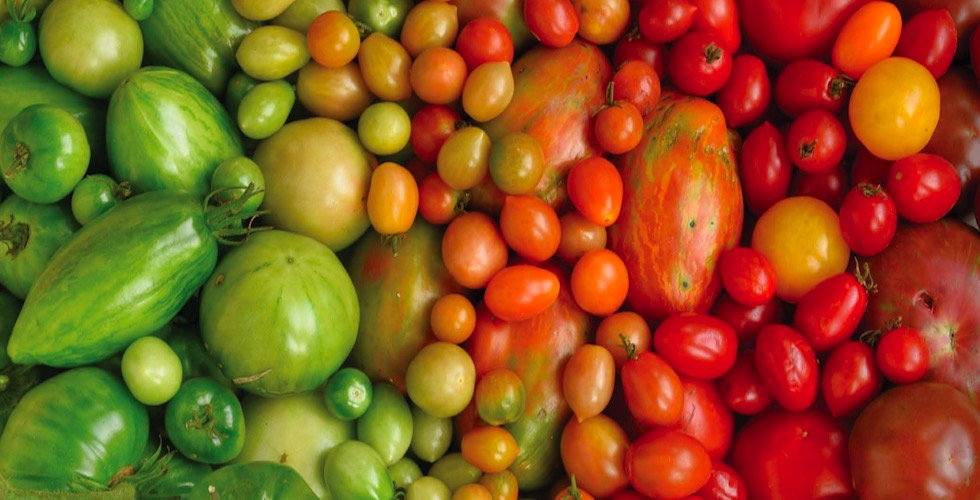 Tomato Jam You Will Love
Julia Rutland, author of our upcoming book  Tomatoes: 50 Tried & True Recipes, shares with us her recipe for Tomato Jam. We tried it out and so should you! It is a great and easy topping for any crackers when you have company.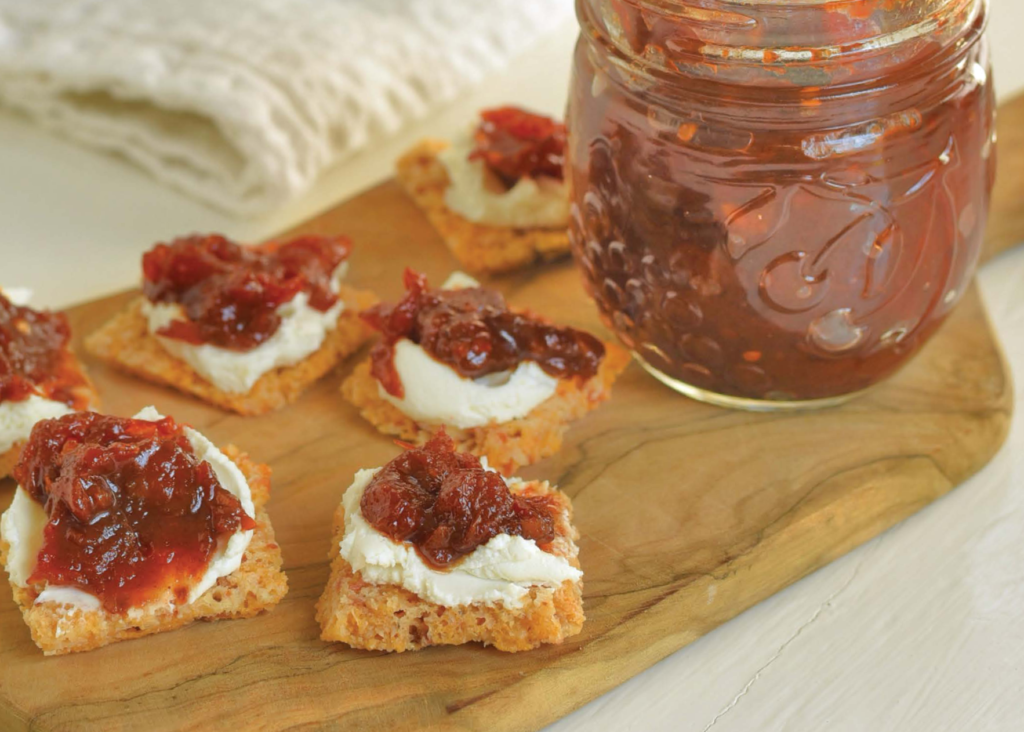 I'm never confident calling this yummy spread Tomato Jam when the spicy flavors are so reminiscent of chutney.
No matter the name, it tastes delicious with barbecued meats or as a simple topping for a log of goat cheese and crackers.
Whenever I make it, the time it takes to reduce it to a nice jammy consistency varies (because different types of tomatoes have different moisture contents), so go by texture, not the timer.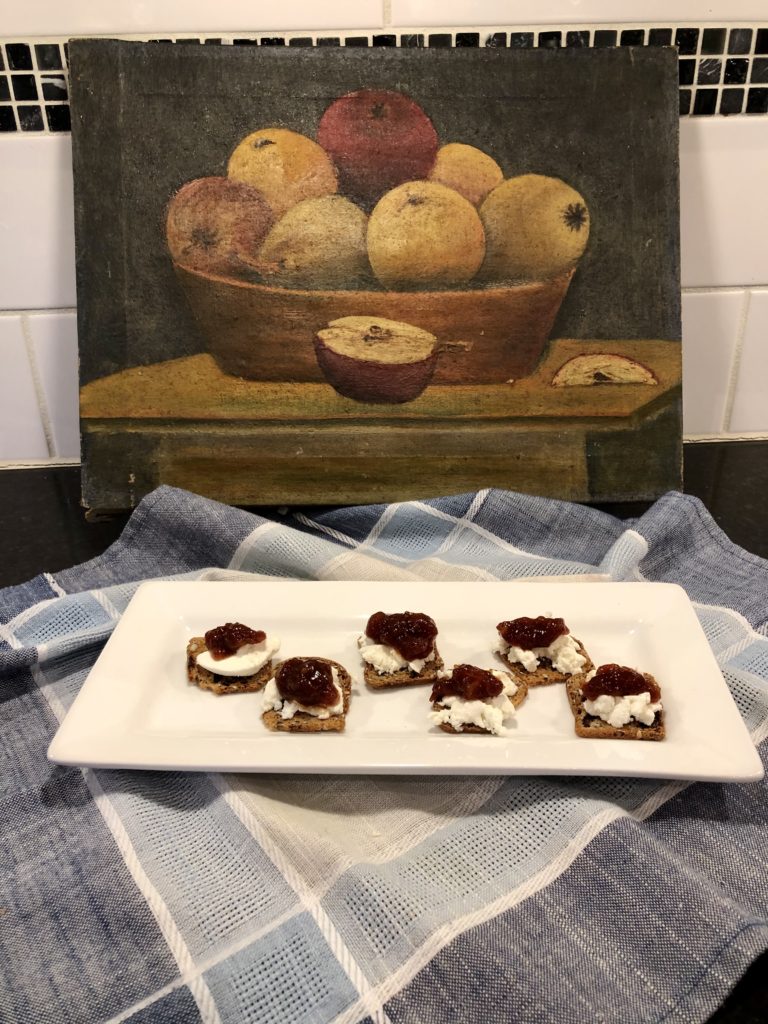 INGREDIENTS
2 pounds ripe tomatoes
1⁄2 cup firmly packed light brown sugar
1⁄2 cup firmly packed dark brown sugar
3 tablespoons apple cider vinegar
2 tablespoons fresh lemon juice
1 tablespoon minced fresh ginger
1 teaspoon salt
1 teaspoon ground cumin
1⁄2 teaspoon ground cinnamon
1⁄4 teaspoon ground cloves
1⁄4 teaspoon ground cayenne pepper
Core tomatoes and cut into wedges. Remove seeds and any gel or liquid. Coarsely chop tomatoes and transfer to a medium non-aluminum saucepan. Stir in brown sugars, vinegar, lemon juice, ginger, salt, cumin, cinnamon, cloves, and cayenne.
Bring mixture to a boil. Reduce heat to medium-low and simmer, stirring frequently, for 30 to 60 minutes or until the mixture thickens to a jam-like consistency. Watch carefully toward the end to avoid scorching. Cool to room temperature. Transfer to jars or other airtight containers. Store in the refrigerator. Serve as mentioned above or on toasted slices of baguette.
Serving Suggestion: Preheat oven to 350 degrees. Cut one baguette in 1/2-inch slices, and arrange in a single layer on a rimmed baking sheet. Brush slices evenly with olive oil. Bake for about 15 minutes or until lightly toasted. Spread each slice with goat cheese or Brie, and top with a dollop of tomato jam. Yummy!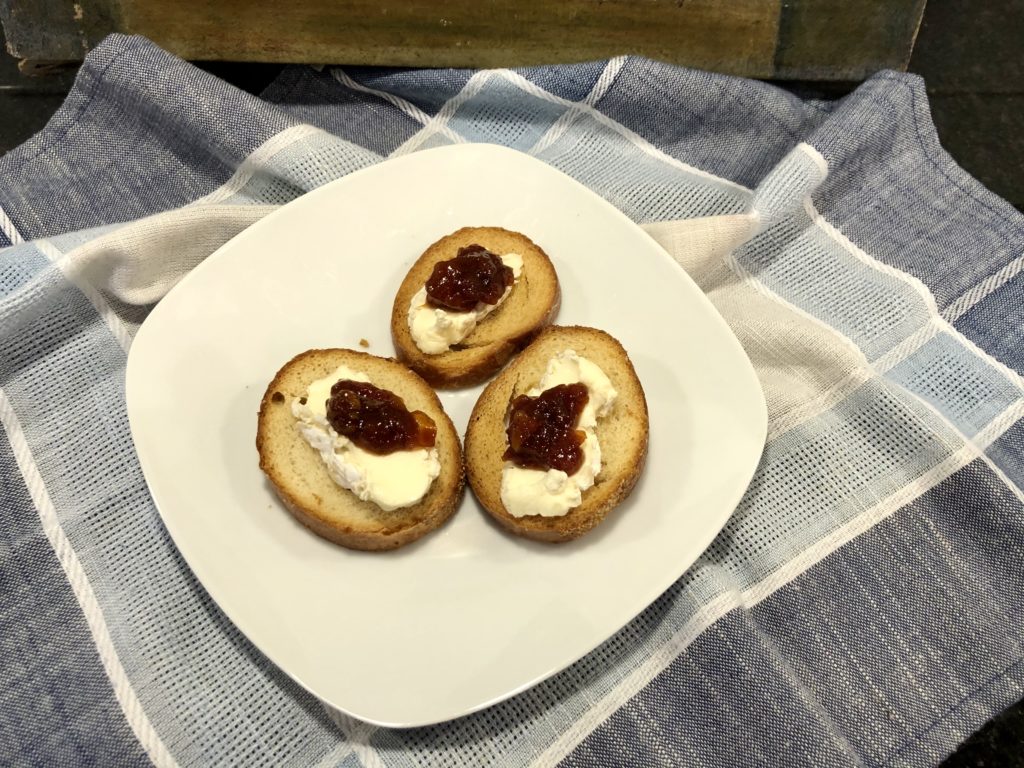 Tomatoes: 50 Tried & True Recipes is part of Adventure Publications' Nature's Favorite Foods Cookbooks series, which includes Apples, Blueberries, Rhubarb, Squash, and Maple Syrup.
For more recipes, our latest books, and stories, sign up for our newsletter here!