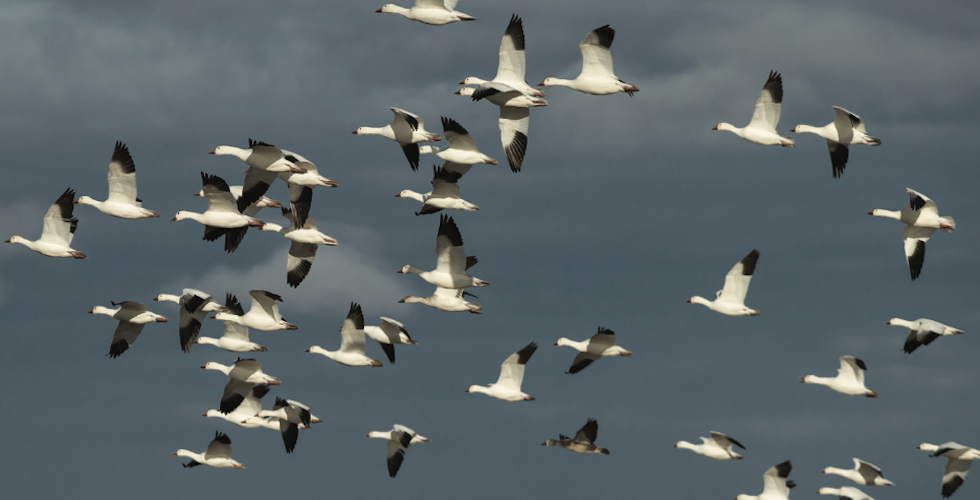 Introducing the Pacific Northwest Birding Companion 
Field Guide & Birding Journal
Posted on
February 19, 2021
Peaceful, relaxing, and inspiring―birding can yield a lifetime of satisfaction. For some, simple observation of birds is enough to fill them with joy. Others prefer to make it more interactive, striving to see a variety of species and learning to identify them. If you're among the latter, the Pacific Northwest Birding Companion by Stan Tekiela is just for you.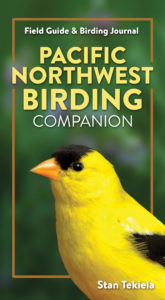 Written by award-winning author, naturalist, and wildlife photographer Stan Tekiela (known throughout the region for his best-selling bird identification guides), the Pacific Northwest Birding Companion is part how-to book, part field guide, and part journal.
Read Stan's tips for identifying birds, and learn about everything from reporting a rare bird to dealing with injured birds.
The field guide section of the Pacific Northwest Birding Companion organizes 145 species by color. When you see a yellow bird, go to the yellow section to discover what it is. There, you can also find range maps, as well as such information as nest descriptions, migration habits, and tips for attracting the species to your feeder.
At the bottom of every page, there's room to log information about when and where you see each species. You can also keep track of your birding life list on the book's closing pages―so you'll always have a running total of the different birds you've seen.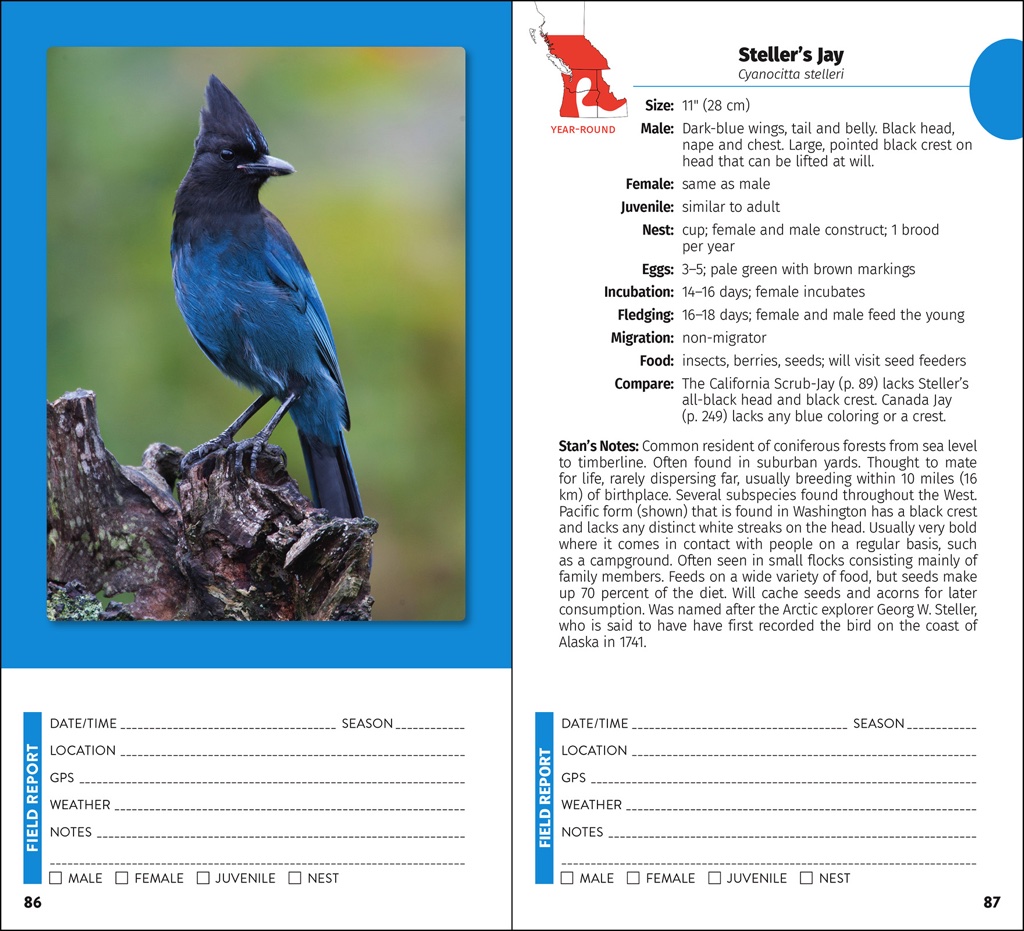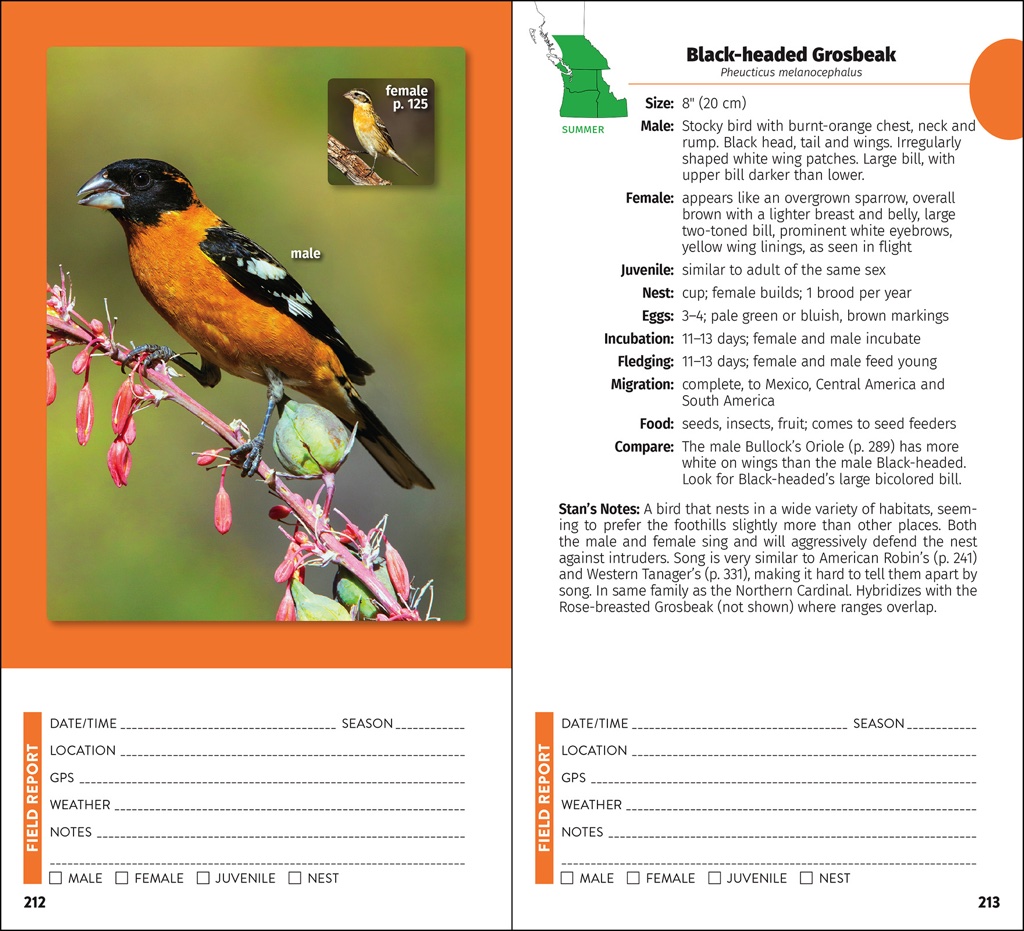 About the author: Naturalist, wildlife photographer, and writer Stan Tekiela is the author of more than 175 field guides, nature books, children's books, wildlife audio CDs, puzzles, and playing cards, presenting many species of birds, mammals, reptiles, amphibians, trees, wildflowers, and cacti in the United States. With a Bachelor of Science degree in Natural History from the University of Minnesota and as an active professional naturalist for more than 25 years, Stan studies and photographs wildlife throughout the United States and Canada. He has received various national and regional awards for his books and photographs.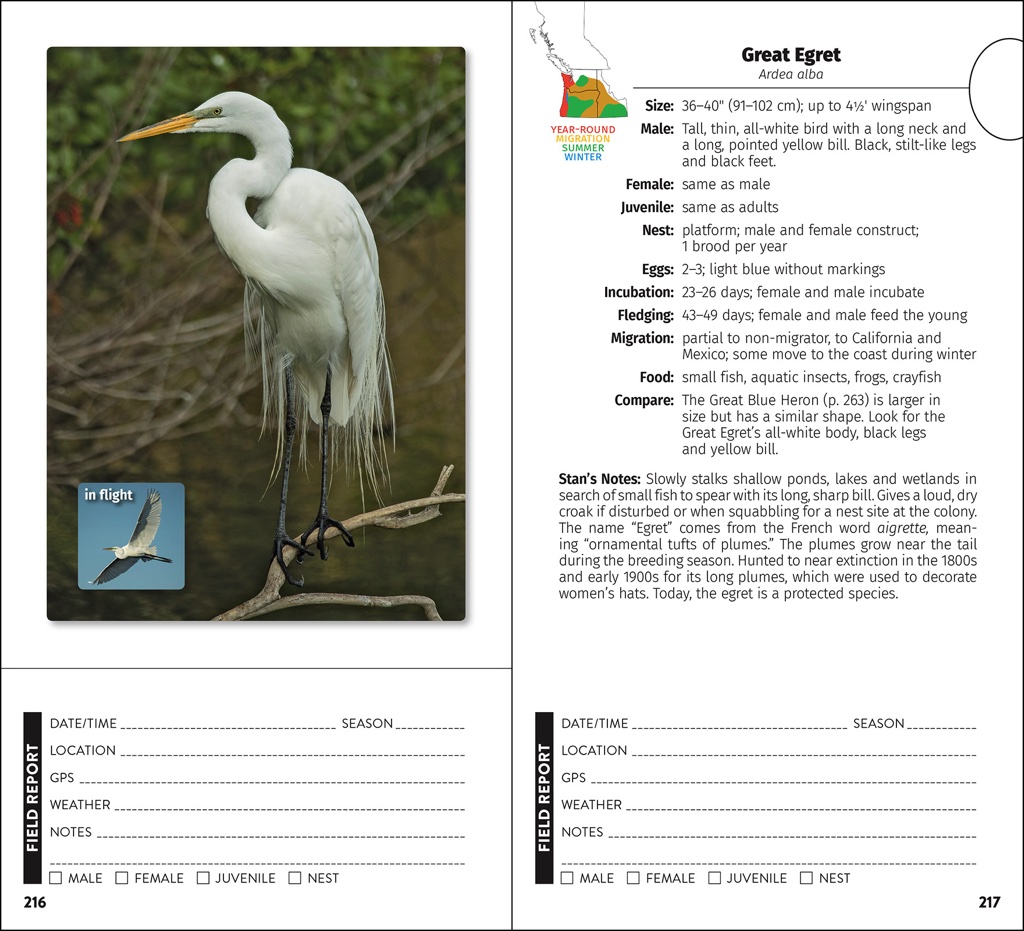 Also a well-known columnist and radio personality, Stan's syndicated column appears in more than 25 newspapers, and his wildlife programs are broadcast on a number of Midwest radio stations. Stan can be followed on Facebook and Twitter. He can be contacted via www.naturesmart.com.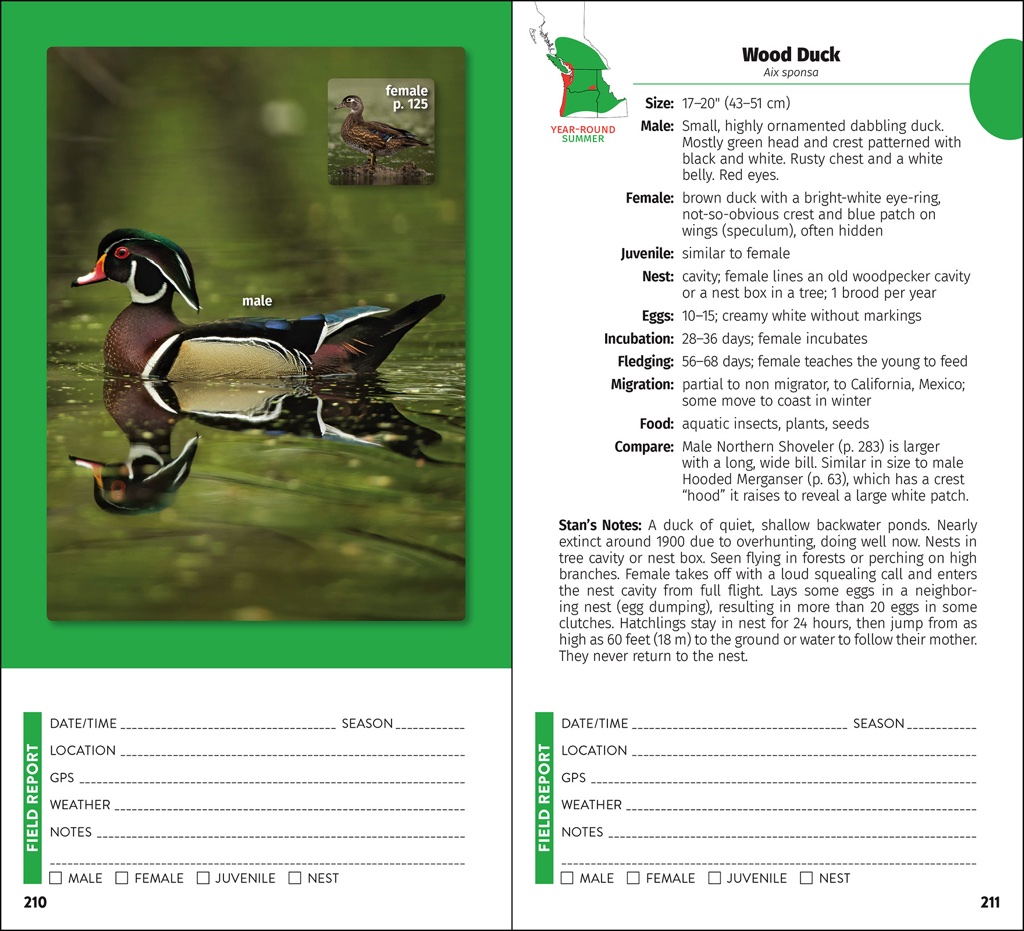 Order your bird-watching companion for Idaho, Oregon, and Washington here. For more stories about wildlife and nature, sign up for our newsletter now!