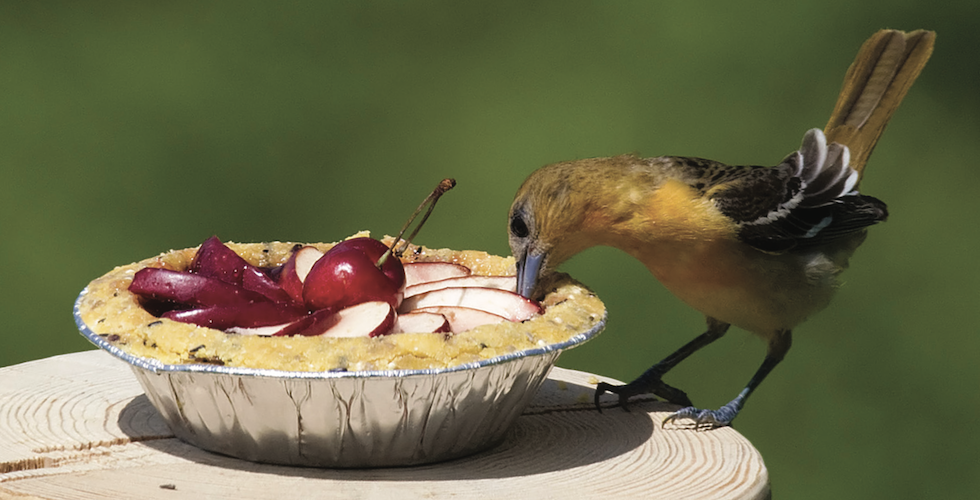 Homemade Bird Food to Feed Backyard Birds
Posted on
January 7, 2020
A few minutes in the kitchen can become hours of bird-watching fun. Take birding to another level by creating unique dishes especially for backyard birds. This creative cookbook by Adele Porter turns bird food into a banana split, cupcake, pie, and even tree ornaments. Children will especially enjoy helping you put together these visually appealing treats. The ingredients are designed to attract up to 74 different bird species, from hummingbirds to orioles and even "hard-to-get" birds in your area.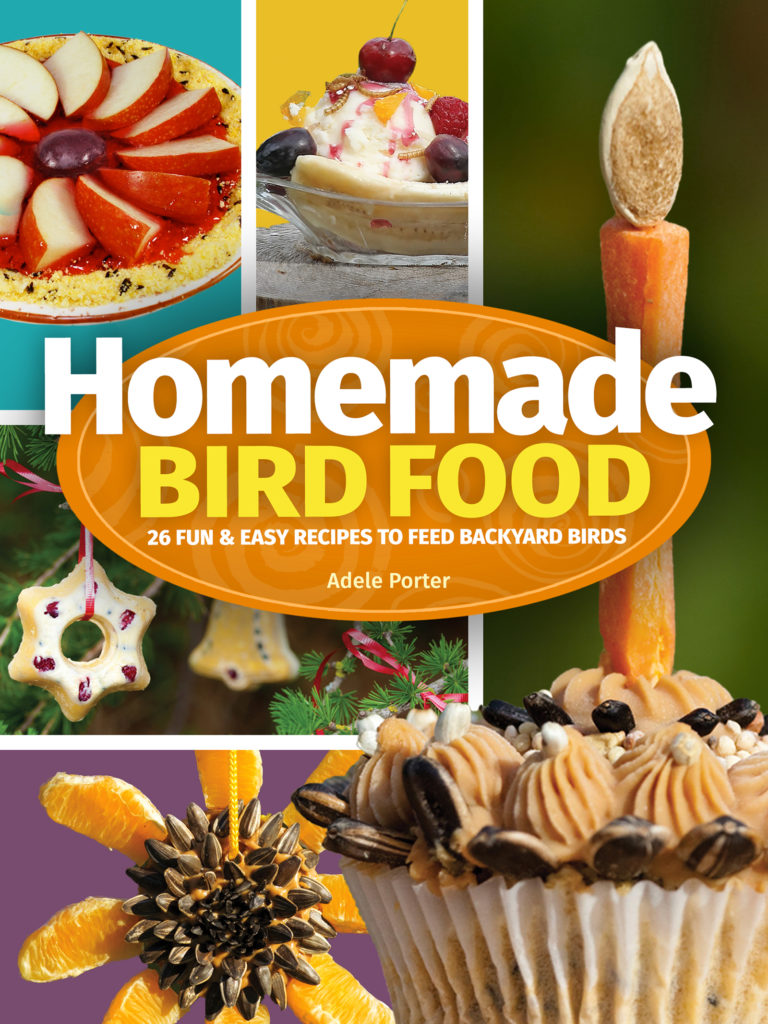 The beautifully designed, full-color book includes 26 recipes, along with tips on selecting the right ingredients for the right birds. A handy chart shows which types of birds dine on each dish, so you can make the best foods to attract the birds that you want to see. As an added bonus, you'll find tips for cooking with kids, wildlife research projects, a bird-identification section, and more!
See more birds with this fun and simple way to make bird-watching even more interactive. Invite everybirdy to your yard with a banquet of nutritious, homemade foods.
About the author: Award-winning writer and science educator Adele Porter combines her passion for science and dedication to children in her books. In fact, the students with whom Adele has worked during her 20 years as an educator inspired Homemade Bird Food.
Adele has also written educational materials for the Minnesota Department of Natural Resources, the U.S. Forest Service, and various publications. She is a member of the National Science Teachers' Association, the American Ornithologists' Union, and the Society of Children's Book Writers and Illustrators. For Adele, one of the best parts of being an author is meeting the readers of her books at author programs and book signings and hearing their enthusiastic outdoor stories. She looks forward to hearing about your new wildlife adventures! A native of Minnesota, Adele enjoys spending time with her three children more than anything else.
Pre-order your copy of Homemade Bird Food: 26 Fun & Easy Recipes to Feed Backyard Birds now!
Stay informed about our latest books and sign up for our newsletter now!