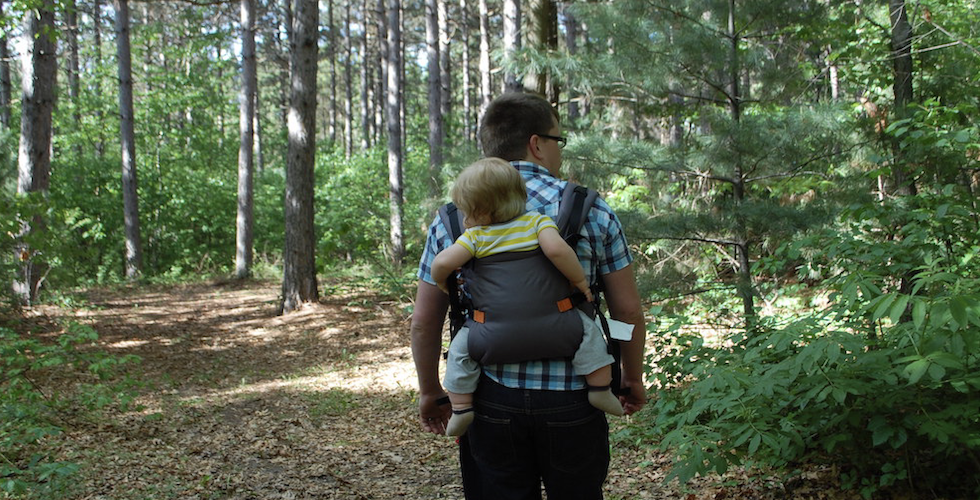 How to Get Your Kids Into Hiking
Posted on
October 25, 2019
Want to get your kids interested in hiking? Adventure Publications editor, dad, and hiker Brett Ortler gives you his tried-and-true tips.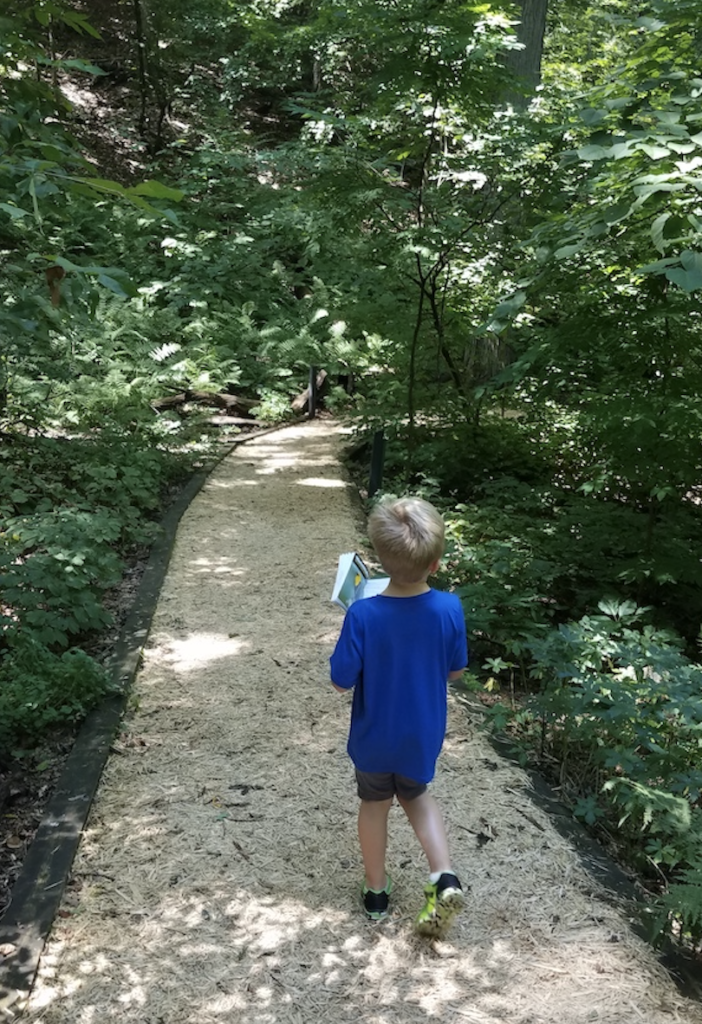 Find the Hikes Near You
Whether it's a paved path in a city park, a managed trail in a state park, or a wild national marvel such as the Appalachian Trail, there's probably a trail near you. Start by looking for local trails.
City and county parks are often undiscovered treasure troves of hiking trails; even if you're in the heart of a suburban or urban area, you'll often see a surprising amount of wildlife when traipsing along them.
State parks, too, often boast hundreds of miles of hiking trails, and they may offer guided hikes, as well as hikes with ties to local history or trails with interpretive signage along the way. In my experience, kids are often quick to race up to those signs and read them aloud.
Keep Trail Length in Mind
When you first start selecting hikes, start out with short hikes with minimal elevation gain—perhaps half a mile to a mile overall. Loop hikes or out-and-back hikes are great options, as it makes it easy to keep your bearings. Obviously, older kids can handle longer, more adventurous hikes, but believe me, on the last half-mile of the hike, you don't want to be pushing a stroller through the mud while also carrying your whiny toddler. (Been there, done that.)
Find Destination Hikes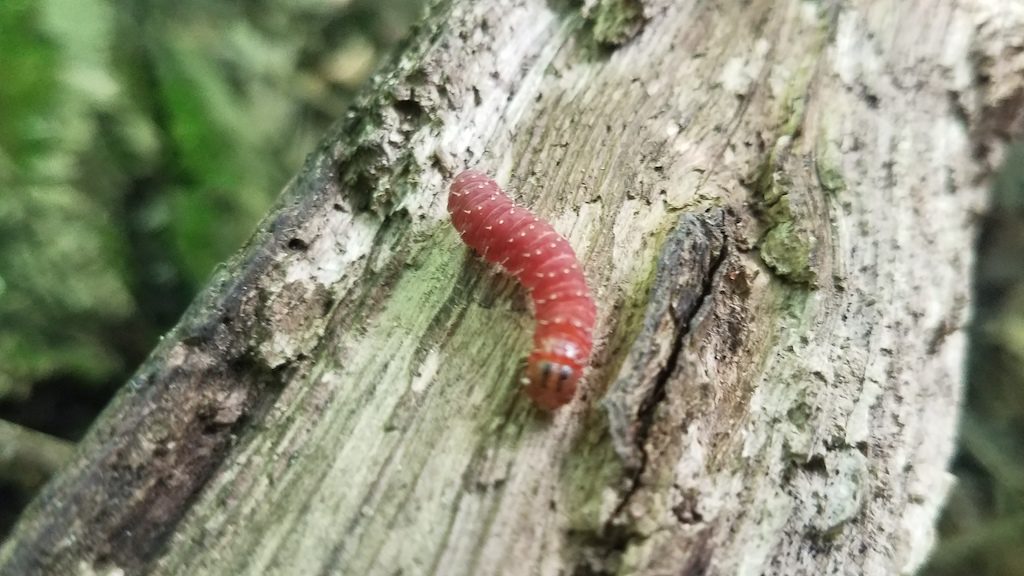 When you're looking at trail options, try to choose one with features that'll catch their interest—especially if you know something about it and can have a conversation about it as you walk. This can be as simple as choosing a trail known for its birds, butterflies, wildlife, flowers, or interpretive signage—or opting for one steeped in area history. Scenic views certainly don't hurt either!
Snacks, Sunscreen, and Water Are Must-Haves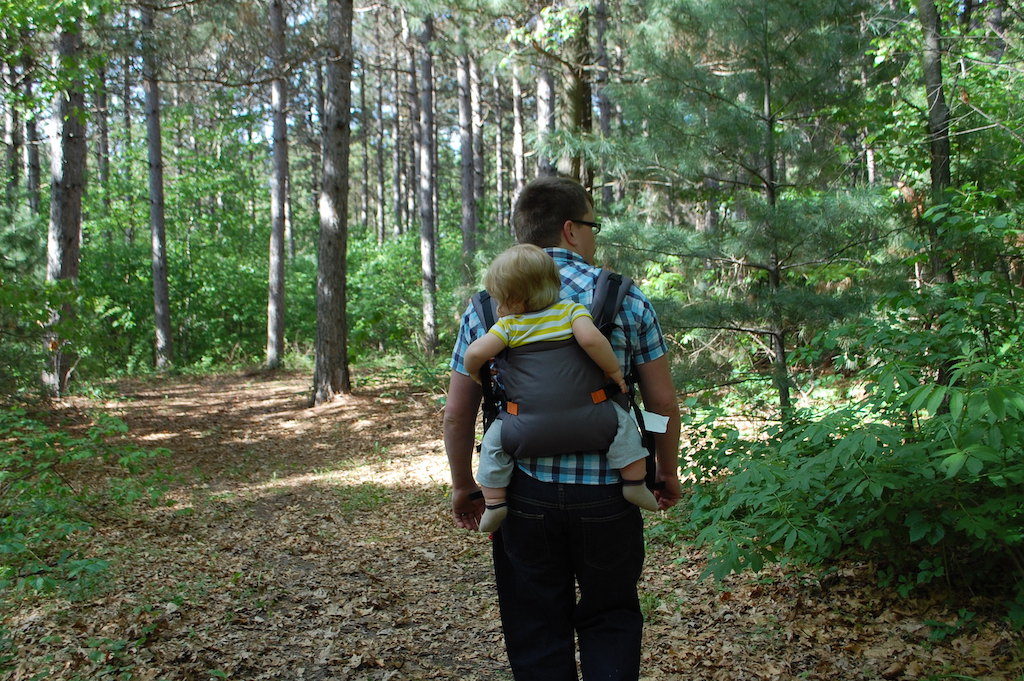 Obviously, before you start out on a hike, you want to keep safety in mind. Be sure that kids have sunscreen and are wearing bug spray. To prevent poison ivy, ticks, and the like, make sure they're wearing appropriate clothing—and shoes—for the hike. And if you want to ensure a serene hike, bring plenty of water and snacks. I don't know about you, but my kids act like they're members of the Donner Party after the first half mile of a hike.
Incorporate Other Activities to Hold Their Interest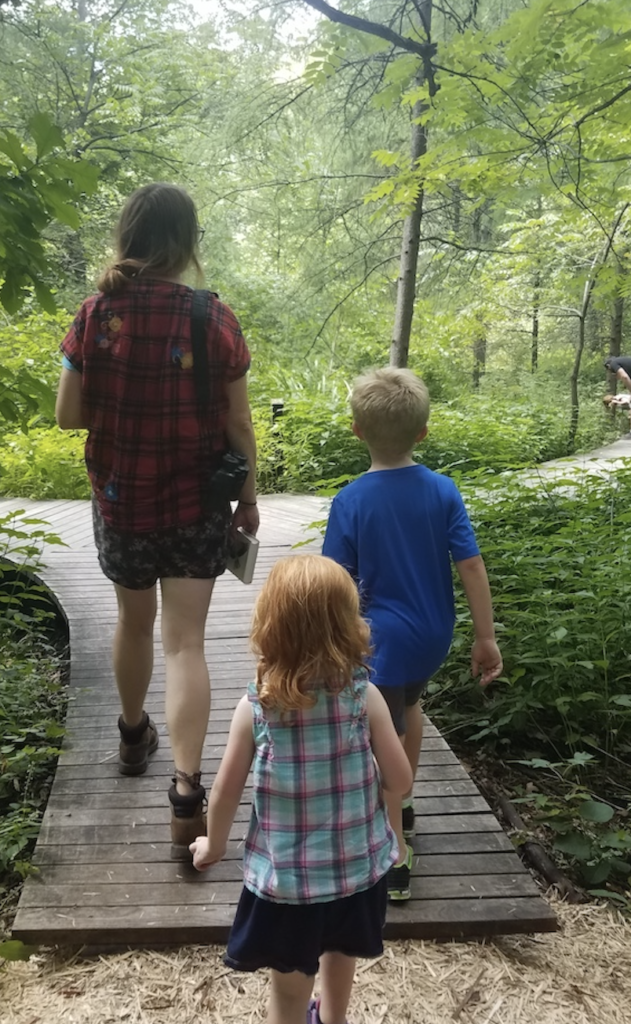 Of course, when you're on a hike, it's more about enjoying the trip than reaching your destination. That's especially true for kids, so consider working in other activities—especially birding; butterfly identification; and looking for berries, mushrooms, and wildlife.
On my family's most recent hike, at the Eloise Butler Wildflower Garden, we spotted a garter snake, two caterpillars, and even a pair of turkeys at one bend in the trail, but the highlight was seeing a barred owl that was practically posing for pictures (see a blurry photo taken through binoculars below). The kids are still talking about that owl, even a few weeks later.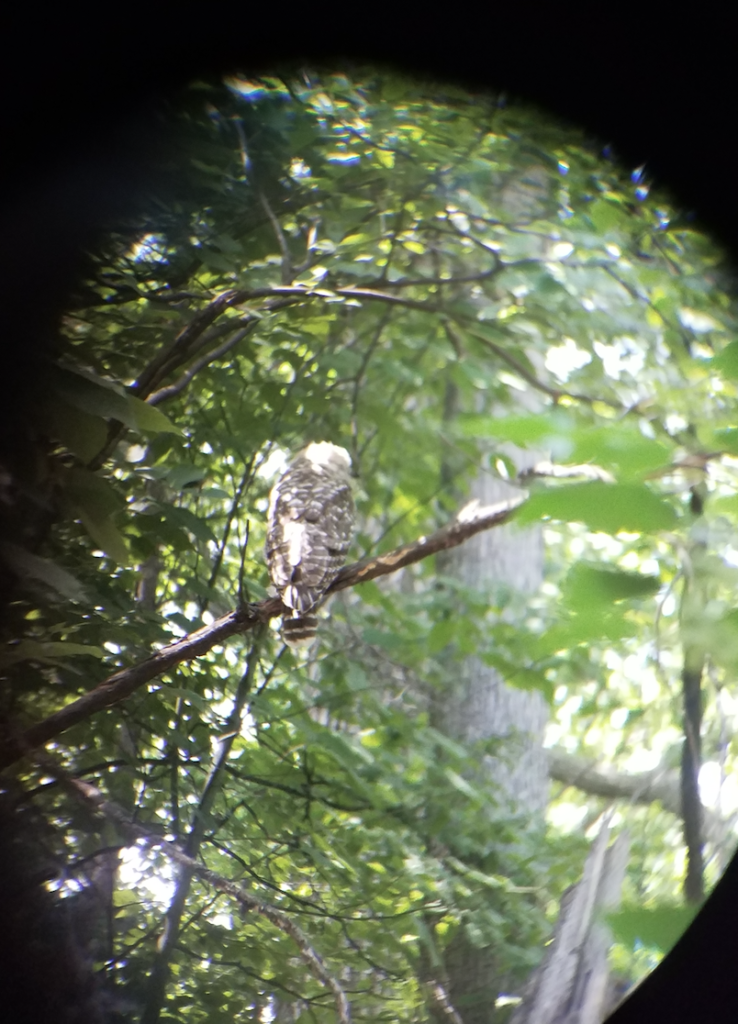 If you want to hit the trails with your kids, consider picking up a book in the 60 Hikes within 60 Miles series or the Five-Star Trails series, and always bring along your favorite field guide!
For more stories about wildlife and nature, sign up for our newsletter now!