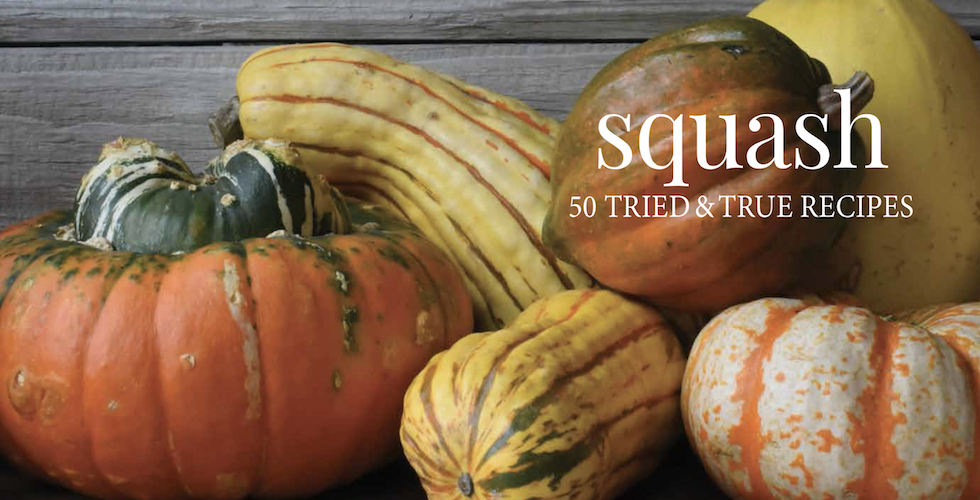 Spiced Pumpkin Pie: A Perfect Thanksgiving Treat
Posted on
September 27, 2019
Fall is here—time to think about the perfect dessert for the Thanksgiving spread. Julia Rutland, author of Squash: 50 Tried & True Recipes, has just the right pumpkin pie to impress the entire family.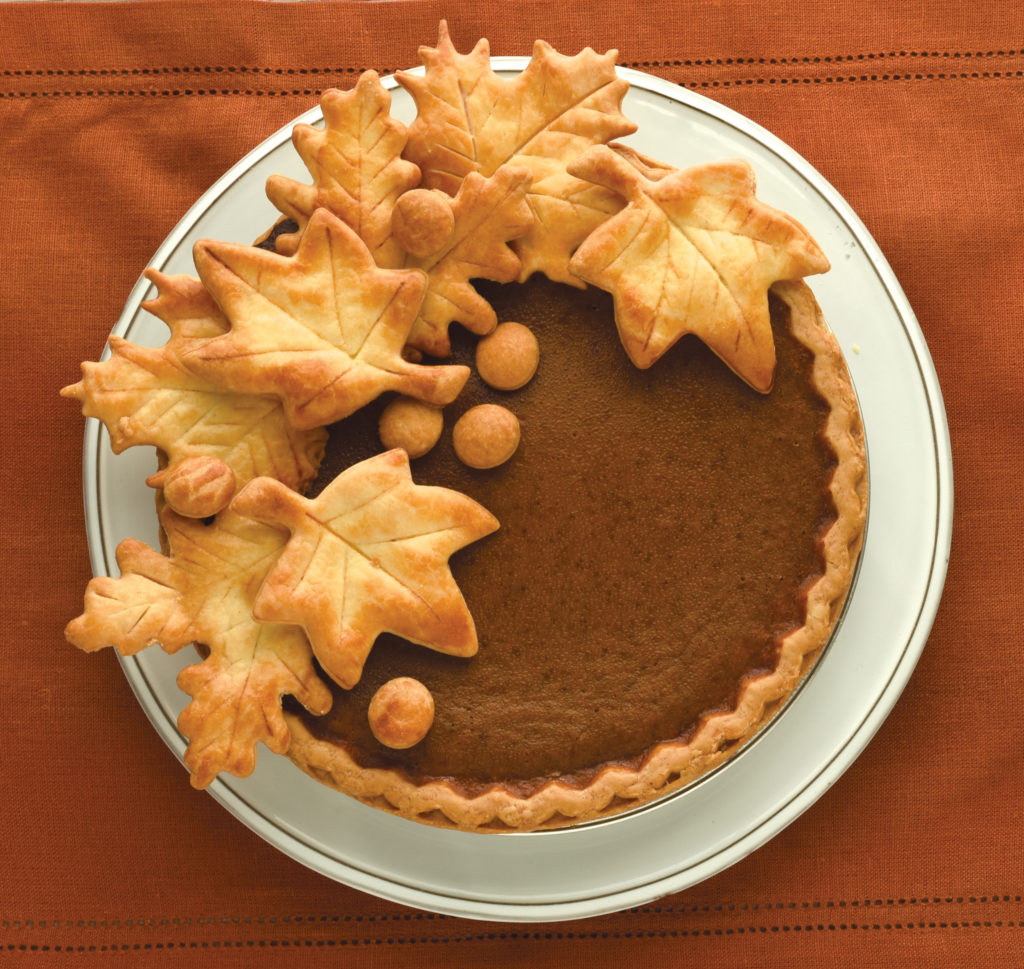 Canned pumpkin is easy to find and makes this dessert simple to put together quickly. Substitute pureed butternut or any other winter squash for a twist.
Sometimes I end up with a few tablespoons of extra filling, depending on the pie plate. Don't fret; just fill to the edge of the pastry and carefully slide it into the oven.
Decorate the edges with piecrust cutouts. You can place them on the edge of the pie as it bakes, but the no-fail method is to bake them separately on a baking sheet for 12 minutes like cookies.
We tried the recipe and did the whole thing from scratch, including the pumpkin filling. It is a lot of work, but well worth your effort.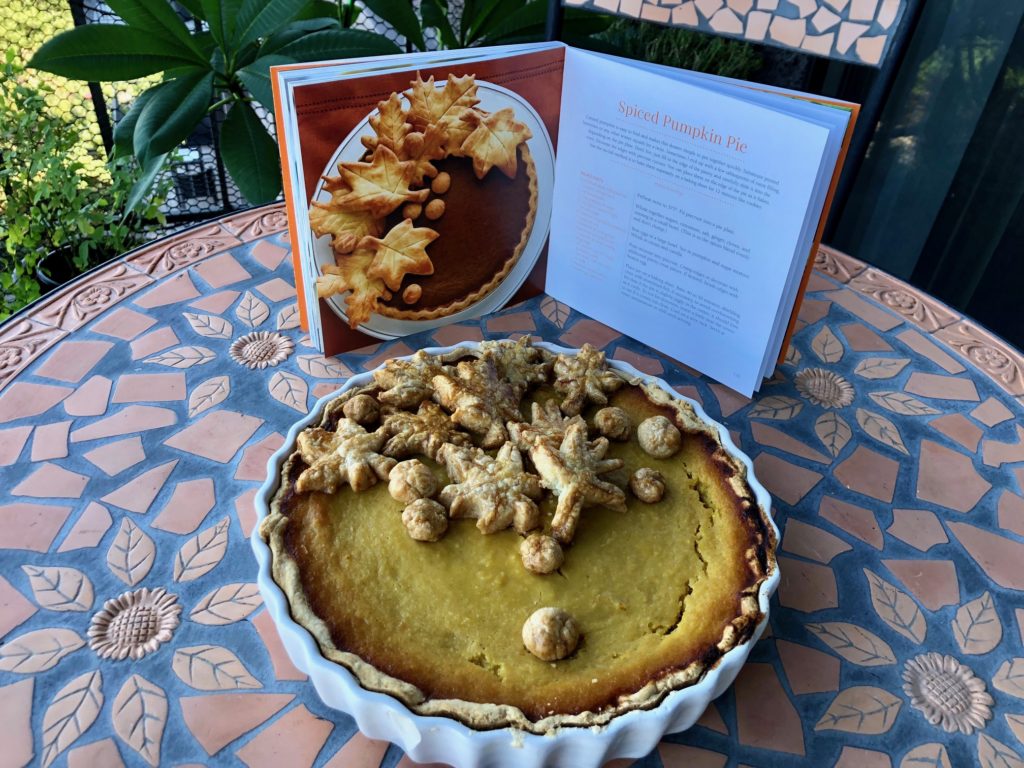 INGREDIENTS
1 unbaked deep-dish piecrust (frozen, refrigerated, or homemade)
1⁄2 cup granulated sugar
1⁄3 cup lightly packed light brown sugar
1 1⁄2 teaspoons ground cinnamon
1⁄2 teaspoon salt
3⁄4 teaspoon ground ginger
1⁄4 teaspoon ground cloves
1⁄4 teaspoon ground nutmeg
3 large eggs
1 (15-ounce) can or 2 cups pumpkin puree
1 cup cream, half-and-half, or milk
1 teaspoon vanilla extract
1 beaten egg (optional)
This pumpkin pie serves 8.
Preheat oven to 375°. Fit piecrust into a pie plate.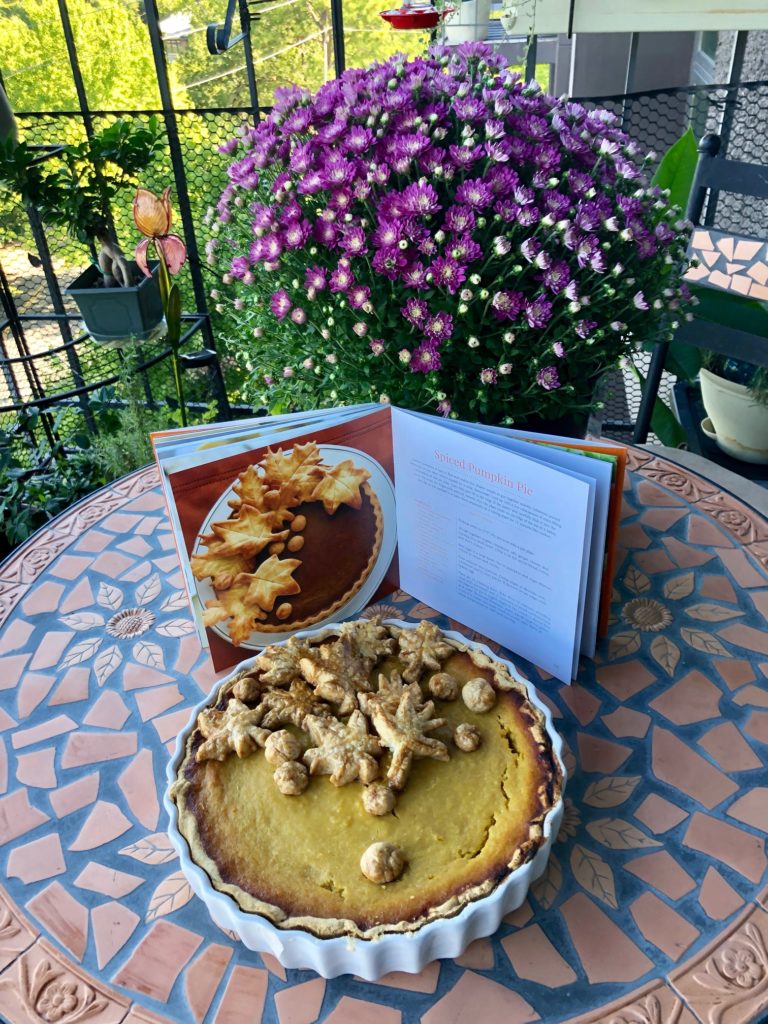 Whisk together sugars, cinnamon, salt, ginger, cloves, and nutmeg in a small bowl. (This is so the spices blend evenly and don't clump.)
Beat eggs in a large bowl. Stir in pumpkin and sugar mixture. Whisk in cream and vanilla.
Pour mixture into piecrust. Crimp edges or decorate with additional pastry crust pieces. If desired, brush edges with beaten egg.
Place pie on a baking sheet. Bake 40 to 50 minutes, shielding crust with aluminum foil, if necessary, to avoid overbrowning. It's okay if the pie is slightly jiggly in the center; it should firm as it cools. To test for doneness, insert a knife near the center to see if it comes out clean. Cool on a wire rack. Serve at room temperature or chill until serving.
If you enjoyed this recipe, check out Julia Rutland's cookbook Squash: 50 Tried & True Recipes.For more amazing recipes, special deals, and news, sign up for our newsletter now!