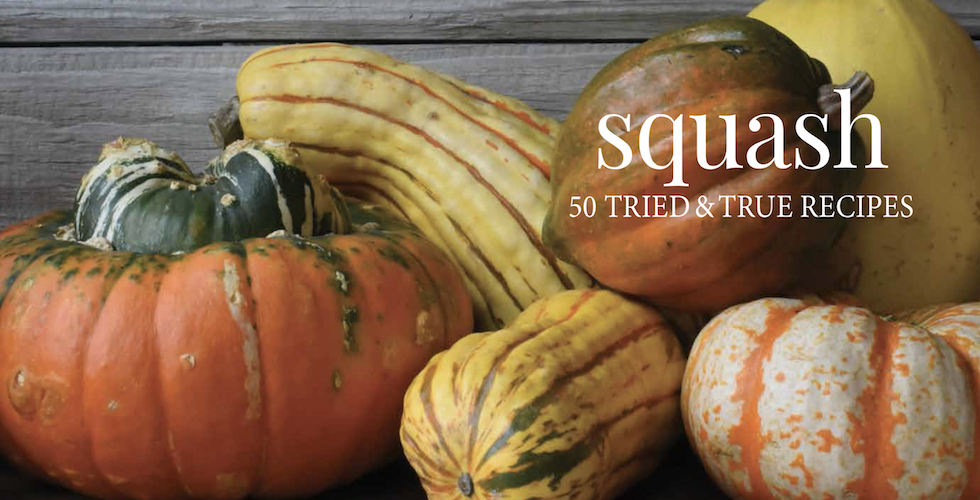 Italian Sausage-Summer Squash Soup: The Entire Family will Love It
Posted on
August 20, 2019
From acorn to zucchini, squashes are delicious, and they are readily available at grocery stores, farmers markets, and in gardens. Julia Rutland, author of Squash: 50 Tried & True Recipes, shares with us her recipe for an Italian Sausage-Summer Squash Soup the entire family will love. It is easy to prepare and so tasty. We can vouch for it, as we tried it out!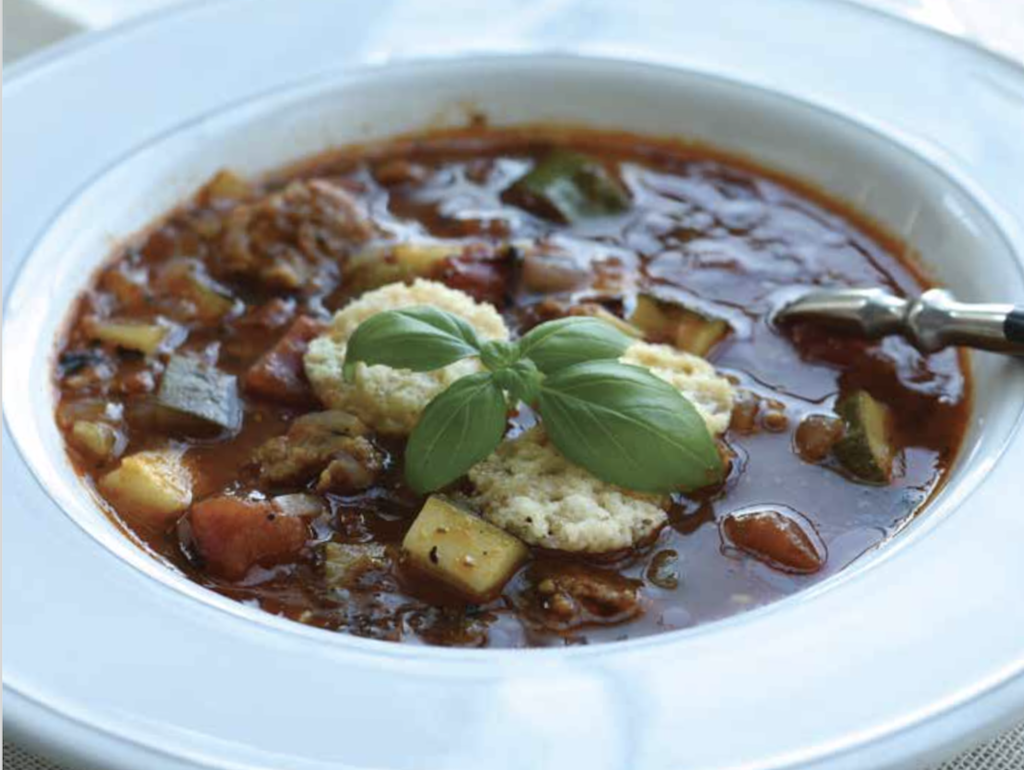 ITALIAN SAUSAGE-SUMMER SQUASH SOUP
INGREDIENTS 
2 tablespoons olive oil
1⁄2 pound sweet Italian bulk sausage
1⁄2 pound spicy Italian bulk sausage
1 large onion, chopped
4 celery stalks, chopped
1 green bell pepper, chopped
3 garlic cloves, minced
1 (28-ounce) can Italian-seasoned or fire-roasted diced tomatoes, undrained
1 (8-ounce) can tomato sauce
2 teaspoons dried Italian seasoning
2 teaspoons salt
1 tablespoon sugar
4 cups coarsely chopped zucchini and/or yellow squash 
GARNISHES
Parmesan crackers, fresh basil sprigs
PREPARATION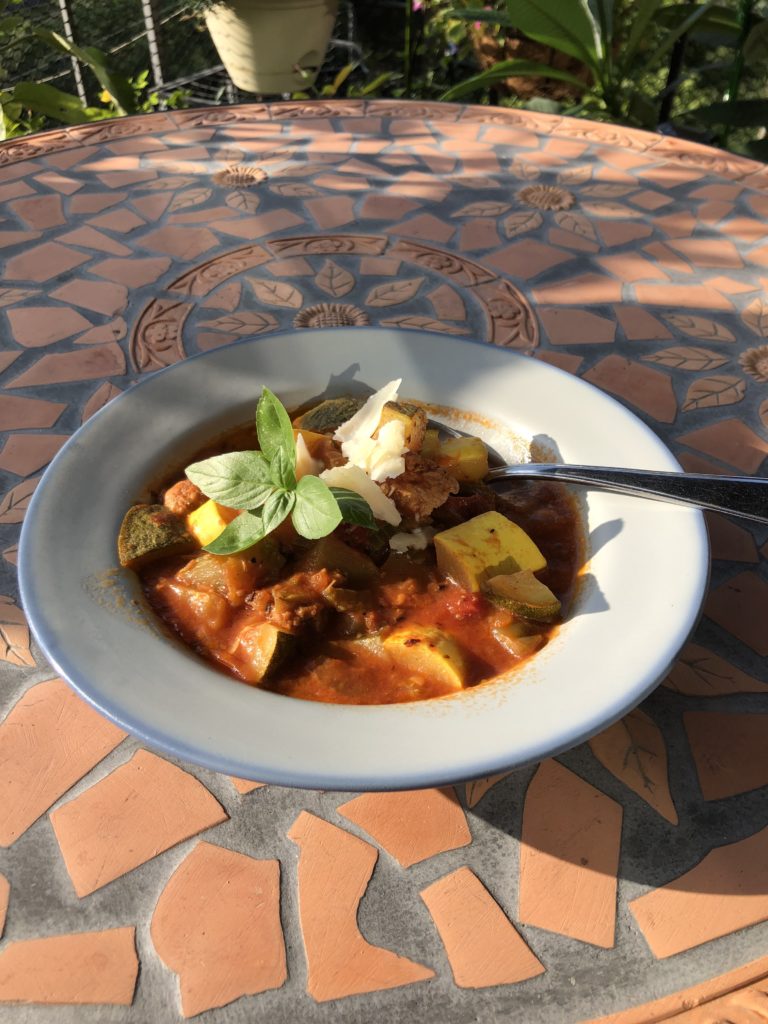 Heat olive oil in a large soup pot over medium heat. Add sausage and cook, stirring occasionally, until browned. Drain, if desired, and return to pot.
Add onion, celery, bell pepper, and garlic to sausage and cook 10 minutes, stirring occasionally, until tender. Stir in tomatoes, tomato sauce, Italian seasoning, salt, and sugar. Cover and simmer 45 minutes, stirring occasionally. Add squash and cook 10 minutes or until tender. Garnish, if desired.
GOOD TO KNOW
I like the mix of half sweet and half spicy sausage, but use all of one kind if you prefer. It may be easier to find the raw sausage in links that you can cut open and cook. If the sausage is extremely lean, you may need to add 1 tablespoon more olive oil to help it cook with the vegetables. Vegetarians can use meat-substitute crumbles, but the flavor may be too bland, so add extra Italian seasoning.
If you enjoyed this recipe for summer squash soup, check out Julia Rutland's cookbook Squash: 50 Tried & True Recipes.
For more amazing recipes, special deals, and news, sign up for our newsletter now!