Breakfast Hot Dishes Perfect for Cold Winter Mornings
Posted on
November 29, 2017
As the temperatures fall, breakfast hot dishes are the ideal way to lure your family to the the table. Here are two fabulous recipes from Theresa Millang's Great Minnesota Hot Dish, the go-to source for comfort food for years.
Cinnamon French Toast Hot Dish
Ingredients
2 cups whole milk
1/4 teaspoon vanilla extract
3 eggs, lightly beaten
12 slices whole wheat bread, cut in half crosswise
2 tablespoons butter, melted
1/2 cup powdered sugar
11/2 cups golden raisins
21/2 teaspoons ground cinnamon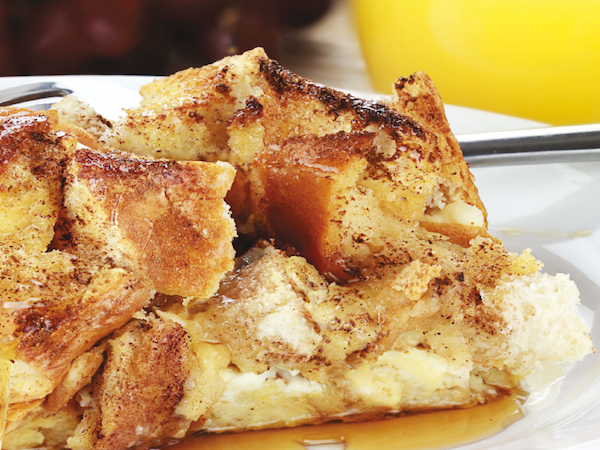 Preheat oven to 400˚F.
Combine milk, vanilla, and eggs in a medium-size bowl; whisk until blended. Dip bread slices in milk mixture to coat. Layer 1/3 coated bread slices on bottom of a buttered 9×9-inch square glass baking dish; drizzle evenly with 1/3 butter, 1/3 sugar, and 1/2 raisins.
Repeat layers once, going a different direction with the bread. Top with remaining 1/3 bread, 1/3 butter, and 1/3 sugar. Top with ground cinnamon. Cover and bake 25 minutes. Remove cover; bake 15 minutes. Serves 6.
Make It Modern: Substitute 12 slices buttermilk bread for whole wheat bread.
Scrambled Eggs 'n' Broccoli
Ingredients
4 tablespoons butter, divided
1/4 cup all-purpose flour
2 cups whole milk
2 cups shredded Cheddar cheese
1 cup sliced fresh mushrooms
1/4 cup finely chopped onion
12 eggs, lightly beaten
1 teaspoon salt
1 (10-ounce) package frozen chopped broccoli, cooked and drained
1 cup soft breadcrumbs, tossed with 1 tablespoon melted butter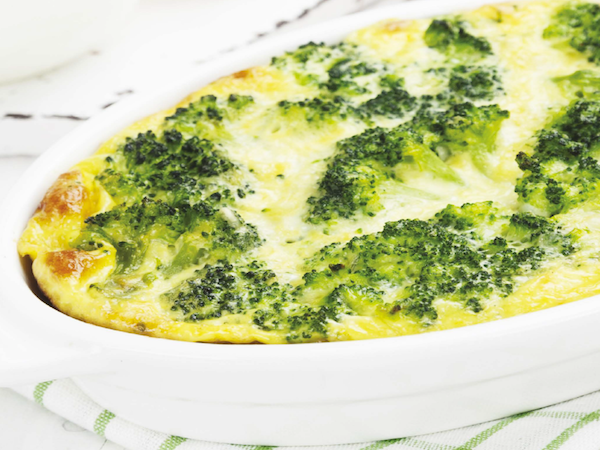 Preheat oven to 350˚F.
Melt 2 tablespoons butter in a saucepan over medium heat. Add flour; cook while stirring until flour mixture begins to bubble. Gradually stir in milk. Bring to a boil; cook while stirring 2 minutes. Remove from heat. Stir in cheese until melted.
Melt remaining 2 tablespoons butter in a large saucepan over medium heat. Add mushrooms and onion; cook while stirring until tender. Stir eggs and salt into mushroom mixture in pan; cook while stirring until eggs are set. Add cheese mixture and broccoli to egg mixture; mix well. Pour mixture into a lightly greased 111/2×71/2×2-inch glass baking dish. Top with breadcrumb mixture. Cover and refrigerate overnight.
Remove from refrigerator 30 minutes before baking. Bake, uncovered, 30 minutes. Serves 6.
Note: These breakfast hot dishes are perfect for lazy morning breakfasts. Serve with fruit juice along with biscuits or buttered toast.
Looking for more delicious breakfast hot dishes? Check out these easy-to-make recipes.