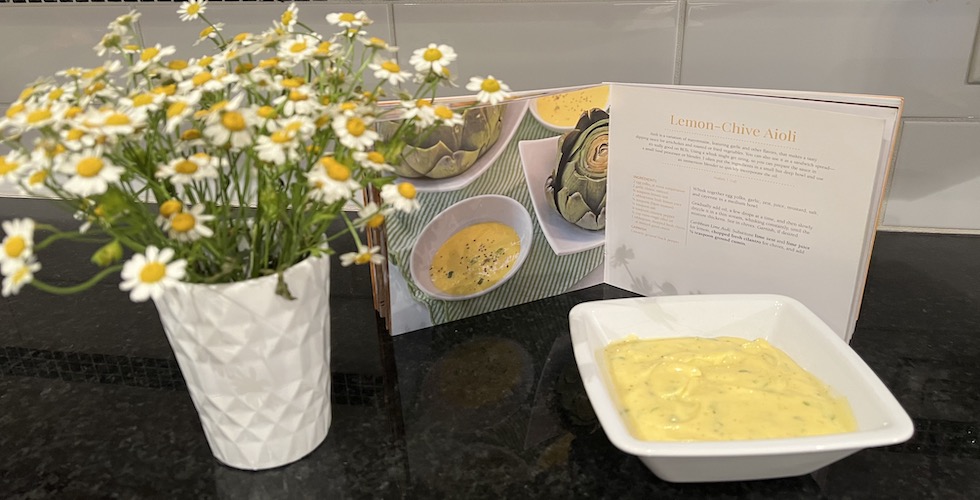 Lemon-Chive Aioli Recipe
Posted on
November 13, 2023
Julia Rutland, author of Eggs: 50 Tried & True Recipes, shares with us her Lemon-Chive Aioli recipe. We tried it out, and so should you.
Aioli is a variation of mayonnaise, featuring garlic and other flavors, that makes a tasty
dipping sauce for artichokes and roasted or fried vegetables. You can also use it as a sandwich spread— it's really good on BLTs. Using a whisk might get tiring, so you can prepare the sauce in
a small food processor or blender. Julia often puts the ingredients in a small-but-deep bowl and uses
an immersion blender to quickly incorporate the oil.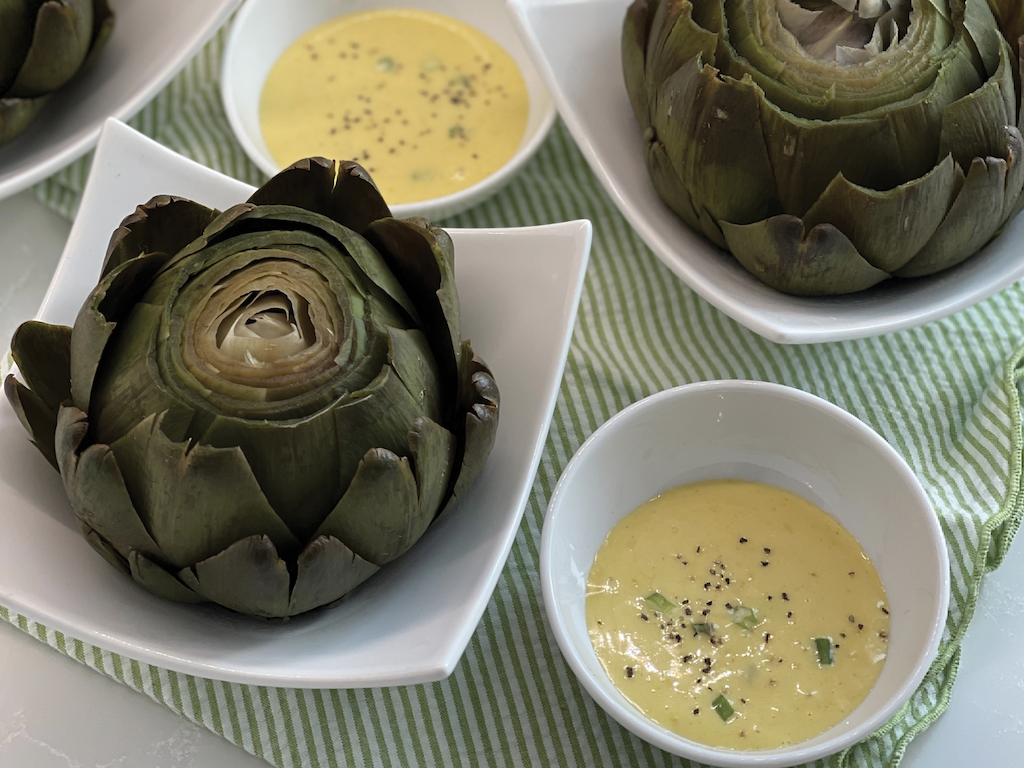 Makes 1 cup
INGREDIENTS
2 egg yolks, at room temperature
2 garlic cloves, minced
3⁄4 teaspoon lemon zest
2 tablespoons fresh lemon juice
3⁄4 teaspoon Dijon mustard
3⁄4 teaspoon salt
1⁄8 teaspoon cayenne pepper
3⁄4 cup extra-virgin olive oil
1 tablespoon chopped fresh chives or minced green onion
GARNISH
Coarsely ground black pepper
HOW TO
Whisk together egg yolks, garlic, zest, juice, mustard, salt, and cayenne pepper in a medium bowl.
Gradually add oil, a few drops at a time, and then slowly drizzle it in a thin stream, whisking constantly, until mixture thickens. Stir in chives. Garnish, if desired.
Caribbean Lime Aioli: Substitute lime zest and lime juice for lemon, chopped fresh cilantro for chives, and add 1⁄2 teaspoon ground cumin.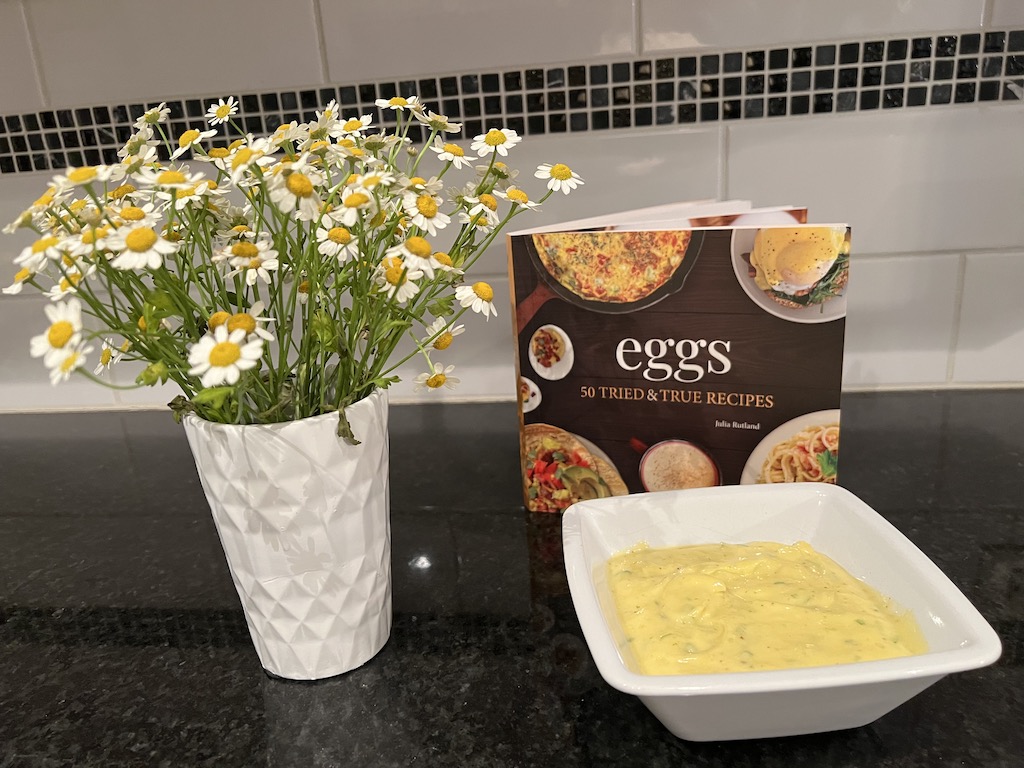 Eggs: 50 Tried & True Recipes is part of Adventure Publications' Nature's Favorite Foods cookbook series, which includes the following, also by Julia: Tomatoes, Blueberries, Squash, Honey, and Apples, as well as Rhubarb, Maple Syrup, and Strawberries by Corrine Kozlak.
If you enjoyed this post, sign up for our newsletter. Make sure to check out new recipes from Julia's latest cookbook. For the upcoming apple season, you might also like these two recipes from Julia's Apples: 50 Tried & True Recipes cookbook.