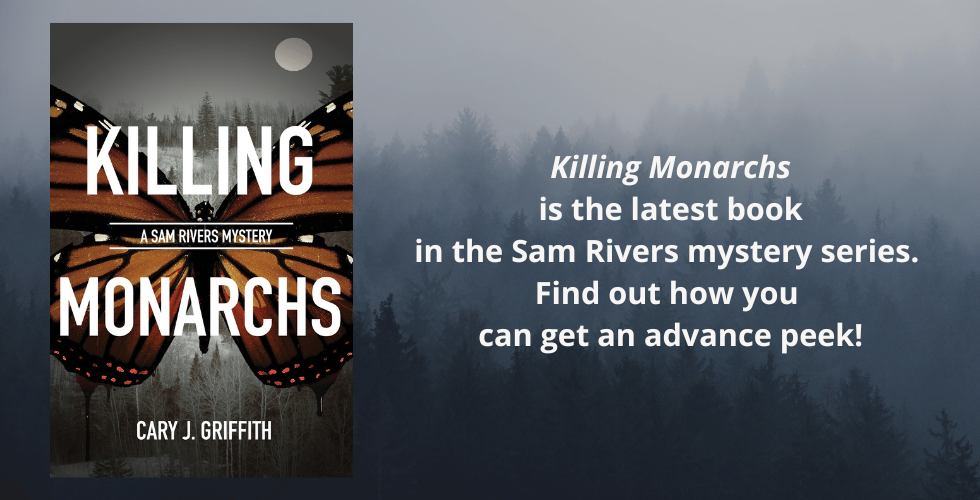 Get a Sneak Peek at Killing Monarchs—the Latest in the Sam Rivers Mystery Series
Posted on
January 13, 2023
Two dead bodies and too many coincidences to ignore—in this outdoors mystery, Special Agent Sam Rivers must stop a murderous conspiracy. Killing Monarchs will be available wherever books are sold as of June 13th.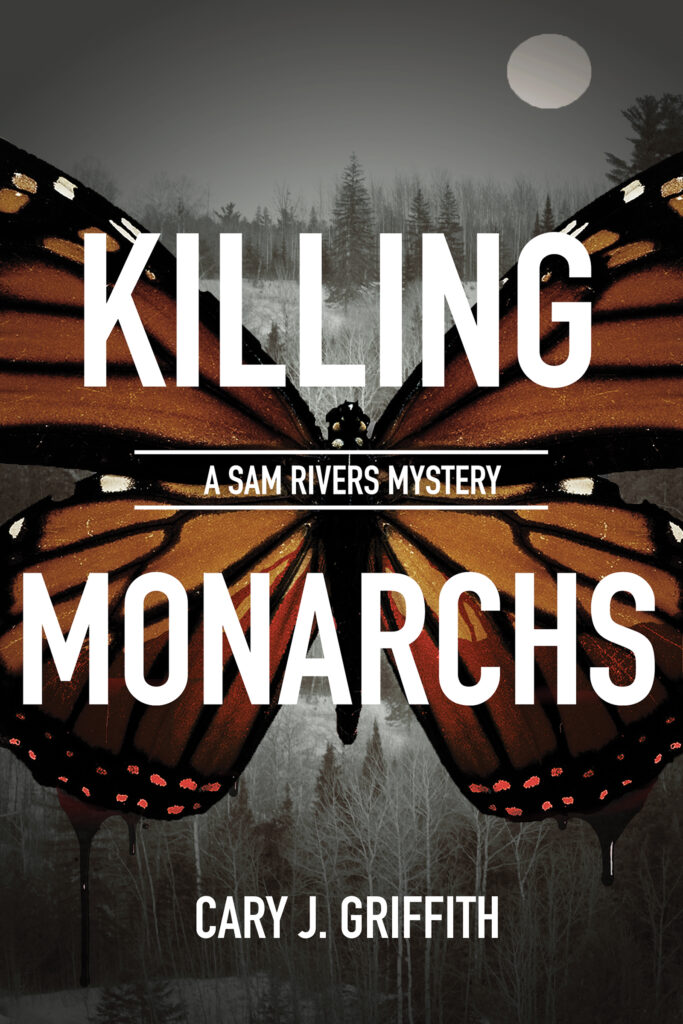 In the meantime, we are giving five (5) readers a chance to receive an advance book copy. Enter for a chance to win one copy of the book at the end of this blog post! But first, here's more about the most recent addition to the Sam Rivers mystery series.
As a special agent for the U.S. Fish & Wildlife Service, Sam has researched and studied a variety of animals. He's visiting sixth graders at Hopkins Elementary to share photographs of the monarch butterfly—and he has brought along his drug-sniffing wolf-dog, Gray, to give students a demonstration of his partner's remarkable skills. Gray finds a sample drug packet hidden by Sam, but that's not all. The wolf-dog keeps following his nose, leading Sam to a utility room where they discover the school's janitor—dead! When Sam and Gray come upon a second victim, the coincidences are too great to ignore. Sam's instincts tell him there will be more deaths, but, as usual, those instincts put him at odds with conventional law enforcement.
The Denver Post calls Sam Rivers the "predator's predator." In Killing Monarchs, natural history writer Cary J. Griffith brings back Sam for his third mystery—a thrilling novel filled with action and suspense.
Award-winning author Cary J. Griffith grew up among the woods, fields, and emerald waters of Eastern Iowa. His childhood fostered a lifelong love of wild places. He earned a B.A. in English from the University of Iowa and an M.A. in library science from the University of Minnesota. Cary's books explore the natural world. In nonfiction, he covers the borderlands between civilization and wild places. In fiction, he focuses on the ways some people use flora and fauna to commit crimes, while others with more reverence and understanding of the natural world leverage their knowledge to bring criminals to justice. He lives with his family in a suburb of Minnesota's Twin Cities.
If you enjoyed this post, sign up for our newsletter.