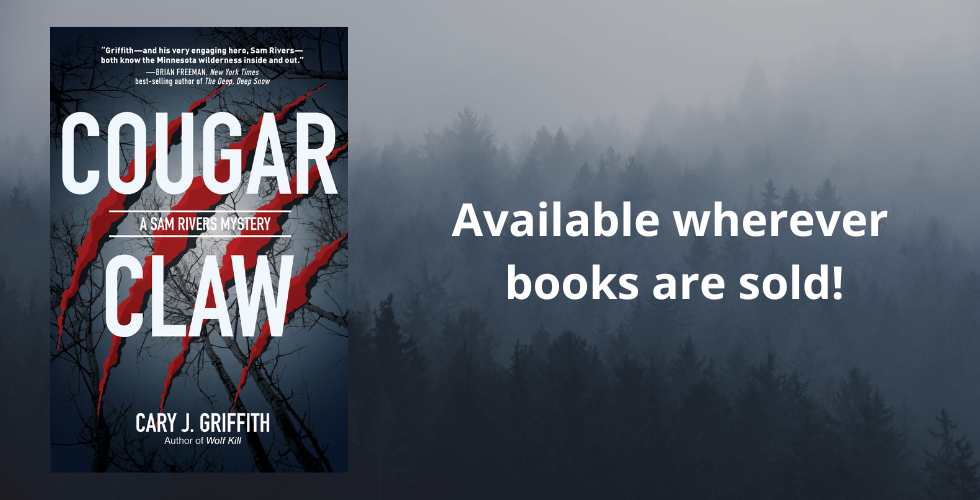 Cougar Claw: The Long-Awaited Second Book in the Sam Rivers Mystery Series Now in a Store Near You
Mystery readers are excited to dive into Cary Griffith's book Cougar Claw and so are we. Find out what awaits you in this second book in the Sam Rivers Mystery Series.
Enter our GIVEAWAY listed at the end of this post for a chance to win a copy of the book.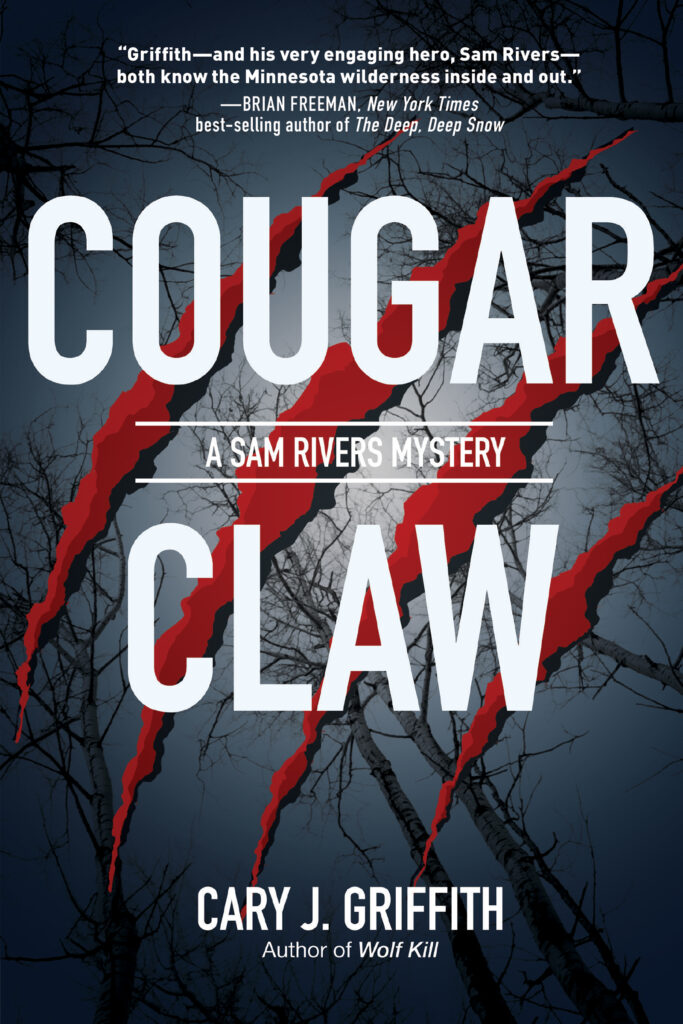 In Cougar Claw, natural history writer Cary J. Griffith brings back Sam Rivers, the predator's predator, and pens a puzzling mystery filled with suspense and intrigue. Publication day is June 14. Order your copy now!
More about the book: In this outdoors mystery, special agent Sam Rivers investigates the unexplained―and very unlikely―cougar attack that has killed a wealthy business owner.
The sighting of a cougar in the Minnesota River Valley, outside the Twin Cities, is incredibly rare. A deadly cougar attack on a human in this area is about as likely as getting struck by lightning―twice. Yet when wealthy business owner Jack McGregor is found dead, the physical evidence seems incontrovertible.
Sheriff Rusty Benson brings in Sam Rivers, a US Fish & Wildlife (USFW) special agent and a wildlife biologist, to examine the scene and sign off on his conclusions. But Sam's experiences have given him a penchant for understanding predators, and he has more questions than answers.
Details begin to surface that challenge law enforcement's open-and-shut case. To find justice, Sam must take matters into his own hands. He enlists the help of reporter Diane Talbott and his wolf-dog, Gray, who's in training to become a working dog for the USFW. Gray's nose leads the investigation in unexpected directions. The more rocks that Sam turns over, the more motives for murdering Jack McGregor seem to slither out.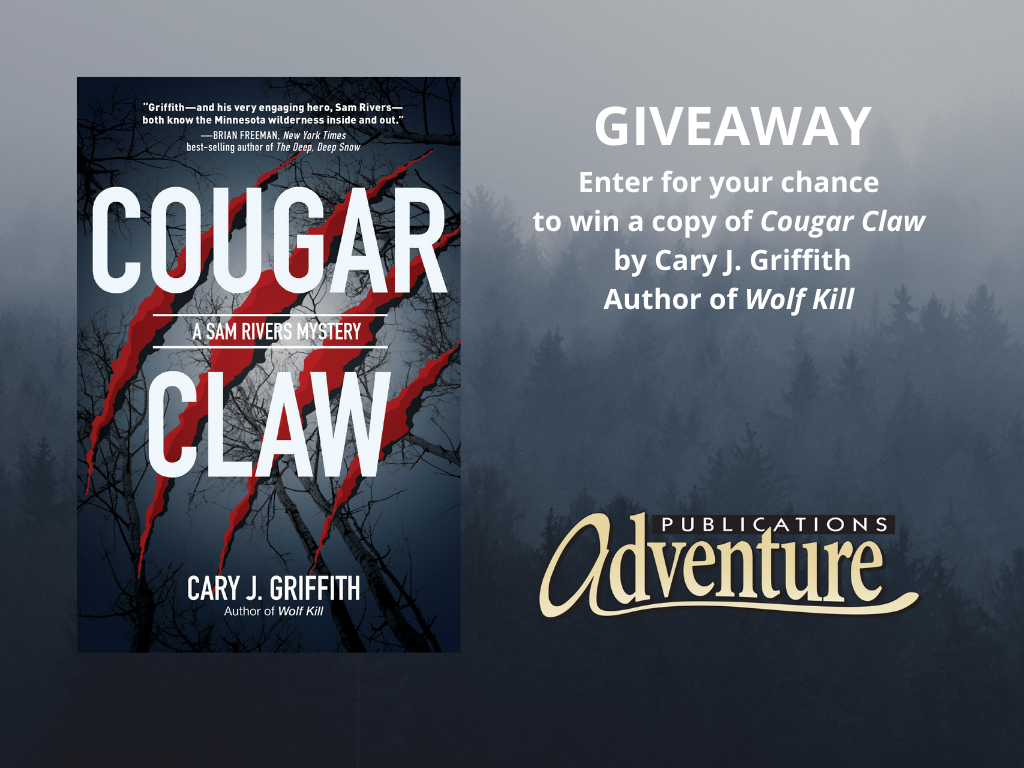 With no help or support from local law enforcement, Sam and his team are all that stand between justice and those who might otherwise get away with murder. Sam's knowledge of the backcountry, cougars, and the criminal mind are put to the test as he tries to solve the case―and stay alive.
About the author: Award-winning author Cary J. Griffith grew up among the woods, fields, and emerald waters of eastern Iowa. His childhood fostered a lifelong love of wild places. He earned a B.A. in English from the University of Iowa and an M.A. in library science from the University of Minnesota. Cary's books explore the natural world. In nonfiction, he covers the borderlands between civilization and wild places. In fiction, he focuses on the ways some people use flora and fauna to commit crimes, while others with more reverence and understanding of the natural world leverage their knowledge to bring criminals to justice. He lives with his family in a suburb of Minnesota's Twin Cities.