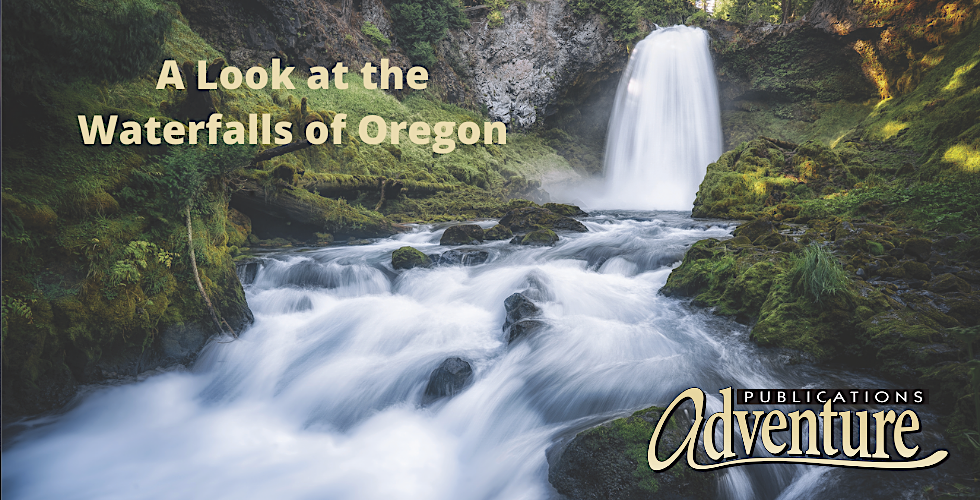 A Look at the Waterfalls of Oregon
Posted on
January 14, 2022
In her book Oregon Day Trips by Theme, Stacy McCullough helps readers to discover the state's unique attractions―beaches, waterfalls, lighthouses, museums, and more. Today we take a look at five waterfalls in the Beaver State. 
Oregon is home to hundreds of waterfalls, and waterfall hikes (and photography) are practically a pastime in the state. From the towering Multnomah Falls outside Portland to the diminutive but striking Hug Point Falls, accessible only at low tide, the waterfalls of Oregon will not disappoint.
Drift Creek Falls
Located about 16 miles east of Lincoln City, at this trailhead you can walk through a slice of Siuslaw National Forest on an easy 1.5-mile path (3 miles round-trip). From the trailhead (see the link above for directions and a brochure), you'll head downhill, crossing two little wooden bridges that bring you over a stream that continues with your stroll. As you keep descending, you'll start to hear the waterfall, and you'll cross another footbridge, where you'll see a big suspension bridge. Continue on the main trail and you'll arrive at a steel suspension bridge and the falls cascading down. From here, you can walk across the suspension bridge and continue to the end of the trail, or you can return to your starting point.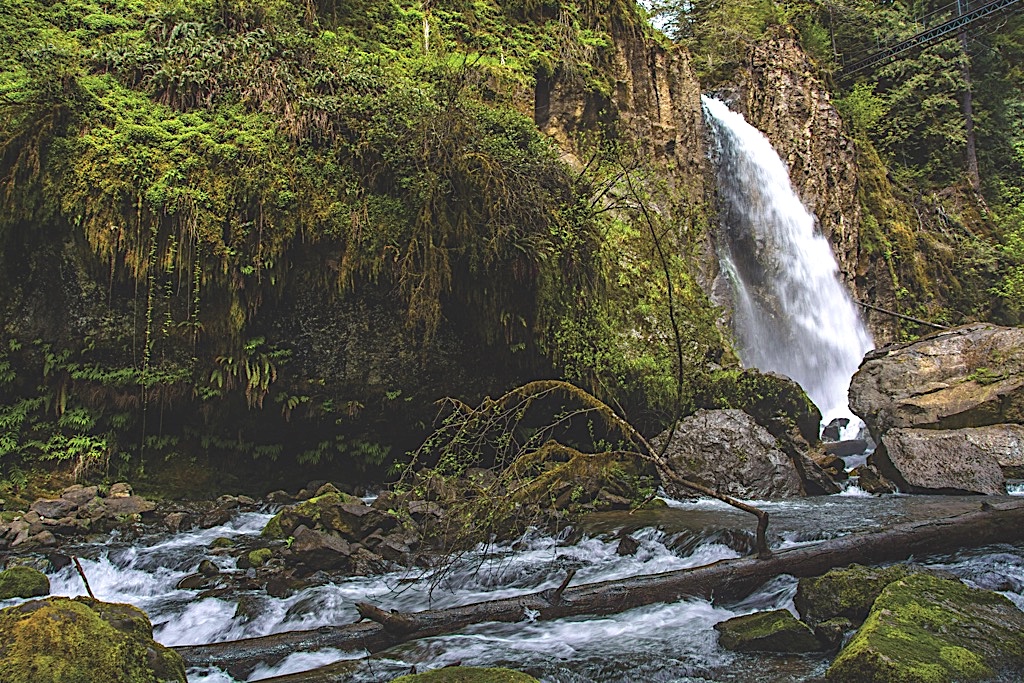 Sahalie and Koosah Falls
Sahalie and Koosah Falls are both accessible via a loop trail. You can start at the parking areas for either
falls. From there, venture along the path to take in bird-watching and squirrel spotting until you reach the next waterfall. Sahalie features water cascading down 100 feet down; Koosah Falls is slightly smaller at "only" 70 feet tall, with the water dropping into a deep pool.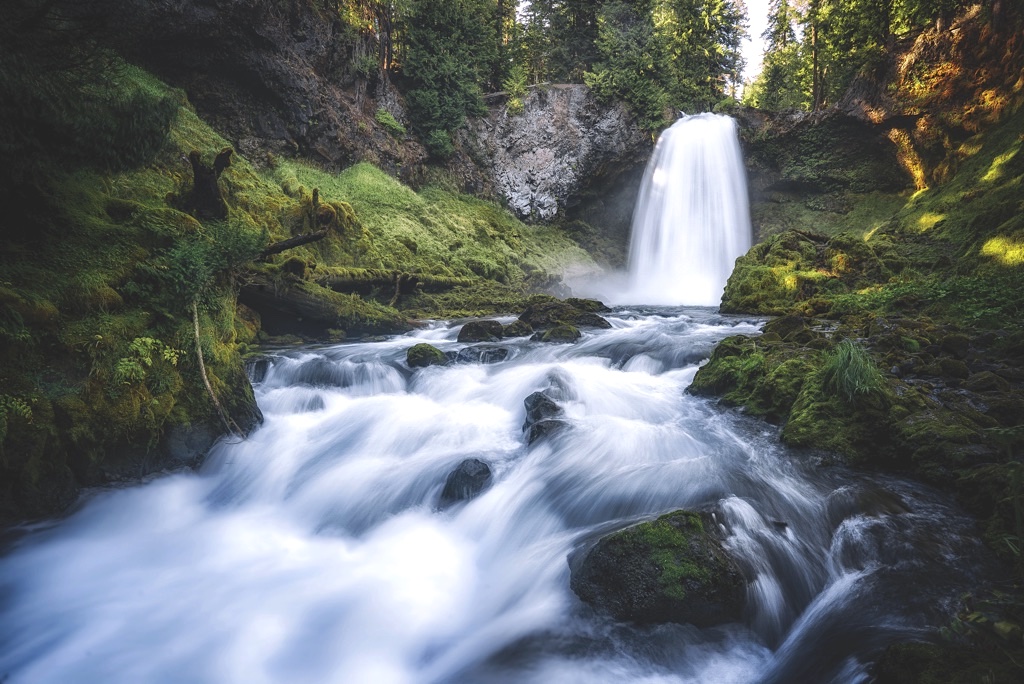 White River Falls
Open seasonally, this park is well known for the remains of a power plant that is tucked beneath a towering waterfall. In 1910, a hydroelectric power plant was built here to harness the power of the 90-foot, two-tier falls that produced electricity until 1963.
The abandoned hydroelectric plant still sits on the canyon floor. A relatively short 1.4- mile hike leads to expansive views and surviving portions of the power plant. But be advised that the hike can be rugged, especially if you stray off trail. Along the hike you'll see Devils Halfacre, a forbidding but beautifully austere landscape in the distance.
You'll also get a view of Celestial Falls (the lower tier of the falls). Eventually, after a catwalk and some uneven steps, you'll reach the power plant itself. While it's now rusted over, you can still steal glances inside the old buildings.
Note: The water here may look tranquil, but it can be dangerous. It's recommended that you stay out of it.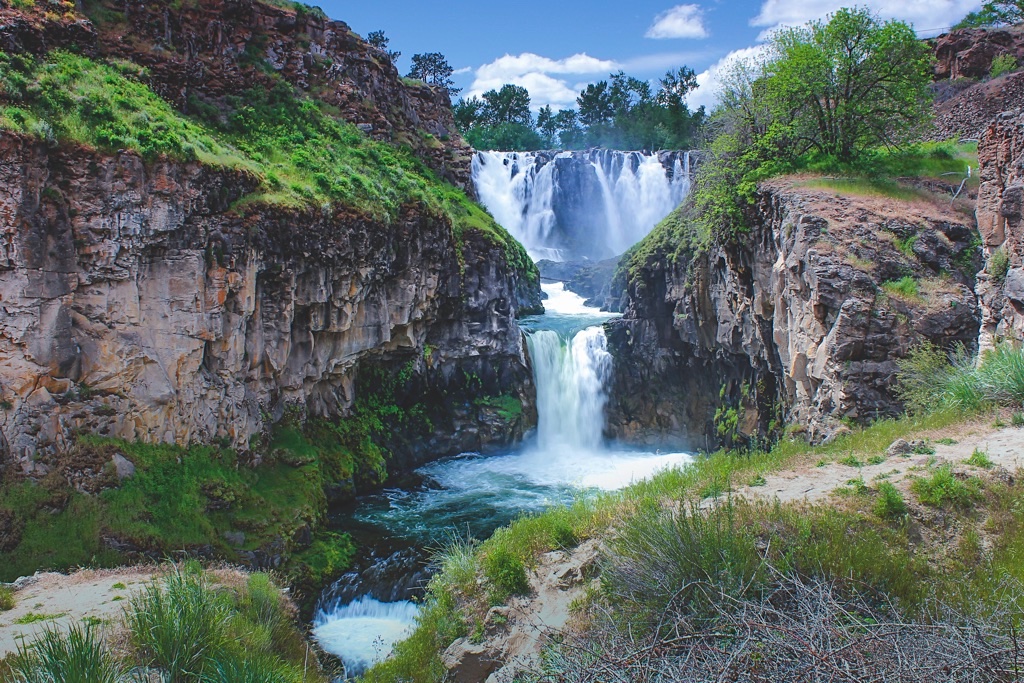 Multnomah Falls
Featuring two drops that combine for a height of 620 feet, this is the most-visited—and tallest—waterfall in the Columbia Gorge (and the entire state). Multnomah's waters tumble down Larch Mountain, exposing several successive basalt flows.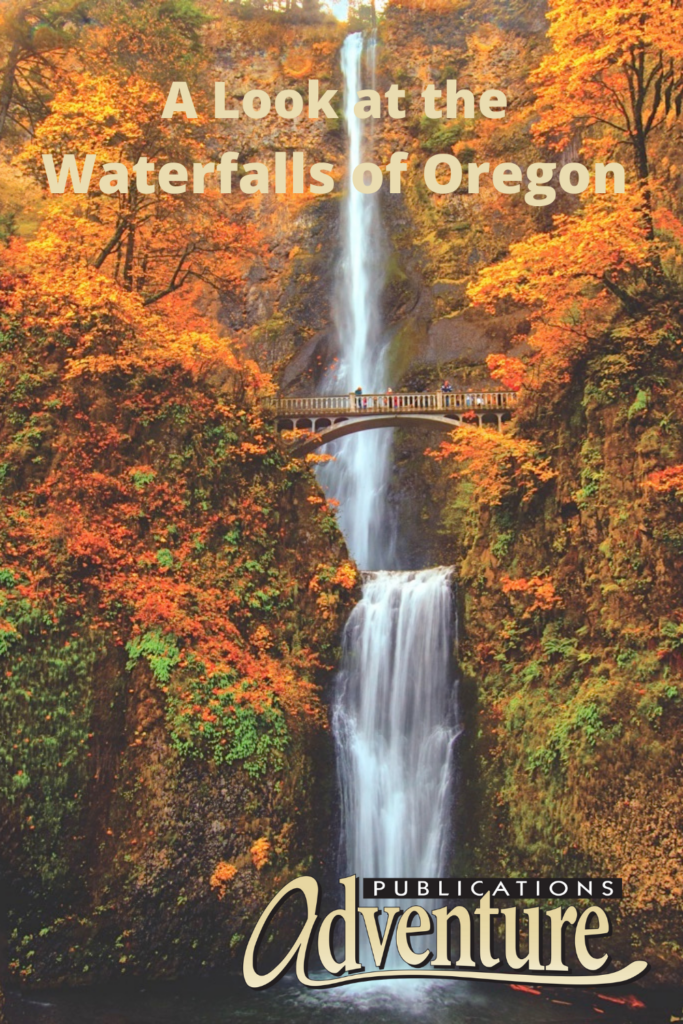 Open year-round, winter and spring are the ideal times to visit the falls, but, in the height of tourist season, expect a crowd. The falls draw more than 2 million visitors a year. An ADA-accessible hike from the parking area leads you to one of the best places for taking pictures: Benson Bridge, which sits directly in front of the roaring water.
Those wanting a tougher hike can continue up another 2.4 miles (not accessible). After you're done, stop by Multnomah Lodge to grab some hot chocolate or enjoy lunch at the restaurant on your way out.
Hug Point Falls
The falls at this scenic site are only 25 feet wide with a 15-foot drop (and they're only present with adequate rainfall), but the surrounding scenery is what makes it worth a visit. Accessible only at low tide—be sure to consult a tide table before you visit—it's just a short walk north from the parking area to the Pacific Ocean and Hug Point Falls.
As the water gently streams over the rock, the ocean scoops it back up. There are also sea caves to explore, and Cannon Beach's famous Haystack Rock is just about 5 miles up the road. Hug Point gets its name because stagecoaches once had to stay close to the point, even at low tide.

Note: This area is accessible only at low tide. If in doubt, don't venture out.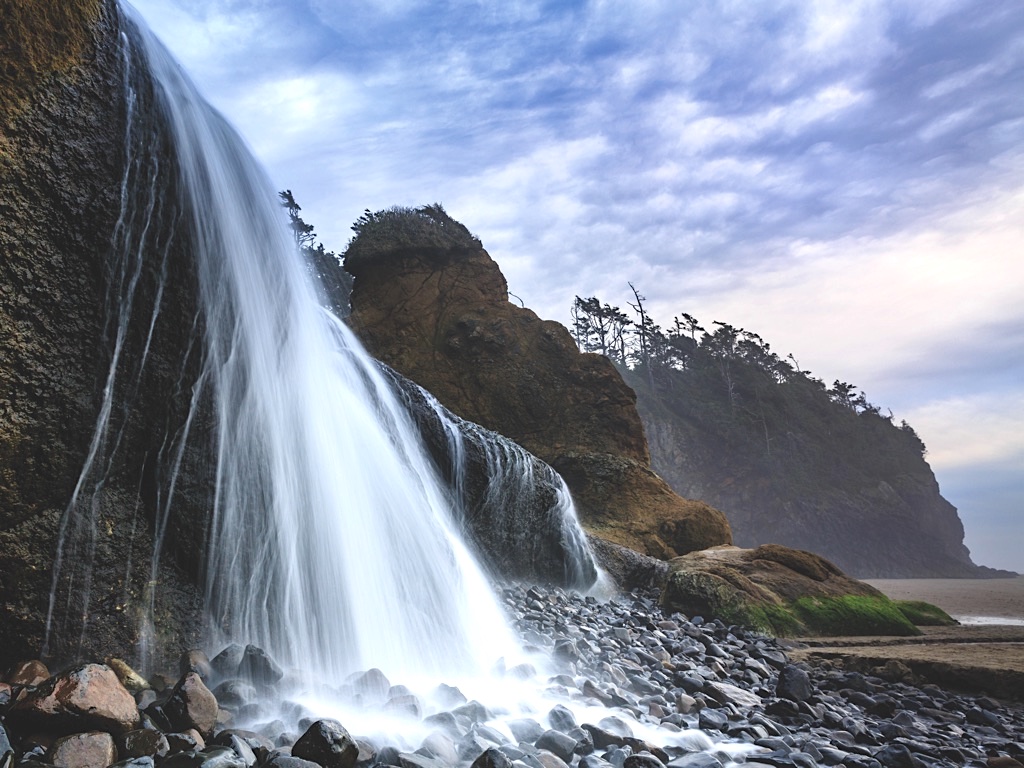 KNOW BEFORE YOU GO
When hiking near waterfalls, keep your surroundings, road conditions, tides, and safety in mind. Optimal waterfall viewing usually depends on the season and weather—a waterfall that's in full flow during the spring may slow to a trickle at other times of year—so check conditions before you go.
Discover the waterfalls of Oregon, and order your copy of Oregon Day Trips by Theme here! If you enjoyed this post, sign up for our newsletter now!