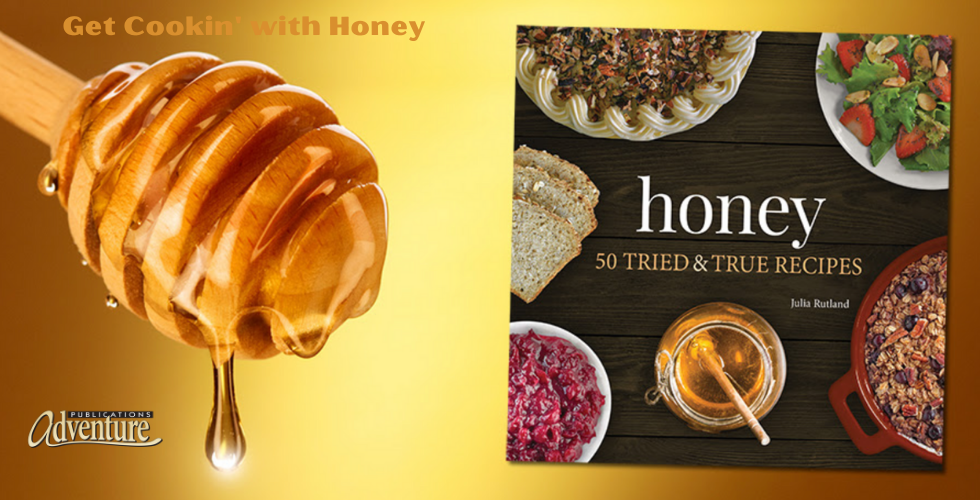 Get Cooking with Honey and Put a Little Sweetness Into Your Life
Posted on
September 14, 2021
Around the globe and dating back to ancient times, honey has been considered "liquid gold" for its uses as a sweetener and as medicine. It is an obvious choice as a food ingredient, and honey's naturally antibacterial, anti-inflammatory properties make it ideal for incorporating into spa treatments.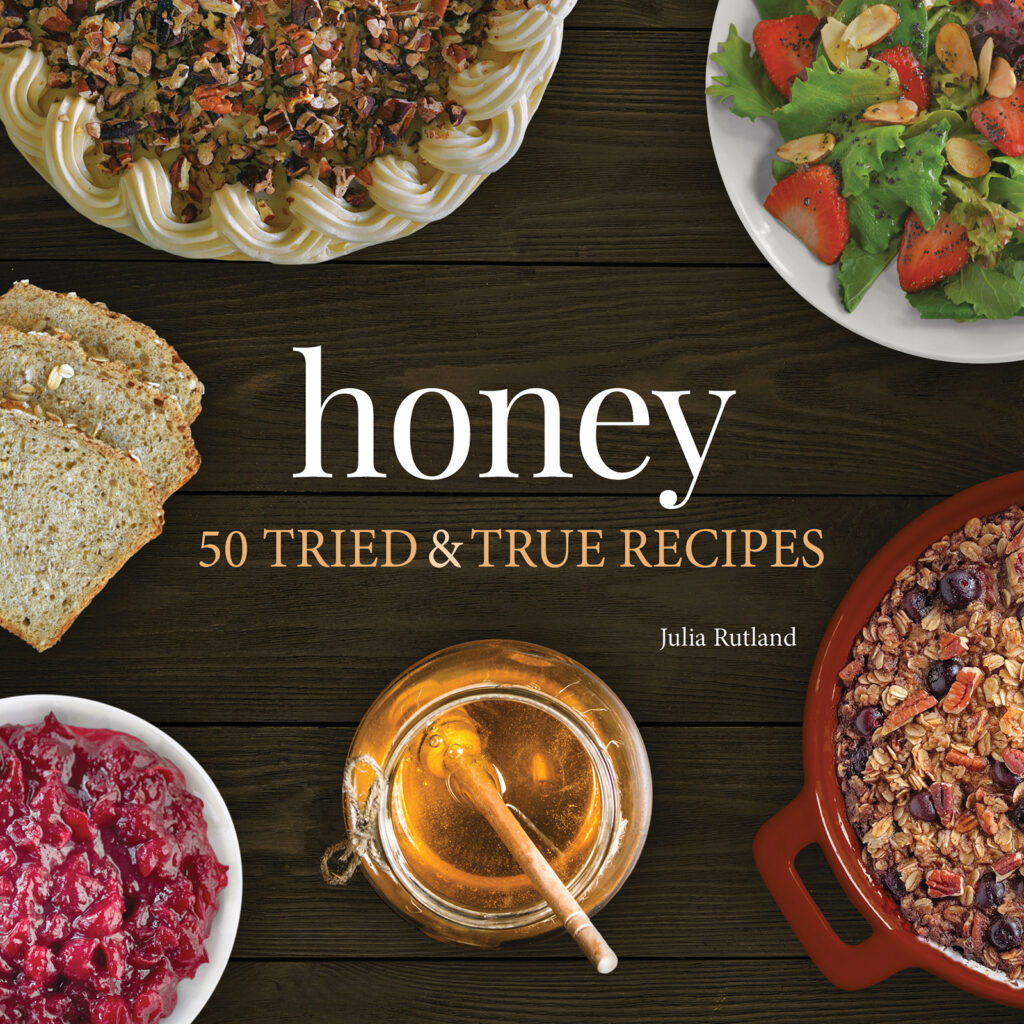 Honey is a cookbook by Julia Rutland that features 50 recipes―from drinks to desserts to entrées―for cooks who enjoy great flavor. 
The author is a professional writer, recipe developer, recipe tester, food stylist, and television/media demonstrator, so you can be certain that every dish is a crowd-pleaser!
The book's full-color photography adds to the enjoyment of cooking. Plus, tips about honey varieties and how to help pollinators, as well as honey crafting ideas, add to the value of this wonderful cookbook. Julia further provides plenty of useful information on buying honey, using it as a replacement for granulated sugar, and more.
We love honey because it sweetens and enhances flavors naturally and it provides a natural energy boost. Add Honey to your cookbook collection, and put a little extra sweetness into your life.
About the author: Julia Rutland has enjoyed 20-plus years of experience in the food and publishing industries. She has specialized skills in project development, feature writing, recipe development, recipe testing, food styling, and television/media demonstration. Before moving to the D.C. area, Julia worked at Coastal Living magazine, Southern Living magazine, and Wimmer Cookbooks. She is the author of The Campfire Foodie Cookbook, Tomatoes, Apples, Blueberries, Squash, coauthor of Discover Dinnertime Cookbook, and a silent contributor for dozens of other books.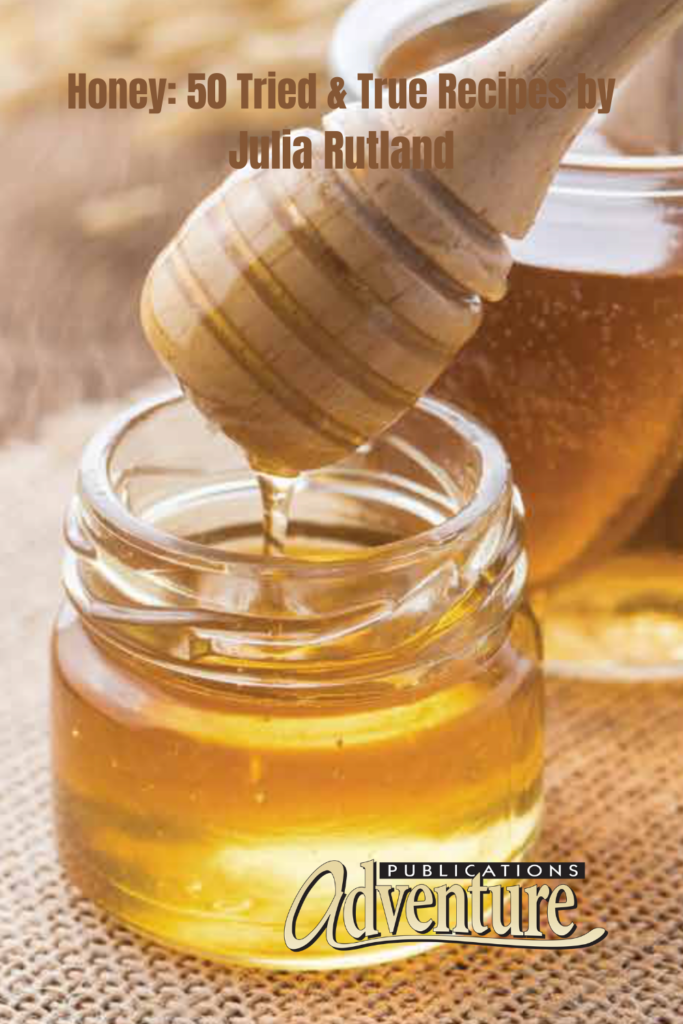 Julia serves as vice president of the Washington, D.C., chapter of Les Dames d'Escoffier and is a Certified Culinary Professional (CCP) with the International Association of Culinary Professionals. Julia currently lives in the D.C. wine country in the town of Hillsboro, Virginia, with her husband, two daughters, a couple of dogs, and a cat―and many, many chickens.
Honey is part of Adventure Publications' Nature's Favorite Foods Cookbooks series, which includes Tomatoes,  Apples, Blueberries, Rhubarb, Squash, and Maple Syrup.
For more recipes, our latest books, and stories, sign up for our newsletter here!