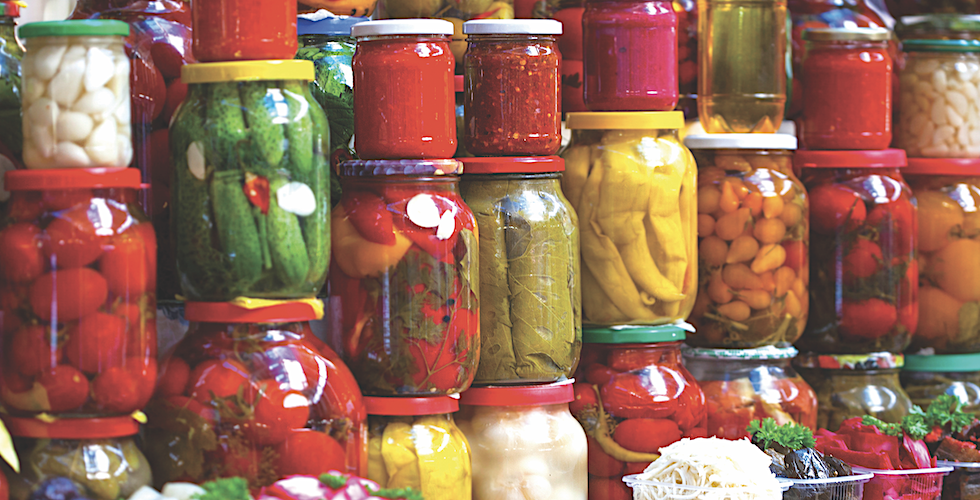 A Salsa Recipe Perfect for Game Day
Posted on
August 25, 2020
Whether you're using a portion of the season's harvest of tomatoes in a pressure canning recipe for marinara sauce or whipping up a quick batch of raspberry jam, canning and preserving are wonderful ways to save money, stay healthy, and prevent food waste. Michele Harmeling, author of Canning & Preserving: The Techniques, Equipment, and Recipes to Get You Started, shares with us her Salsa recipe.
There is a lot of uncertainty when it comes to the 2020 college football season, but you can't go wrong with chips and salsa for snacks—even if you have to watch the game from the comfort of your home. Can a batch of this recipe and impress your family anytime. Choose a cooking pot that won't react to the high acidity of this recipe. Finely chopping chiles and peppers eliminates the need to remove skins.
Best Game Day Salsa
Ingredients

3 cups peeled, cored, chopped tomatoes
3 cups Hatch, Anaheim, or poblano chiles, chopped
3⁄4 cup yellow onion, chopped
1 jalapeño pepper, seeded and finely chopped
6 cloves garlic, chopped
11⁄2 cups vinegar (5%)
2 teaspoons ground cumin
1 teaspoon dried oregano leaf
1 teaspoon black pepper
11⁄2 teaspoons salt
1⁄4 cup finely chopped cilantro
Preparation: Combine first 10 ingredients in a large, non-reactive pot, such as stainless steel, and bring to a boil, stirring frequently. Reduce heat to medium and simmer 20–25 minutes. Remove salsa from heat and stir in chopped cilantro. (Stirring fresh cilantro in after cooking preserves the salsa's bright color.)
Ladle hot salsa into hot jars. Remove air bubbles; wipe jar rims. Cover at once with metal lids, and screw on rings until finger-tight. Process in a boiling-water canner for the appropriate time for your altitude. Remove and let cool for to 24 hours before labeling and storing.
Good to Know: Makes approximately 3 pints
Safety Note: When working with peppers, wear gloves and don't touch your eyes! Wash your hands thoroughly after making this recipe.
About the author: Michele Harmeling is a writer, explorer, and lover of wild and home-canned foods of all kinds. Residing in picturesque Palmer, Alaska, she enjoys hiking, backpacking, botany, foraging for wild mushrooms and edibles, and preserving her finds using a variety of methods. She is also a freelance photographer and teaches a class aptly entitled "Can I Eat This or Will It Kill Me?" through the Palmer Folk School. Her greatest loves are her son, Walker; their dog and cats; and a good pair of slipper socks.
If you enjoyed the Salsa recipe fit for game day, check out Canning & Preserving: The Techniques, Equipment, and Recipes to Get Started by Michele Harmeling. 
For more great recipes, sign up for our newsletter now!