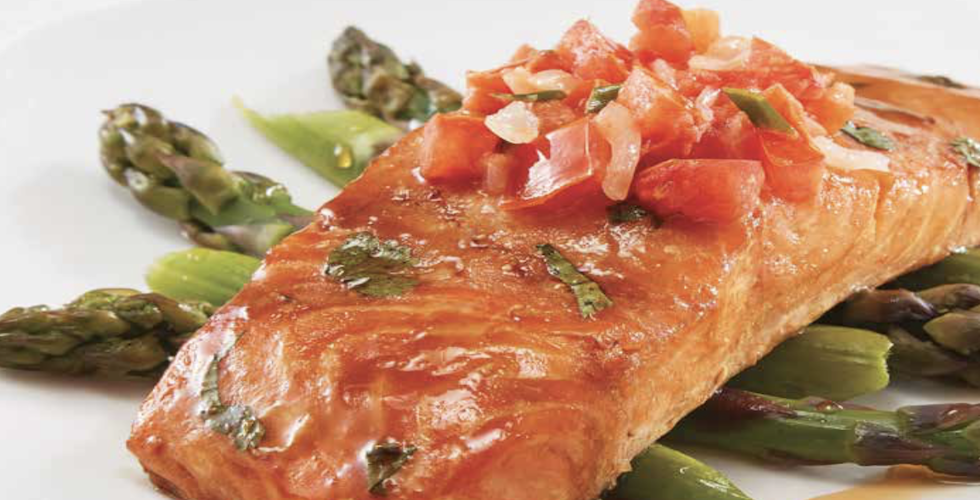 Maple-Soy Glazed Salmon Recipe
Corrine Kozlak shares with us her Maple-Soy Glazed Salmon recipe. I tried it at home, and it is delicious. But don't take my word for it—try it yourself!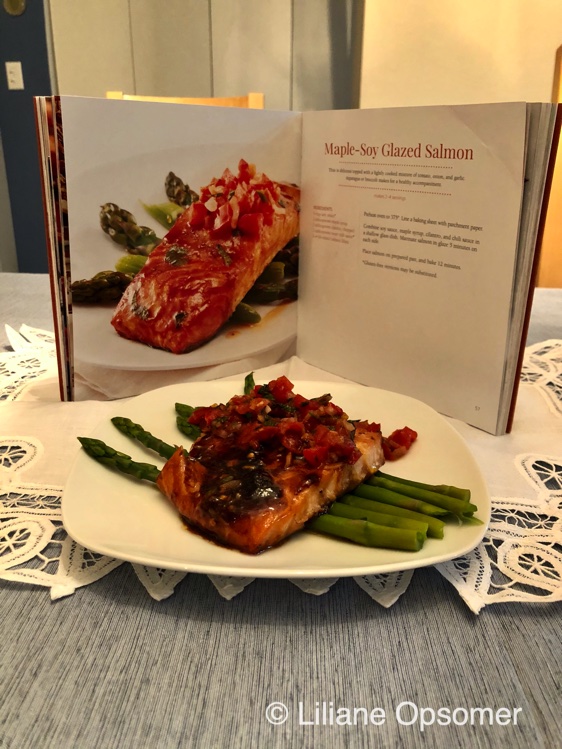 INGREDIENTS
1⁄4 cup soy sauce*
2 tablespoons maple syrup
2 tablespoons cilantro, chopped
2 tablespoons sweet chili sauce*
2–4 (6-ounce) salmon fillets
PREPARATION
Preheat oven to 375º. Line a baking sheet with parchment paper.
Combine soy sauce, maple syrup, cilantro, and chili sauce in a shallow glass dish. Marinate salmon in glaze 5 minutes on each side.
Place salmon on prepared pan, and bake 12 minutes.

*Gluten-free versions may be substituted.

This dish is delicious topped with a lightly cooked mixture of tomato, onion, and garlic. Asparagus or broccoli makes for a healthy accompaniment.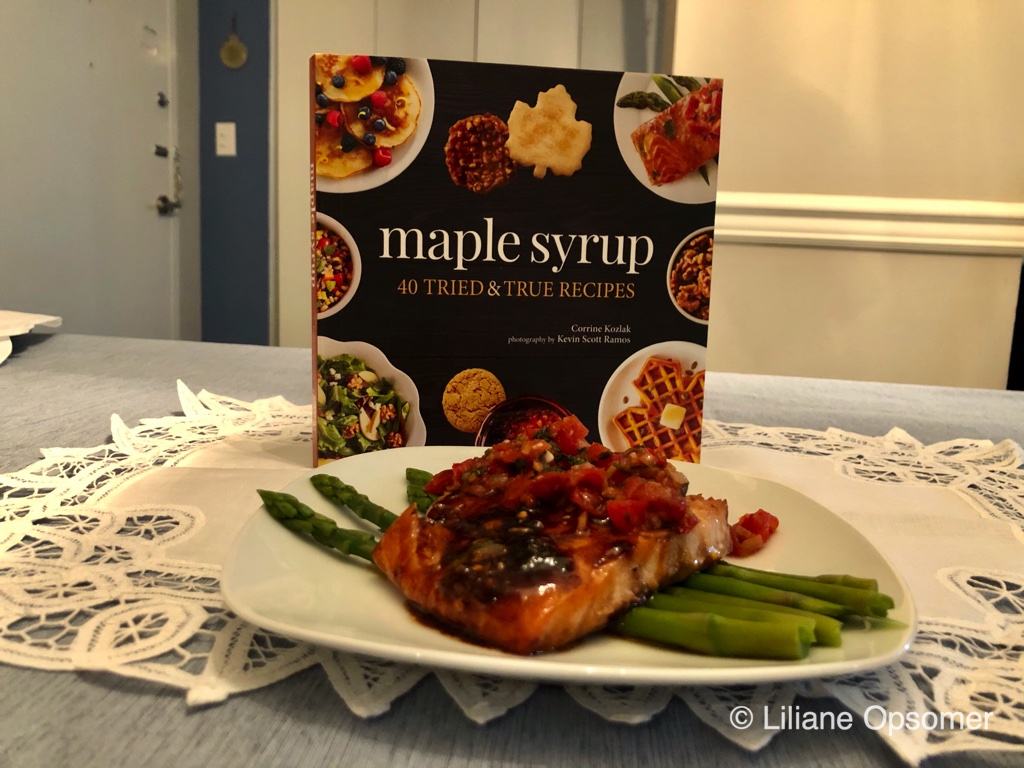 Easy to find and easy to make, maple syrup is one of nature's sweetest treats. It is widely known as a sugary breakfast condiment for pancakes, waffles, and more―and it is enjoyed daily in homes across the country. Maple Syrup: 40 Tried & True Recipes is a cookbook by Corrine Kozlak that features 40 easy recipes geared toward busy cooks who enjoy great flavor. 
You may also enjoy Corrine's Best Basic Waffles recipe. Check it out!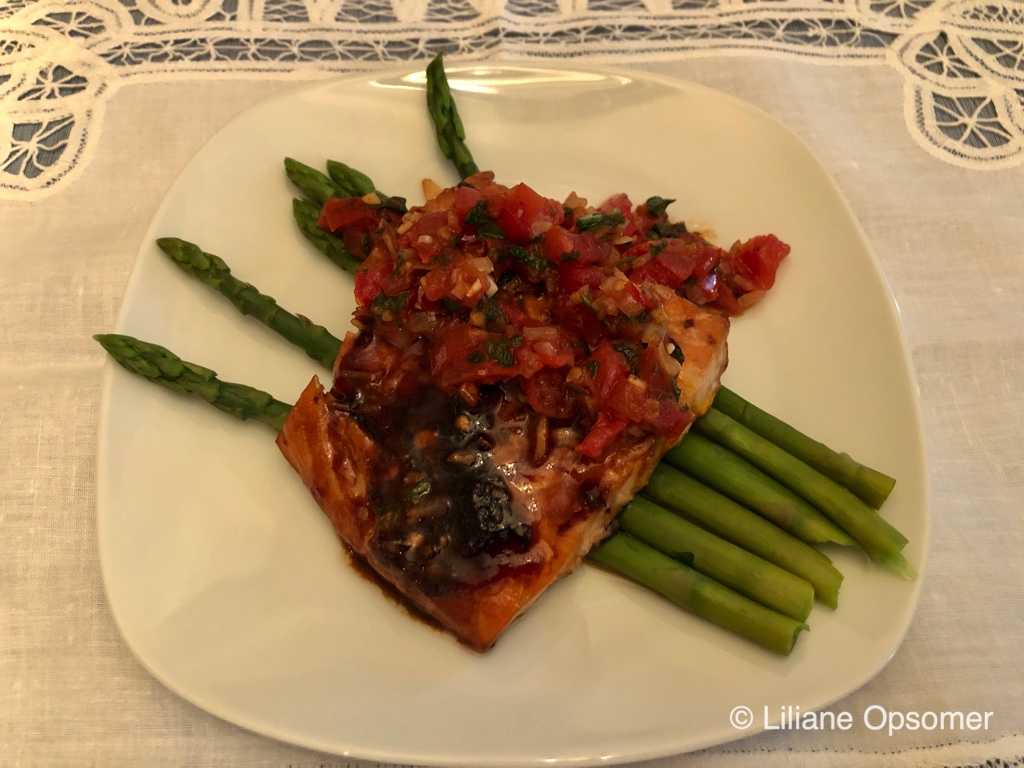 About the author: Corrine Kozlak started her own business as a food stylist more than 20 years ago, and it still feels like an honor every time she sees her work in print. This cookbook is the culmination of what she has learned about testing, creating, and adapting recipes, as well as styling food.
Corrine currently lives in Evanston, Illinois, with her husband of 40 years and their beloved dog, Boone. Their two grown kids and daughter-in-law are only a text, phone call, drive to downtown Chicago, or flight to Washington, D.C., away.
If you enjoyed this Maple-Soy Glazed Salmon recipe, sign up for our newsletter now!