How to Create a Cabinet of Curiosities
In today's post, Adventure Publications author and editor Brett Ortler is sharing with us how you can create a cabinet of curiosities with your kids at home.
We at Adventure Publications hope all our readers and their loved ones, remain healthy and safe. Without intending to trivialize the current crisis, we will continue to post positive stories in hopes of bringing some joy into your home as a welcome distraction during these trying times.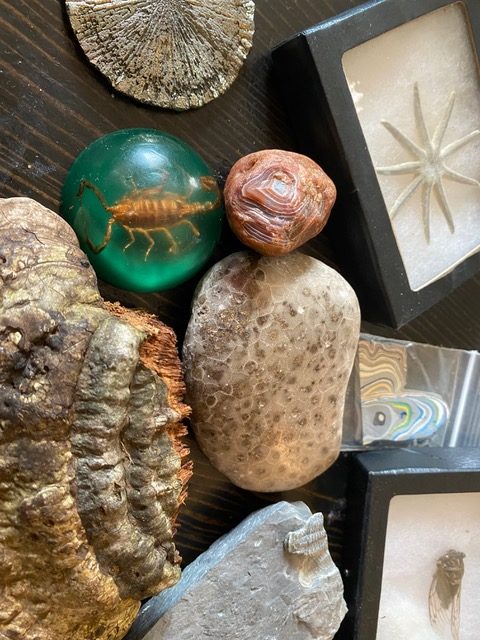 One of the best ways to get kids (and yourself!) interested in the natural world is to build a cabinet of curiosities. Once known as "wonder cabinets" or "wonder rooms," the modern notion of the cabinet of curiosity has its origins in aristocratic Europe in the Renaissance.  Wealthy rulers and aristocrats at the time showed off their wealth, and their learning, by creating collections of exotic natural history items, art, and oddities and rarities. These esoteric collections eventually became the forbearers of later natural history collections and art museums. And not coincidentally, close inspection of rocks, minerals, shells, animal bones, and the like soon inspired real-world progress in the physical sciences.
You can model that Renaissance spirit yourself by building your own cabinet of curiosities. Start with items close to home—pine cones, plant seeds, pressed leaves or flowers, rocks and minerals (playground gravel is often a good first introduction for kids), dead bugs (if in good shape), seashells, and deer antlers if you're lucky. Your local rock shop or museum also likely has a medley of responsibly sourced items for you to add, including invertebrate fossils, geodes, agates, crystals, and so on.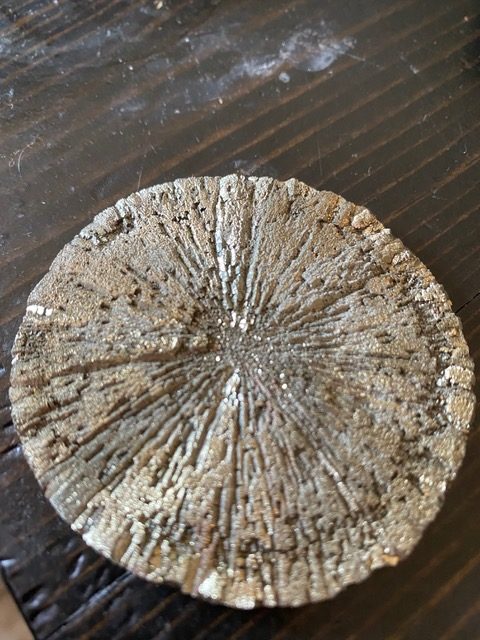 Once you've started developing a collection, store your finds in one location so you can show them off to visitors; display/curio shelves are a great option for this, but something as simple as a tacklebox is great for kids. When you show them off, have your kids tell about each item (notecards with information on where/when/how you found the items can help).
Once you start really building your collection, look into Riker mounts (display cases you can hang) and other fun ways to show off your finds.
Important Collecting Notes
Of course, you can't collect everything you find. Collecting is not allowed, and even illegal in some places, especially at national, state, and local parks, or on private land if you don't have permission to collect items there. There are also some things you shouldn't collect—bird feathers, eggs, or nests (portected by the Migratory Bird Treaty Act), vertebrate fossils (fossils from animals with a backbone), or arrowheads or other archaeological finds (which are also protected). Before you collect anything, make sure that collecting is legal where you are, and what you intend to collect is legal too.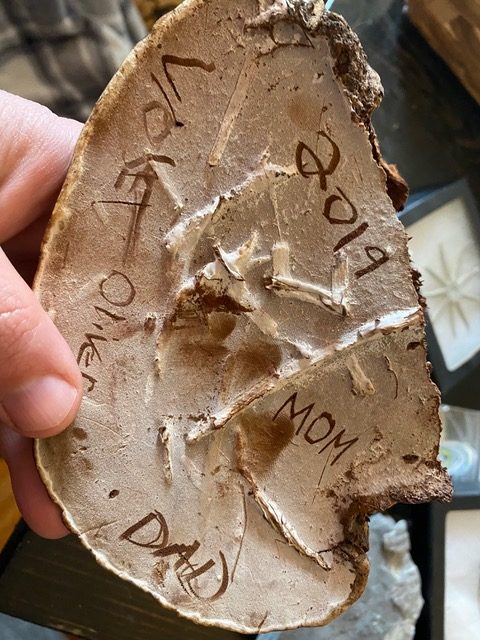 If you find any items you can't legally collect, instead take photographs, make drawings or sketches, and note the location. See if you can identify the feathers you've seen online at the Feather Atlas.
If you think what you've found is important, contact state or local authorities and they may be able to use your find to further science or preserve the area's history!
For more stories about wildlife and nature, sign up for our newsletter now!