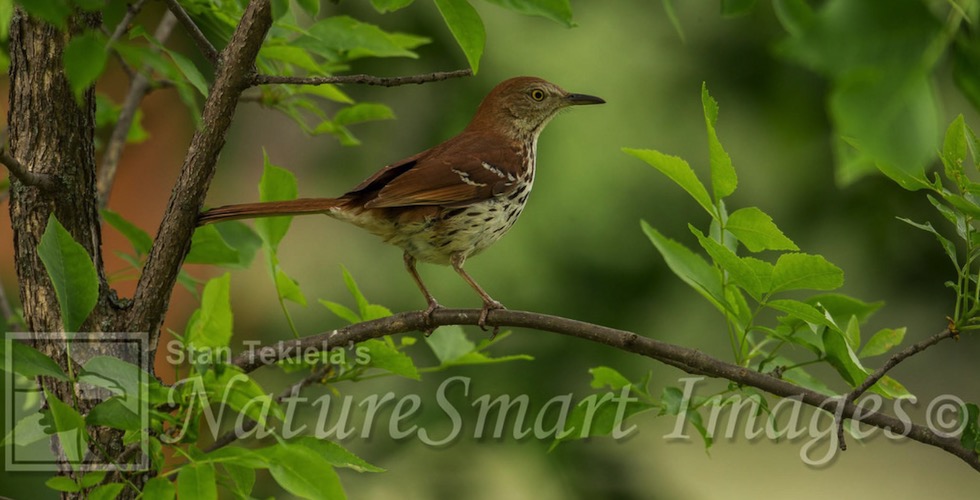 Birds of Michigan a Great Gift for Birders
In today's post, Stan Tekiela, author of the Birds of Michigan field guide, tells us where to sight birds in the Great Lakes State.
Millions of people in Michigan have discovered the joy of bird-feeding. Setting out feeders is a simple and fun way to bring birds and their beauty closer to you. Watching birds at your feeders and listening to them often leads to a lifetime pursuit of bird identification.
More than 1,100 species of birds are found in North America. In Michigan, upwards of 400 species of birds have been documented throughout the years. These bird sightings have been diligently recorded by hundreds of bird-watchers and have become part of the official state records. From these, I have chosen 118 of the most common birds of Michigan to include in this field guide.
Bird-watching, also called birding, is one of the most popular activities in America. Its outstanding appeal in Michigan is due to unusually rich and abundant birdlife all around the state.
At more than 96,700 square miles (250,500 sq. km), Michigan is the 11th-largest state in the country. Despite its large size, it has a population of only about 10 million. On average, that is only 174 people per square mile (67 per sq. km). Most are located in the southern portion of the Lower Peninsula.
Several distinct habitats in Michigan support different groups of birds. The state is roughly divided into two large peninsulas—a large Lower Peninsula (L.P.) and a smaller Upper Peninsula (U.P.). More than half of the land in Michigan is forested, especially in the U.P. Dotted in and among these vast tracts of forest are more than 6,000 lakes, each over 10 acres (4 ha) in size; hundreds of miles of streams and rivers; and large tracts of high- and low-relief sand dunes.
Michigan's vegetation is highly varied and differs somewhat between the U.P. and L.P. The coniferous forests of the U.P. are mostly a mix of red and white pines. These evergreen woods are havens for birds such as Common Ravens, Evening Grosbeaks, and Ruby-crowned Kinglets. Deciduous trees in the L.P. woods are a combination of oak, beech, ash, and maple. Here you can find Gray Catbirds, House Wrens, Brown Thrashers, and more.
Michigan is truly a Great Lakes state. It is bordered by four of the five Great Lakes and has more than 3,300 miles (5,300 km) of shoreline. Michigan has the second-longest shoreline in the United States—only Alaska has more coast! No point anywhere in Michigan is more than 85 miles (137 km) from one of the bordering Great Lakes.
Michigan has many major rivers, including the Kalamazoo, the Manistee, and the state's longest river, the Grand. Tall shade trees line the riverbanks and cool water flows through the river valleys, making them outstanding places to see birds. Here, Green Herons stalk the riverbanks in search of fish, aquatic insects, and amphibians.
Complementing Michigan's wide-ranging seasonal weather, we have a wide array of birds to enjoy in each season. From the hawks migrating in the fall to the hummingbirds returning in spring, there is variety and excitement in birding at any time of year!
Make bird-watching even more enjoyable with Stan Tekiela's famous field guide Birds of Michigan. His book features 118 species of Michigan birds, organized by color for ease of use.
If you enjoyed this post, sign up for our newsletter now!